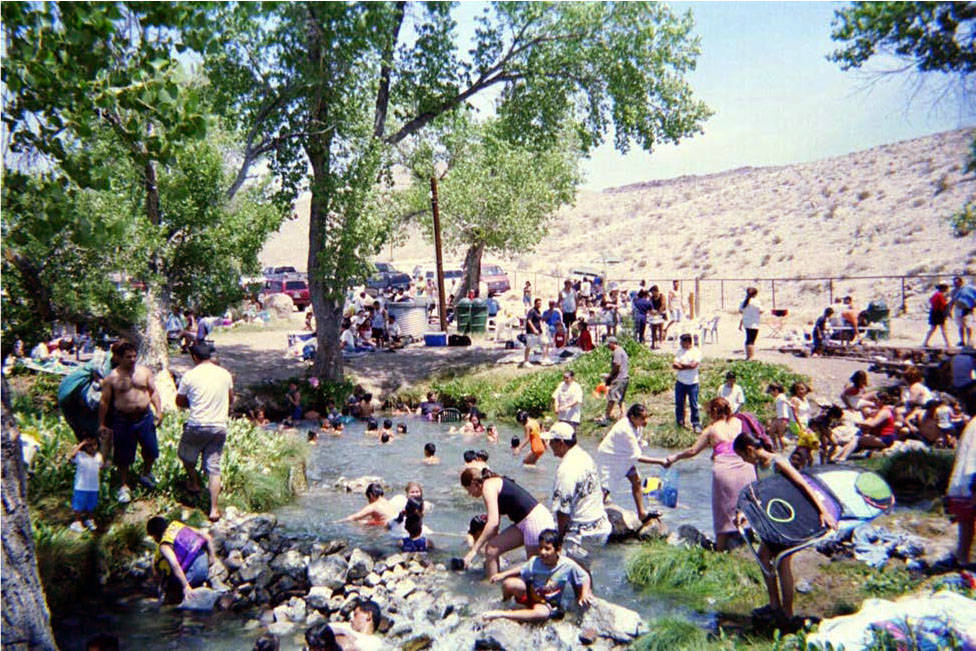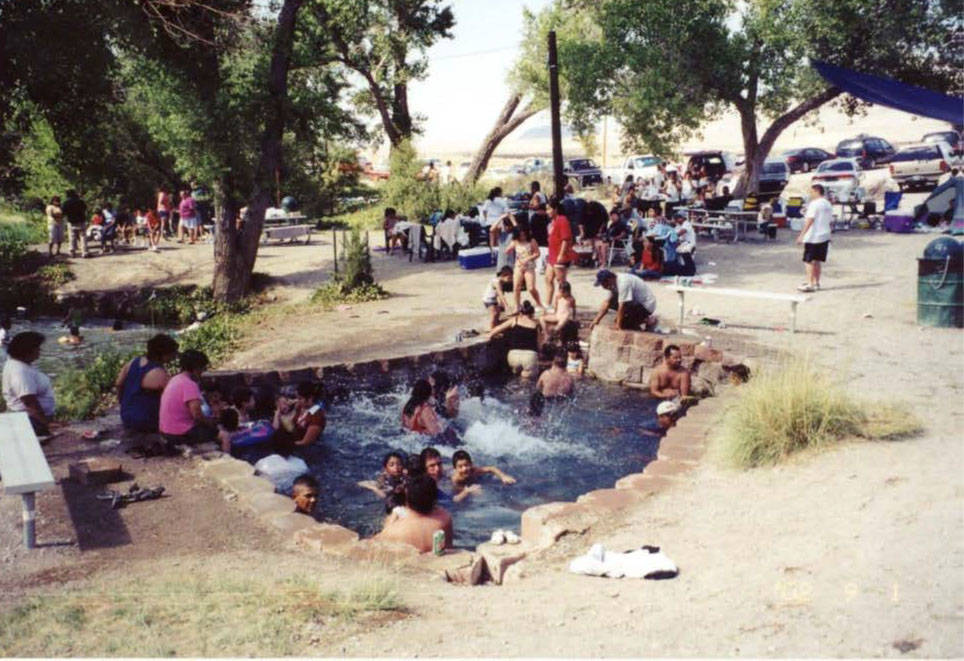 Federal officials have released a long-awaited plan to reopen a popular Lincoln County swimming hole that has been closed for the past five years.
The Bureau of Land Management's proposal would restore access to a man-made soaking pool at Little Ash Springs Recreation Site while fencing off a nearby natural area and developing new public facilities farther from the water.
The BLM closed the spring-fed oasis along U.S. Highway 93, about 100 miles north of Las Vegas, in July 2013 amid concerns about public safety and environmental damage.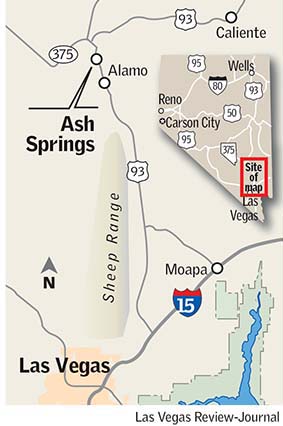 On Monday, the bureau finally published a preliminary environmental assessment that examines five different options for managing the site.
Chris Carlton, Caliente field manager for the BLM, said those options will be narrowed to one in the final draft of the assessment that should be out before the end of the year.
"We'd definitely like to see this project go forward," he said.
The alternatives under consideration range from permanently closing the site to partnering with a group of area residents on an elaborate plan to develop Ash Springs into a park and swimming area with entrance fees, occupancy limits, regular operating hours and "family friendly" rules of conduct.
The BLM is also considering expanding "land-based" recreation but banning swimming at the springs or tearing out the restrooms and other amenities altogether and managing the site strictly as a natural area to protect native plants and federally protected fish, namely the Pahranagat roundtail chub and the White River springfish.
The bureau's preferred alternative seeks to strike a balance between recreation and conservation, Carlton said.
The existing man-made pool would be reopened to soakers after it is repaired or rebuilt to address safety issues. The surrounding natural area would be fenced to protect the fragile aquatic habitat, but 4 acres of public land to the north would be developed into a day-use area with parking, restrooms, picnic areas, shade structures, walkways and informational kiosks.
Under its preferred alternative, the BLM would also install a new fence around the entire recreation area, implement a water quality monitoring program and step up overall supervision of the site.
A new, mile-long entrance road into the site might have to be built unless the BLM can secure an easement across private land for the existing entrance off U.S. 93.
Little Ash Springs has long been a favorite recreation and relaxation spot for residents in Lincoln County's Pahranagat Valley. In recent decades, though, some locals say the site has been overrun by out-of-town visitors who have trashed the place.
Bureau officials will host an open house from 6-9 p.m. on Aug. 8 in the Pahranagat Valley High School multipurpose room in Alamo to answer questions and gather input on its preferred alternative and the four other options for the site.
The BLM will accept public comment on the plan through Aug. 20.
Contact Henry Brean at hbrean@reviewjournal.com or 702-383-0350. Follow @RefriedBrean on Twitter.
How to comment
The preliminary environmental assessment for the management of the Little Ash Springs Recreation Area in Lincoln County, 100 miles northeast of Las Vegas, is available online at https://go.usa.gov/xUXY3.
Written comments on the Bureau of Land Management's plans can emailed to blm_nv_ash_springs@blm.gov with the subject "ATTN: Ash Springs" or mailed to: BLM Caliente Field Office, P.O. Box 237, Caliente, NV 89008, Attn: 2018 Ash Springs.
The deadline for public input is Aug. 20.
For more information, contact the BLM Caliente Field Office at 775-726-8100.