Full-time jobs tough to find in Nevada, report finds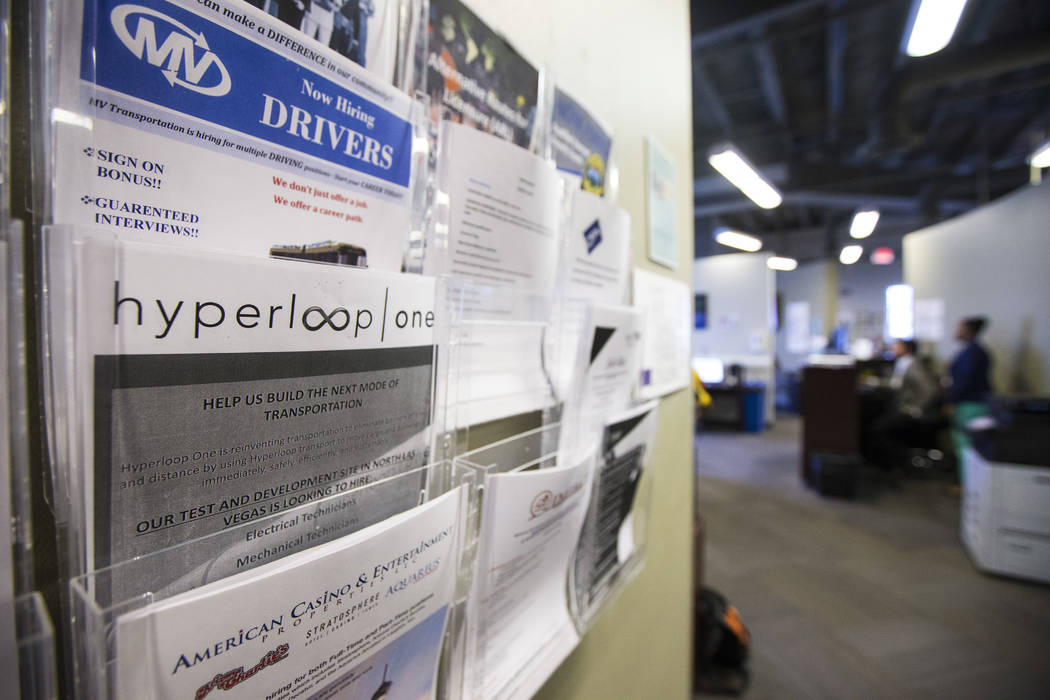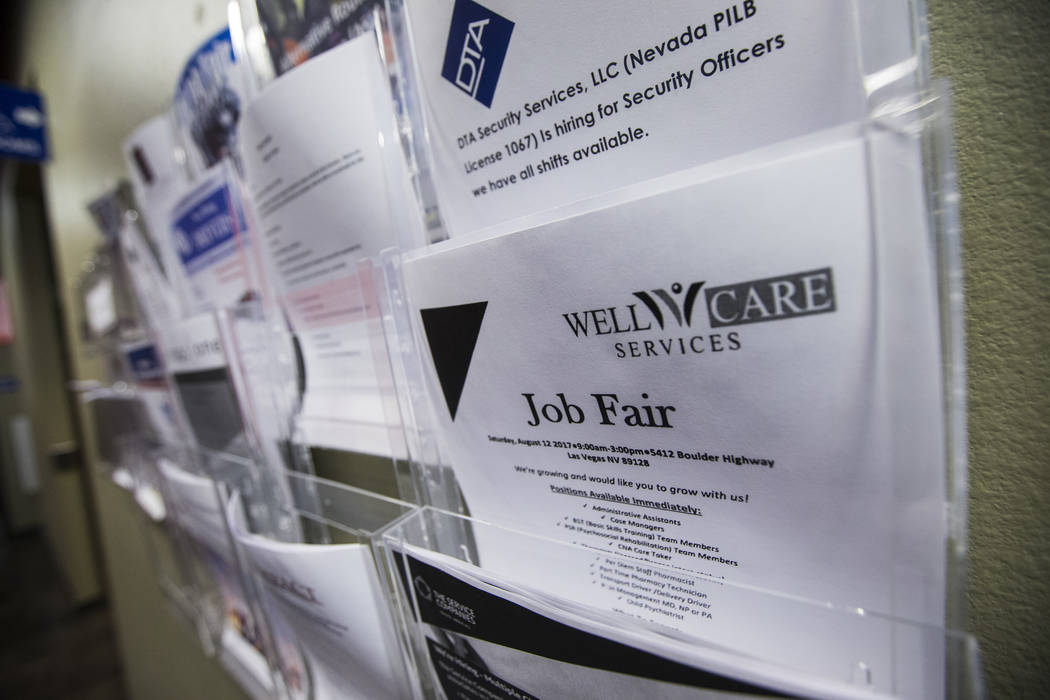 Nevada is the third-hardest state in which to find full-time work, behind New Mexico and Alaska, according a report by the news and opinion website 24/7 Wall St.
The state had an 11.9 percent underemployment rate, compared to the national rate of 9.5 percent, during the 12-month period analyzed through the first quarter of this year, according to the report released Tuesday.
The underemployment rate is a combination of workers who are highly skilled but working in low-paying or low-skill jobs, along with part-time workers who would prefer to be working full time.
Nevada officials chimed in with several notes of caution on the report.
Cost-cutting employers
Douglas McIntyre, president and editor of 24/7 Wall St., said the high underemployment rate is due to cost-conscious employers.
"Since the recession, companies have learned how to bring people on board and employ them for the minimum number of hours, so that they can avoid paying them things like benefits," McIntyre said.
He and his staff determined the ease of finding full-time work based on state underemployment and unemployment rates, average annual wages and employment, labor force size, and socioeconomic indicators, including poverty and educational attainment rates.
Jeremy Aguero of Las Vegas-based Applied Analysis said via email that, while underemployment remains "an issue" in Nevada, employer decisions aren't the only contributor.
"There are also industries and sectors that lend themselves to part-time employment," he said.
Diversifying the economy
Bill Anderson, the chief economist for the Nevada Department of Employment, Training andRehabilitation, agreed.
Full-time employment will follow state diversification efforts away from hospitality, gaming and construction, he said. "These kinds of structural changes take time. They don't happen overnight," but they are happening.
The department reported in July that the largest year-to-date employment gains were in professional and business services, for example.
"Current employment, at 187,900 in June, is 16 percent higher than the pre-recession high seen in 2007," the report states.
However, the next highest year-to-date employment gains were in leisure and hospitality and construction.
"It takes a good chunk of time to make that transformation, and it will be ongoing for years to come," Anderson said.
Jonas Peterson, CEO of the Las Vegas Global Economic Alliance, said the report "only captures a fraction of the larger Southern Nevada jobs picture."
For example, Nevada is creating jobs at one of the fastest rates in the country.
"While there is always room for improvement, there is no doubt that Nevada is seeing positive employment gains," Peterson said via email. "Furthermore, we have more companies focusing on filling full-time positions due to the economic growth of the state, which will lead to a more stable workforce."
Aguero said the state is on the right track to improving its ratio of full-time to part-time employment. The state should continue to improve the K-12 education system, continue economic development and diversification efforts, retain a greater share of college graduates and invest in underrepresented sectors such as health care, he said.
Contact Nicole Raz at nraz@reviewjournal.com or 702-380-4512. Follow @JournalistNikki on Twitter.