4.3 percent unemployment rate matches a 16-year low
Updated August 4, 2017 - 6:00 pm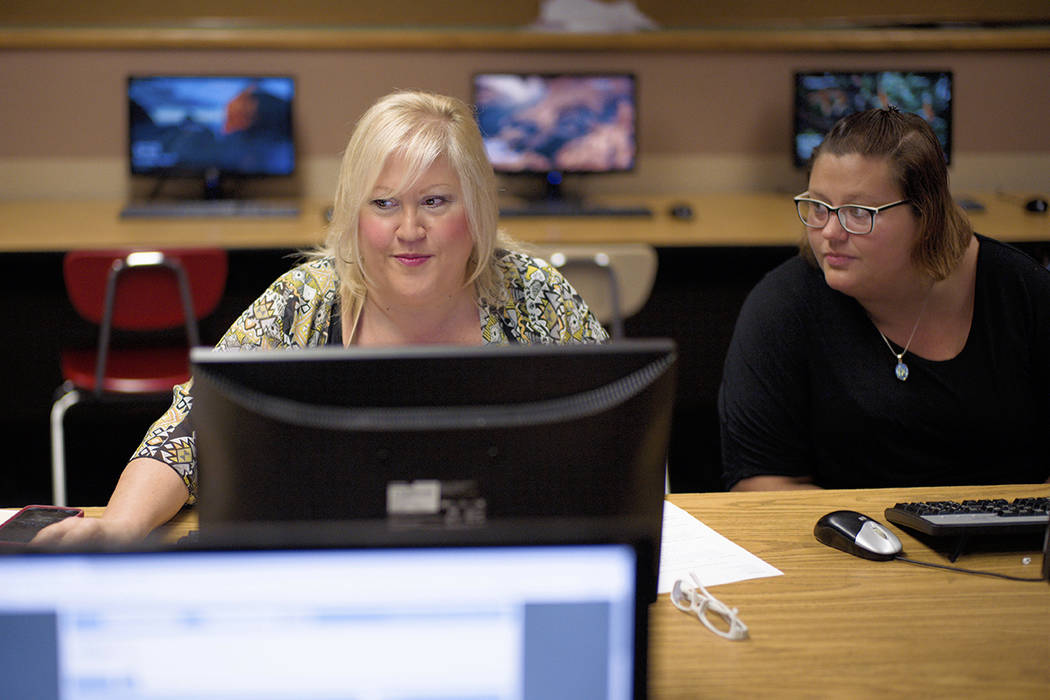 Wage growth in the nation's economy looks better when compared to a more subdued inflation as the U.S. economy continues to improve, Stephen Miller, UNLV economics professor and director for the Center for Business and Economic Research, said Friday.
Miller's comments came in the wake of a nationwide jobs report that showed U.S. employers added 209,000 jobs in July, a second straight month of robust gains even as the debate over wage growth persists.
The unemployment rate slipped to 4.3 percent from 4.4 percent, matching a 16-year low first reached in May, the Labor Department said early Friday.
But growth in Americans' paychecks — a persistent weak spot since the recovery began in June 2009 — remains a flashpoint for debate. Average hourly pay rose by 2.5 percent from a year earlier, the same tepid annual pace as in June. That's below the 3.5 percent to 4 percent that is typical when the unemployment rate is this low.
Miller said that workers nationwide who had stopped looking for jobs appear to have resumed the search, reflected in an improved labor force participation rate. Nevada's appeal to retirees may play a role in the state's lower participation rate, he also said.
Nevada's rate could improve once some major construction projects start to bring in construction workers, Miller said. Major projects include Project Neon, Interstate 11, the Raiders stadium and Resorts World Las Vegas.
Hiring data points to a healthy economy despite some mixed signals in recent weeks. Employers appear to be optimistic about their businesses and future consumer demand. The solid job gains may also fuel greater consumer spending, which would bolster economic growth.
Yet the pace of hiring so far this year is pretty much the same as it was last year under President Donald Trump's predecessor, Barack Obama. Employers have added 184,000 jobs a month this year, compared with 187,000 in 2016. Monthly job gains topped 200,000 on average in 2014 and 2015.
Less valuable minimum wages and less union representation has hurt workers' bargaining power for raises and higher pay, UNLV Economics Department Chairman Jeff Waddoups said.
People who get hired now were already considered job searchers, implying that companies compete for each other's employees, he said. Plus, the rate of employees 25 to 54, the prime working age range, is still below the pre-recession peak.
Unlike in past years, workers have had less opportunity to change employers in a tight labor market, Waddoups said. Employers can continue to pay the same wages without the threat of losing good workers.
"Some of this could be because of the rise of non-compete agreements," he said. "Really, anything that has made workers less mobile in the present compared to the past could cause this."
Hiring was particularly strong in restaurants and bars, which added 53,100 jobs. Education and health care, which includes both higher-paying and lower-paying jobs, gained 54,000.
Manufacturers added a solid 16,000 jobs. Professional and business services, which includes mostly higher-paying jobs such as engineers, accountants and architects, added 49,000.
Retail jobs were mostly unchanged, as brick and mortar shops continue to struggle. Yet transportation and wahrehousing, which has been boosted in recent years by the rapid growth of e-commerce, also barely added jobs.
The Associated Press contributed to this report.