Rainfall and Lake Mead water levels, explained
Updated September 7, 2023 - 1:56 pm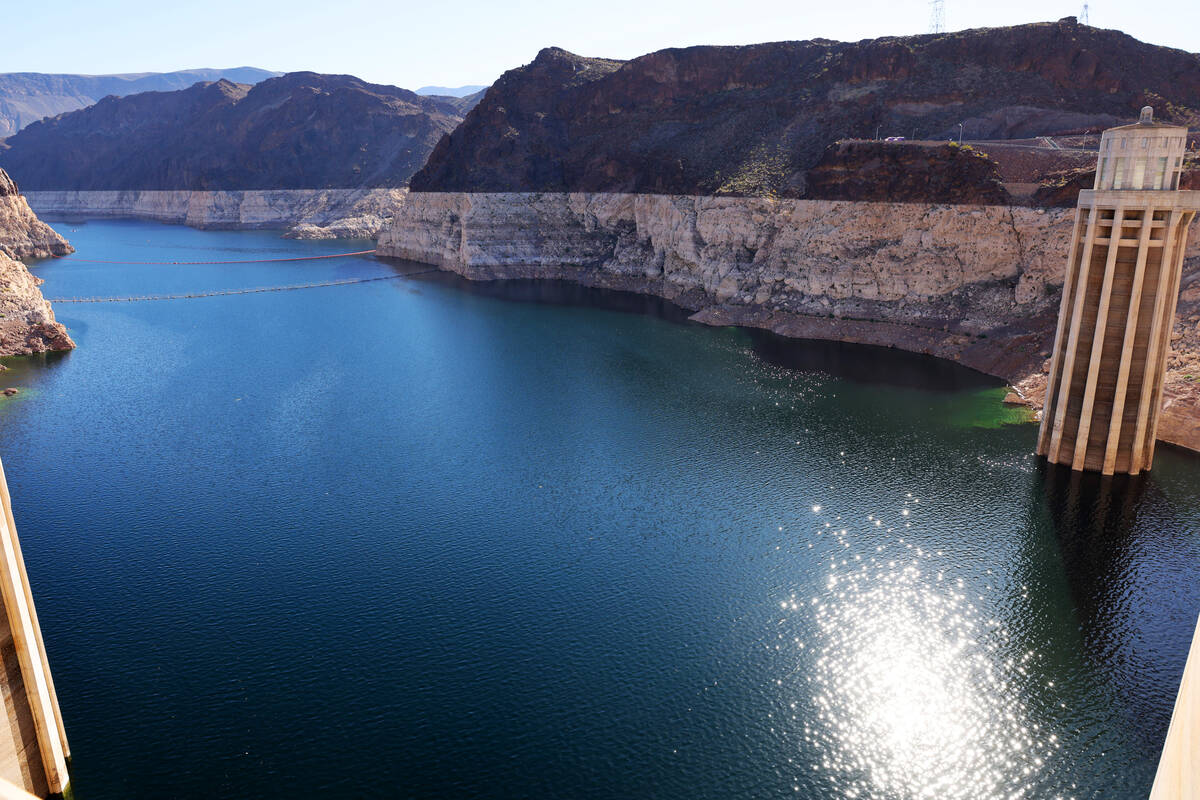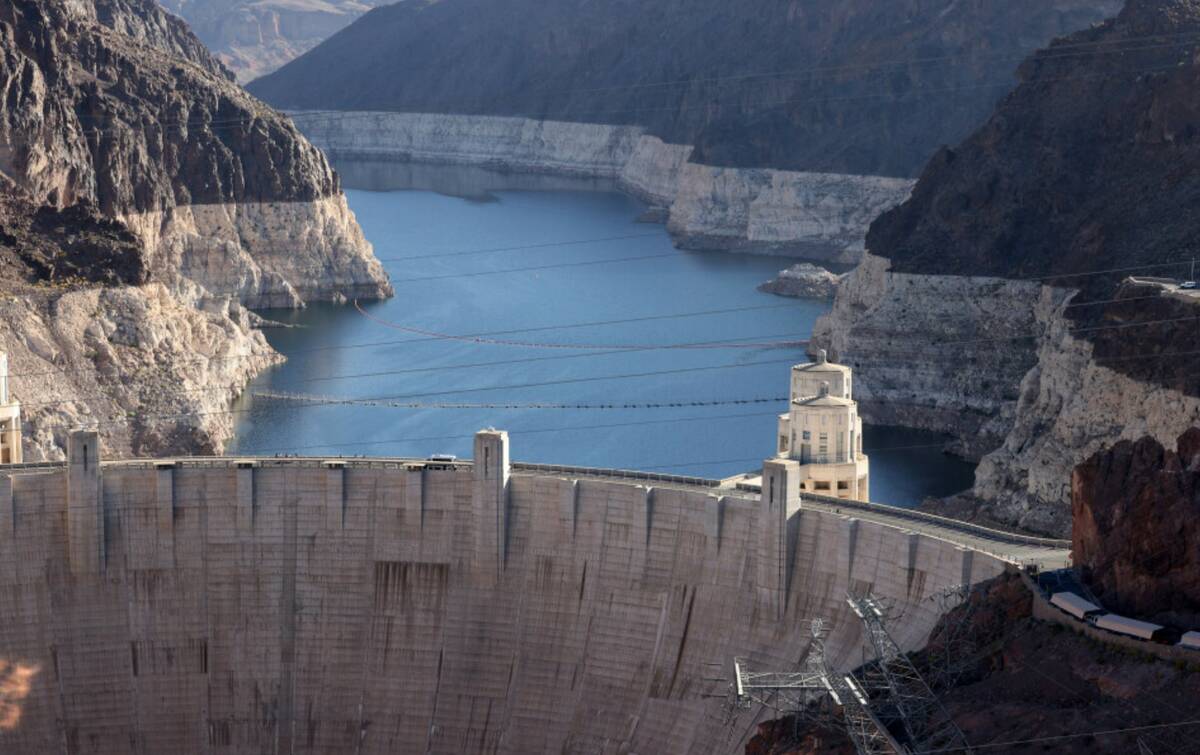 When it comes to Lake Mead's water levels, even the biggest storms that hit Las Vegas aren't much of a factor.
The Las Vegas Valley saw a deluge of water from a series of monsoonal storms that moved in Friday and that dumped more than an inch of rain in a matter of days. While it seems like such a torrent of water would provide a substantial boost to Lake Mead, that just isn't the case.
Even massive storms like those that hit over Labor Day weekend only contribute what amounts to a fraction of an inch of increased water levels at Lake Mead, said Paul Miller, a hydrologist with the National Weather Service's Colorado Basin River Forecast Center in Salt Lake City.
"It has some impact, but it's not very much. I don't think you would notice Lake Mead appreciably rising just from the results of big rainstorms," Miller said.
After years of mostly seeing its water levels fall, Lake Mead has steadily risen since April. The surface of the 247-square-mile reservoir, which provides about 90 percent of Southern Nevada's water, currently sits at 1,066.2 feet above sea level, about 20 feet higher than where the lake's surface sat at the end of March.
But that's in large part due to federal regulators releasing substantially more water from Lake Powell's Glen Canyon Dam downstream to Lake Mead, a move made possible by an extremely wet winter that sent far-above-average snowmelt into the river and its tributaries.
"Depending on how you calculate it, between 90 and 95 percent of the water in the Colorado River is the result of mountain snow in the upper basin," Miller said.
The general rule of thumb on the river is that 1 foot of water at Lake Mead equates to roughly 100,000 acre-feet. An acre-foot is a measurement of the amount of water needed to cover an acre in a foot of water, and is generally enough water to supply two to three homes for a year.
Nevada's normal share of the river is about 300,000 acre-feet, which is roughly 2 percent of the total allocations from the Colorado River.
Big storms in the Southwest can have secondary effects that help keep a little extra water in Lake Mead. When they come through the farming regions in Southern California and Arizona, farmers will sometimes lessen their water requests from Lake Mead because of their fields and crops being well irrigated from the rains.
Savings from such conservation measures equate to "a lot more water than what's coming in as a result of the rainfall and surface runoff in Las Vegas," Miller said.
Contact Colton Lochhead at clochhead@reviewjournal.com. Follow @ColtonLochhead on Twitter.