Valley of Fire rolling out state park reservation system this weekend
Updated August 31, 2023 - 12:23 pm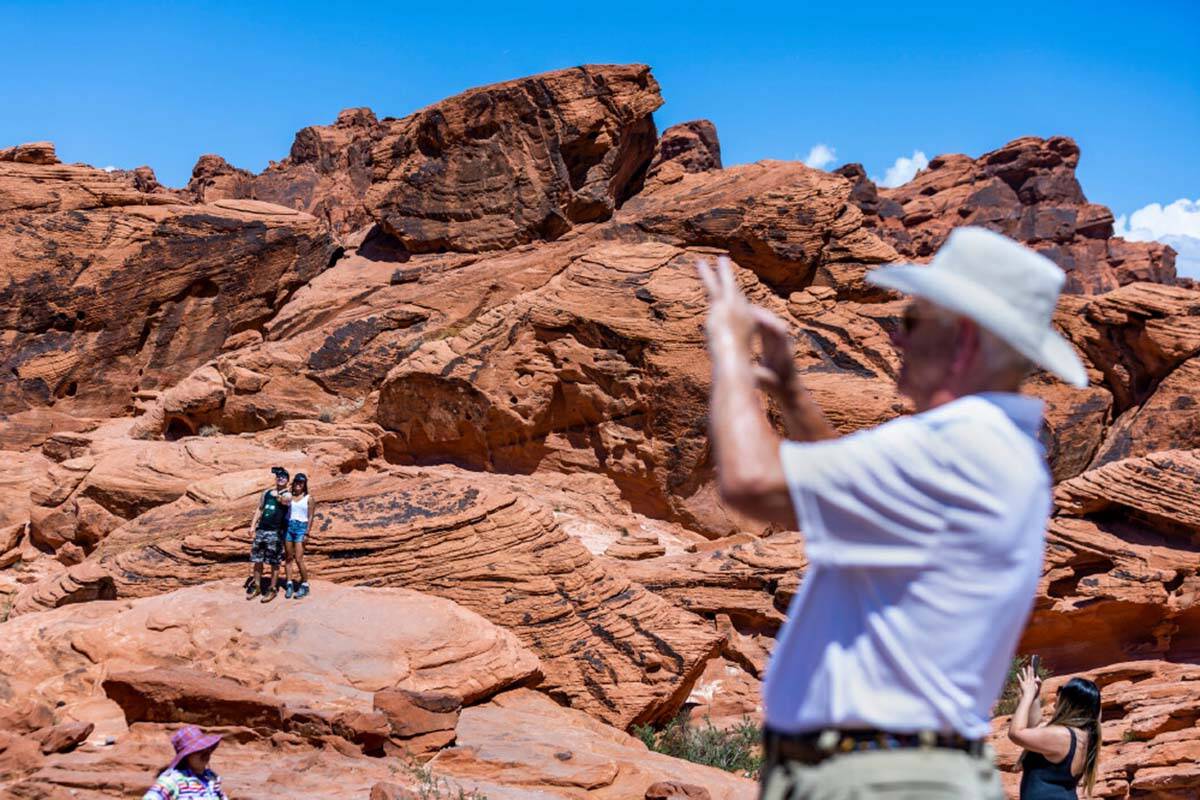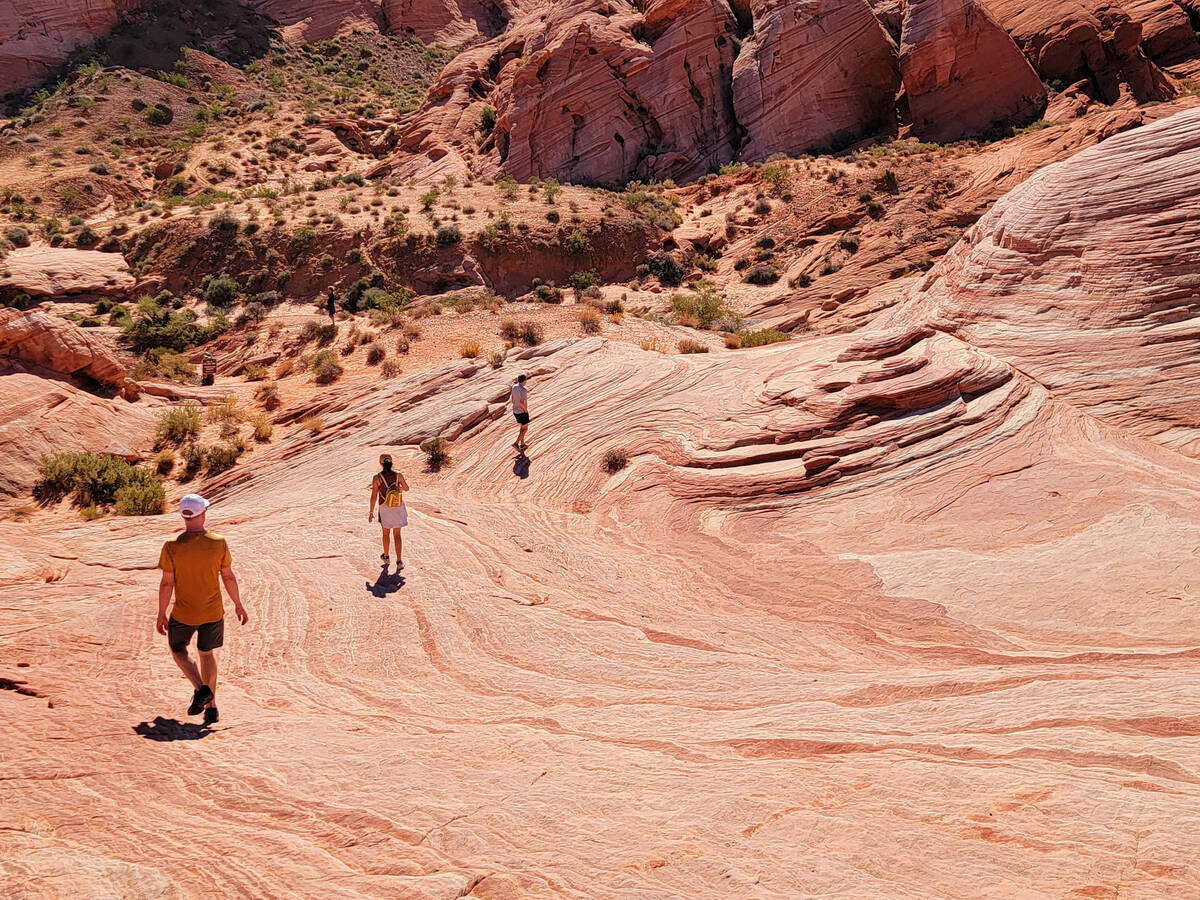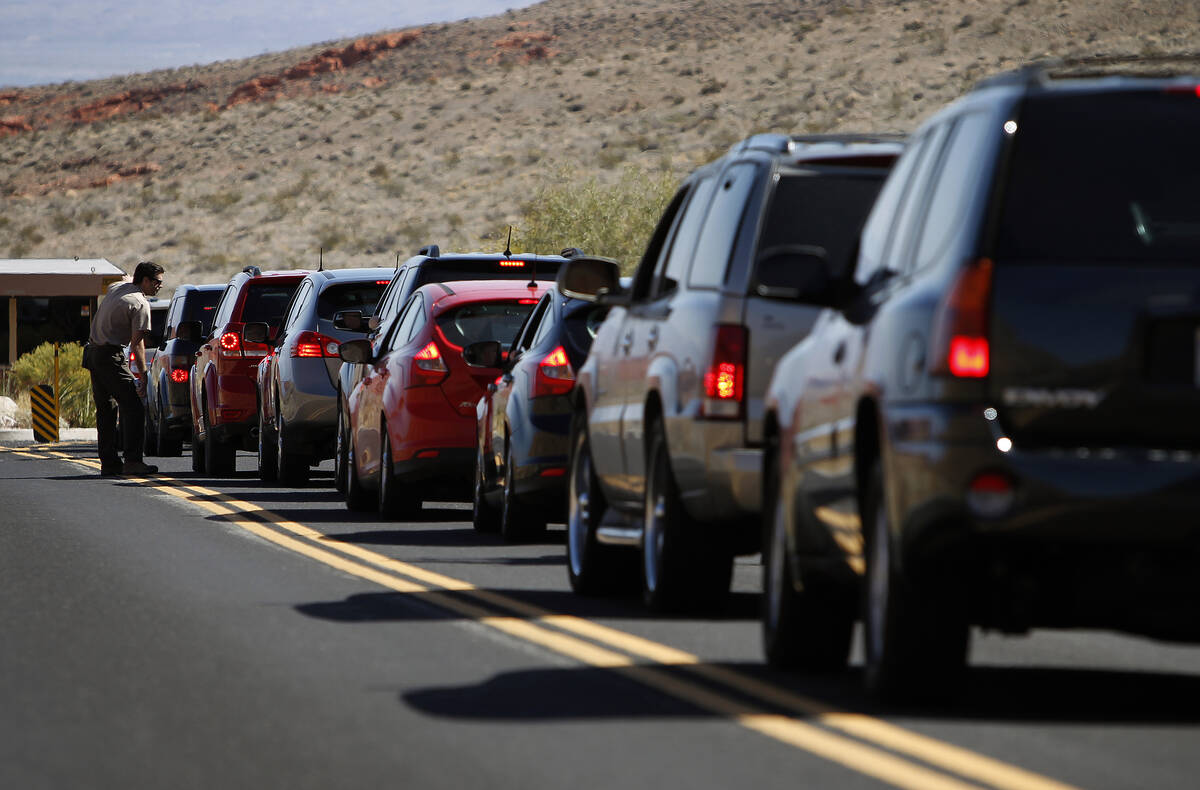 Nevada's state parks are officially rolling out a reservation system on Friday, Sept. 1, to help manage visitor volume — starting with Valley of Fire State Park.
The system, called Reserve Nevada, will allow park guests to purchase day-use passes and annual permits, reserve campsites and cabins and make other special event reservations.
However, reservations will still not be required to enter a Nevada state park with the exception of Big Bend of the Colorado State Recreation Area during a specific time window, then allow first-come, first-served day-use visitors after.
Last year, Nevada State Parks announced plans to implement the reservation system in spring 2023 due to increased demand for camping and day-use facilities. Approximately 4 million people visited one of Nevada's 27 state parks in 2021 and 2022, respectively, and camping in state parks increased by 40 percent between 2020 and 2021.
"With outdoor recreation on the rise, our new online reservation system will make it easier than ever to discover the beauty of Nevada." said Bob Mergell, Nevada State Parks administrator in a news release. "Nevada's goal is to manage park operations and protect natural resources more efficiently through Reserve Nevada, and we expect our visitors and staff will appreciate the convenience of an online experience."
The system will be slowly rolled out to individual parks over an 11-month period starting with Valley of Fire, then include Big Bend of the Colorado and Washoe Lake State Park near Reno beginning in October.
Online camping reservations will need to be made at least three days in advance, but visitors can continue to stay at unreserved sites on a first-come, first-served basis, according to a state parks news release.
The Nevada State Parks website states that cancellations for day-use, camping or cabins are free if they are more than a month out from the visit. If they are less than one month out, there will be a $10 transaction fee. Cancelling reservations within three days of the arrival date will require a $10 transaction free and the cost of a one-night stay.
For more information on the reservation system, visit parks.nv.gov/about/reservations.