CSN gallery a nexus for art in North Las Vegas
November 23, 2017 - 12:34 pm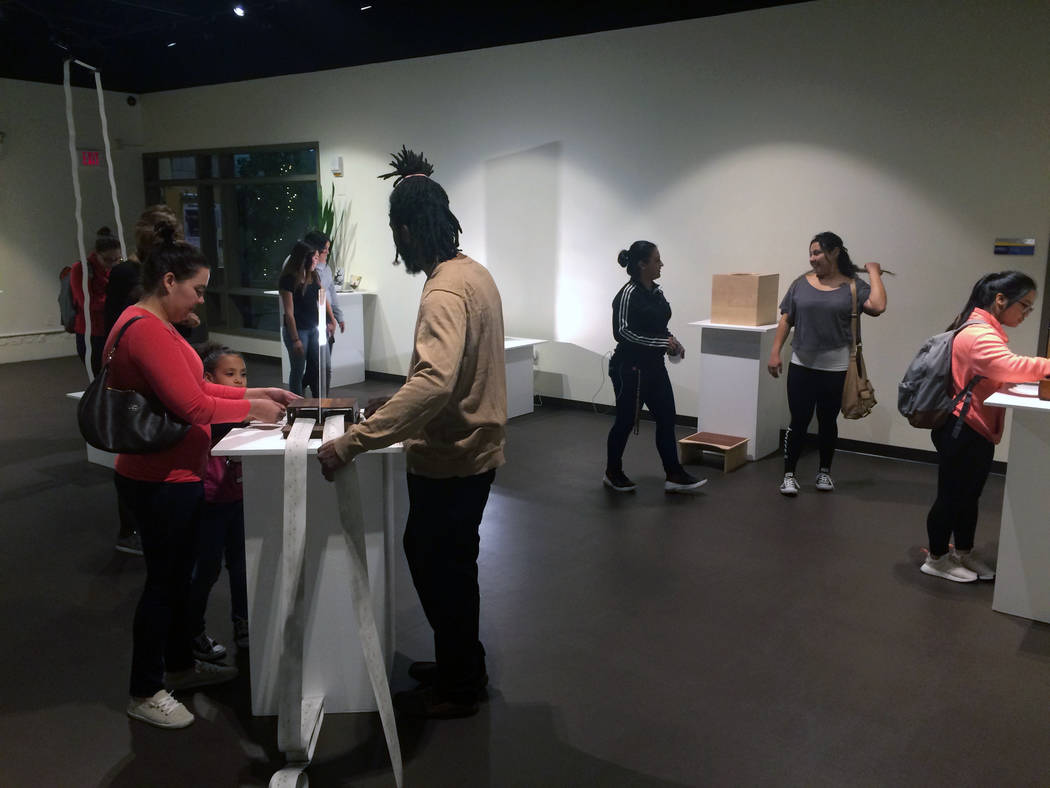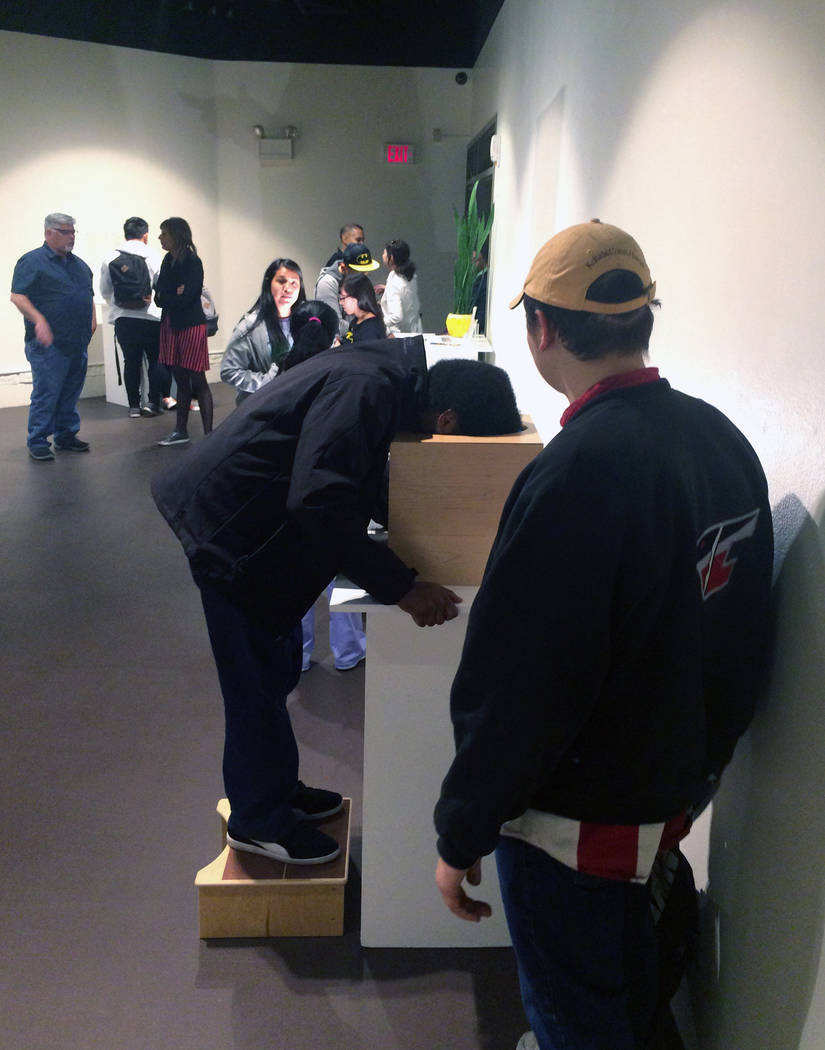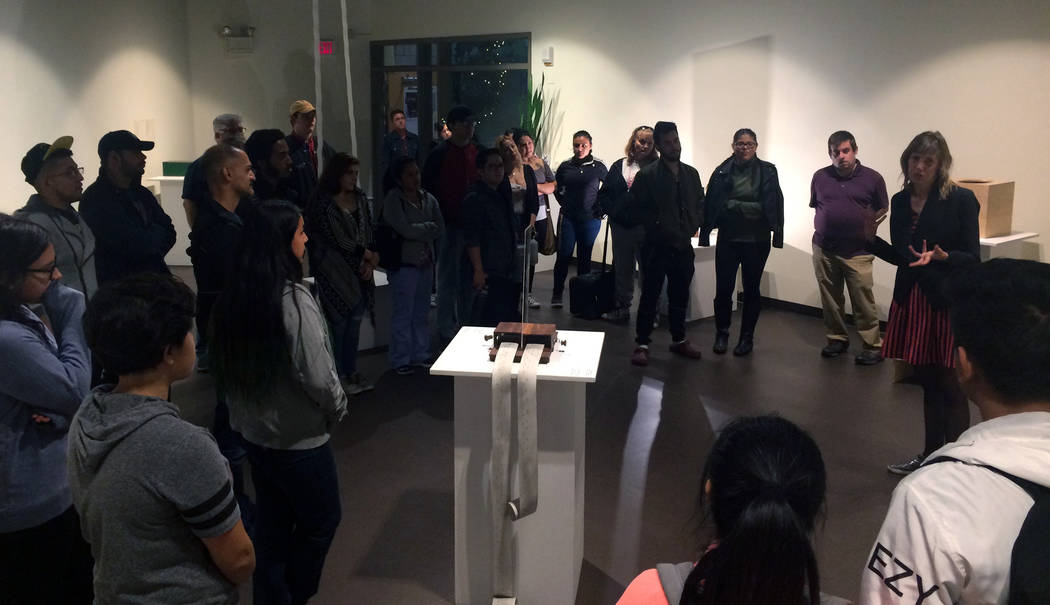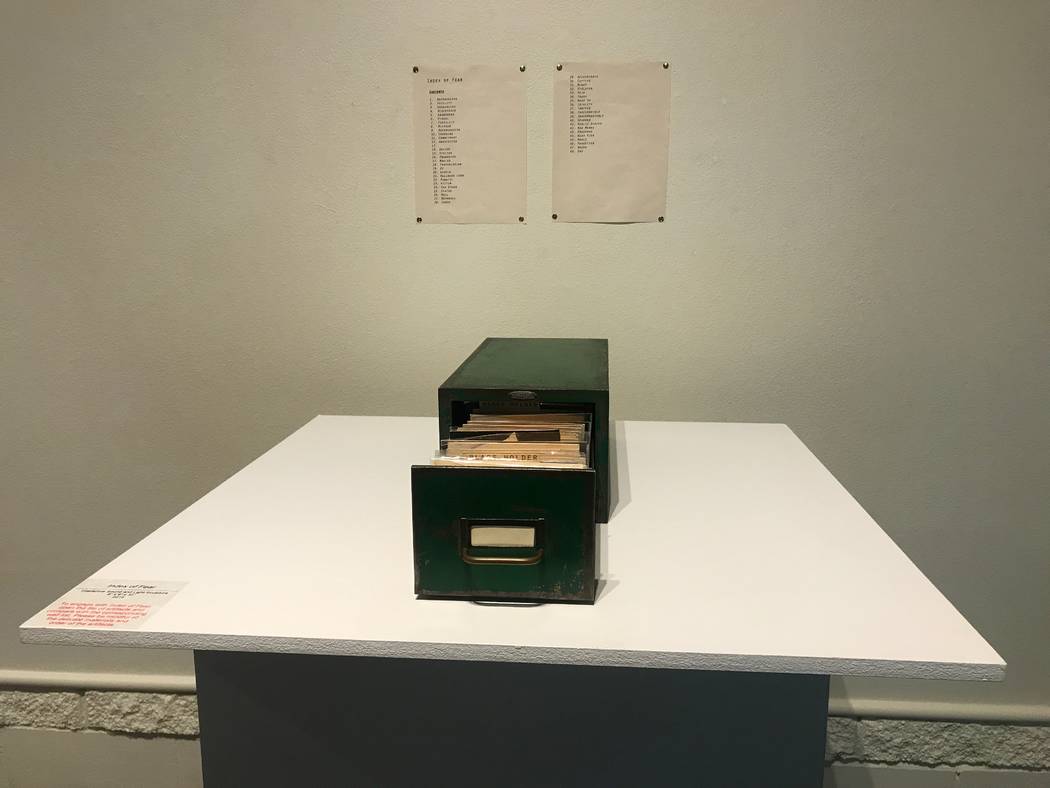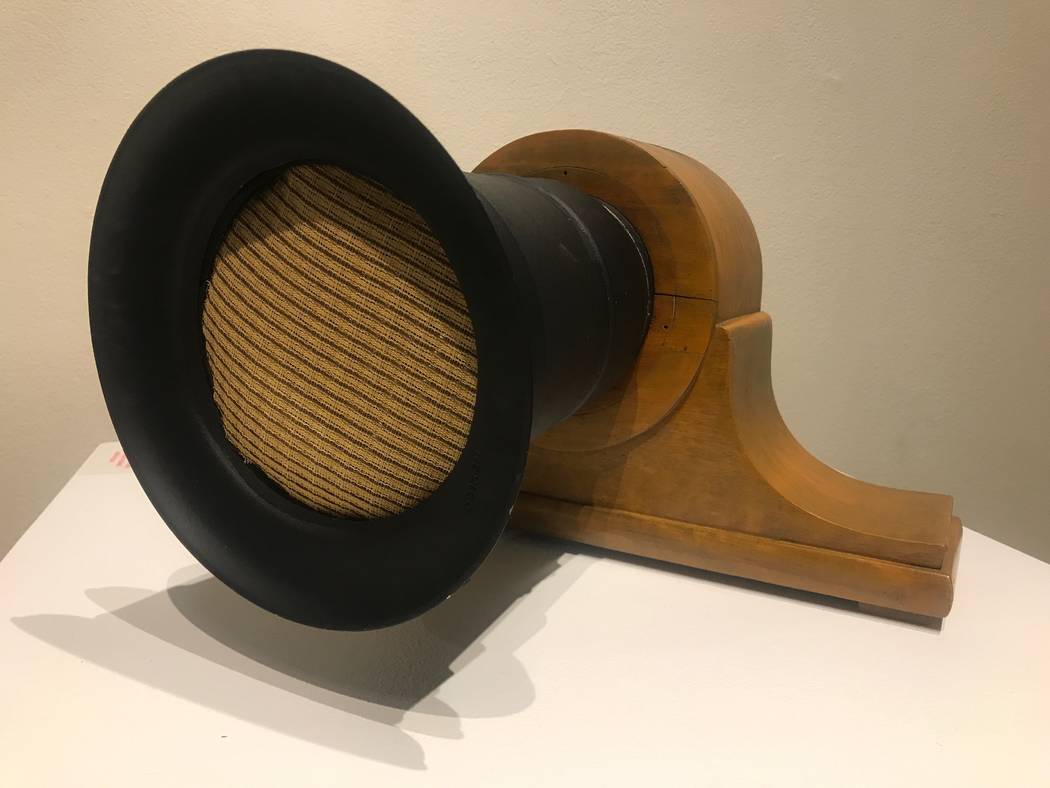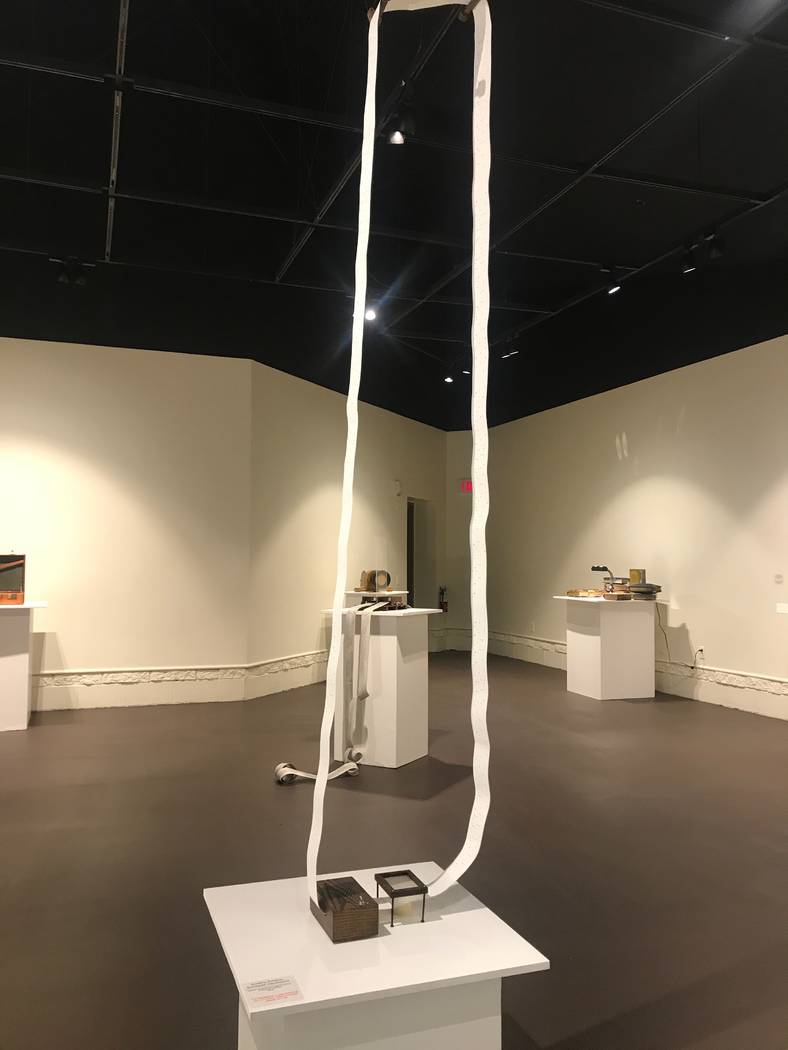 Students jumped, then laughed from embarrassment when they triggered rattlers to shake on an art piece titled "Now is Not a Good Time" on a recent Wednesday at College of Southern Nevada's North Las Vegas campus.
The interactive gallery titled "Resonating Objects" by San Diego artist Margaret Noble is one of nine exhibitions featured at the school's Fine Arts gallery at the Nicholas J. Horn Theater this year.
Each year, the campus board, composed of part- and full-time employees, receives nearly 100 proposals from artists around the world, gallery coordinator Jeff Fulmer said. When board members are selecting artists to showcase, they keep the students' interest in mind, Fulmer said.
"We try to expose the students to as much variety of artistic expression," he said. "Art galleries are a part of the college experience."
CSN's North Las Vegas campus has a Fine Arts and Art Space gallery. Fine arts professor and gallery board member Keith Conley said there aren't many opportunities to view art in the North Las Vegas area.
"We're the only academic visual art gallery in the area, and we are one of the very few fine-arts resources for the North Las Vegas community," he said. "Having artwork in your area can bring culture and transform the area, and it makes people appreciate their neighborhood. For North Las Vegas to have a gallery like this, (people) are getting artwork from all over the world."
The campus also features a student exhibition each year and one for faculty every other year, Conley said. Residents also can show their work at the galleries.
Noble's gallery, which has been shown at schools and art galleries in Maryland, Pennsylvania and New York, opened Nov. 10 at CSN and will be featured until Jan. 20. The exhibition features 11 interactive sound objects including the evolution of a cricket's life, the sounds of sprinklers from different periods, a lullaby and the rattlers.
The board selects artists whose work complements the curriculum in the classroom, Fulmer said. In fact, Conley was one of a few professors who assigned his students to visit the gallery and write a research paper on it.
"I just saw everybody touching things and usually the signs (in the gallery) say 'don't touch,' so I wanted to touch it," said Keilaha Paige, a music business and technology student. She visited during a break between classes.
Contact Kailyn Brown at kbrown@viewnews.com or 702-387-5233. Follow @kailynhype on Twitter.
CSN North Las Vegas campus galleries
Where: 3200 E. Cheyenne Ave.
Admission: Free and open to the public
Online: csn.edu/artgallery
Fine arts gallery
Where: Off the Nicholas J. Horn Theatre Auditorium near the half-circle drive at the campus' main entrance
Hours: 9 a.m.-6 p.m. weekdays, 10 a.m.-4 p.m. Saturdays
Artspace Gallery
Where: Upstairs above the main entrance lobby of the campus
Hours: 8 a.m.-10:30 p.m. weekdays, 8 a.m.-5 p.m. Saturdays
Upcoming galleries
Margaret Noble: "Resonating Objects" will be open until Jan. 20 at the fine arts gallery
Marianic Parra: "In Dreamy Solitude" will be open through Jan. 27