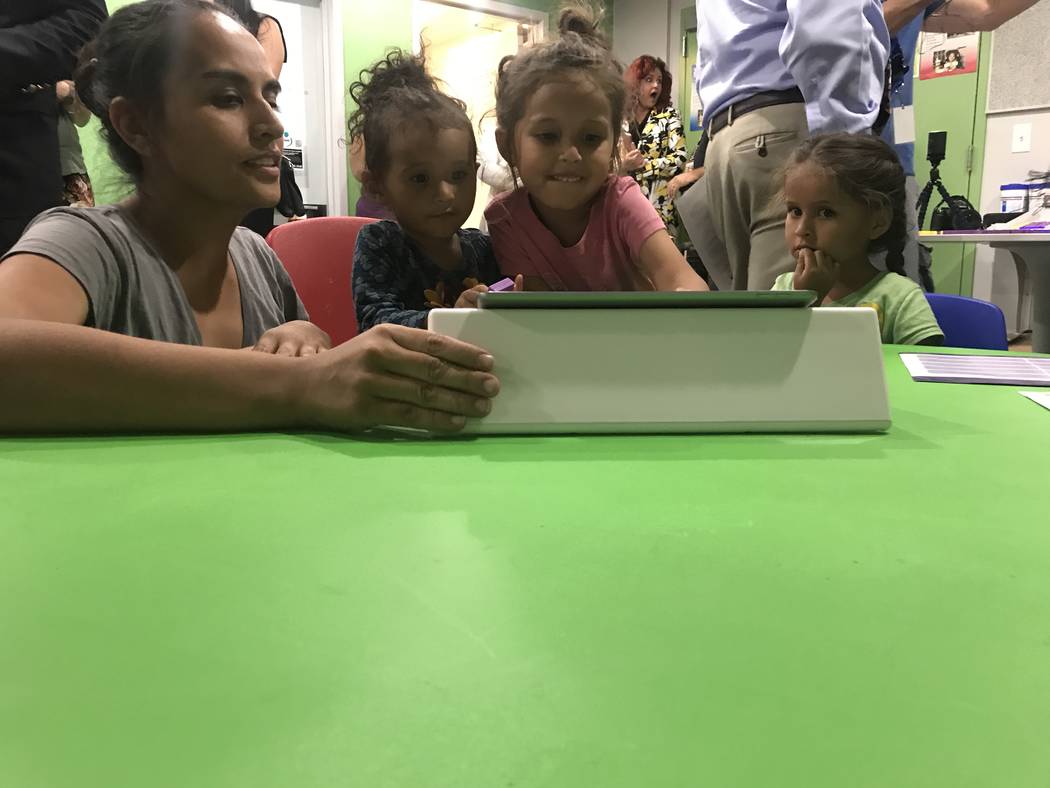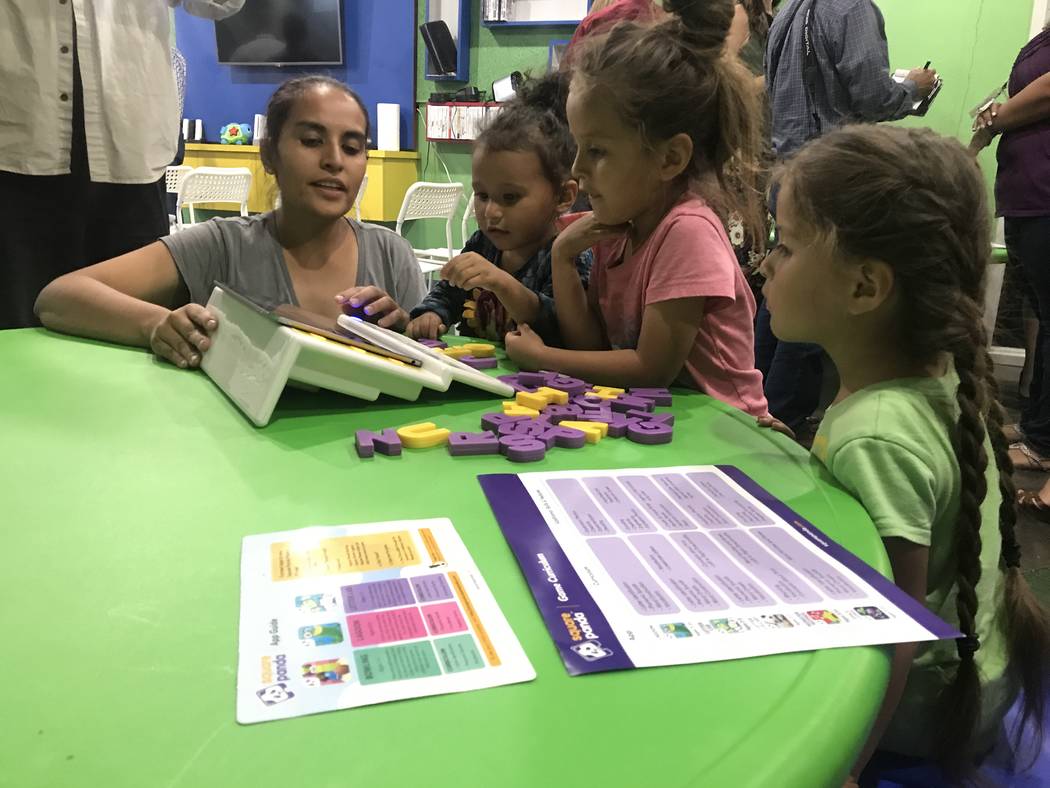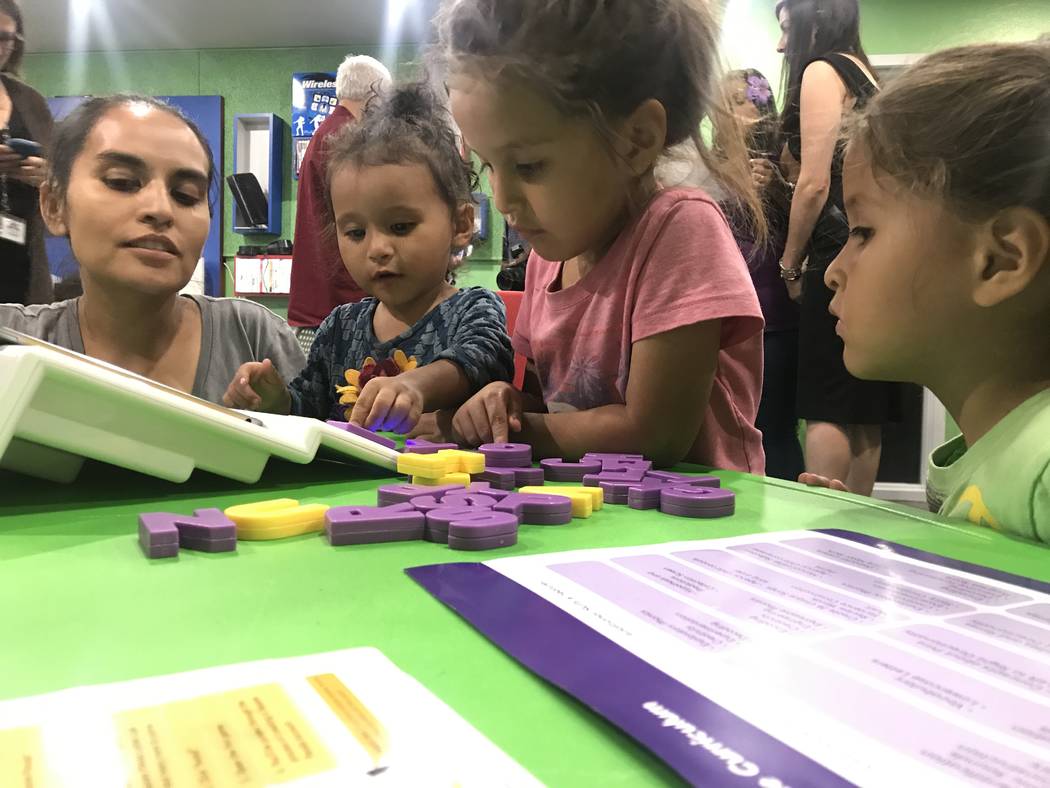 A vision to bring a multisensory phonics learning system to children living at a North Las Vegas shelter quickly expanded to providing Wi-Fi for the entire facility.
A Northern California-based technology company known as Square Panda intended to donate its phonics device to promote reading ability for ages 2-8 to Shade Tree, a shelter for women, children and their pets.
The idea came when Square Panda board director and investor Ron Coury was having lunch with North Las Vegas Mayor John Lee, and they ran into Shade Tree Executive Director Marlene Ritcher and proposed the idea, Coury said.
They hit a roadblock when Square Panda leaders discovered the shelter did not have wireless connectivity, which was needed to operate the system, Coury said.
"I was very excited to hear about the potential donation," Richter said. "After learning how the technology worked, I was a little worried after the tour that they would say that they wouldn't complete the donation because of all of the challenges we had with this building."
Coury teamed with the city of North Las Vegas, with Lee's help, and contacted an internet technology company he'd worked with about installing Wi-Fi. They soon learned that the building had more roadblocks than just Wi-Fi, so the company brought in an electrical contractor. The city helped pay for necessary materials, Coury said.
Six months later, the work was complete and the facility, which includes multiple buildings, had Wi-Fi, Coury said. He added that the companies involved mostly donated their time, which was worth about $30,000.
Shade Tree resident Veronica Martinez said her three children, one who is 3 and twins who are 5, enjoy playing with the learning device. Teaching them how to read at an early age is important, she said.
"I read a lot of books to them," she said. "(I think it) helps them when they go to school so they are not behind."
Richter said the Wi-Fi also helps residents who no longer need to leave the campus to do work that requires connectivity.
"They're able to continue in their financial pursuits, save their money and move back out to the community because now that's available for them here," she said.
Contact Kailyn Brown at kbrown@viewnews.com or 702-387-5233. Follow @kailynhype on Twitter.
Shade Tree
Where: 1 W. Owens Ave.
More information: 702-385-0072 or theshadetree.org
Square Panda
More information: squarepanda.com
1 W. Owens Ave.