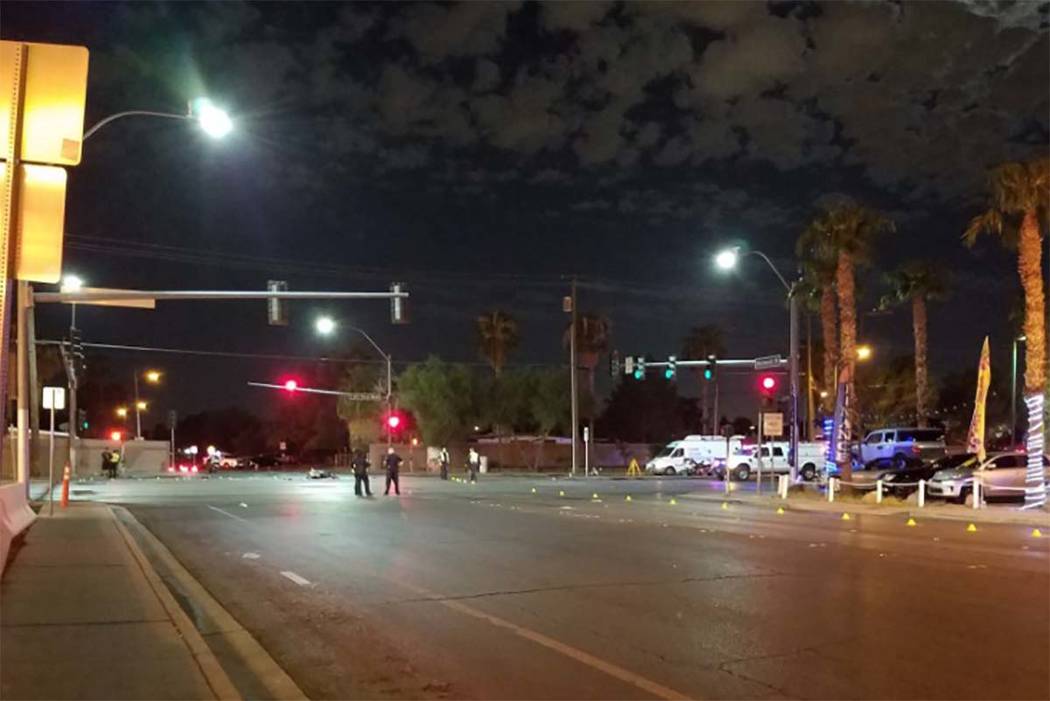 A motorcyclist is in critical condition after ramming the side of a sedan Tuesday morning in North Las Vegas, police said.
The crash happened about 2 a.m. in the intersection at Belmont Street and Lake Mead Boulevard. The North Las Vegas Police Department said a motorcycle heading south on Belmont ran into the rear driver's side door of an eastbound white sedan. The impact spun around the sedan, which came to a rest in the eastbound lanes.
The 29-year-old motorcycle rider was hospitalized at University Medical Center, where he remained Tuesday morning, police spokesman Aaron Patty said.
Patty said witness accounts to police indicated the motorcycle was traveling fast and the sedan had a green light.
The motorcycle remained in the middle of the intersection as of 5 a.m. Its rider was wearing a helmet; the visor and other pieces of debris littered the intersection.
The sedan driver and passenger — both men — were not hurt. They remained at the scene and were cooperative with officers. Police didn't suspect they were impaired.
Police closed the intersection in all directions while they investigated.
Contact Mike Shoro at mshoro@reviewjournal.com. Follow @mike_shoro on Twitter.
Belmont Street and Lake Mead Boulevard, las vegas, nv