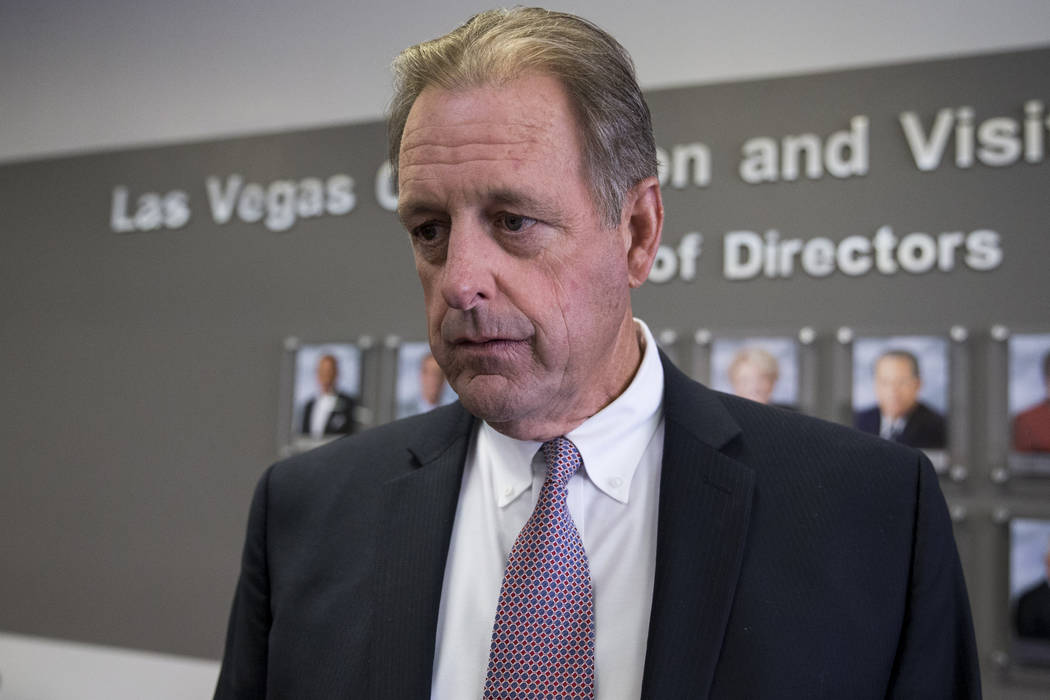 On the heels of back-to-back visits to Washington D.C. this month, North Las Vegas Mayor John Lee said he's closer to striking up a deal involving water rights and developing 40 acres of land owned by Nellis Air Force Base.
Lee joined a delegation of 19 state, county and city officials and staffers from Nevada on Nov. 3 to meet with senior-level officials from several federal agencies and White House staff during a daylong event known as the Nevada Local Elected Officials' White House Convention.
The mayor returned to Washington D.C. with City Manager Qiong Liu, Utilities Director Randy DeVaul and Business Development Director Gina Gavan to meet on Tuesday and Wednesday with high-level Air Force personnel at the Pentagon.
During each visit, Lee asked whether 39 acres of land owned by Nellis Air Force Base could be used for development.
A chain link-fence surrounds the vast property at North Fifth Street and Craig Road, where the Air Force has a small well that connects to a water line leading to Nellis. Lee said that the rest of the land could be developed into businesses to generate local taxes.
"I want to get some progress going in that area because people in North Las Vegas shouldn't have to leave town to shop or eat or go to school," Lee said. "I want to provide them with every aspect of a good community."
Lee said he also would like for the city to gain control of some unused water rights controlled by Nellis. If that happens, Lee said the lower-cost water could be used on the sprawling lawns at Craig Ranch Park.
Lee said he is now working on some follow-up questions posed during his meetings with Air Force Chief of Staff Gen. David Goldfein and other military personnel.
Victor Rodriguez, a spokesman for Nellis Air Force Base, said that the mayor's requests were under review at the Pentagon.
"A lot of it is based on what the Air Force needs to keep for the sake of national security," Rodriguez said. "We're looking into it, and I'm sure the personnel at Nellis will be asked to take a position sometime soon."
Contact Art Marroquin at amarroquin@reviewjournal.com or 702-383-0336. Follow @AMarroquin_LV on Twitter.