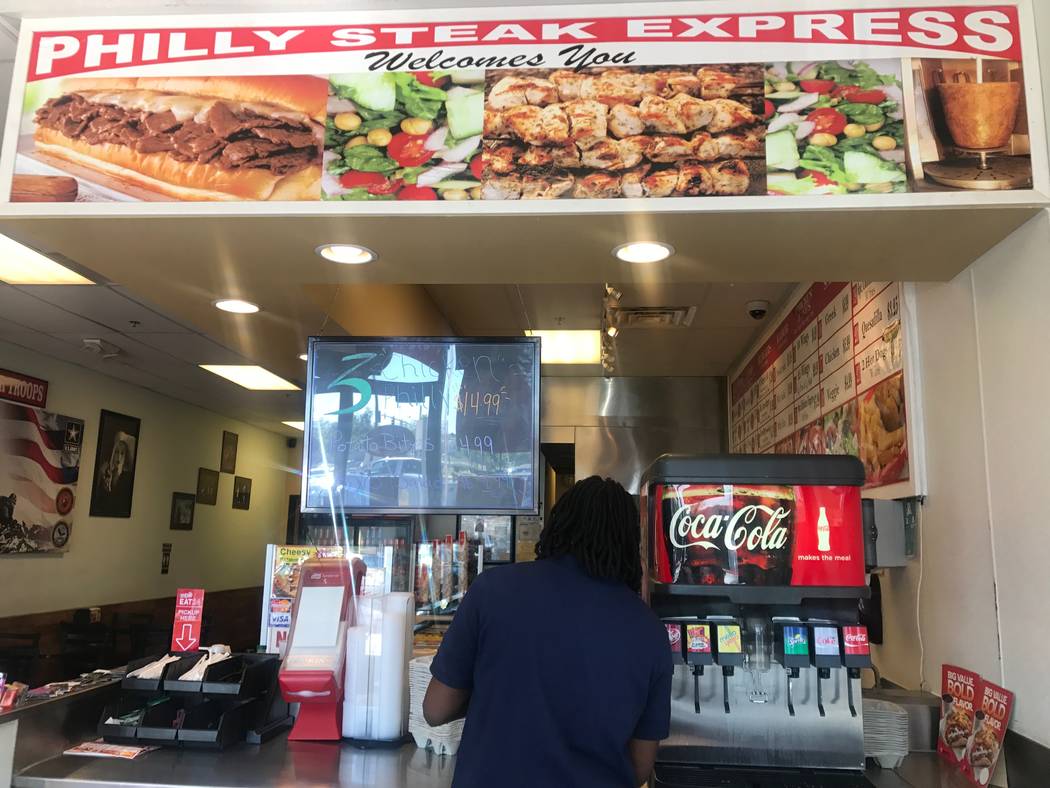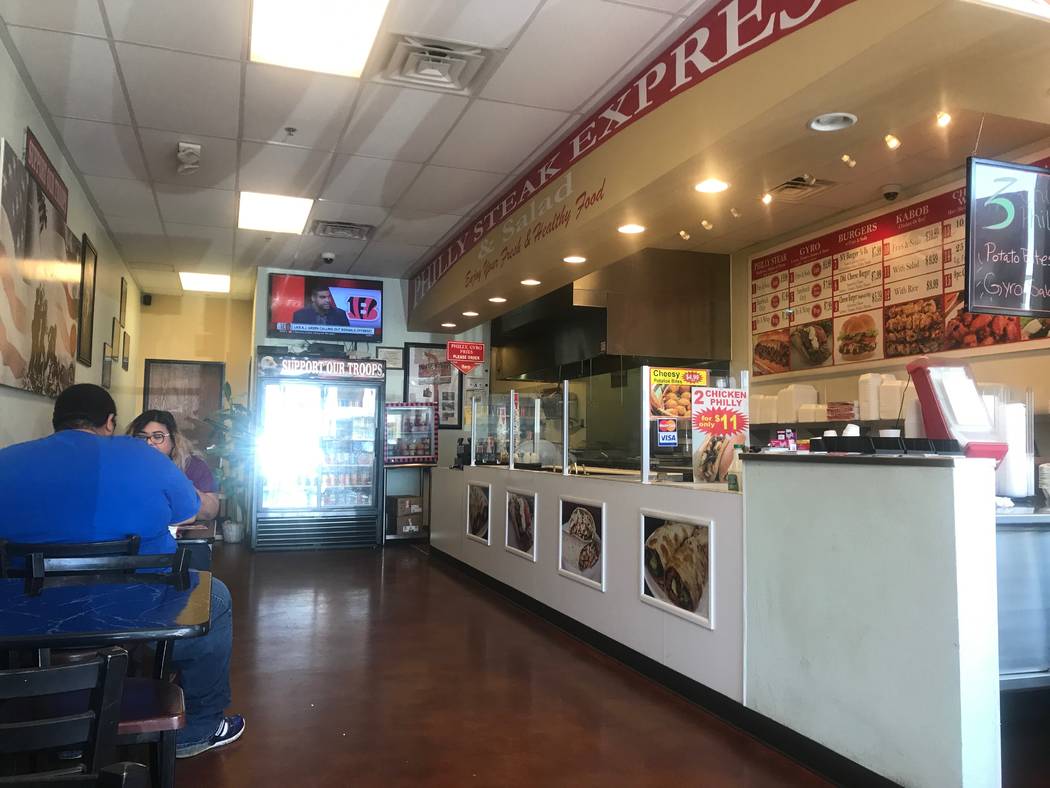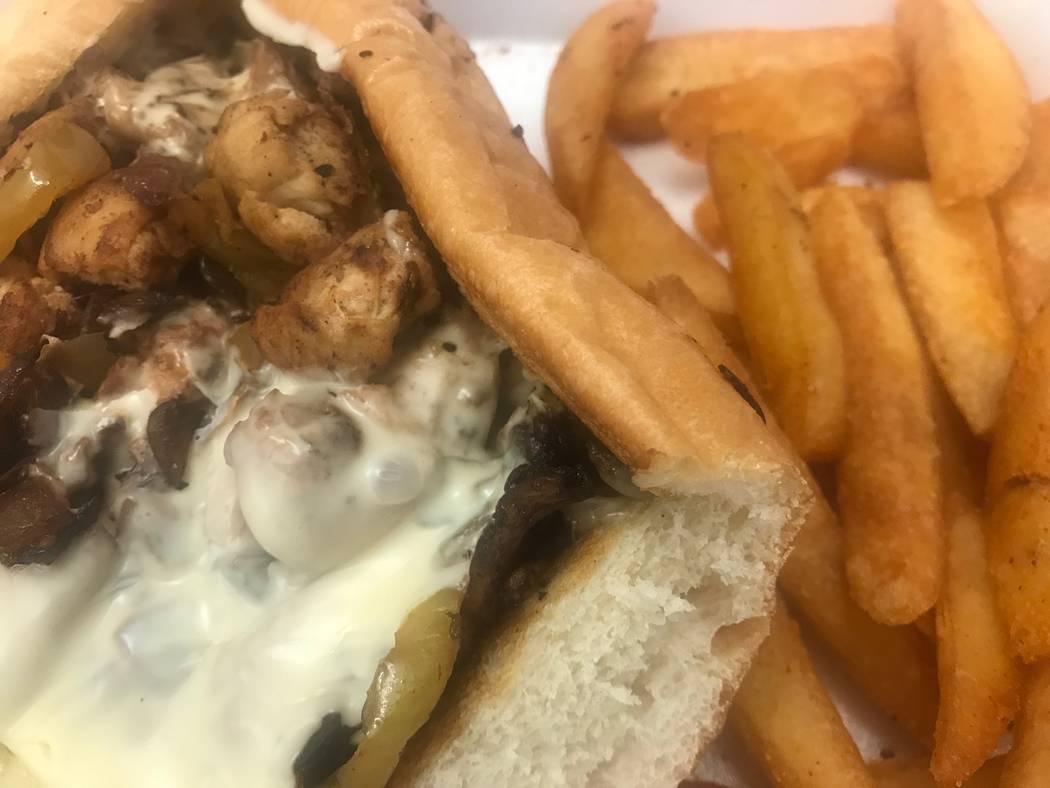 Mike and Heidi Hoyal of the northwest valley said it's the sandwiches that keep them coming back to Philly Steak Express.
"We've been here about four times (since discovering it)," Mike said.
The Centennial Hills restaurant, near North Durango Drive and West Centennial Parkway, sells Philly-style sandwiches with beef or chicken, as well as kabobs (beef or chicken for $7.99). They also sell chicken wings and fingers starting at $7.99, gyros (lamb, beef or chicken) for $7.89 and salads starting at $4.99.
Appetizers, which are $4.99, include cheesy potato bites, jalapeno poppers, macaroni cheesy bites and mozzarella cheese sticks.
The children's menu includes chicken nuggets with fries, hot dog with fries and quesadilla.
Food specials include two chicken Philly sandwiches for $10.99 or three chicken Philly sandwiches with fries for $14.99.
There is also a location in Summerlin, at 5105 S. Fort Apache Road.
There are options to order by phone or online for delivery or takeout.
Contact Kailyn Brown at kbrown@viewnews.com or 702-387-5233. Follow @kailynhype on Twitter.
Philly Steak Express
Northwest valley location: 6466 N. Durango Road
Contact: 702-816-3000 or phillysteakexpress.eat24hour.com
Summerlin location: 5105 S. Fort Apache Road, Suite 105
Contact: 702-478-7755
6466 N. Durango Road