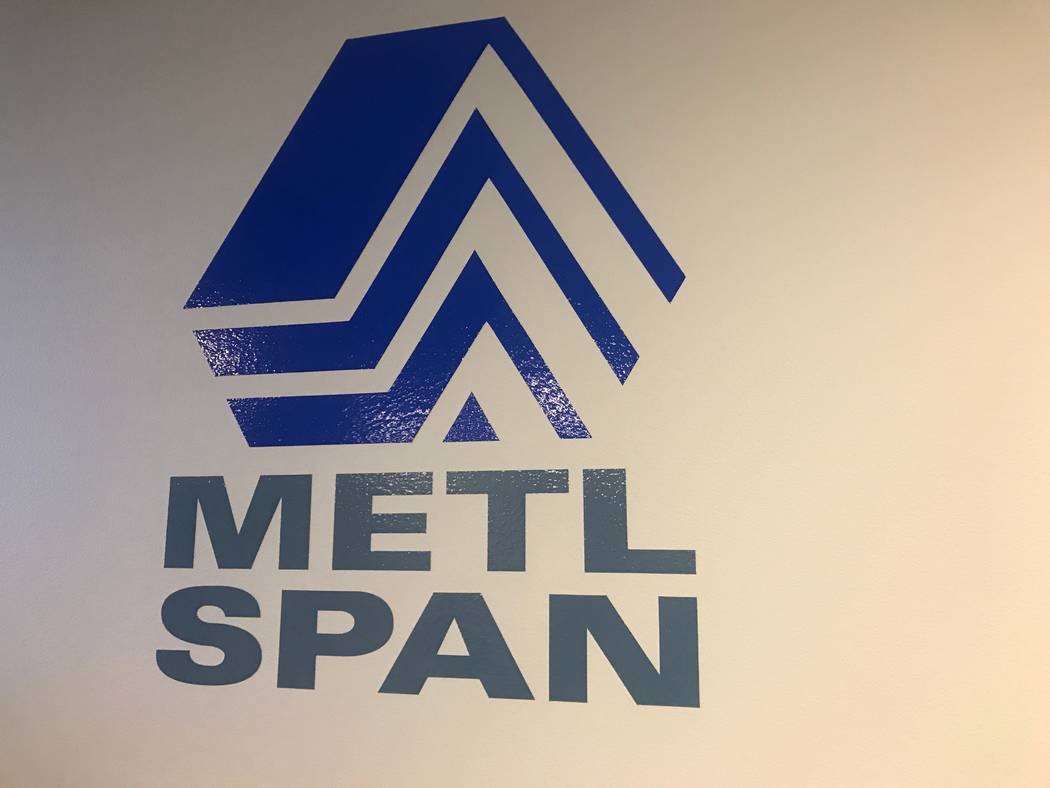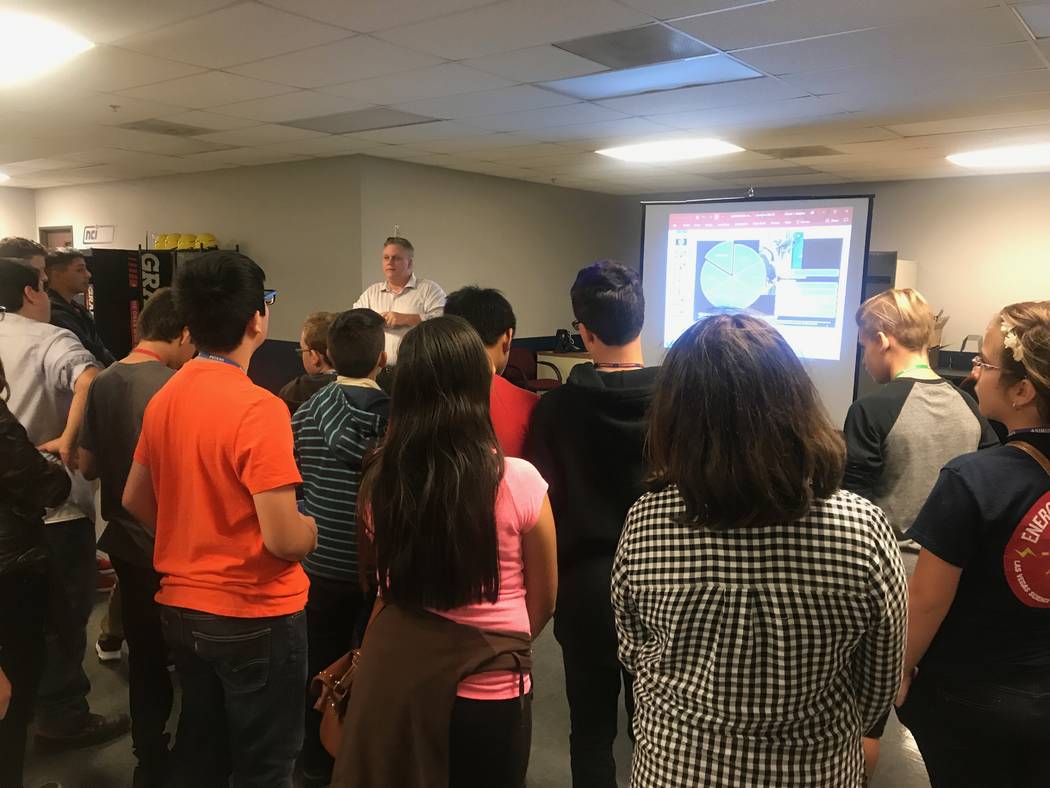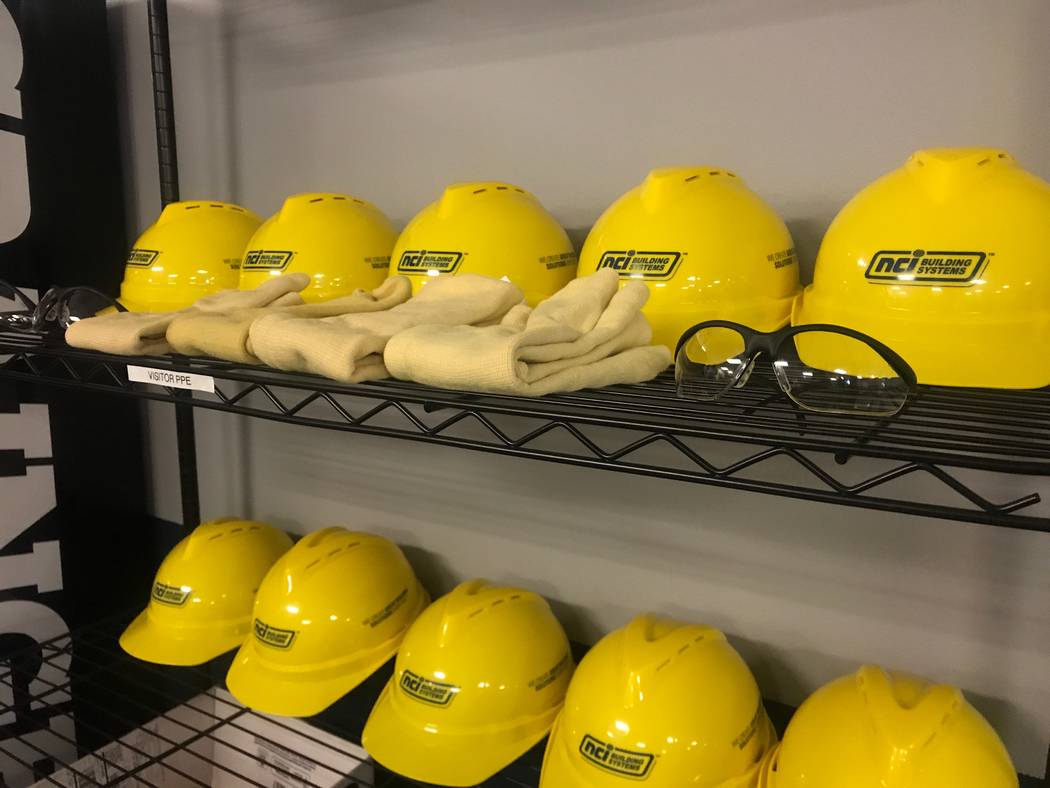 Many students from Centennial High and Molasky Junior High said they'd pictured manufacturing facilities being old-fashioned.
That was before they attended the city of North Las Vegas Manufacturing Day, which featured tours of the city's Metl-Span and Western Group Packaging.
"I thought that it would be a lot more full (with workers), but there was not as many people as I thought there would be," 13-year-old Draven Shank, an eighth-grader at Molasky, said after a tour at Metl-Span on a recent Wednesday morning. He is a member of Molasky's robotics club and said he wants to become a game designer.
"I was surprised by how high-tech everything is nowadays; a lot of things were fast," said 17-year-old William Lansing, a junior at Centennial. He is enrolled in Centennial's manufacturing technologies class.
The purpose of Manufacturing Day, a celebration of modern technology, is to inform students about job opportunities in the manufacturing industry. The city teamed with the Clark County School District for the second year to invite about 50 students — all of whom are in Molasky's robotics club and Centennial's manufacturing technologies class — to tour two facilities in the north valley. Other Nevada jurisdictions participated in separate events, city economic development specialist Terri Sheridan said.
The goal is to show students that "manufacturing of the old is not what manufacturing is today," Sheridan said.
Students were surprised there were facilities in North Las Vegas that pump out products used internationally. There are more than 100 manufacturers based in North Las Vegas, Sheridan said.
Production supervisor Chuck Rambo, who assisted with tours at Metl-Span, said making students aware of opportunities in the field is key to getting them interested.
"I don't think they're exposed to it here, and a lot of it is hidden (in the valley)," he said. "When they think of jobs, I don't think this crosses their mind. They often think of casinos and other service jobs."
He said students interested in robotics, computer-aided design, computer programming and other technological areas are valuable in the industry.
Daniel Smith, who teaches the manufacturing technologies class at Centennial, said it was the first field trip he has been able to coordinate for his students since the class started about two years ago. It's beneficial for his students to see "the real world in terms of manufacturing," he said.
Allen Rivas, 16, who is in the class, said he wants to become an engineer but that the class has taught him about design.
"I don't think (manufacturing jobs) are popular at the moment, but it could get more popular if you're trying to expand infrastructure into the city," Rivas said.
Contact Kailyn Brown at kbrown@viewnews.com or 702-387-5233. Follow @kailynhype on Twitter.
It occurs on the first Friday in October and is a celebration of modern manufacturing. This year's event was Oct. 6. More than 2,500 Manufacturing Day events took place across the country, according to the National Association of Manufacturers.