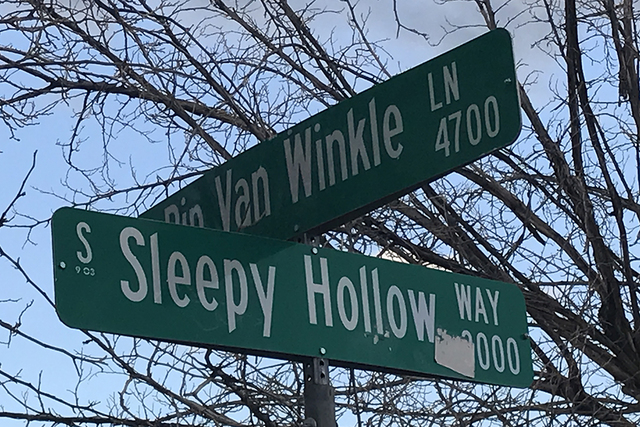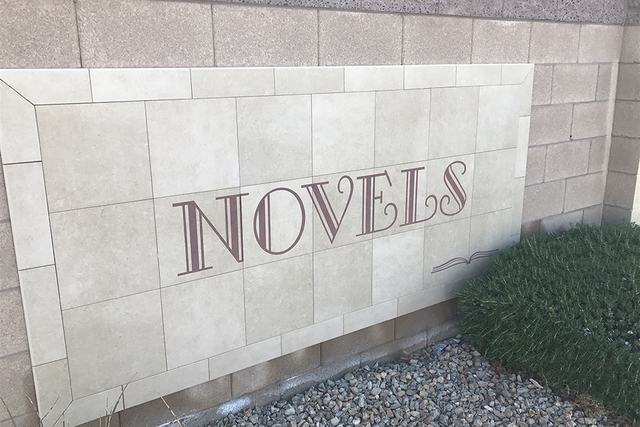 Coming up with Clark County street names isn't as easy as it used to be.
Before 1998, developers named new streets without restrictions. But when street-name duplication became an issue in ever-growing Las Vegas — and when prominent figures, such as former Sen. Patrick McCarran, had multiple streets named after them — the Las Vegas Valley Street Naming and Address Assignment Policy was put in place.
"The main issue is emergency service with police and fire," Clark County Comprehensive Planning senior planner Bob Klein said.
If two streets have the same name, emergency-response units might go to the wrong one, he added.
Now developers are having to get more creative with street names, which often combine multiple words that together have no discernible meaning.
"We get interesting mixtures," Klein said.
Developers have been creating subdivision themes to name streets, which Clark County museum administrator Mark Hall-Patton said can be an easier way to prevent this from happening.
Themes surrounding alcohol, baseball stadiums, types of nuts, the Beatles and "Star Wars" can be found throughout the valley.
The southwest valley, meanwhile, has some distinctive street names centered around literature.
Enchanted Village, a development near South Decatur Boulevard and Pennwood Avenue that was created in 1963, features street names inspired by fairytales, according to the Clark County Assessor's office. The names include Sleepy Hollow Way, Black Forest Drive, Cinderella Lane, Aladdin Lane, Rip Van Winkle Lane, Hansel Circle, Gretel Circle, Thumbelina Circle, Matterhorn Way, Lilliput Lane and King Midas Way.
"It looks like somebody looked at their kid's bookshelf," said Hall-Patton, the author of "Asphalt Memories," a book about Clark County road names. "It's kind of fun for that."
More recently, Storybook Homes created a subdivision near Blue Diamond Road and South Durango Drive known as Novels (Unit 1) in 2013, with street names reflecting classic adult literature.
The names are Time Machine Avenue, Arabian Nights Street, Oliver Twist Lane, Tom Sawyer Street, Black Beauty Street, Vanity Fair Lane, Wuthering Heights Avenue and Wonderland Street.
StoryBook Homes sales manager Jason Dailey said the company's motif approach is useful in marketing.
"Some people that read those books when they were younger — still reading today — (it) kind of endears them to the street name," he said. "It's kind of a personal connection that they have with their street name and their community."
StoryBook Homes in 2015 completed a development near South Durango Drive and West Agate Avenue that was inspired by Margaret Mitchell's 1936 novel "Gone With the Wind," Dailey said. Its street names include Tara Hill Avenue, Rhett Butler Street and Big Sam Court.
To reach View intern reporter Kailyn Brown, call 702-387-5233 or email kbrown@viewnews.com. Follow her on Twitter: @KailynHype.