2 neighborhood hospitals set to open this year in southwest valley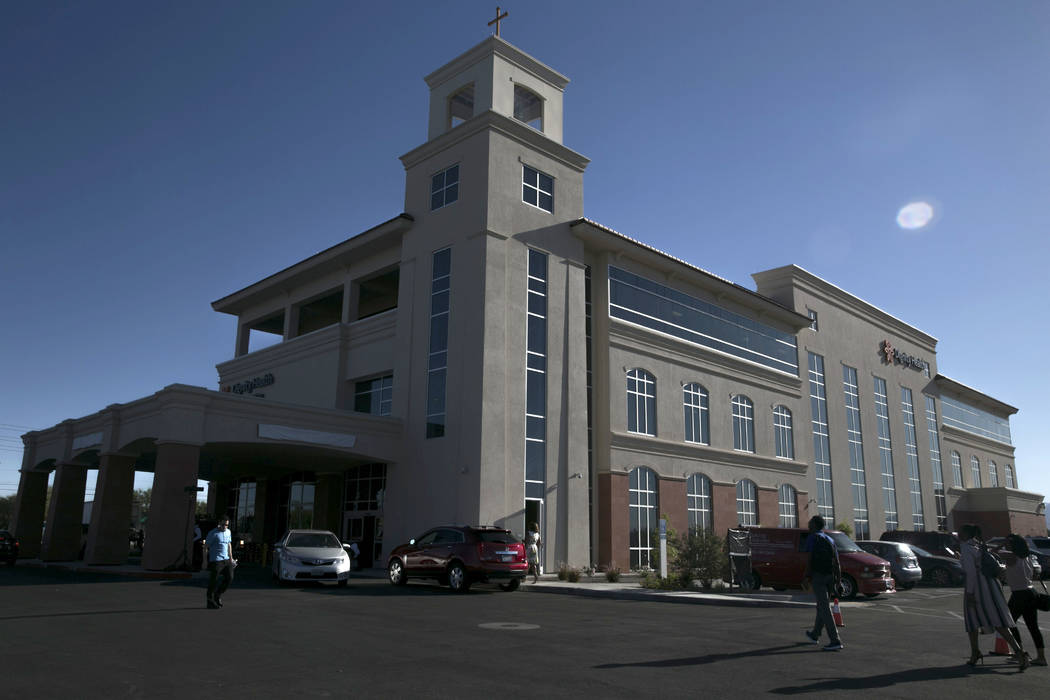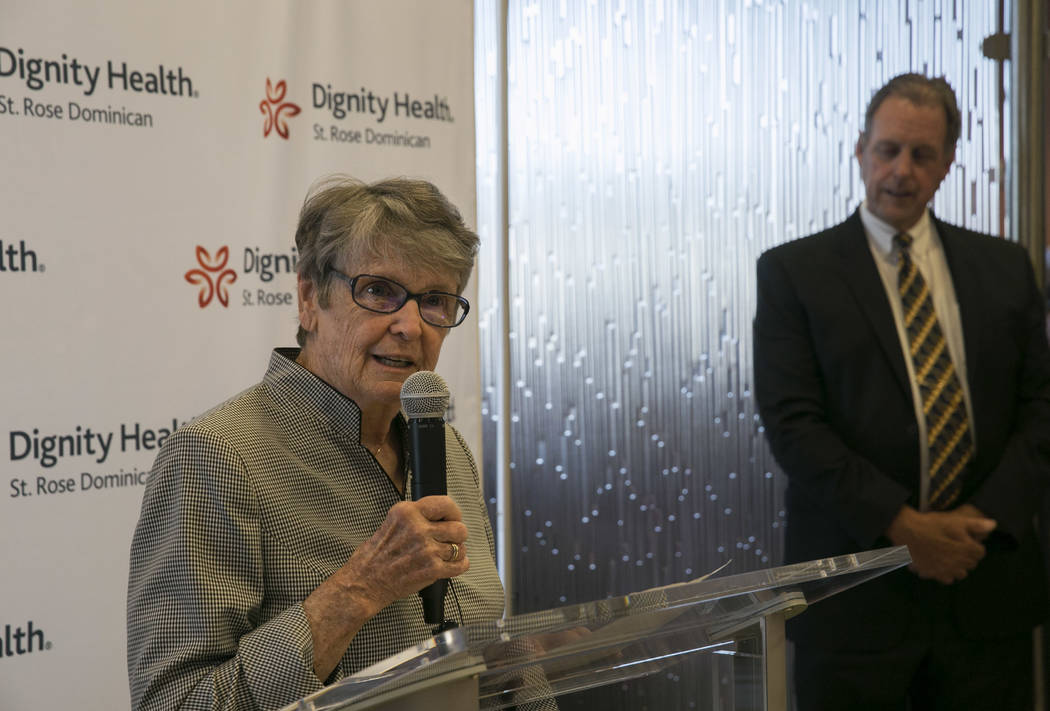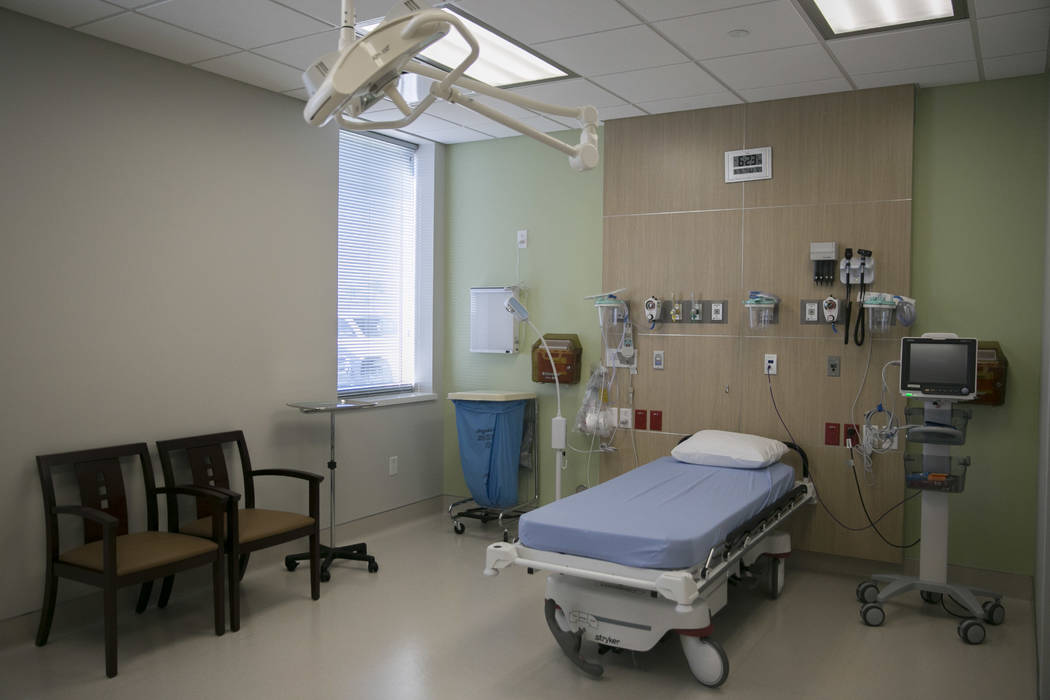 Southwest valley residents are set to have two new neighborhood hospitals in their growing area by the end of the year.
The locations — at 4855 Blue Diamond Road in Enterprise and 4980 W. Sahara Ave. in Spring Valley — are managed by nonprofit company Dignity Health and Texas-based hospital manager Emerus. Dignity Health also operates St. Rose Dominican.
The neighborhood hospital model is catching in cities such as Phoenix, Denver, Dallas and Kansas City, Missouri, said Emerus market CEO Laura Hennum. They are essentially smaller-scale hospitals, not freestanding emergency rooms or urgent-care centers, she added. Each hospital is set to have emergency services as well as medical office building space, primary-care physicians and wellness centers.
Each campus will have eight inpatient beds and eight emergency room beds, Hennum said. Urgent-care and freestanding ERs do not have inpatient beds, she added.
"The objective and the aim is to increase access to emergency services and to primary care," Hennum said. "Like so many states, Nevada has challenges when it comes to providing access to emergency services and access to primary care."
Neighborhood hospitals are beholden to all the same federal and state licensing and regulatory requirements as large hospitals, Hennum said.
Two additional neighborhood hospitals are set to open elsewhere in the valley: one in North Las Vegas, at 1550 W. Craig Road, and one farther west at 9892 W. Flamingo Road.
The North Las Vegas campus was set to open June 30. The Enterprise location is slated to open July 24, followed by the West Flamingo location Aug. 16 and the Spring Valley location Nov. 28.
Serving the community
Dignity Health and Emerus researched where the most effective places for these micro-hospitals would be, Hennum said.
"What the research told us is that these are still underserved parts of the Las Vegas Valley," she said. "We weren't a solution in search of a problem; we were committed to solving a real problem."
According to the United Health Foundation's America's Health Rankings, Nevada ranks 47th in the number of doctors per 100,000 people — within nearly every medical specialty.
"For North Las Vegas, you are at least, in either direction, 20 minutes away from the closest hospital," Hennum said. "We wanted to ensure access to emergency room, primary care, and inpatient capability nearby."
University Medical Center CEO Mason VanHouweling said Dignity Health and UMC have a symbiotic relationship.
"Because they're a nonprofit and we are a nonprofit, we share similar missions," VanHouweling said. "We reinvest back any margin or profits back into the hospitals to keep the facilities modernized."
VanHouweling said he thinks the community doesn't have enough inpatient beds, and that neighborhood hospitals should alleviate overcrowding.
"At certain points of the year, from October to March, our beds become a premium," VanHouweling said. That's because flu season hits the Southwest, particularly Las Vegas, even harder, he said. At peak flu season, it's not uncommon for UMC to be at 90 percent to 100 percent capacity.
The neighborhood hospital model will never likely replace larger facilities, Hennum said.
"There will always be a place for larger centers that provide depth of expertise," Hennum said. "They're meant to complement larger facilities."
UMC, for example, is Nevada's only level-one trauma center. It also is the state's only pediatric level-two trauma center and its only burn center. The neighborhood hospitals will not have trauma centers.
While the neighborhood hospitals will receive some ambulance traffic, the majority of emergency room visits (up to 70 percent) will likely be walk-ins, Hennum said.
"Where we've placed each of these hospitals, there's lots of residential growth, lots of families, lots of retirement communities," Hennum said. "We're here for the families and the mature patient as well."
All of the front-of-line staff has been hired for the hospitals — about 250 nurses and physicians total — except for the West Sahara campus. Hiring for that campus is expected to be completed by October.
Contact Madelyn Reese at mreese@viewnews.com or 702-477-3834. Follow @MadelynGReese on Twitter.
About Dignity Health
The medical care provider was founded in San Francisco in 1986 and has locations in 21 states. The nonprofit is the fifth-largest health system in the nation and the largest hospital provider in California.