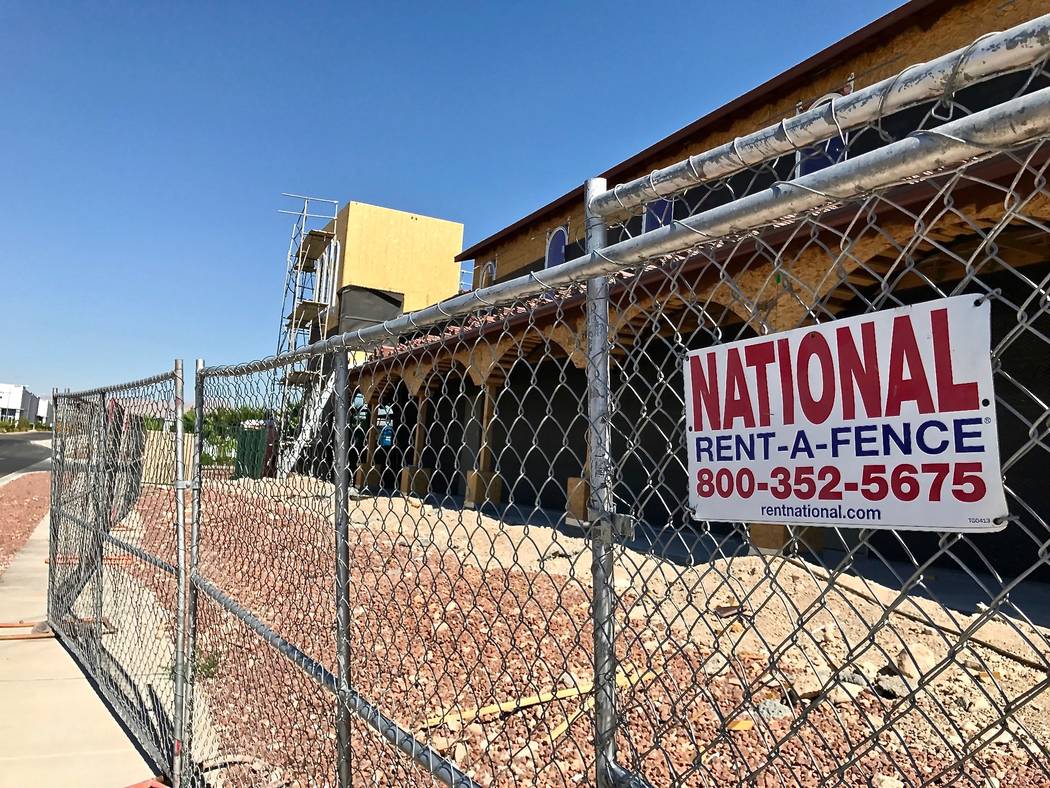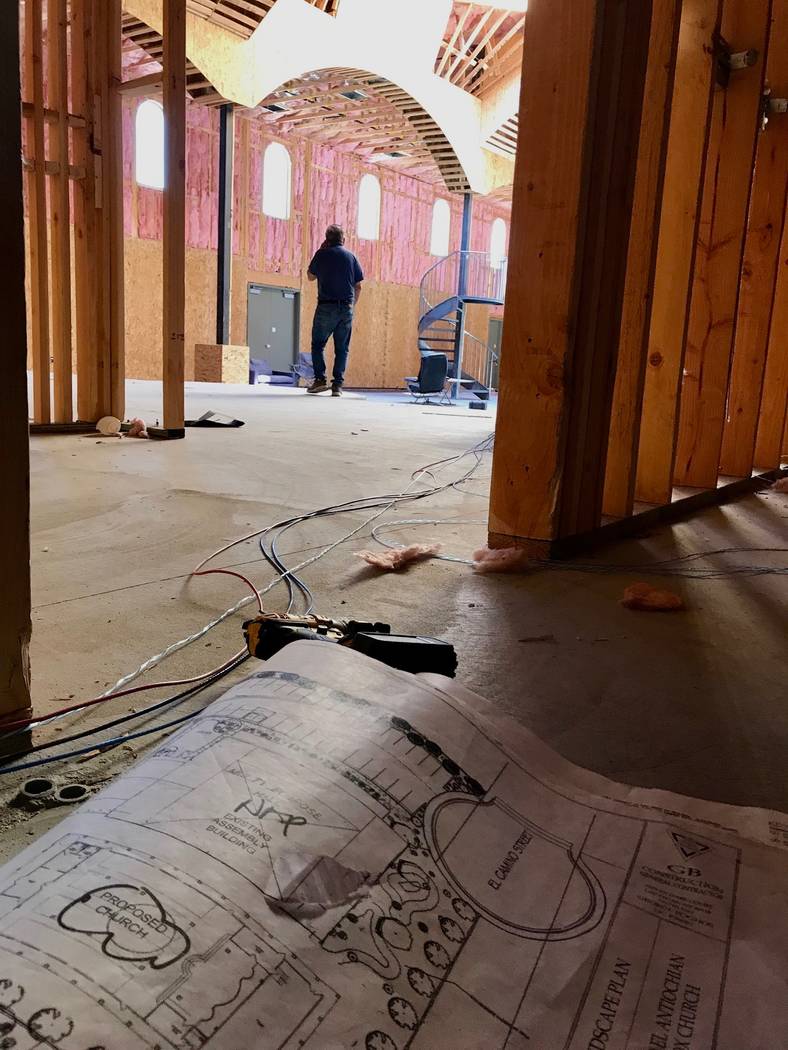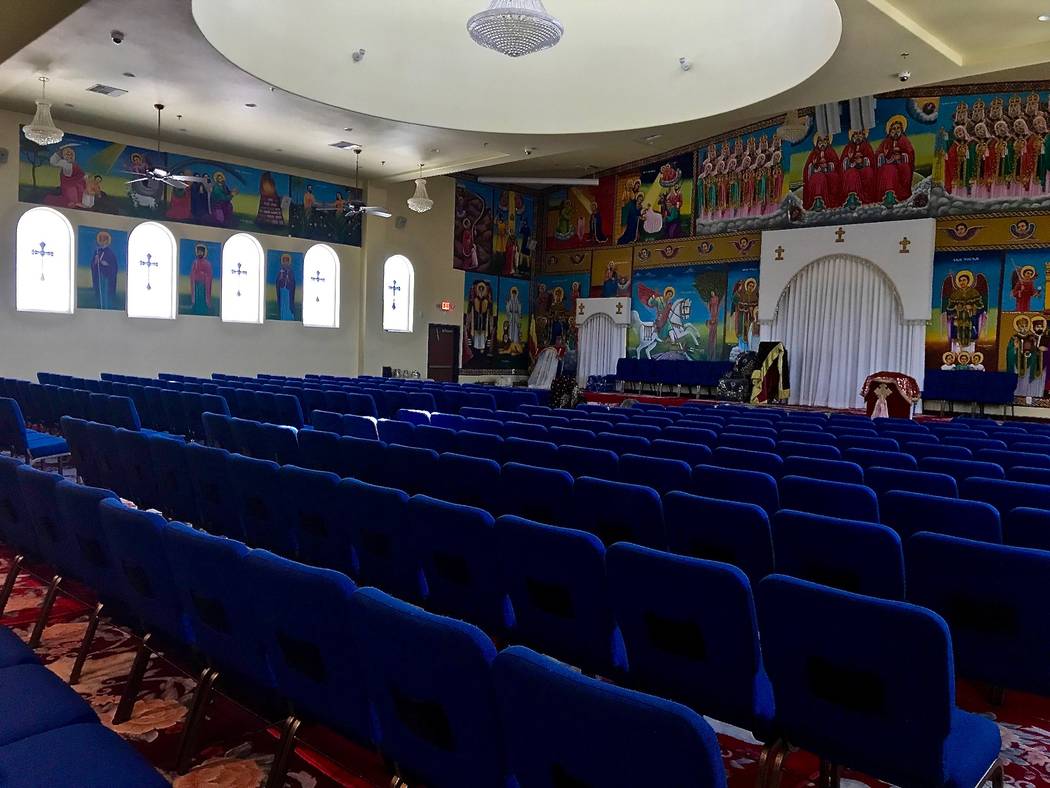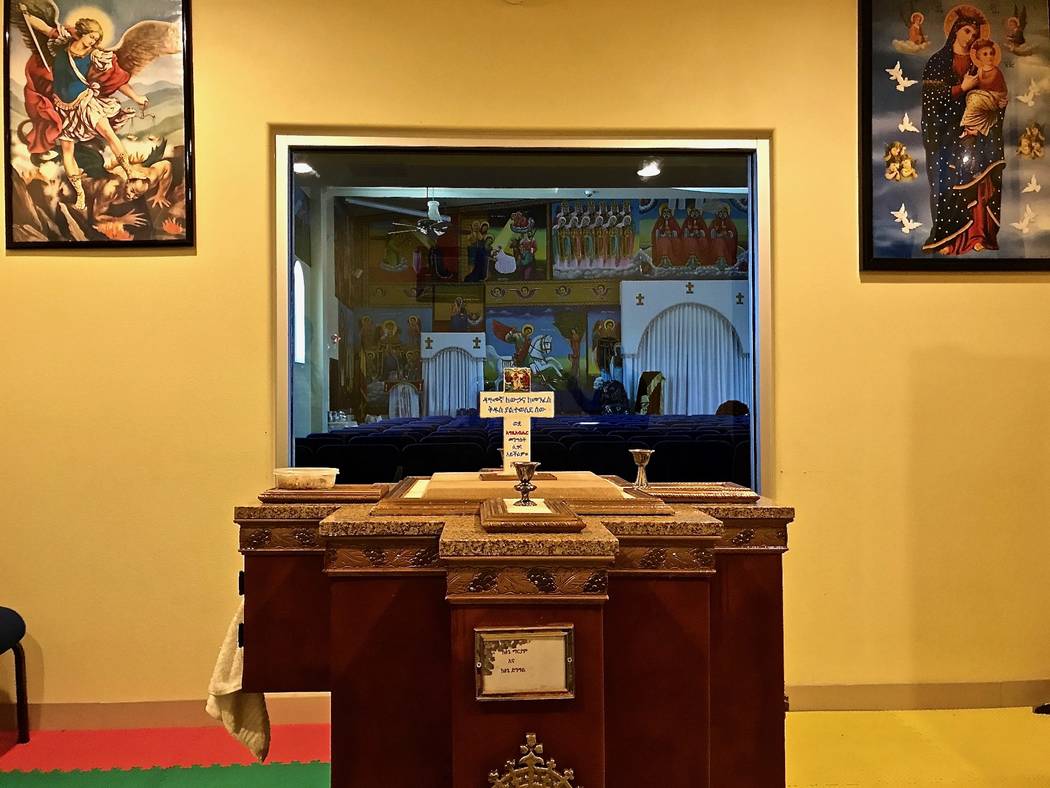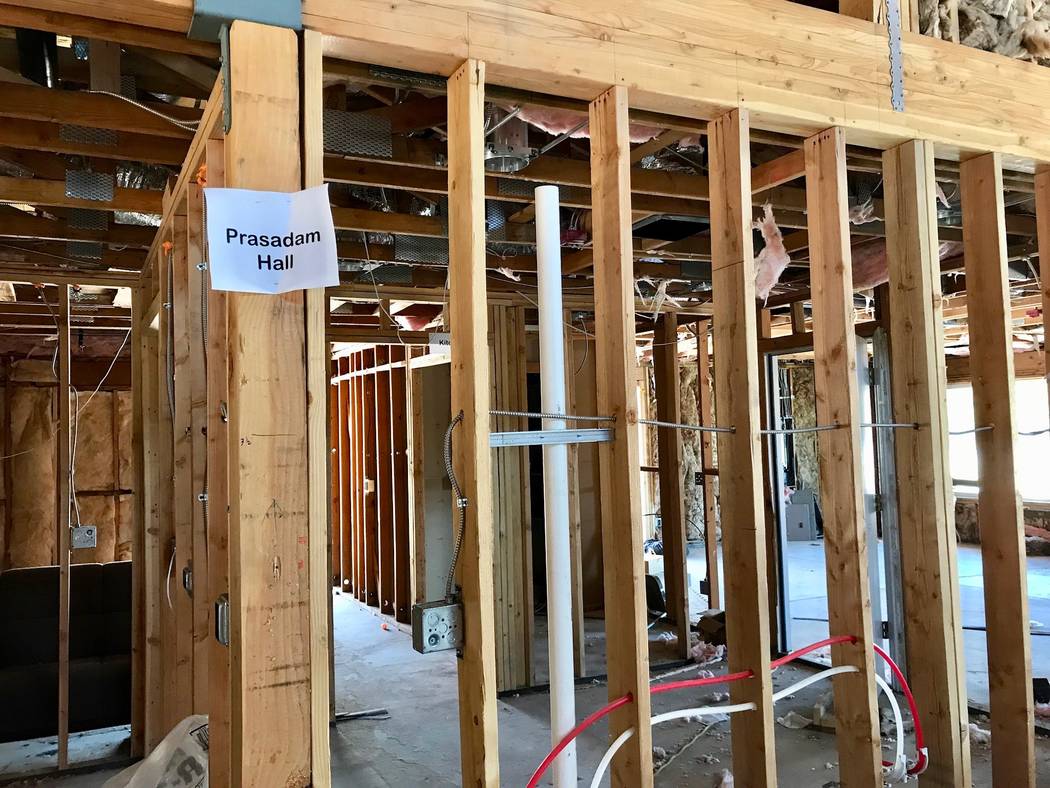 Before the construction of Hamere Noh Ethiopian Orthodox Tewahido Church in southwest Las Vegas, Demelash Assefa's congregation held services in a rented space on University Road and South Maryland Parkway.
Before and after every service, church members would set up and take down their religious objects so the next congregation could use the space. And although Ethiopian Orthodox services are traditionally on Sundays, the church's 500 members attended on Thursdays because the space was already claimed by another congregation during their normal time.
Now the congregation has its own space closer to where members live. The Ethiopian church was completed about two years ago and is just one of many places of worship recently constructed in the rapidly growing Southwest.
"Now everything is settled; we just vacuum and go on to the next service," Assefa said.
Las Vegas' growth, especially in the southwest, has made church construction the bread and butter of general contractors such as George Boghos. On a Monday morning at a construction site on West Post Road, Boghos walked through the open entry of what will soon be St. Michael's Antiochian Orthodox Church, a member of the Greek Orthodox Church of Antioch.
"I designed this and I'm building it from the ground up," he said. Boghos, an architect, said he does a lot of research before embarking on each project. For St. Michael's Antiochian, he worked with the congregation's priest, Father John Nicholas, to create a design faithful to the church's ancient roots in the Middle East.
St Michael's parish was established in Las Vegas in 1965 and was originally in northeast Las Vegas, and when Father John arrived in 2001, its congregation had no more than 60 families.
Now he has 195 families.
"No one lived around the church (in the northeast)," Father John said. The new location is "absolutely centrally located. It's very convenient for everybody, including the northwest people, Green Valley, Henderson and all that."
Boghos likely will return to the site of the Ethiopian church in the next few years to build a banquet hall and community center on an adjacent vacant lot. Assefa said his congregation is still growing; with about 500 members, the building already is at capacity. On holy days, between 800 and 1,000 people of Ethiopian descent show up for services and celebrations, he said.
"Most Ethiopians live in south and southwest Las Vegas," Assefa said. "We still need more space. We have a large community."
Every Sunday, more than 200 children show up for Bible study and Ethiopian-language classes, he said. An average of two baptisms are held in the church every week, Assefa said, adding to his constantly growing congregation.
From the parking lot of St. Michael's, the red roof of St. Geragos Armenian Apostolic Church is visible in the distance. The 5,800-square-foot church, which Boghos also built, sits next to an accompanying 8,000-square-foot banquet hall and community center. The church took about seven months to build and was blessed in May 2016.
The churches he has built have become part of Boghos' life, too. When his eldest daughter married her husband, a Lebanese man, the couple chose St. Sharbel Catholic Church on Rancho Destino Road in southeast Las Vegas (St. Sharbel was a monk and priest from Lebano in the mid-19th century).
St. Sharbel was one of the first churches Boghos built in Las Vegas; it was completed in 2008.
Boghos has a few other projects in the works, including Govinda's Sanctuary, a Hindu temple in the southeast valley that will include a worship area, a reference library with Vedic literature, living quarters, gardens and meditation sites, and rooms for yoga classes. And directly next door to St. Michael's Antiochian is the future site of Korean Areumdawoon Church, a member of the Christian Reformed Denomination.
Boghos is Armenian Catholic and added he's happy to help build houses of worship for any faith.
"I believe in the good book," Boghos said. "The good book says be nice to people … So if you're Orthodox, if you're a Protestant, you're a Catholic. It doesn't matter."
Contact Madelyn Reese at mreese@viewnews.com or 702-383-0497. Follow @MadelynGReese on Twitter.
By the numbers
According to the UNLV Center for Democratic Culture, Nevada ranked fourth in 2015 with the greatest number of immigrants as a total share of the population after California, New York and New Jersey.
According to the U.S. Census Bureau, foreign-born residents made up more than 20 percent of Clark County's population, compared with 13 percent of the rest of the U.S. population.
Further Clark County Census data show that of Las Vegas's foreign-born residents, 58 percent were from Latin America, 27.6 percent from Asia, 8.6 percent from Europe, 3.3 percent from Africa, 1.8 percent from "Northern America" and 0.6 percent from Oceania.