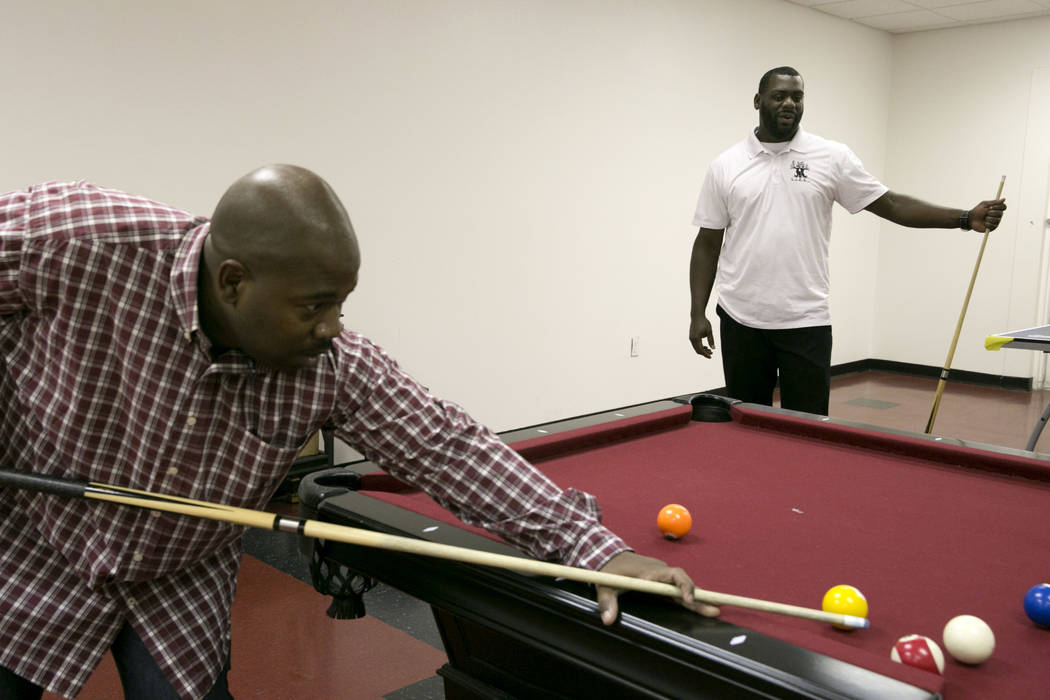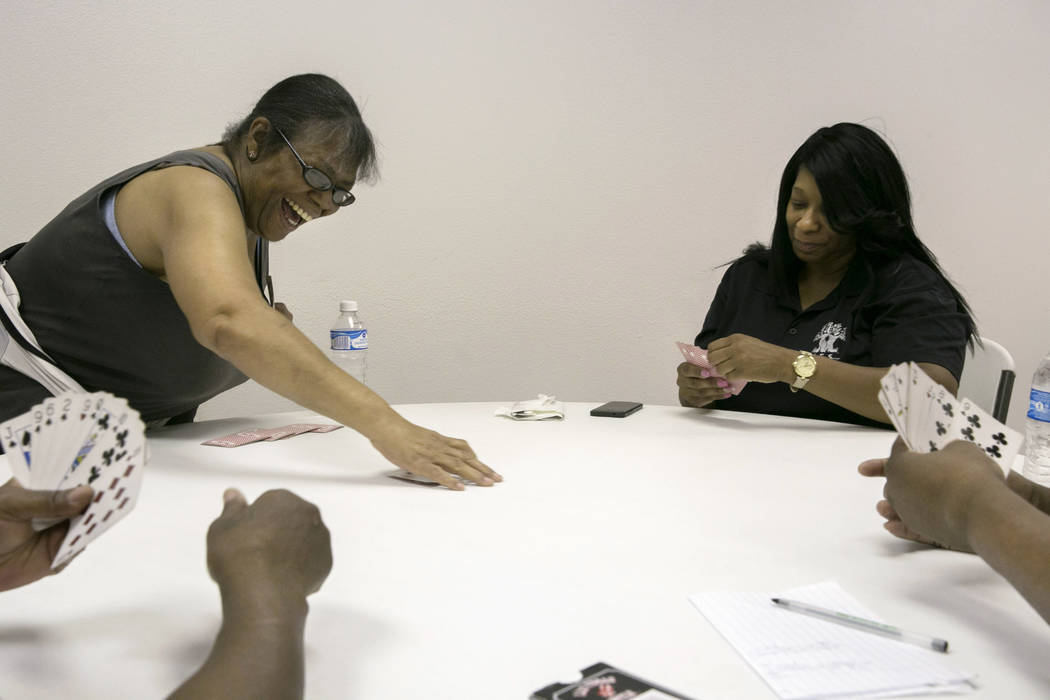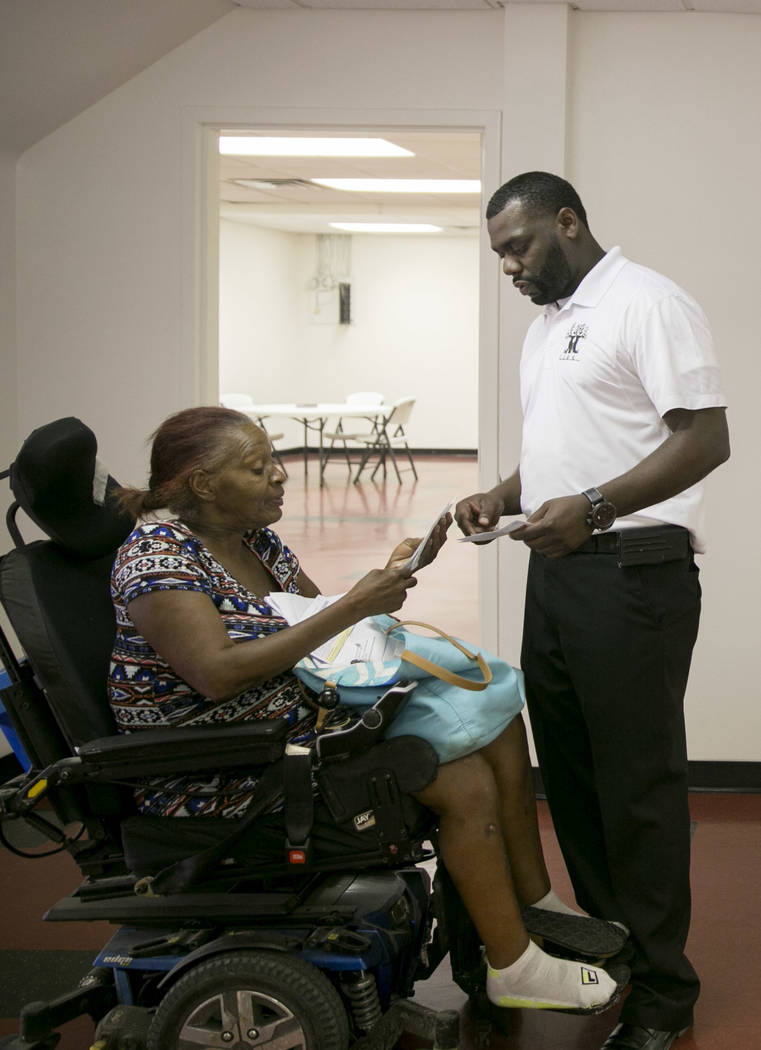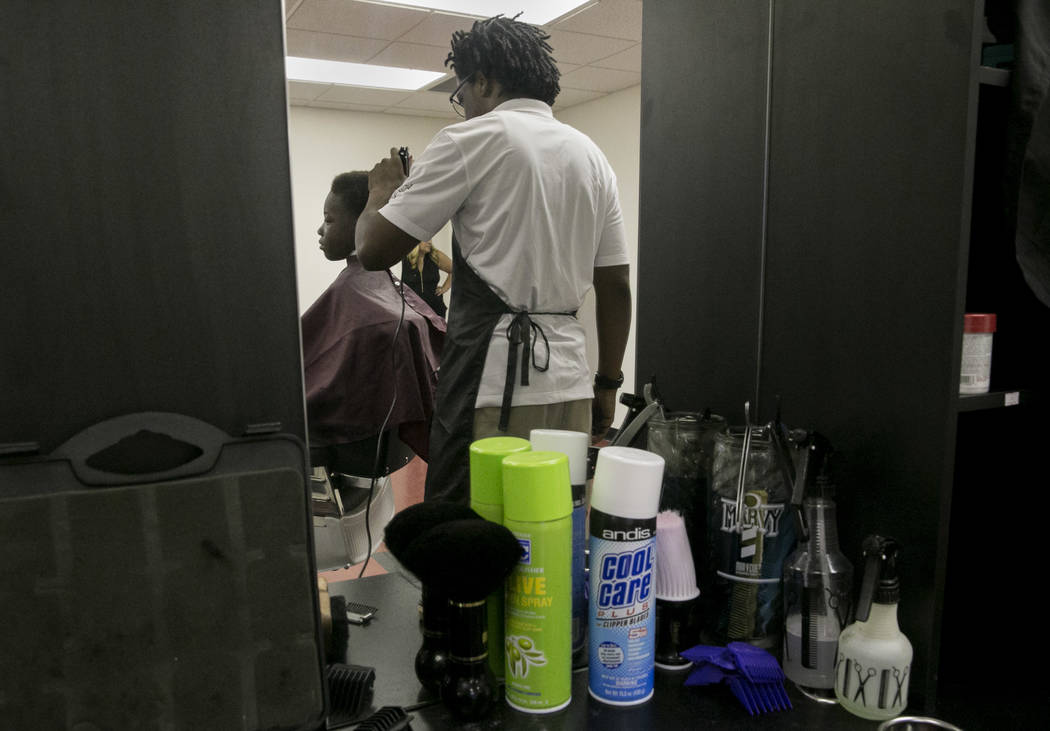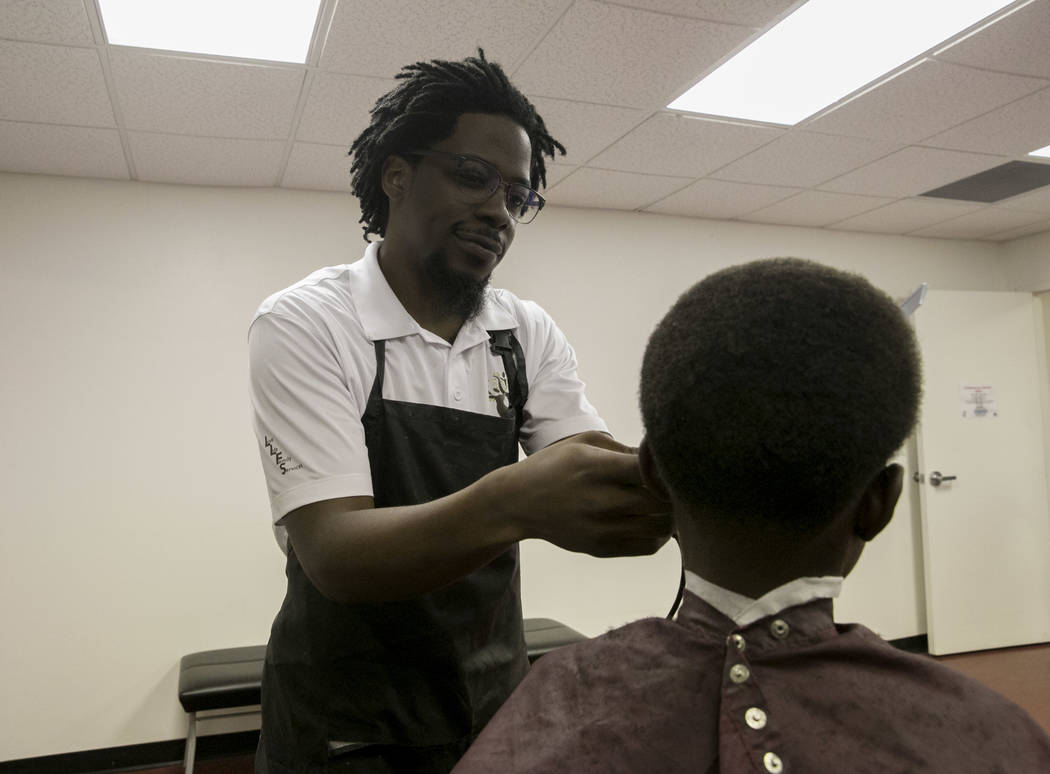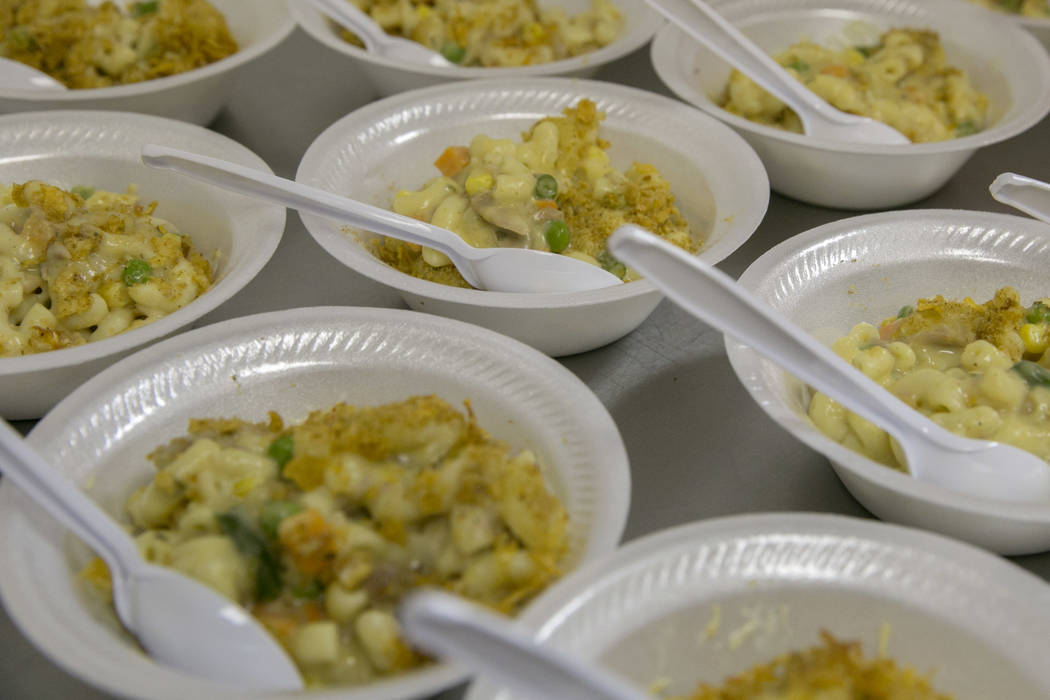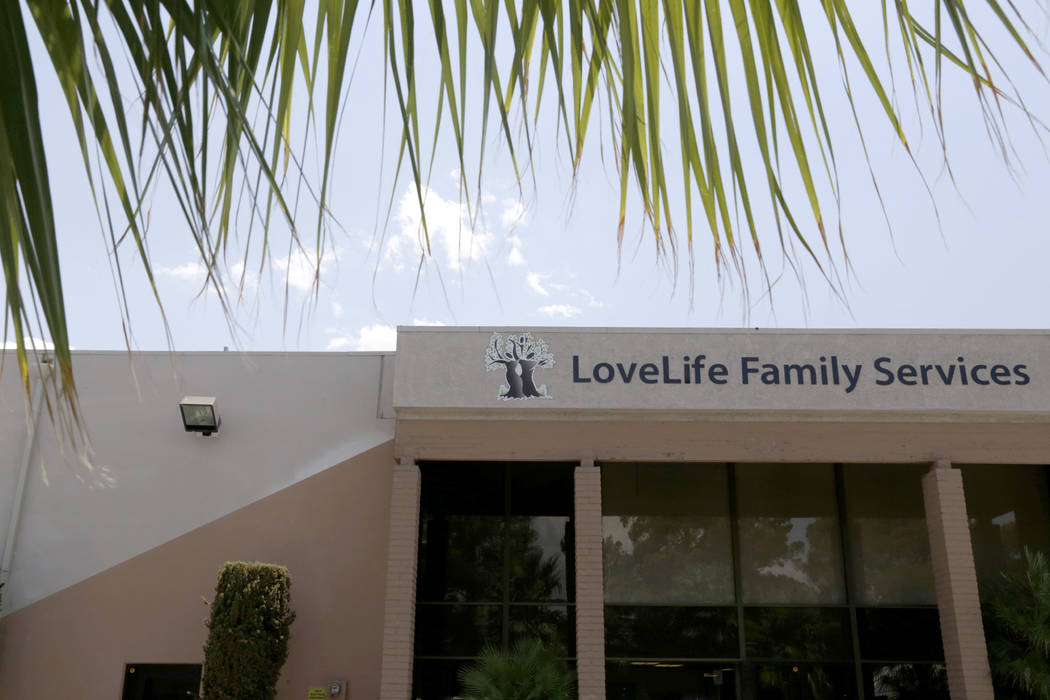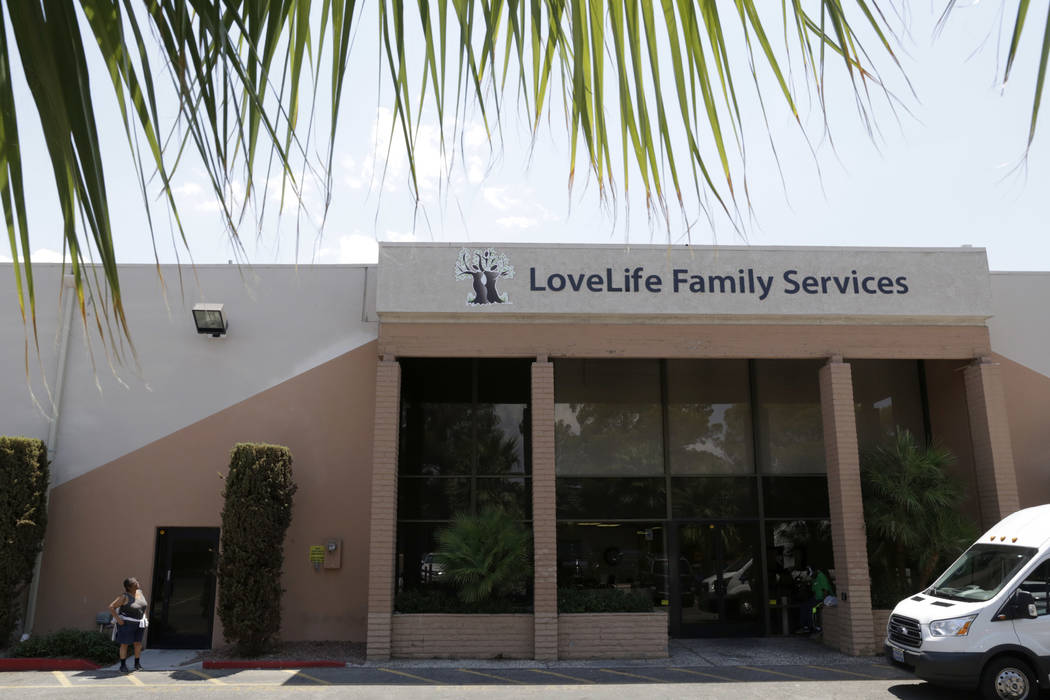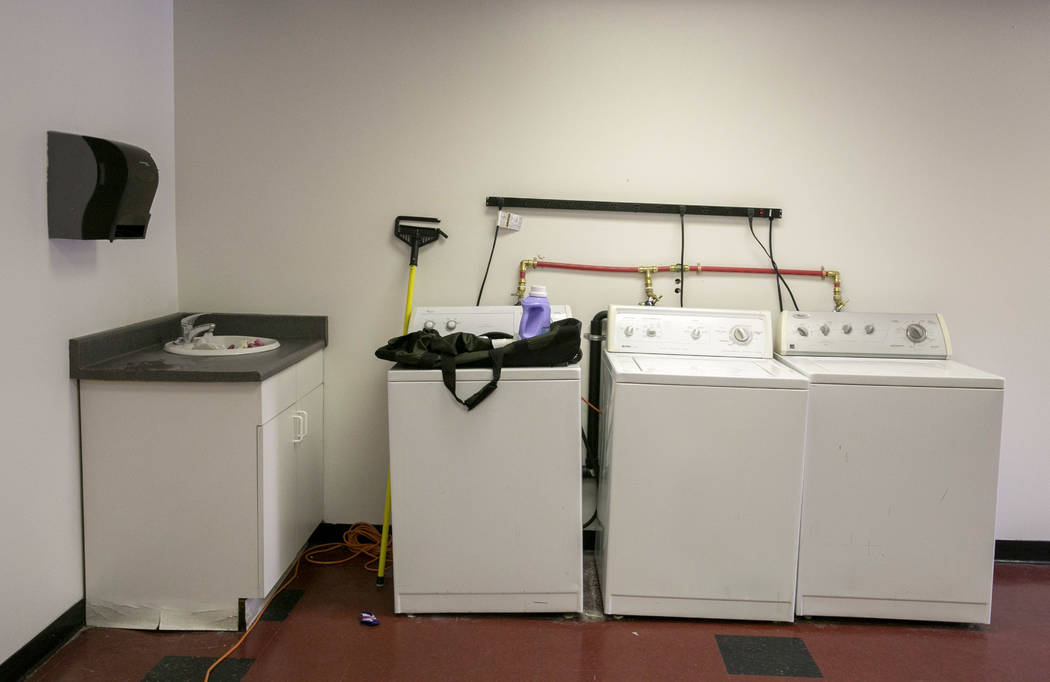 There's a counseling and rehabilitation center in southwest Las Vegas that has been building a name for itself as a place to go for comprehensive mental health and addiction rehabilitation in the valley.
LoveLife Family Services, founded in 2012 by Clevonne Funches, relocated to a previously vacant, 25,000-square-foot building in October. It has since added programs and resources for its clients that go beyond the scope of medical care.
Since the expansion, Funches has garnered accolades from Clark County commissioners and a special congressional commendation from U.S. Rep. Dina Titus. Boulder City Mayor Rodney Woodbury declared July 11 as "Clevonne Funches Day."
The new facility has an exercise and physical therapy room, a grooming and styling room, game rooms, a laundry room, a "quiet room" for reading, classrooms and an arts and crafts room.
LoveLife only accepts Medicaid, so the families Funches sees are often poor or homeless.
"How do I deal with a person who is homeless and has nowhere to stay?" Funches said. "How do I encourage them to get that together?"
The answer for Funches to make sure all of an individual issues are solved in-house. Along with seeing their doctor or therapist at LoveLife, clients can wash their clothes, grab a meal and even attend classes to earn their GED diploma. If they head upstairs, they can talk to an employee that will help them find an apartment.
No furniture? No problem. LoveLife has a warehouse full of furniture, including mattresses and beds, tables, chairs, lamps, dressers, coffee tables and entertainment centers. Clients that use LoveLife's relocation services also can have their apartments furnished for free.
"We're taking away a lot of the excuses and boundaries, because once they leave they would go right back into the same situation," Funches said.
Funches said he has now set his sights on getting LoveLife nonprofit status, so that LoveLife can easily receive donations.
"These things we do are added to support what we're trying to do," Funches said.
Since 2015, LoveLife has offered two meals a day for its clients, with another after-school meal for children.
"You know that you're supposed to work with a person and counsel them," Funches said. "How do I counsel a person who is hungry?"
Therapist Sona Harris, who joined the staff in January, said that Funches' method helps solve "roadblocks" that otherwise would prevent clients from coming in.
If a client said they had to go to the food bank, and that's why they missed therapy, Harris said, "Well they can come eat here twice a day. … It's a good feeling knowing that you're helping somebody with their day-to-day needs."
While Funches wants to help everyone, it's the children whom are his main focus, he said.
Approximately 25 percent of the homeless population in Southern Nevada are unaccompanied children and people under 24, according to the Nevada Homeless Alliance , a nonprofit homeless support organization.
In addition, there are more than 13,000 children in Southern Nevada who are in unstable housing situations, such as multiple families living in one residence or families staying weekly hotels, the organization said.
"The reason I want to deal with children is because that could be our next president," Funches said. "They can be something great. I'm not saying a lot of adults don't appreciate what we do, but we can make much more of an impact with the kids."
Last winter holiday, Funches took about 80 underprivileged kids shopping for clothes and shoes at Burlington Coat Factory.
Funches said there's much more to do before he's happy with the center.
His vision includes: expanded medical care within the building, an additional 70 employees (he has 65 right now), a larger food pantry, certification with more insurance providers and nonprofit status. On top of that, Funches wants to own the building outright, instead of renting; that would make it easier to do renovations to better fit the needs of his clients.
"There's so much more work we need to do and so much we haven't tapped into," Funches said.
Contact Madelyn Reese at mreese@viewnews.com or 702-383-0497. Follow @MadelynGReese on Twitter.
LoveLife Family Services
Where: 3315 Spring Mountain Road
Hours: 9 a.m.-5 p.m. Mondays-Fridays
Phone: 702-754-3484
Website: llfs.net
Social media: Facebook and Twitter
3315 West Spring Mountain Rd Las Vegas, Nevada 89102