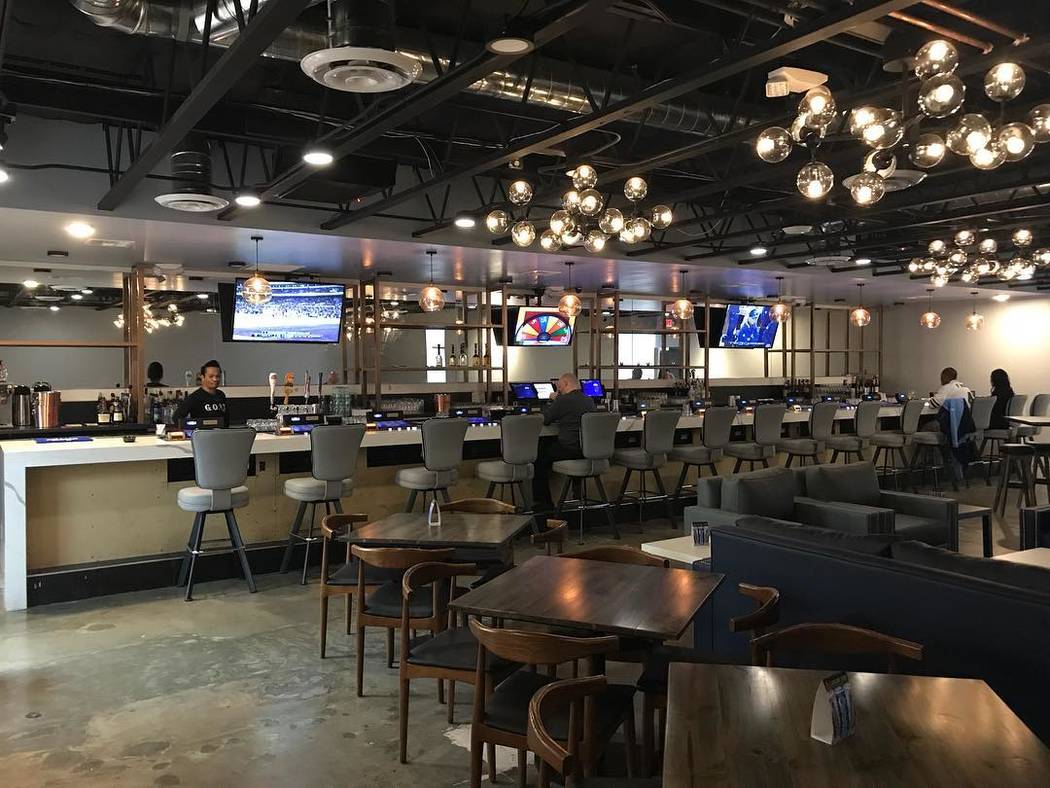 Patrick Hua says he picked his bar's name because he wants it to be the greatest of all time.
G.O.A.T. Sports Bar debuted in December on West Sahara Avenue. Hua described it as an "upscale sports bar" with "elevated bar food." This is the first restaurant for Hua, who has spent 12 years working as a VIP host for nightclubs on the Strip.
The restaurant is in the building that housed Shifty's Crows Nest, a dive bar that closed last year.
Happy hour is 3-6 p.m. and 3-6 a.m. every day: $4 draft beers, $5 well liquor, $5 on all menu items and $27 for a six-beer mix-and-match bucket.
Menu items are on small plates meant for sharing. Dishes include "KFC" Korean fried chicken wings with gochujang ($8), steak frites ($7), shrimp skewers ($8), fried bacon mac and cheese balls ($6) and pork belly bao buns ($8).
Hua said he's developing another menu for "health-food junkies" who get off work late and won't touch bar food. It will take after classic high-protein "meal prep" meals that have become popular, with high-protein, lean meats; large servings of vegetables and grains; and minimal fat.
The bar's interior is a stark contrast to the dark wood-paneled Shifty's. Hua did all of the design himself, selecting neutral greys and metallic colors for the paint and furnishing. Edison lightbulbs hang over the dining area and the bar and copper-painted shelves display liquor behind the bar.
Contact Madelyn Reese at mreese@viewnews.com or 702-383-0497. Follow @MadelynGReese on Twitter.
G.O.A.T. Sports Bar
Where: 3805 W. Sahara Ave.
Hours: 24/7
Phone: 702-489-3787
Social media: facebook.com/goatsportsbar
3805 W. Sahara Ave.