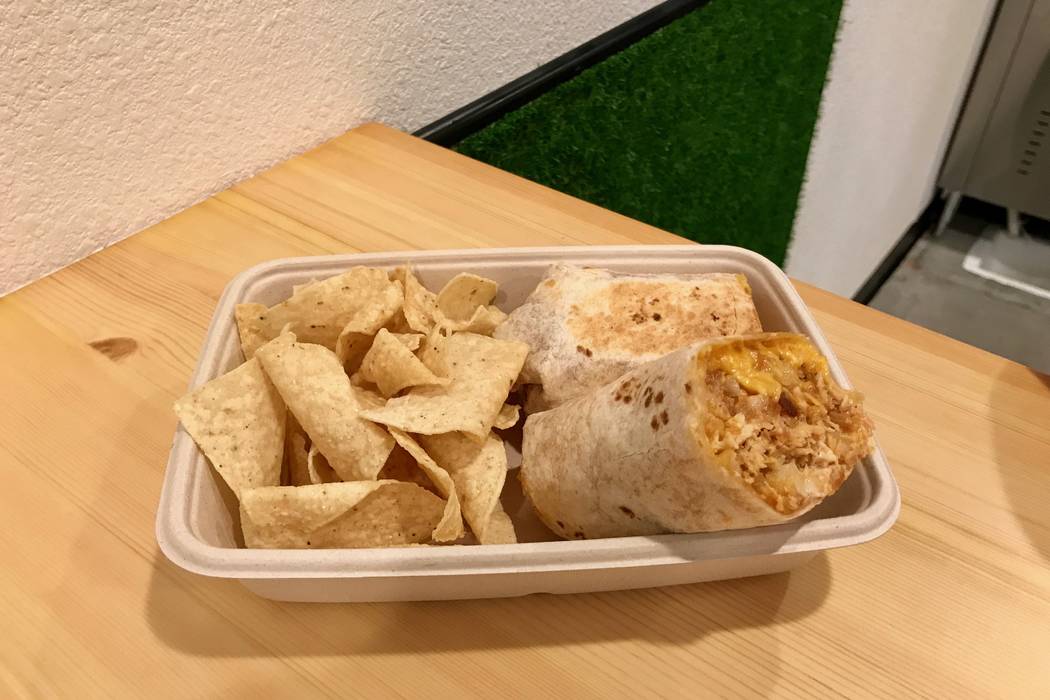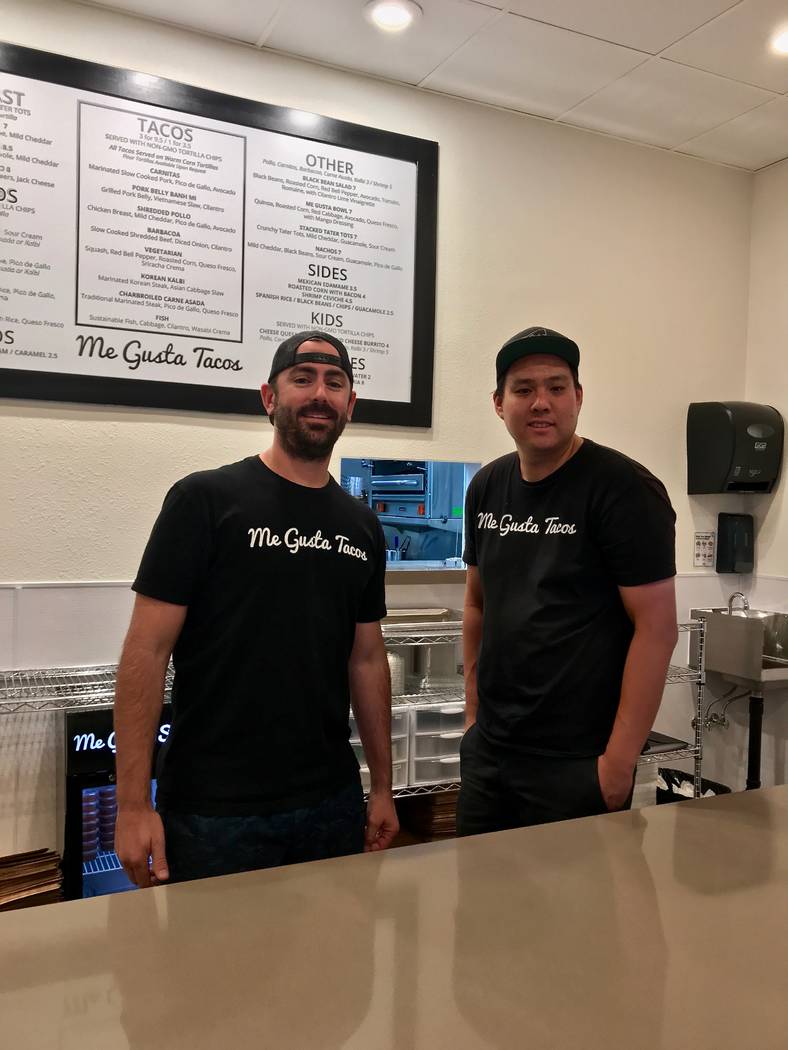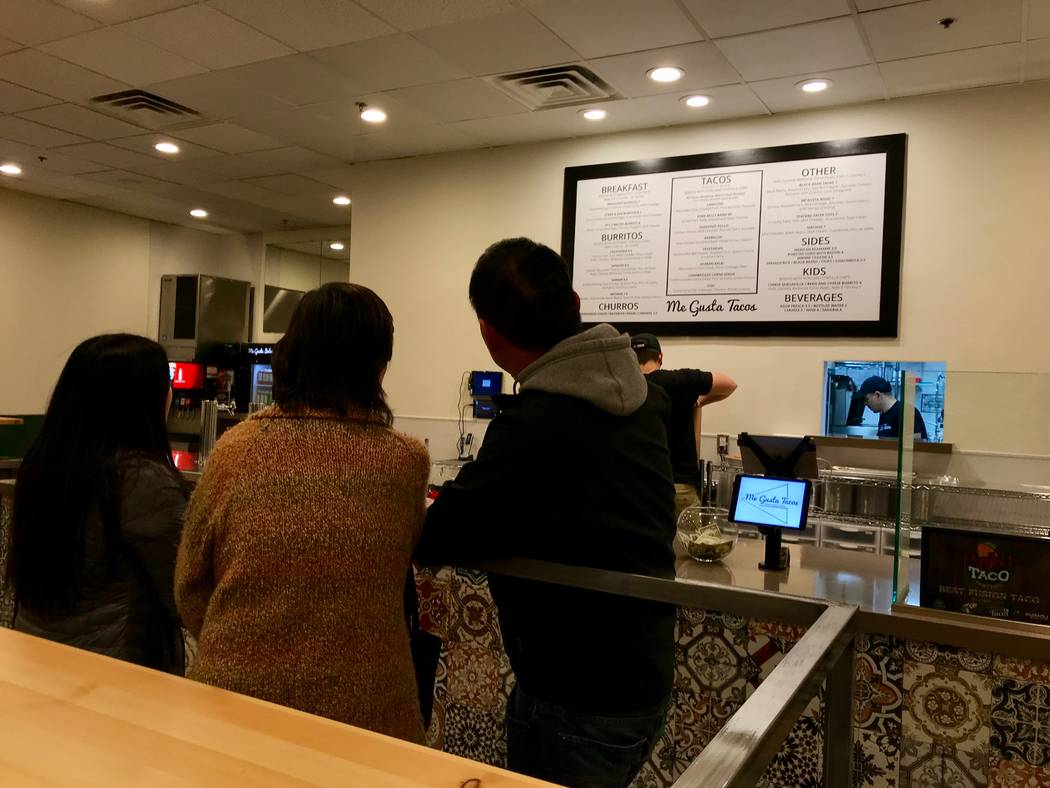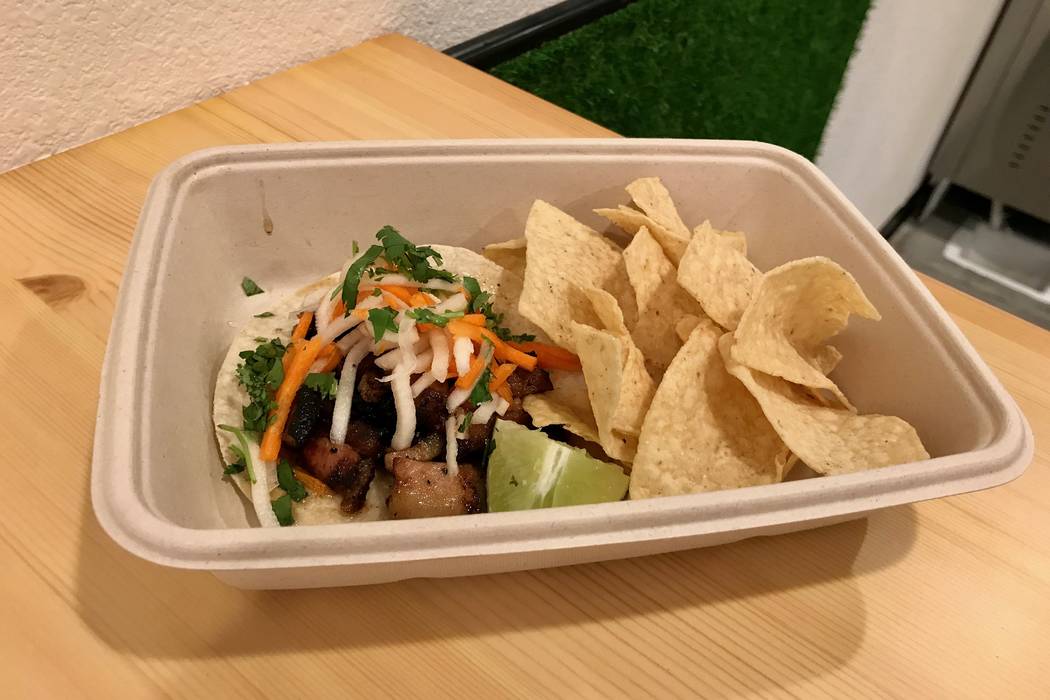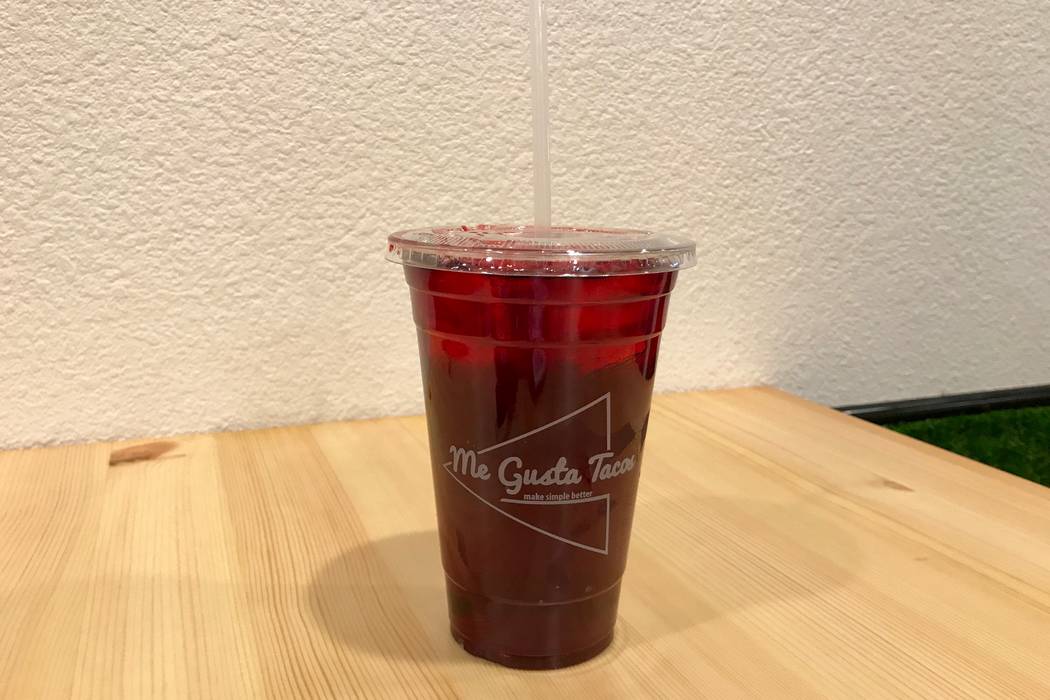 Henderson's Me Gusta Tacos has expanded to the southwest valley.
The fast-casual Mexican restaurant has been serving up burritos, tacos, salads and aguas frescas at The District at Green Valley Ranch since April 2016. Co-owners Chris Connors and Li Hsun Sun opened the doors at their second location on South Durango Driveon Nov. 17.
The two met working at Mandalay Bay, where Connors was a manager at miX and Sun was a cabana host. They became friends when Connors' wife, also a cabana host, noticed how much they had in common and introduced them.
The two eventually left the hotel and started their own businesses. Connors became the first franchisee of Rachel's Kitchen in 2009, and Sun opened Crepe Shack & Waffles in Henderson. They kept in touch, often swapping advice or useful contacts.
After five years, when Connors sold his business back to the franchise, the two talked about opening a business together. Sun sold his business about a year later, and the two began brainstorming ideas. They decided on Mexican food because they both enjoy it. They chose a fast-casual concept because "there's such a demand for it," Connors said.
While Sun is good with his hands and can fix a broken piece of equipment, Connors is good with people and marketing, Connors said. They balance each other out, he said.
They picked South Durango for their second location because of the proximity to the growing Mountain's Edge and Rhodes Ranch communities.
The new space is over twice the size of the first location, allowing the restaurant to do more catering, a big part of their business.
The restaurant serves several burritos, including the California burrito, which includes tater tots, cheddar cheese, sour cream and a choice of meat (chicken, carnitas, carne asada or kalbi) for $8.50. Breakfast burritos include a standard burrito with scrambled eggs, cilantro, green chili and cheddar ($7), a steak and egg burrito ($8.50) and a spicy bacon burrito ($8).
Taco selections include carnitas, pork belly banh mi, shredded chicken, barbacoa, vegetarian with squash and bell pepper, Korean kalbi, carne asada and fish. Tacos are $3.50 each or $9.50 for three.
Entrees include black bean salad ($7), the Me Gusta quinoa bowl ($7), nachos ($7) and tater tots with cheddar, guacamole and sour cream ($7). Customers can add chicken, barbacoa, carne asada or kalbi for $3 or extra shrimp for $5.
Sides include edamame ($3.50), roasted corn with bacon ($4), chips, shrimp ceviche ($4.50), black beans ($2.50), guacamole($2.50) and spanish rice ($2.50).
Aguas frescas include hibiscus, pineapple basil, cantaloupe and strawberry lemonade ($3.50). The restaurant soon will have Modelo ($5) on tap, as well as a red and a white wine ($6). Customers will be able to order sangria ($8) made with any of the agua fresca options.
Once alcohol is available, Connors said the restaurant will have happy hour.
Contact Madelyn Reese at mreese@viewnews.com or 702-383-0497. Follow @MadelynGReese on Twitter.
Me Gusta Tacos
Where: 7425 S. Durango Drive
Hours: 10:30 a.m.-9 p.m. daily
Phone: 702-333-1306
Website: megustatacos.com
Social media: Facebook (bit.ly/2hPh3nO), Twitter.com/MeGustaTacosLV, Instagram.com/MeGustaTacosLV
7425 S. Durango Dr., Las Vegas, NV, 89113