Rotisserie Chicken in Las Vegas inspired by Peru traditions
September 5, 2017 - 10:26 am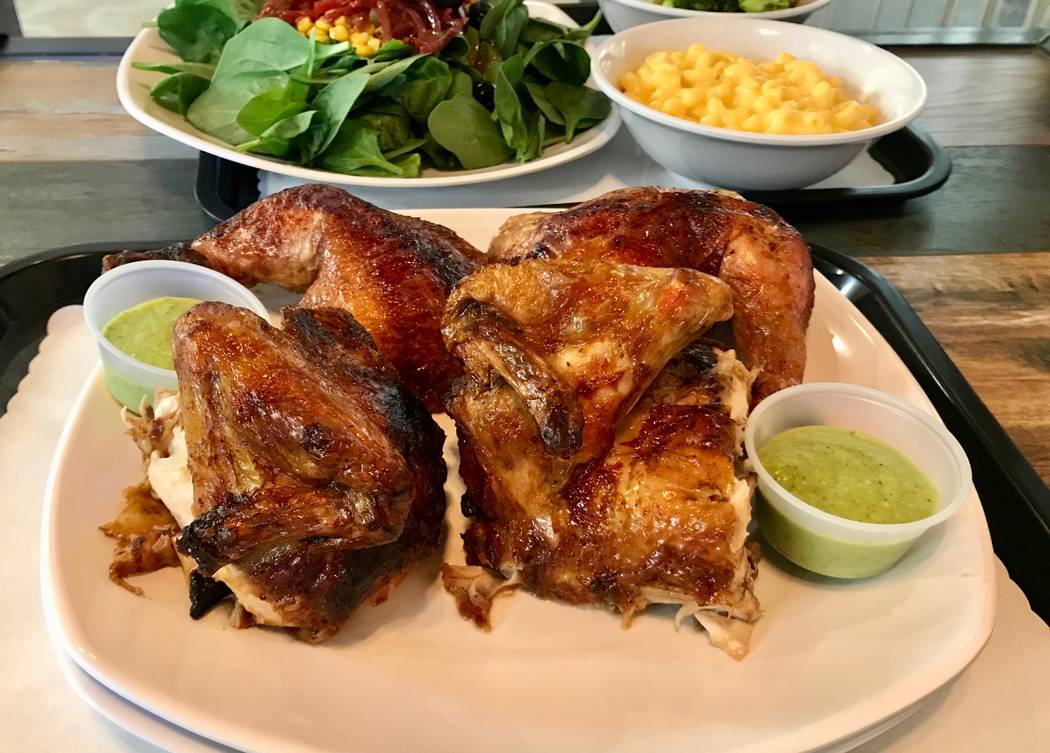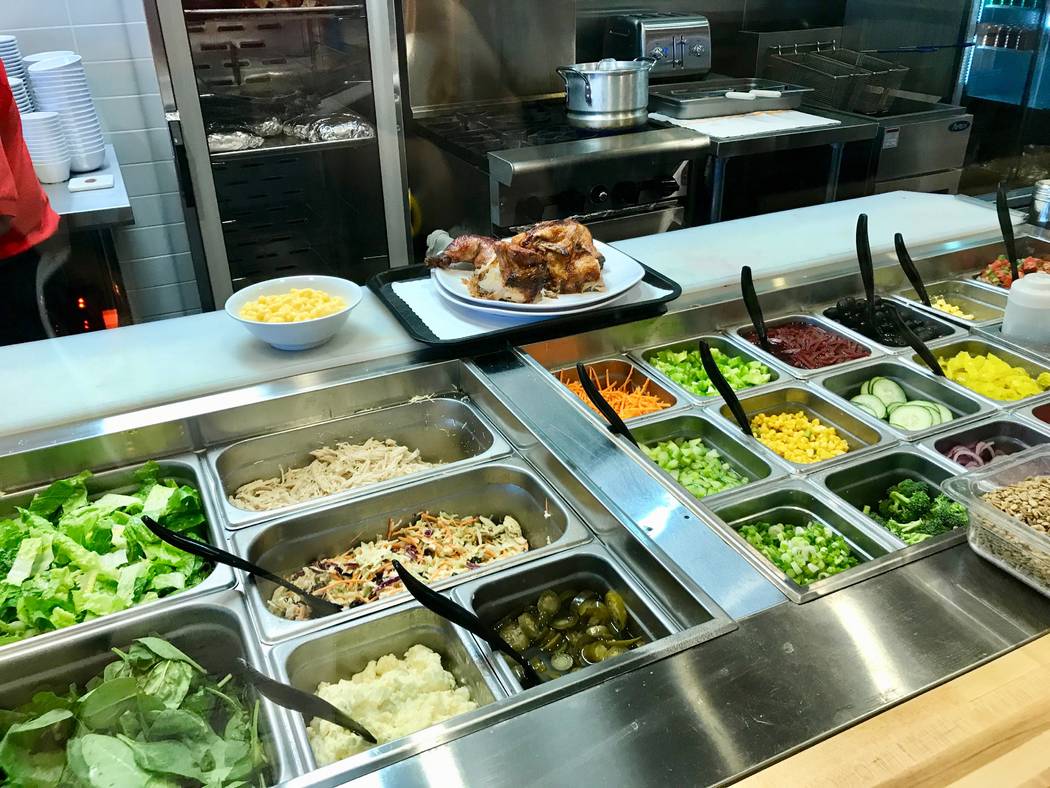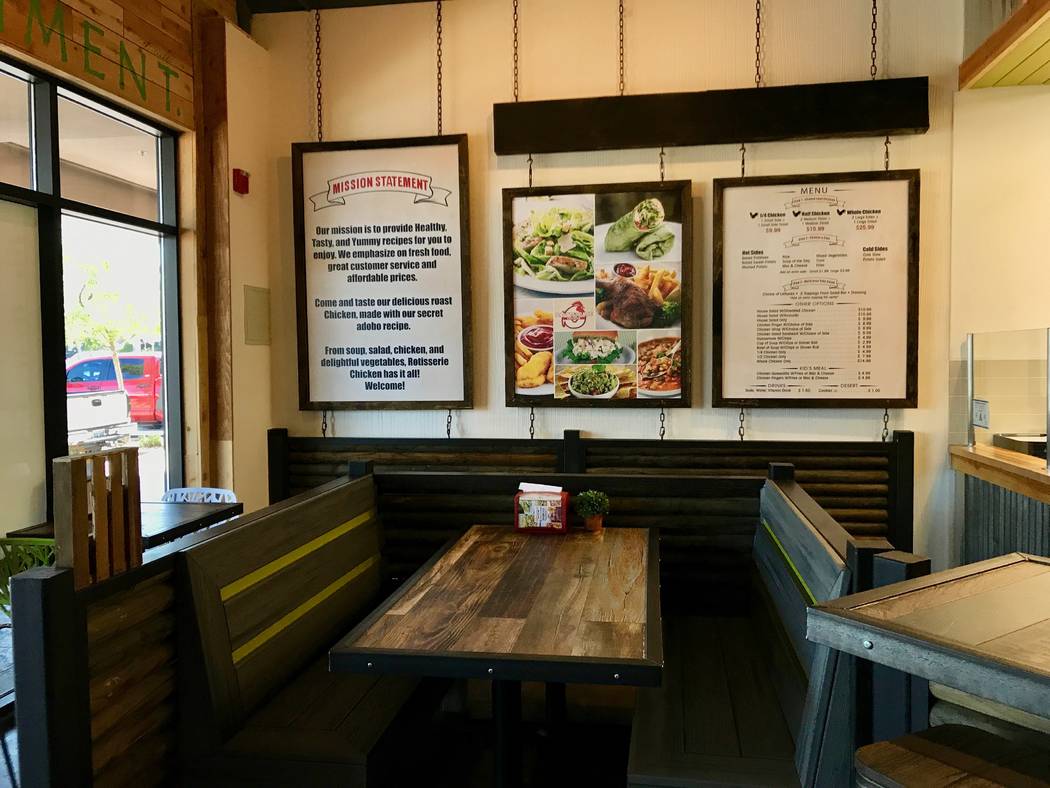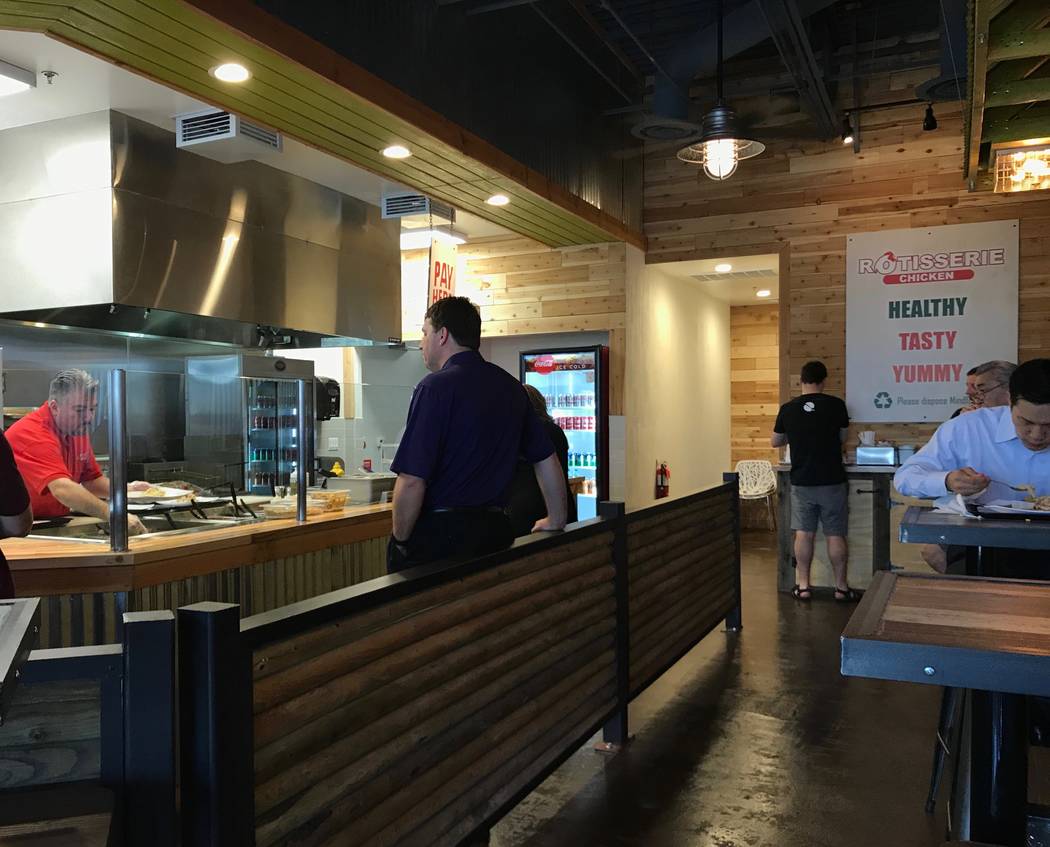 Southwest valley residents looking for an alternative to the trendy fried-chicken joints popping up around Las Vegas can try Rotisserie Chicken, which opened in April in the Rainbow Sunset Pavilion at South Rainbow Boulevard and West Sunset Road.
The fast-casual restaurant took over the former home of the short-lived Soulfish Poké, next to The Cracked Egg and Archi's Thai Bistro.
Customers order in three steps. The most important question is first: How much chicken do you want?
One-quarter of a chicken with a small side and salad costs $10; a half-chicken with two medium sides and a salad is $16; or a whole chicken with two large sides and a salad is $26.
Sides include baked potatoes, mashed potatoes, rice, soup, macaroni and cheese, mixed vegetables, corn, fries, cole slaw and potato salad.
Co-owners Armando Contreras and Helmer Milla met through family; Milla used to work with Contreras's cousin at a Los Angeles library.
Contreras has been in the restaurant industry for over 16 years , while Milla owns a tax firm. The two came up with the idea for Rotisserie Chicken about a year and a half ago, Milla said.
They chose the location because several businesses have corporate headquarters nearby. Those corporate employees have helped the lunchtime rush, Milla said. Items such as the chicken wrap ($8.99) and chicken salad ($10.99) sell well during that time, he said.
So why rotisserie instead of fried? Not only is it healthier, Milla said, but in his home country of Peru, rotisserie chicken is king and is often served with a spicy and tangy green sauce. Diners at Rotisserie Chicken also have the option of green sauce.
Business has been good so far, Milla said. He and Contreras don't plan on changing the menu much, save for adding a veggie wrap in the next few months. If all goes well, they'd like to open another location within a year and a half.
Contact Madelyn Reese at mreese@viewnews.com or 702-383-0497. Follow @MadelynGReese on Twitter.
Rotisserie Chicken
Address: 6375 S. Rainbow Blvd., No. 101
Hours: 11 a.m-7 p.m. Mondays-Saturdays, closed Sundays
Contact: 702-998-1412 or rotisserielv.com
Social media: facebook.com/rotisseriechickenlv, instagram.com/rotisseriechickenlv