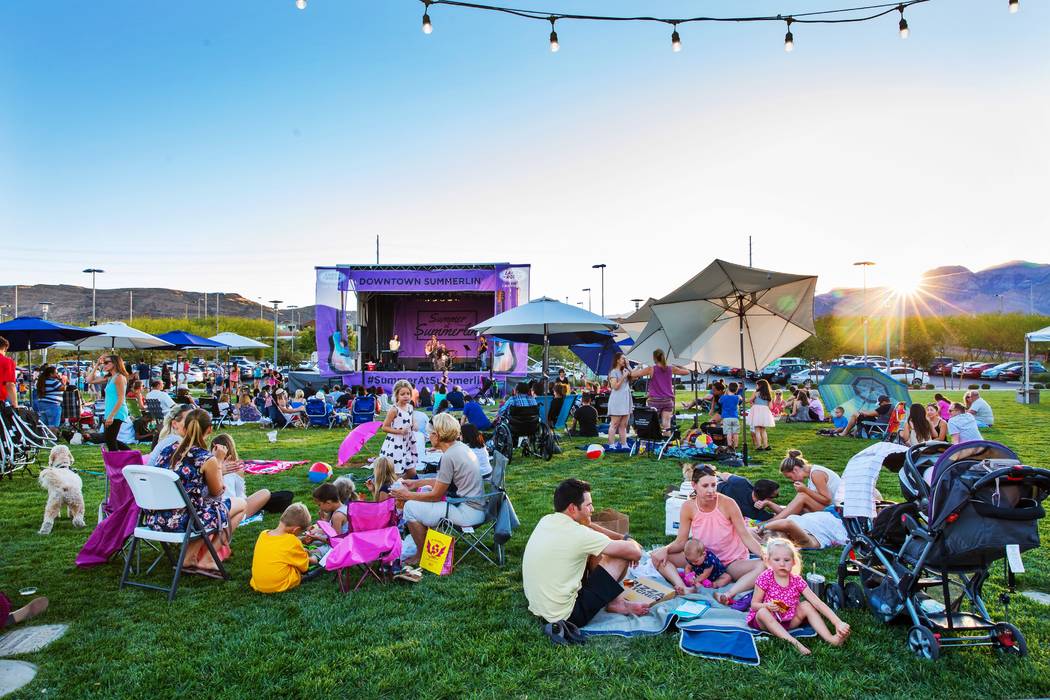 If the idea of tasting at least 15 wines at a family-friendly festival appeals to you, then the proceeds going to charity will make it even sweeter.
The wine walk to benefit New Vista, a nonprofit that helps people with disabilities, is set for 7-10 p.m. March 31 at Downtown Summerlin. And if you don't like wine, craft beer and cocktails will be available.
Tickets are $30 online or $35 at the door. Each dollar spent goes to the Las Vegas nonprofit.
New Vista provides assisted-living help for its members, including 24-hour and intensive care. More independent options involve skill-building and confidence-building for social situations, personal banking and safety.
The organization also offers a health-and-wellness initiative and a volunteer garden for members.
New Vista has organized wine walks in the valley for 14 years. The organization is so well-known for its wine walks that some patrons don't realize the event is for charity, said Vivian Wright, New Vista's director of development.
The organization held its first charity wine walk at Downtown Summerlin last year. The organization held a similar charitable beer festival at the mall recently.
The Saturday event is based at the mall's "dining arroyo," near Shake Shack and the mall's large water feature. It is open to all ages. Pets are welcome.
The wine walk will include a photo booth and carnival games, with prizes of wine and beer.
"The idea is to get people out and about, mingling and talking and certainly shopping and dining," Wright said.
Contact Rachel Crosby at rcrosby@reviewjournal.com or 702-477-8301. Follow @rachelacrosby on Twitter.