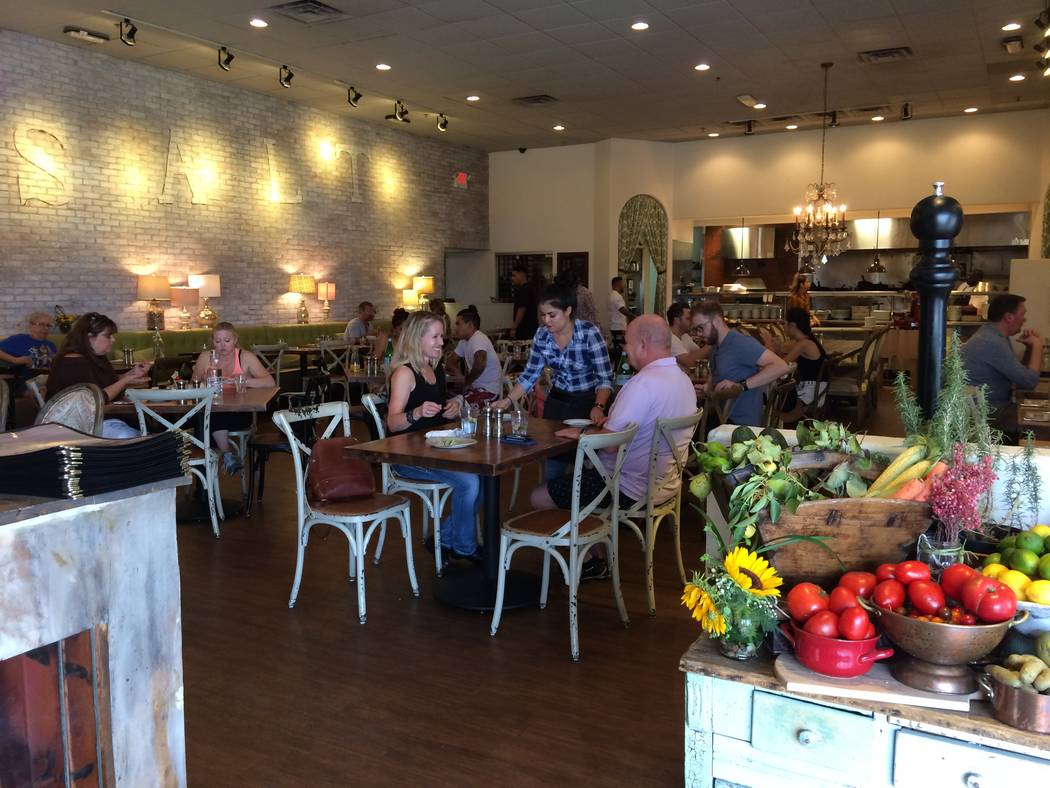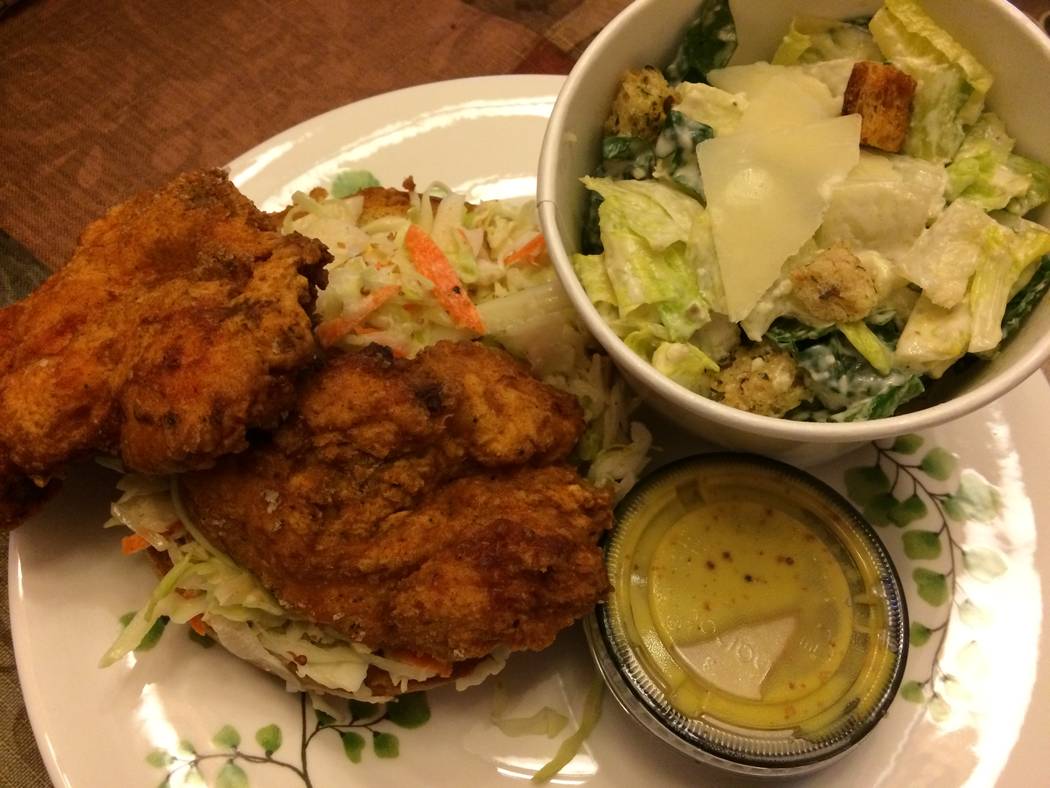 General manager Jed Wack says restaurant Honey Salt is one of those "everything-from-the-earth kind of concepts. It's everything farm-to-table, down home and comfortable. It's a reflection of our owners (Kim Canteenwalla and Elizabeth Blau )."
Honey Salt's dining room has more than 4,000 square feet, seats 220 and has an overhead sound system playing classics of the 1980s.
Items on the lunch menu included grilled cheese, a Biloxi buttermilk fried chicken sandwich, the backyard favorite burger, a turkey meatball flatbed and Margherita pizza. Dinner, starting at $19, includes shrimp scampi, pan-seared cobia, pan-roasted branzino, grilled Scottish salmon, caramelized sea scallops, chicken curry and free-range chicken breast.
Contact Jan Hogan at jhogan@reviewjournal.com or 702-387-2949.
Honey Salt
Where: 1031 S. Rampart Blvd.
Hours: 11:30 a.m.-11 p.m. Fridays and Saturdays; 10:30 a.m.-9 p.m. Sundays; 11:30 a.m.-9 p.m. Mondays; 11:30 a.m.-10 p.m. Tuesdays-Thursdays.
Information: honeysalt.com or 702-445-6100
Social media: facebook.com/HoneySaltLV
1031 S. Rampart Blvd.