Las Vegas teen launches cosmetics line after fighting cancer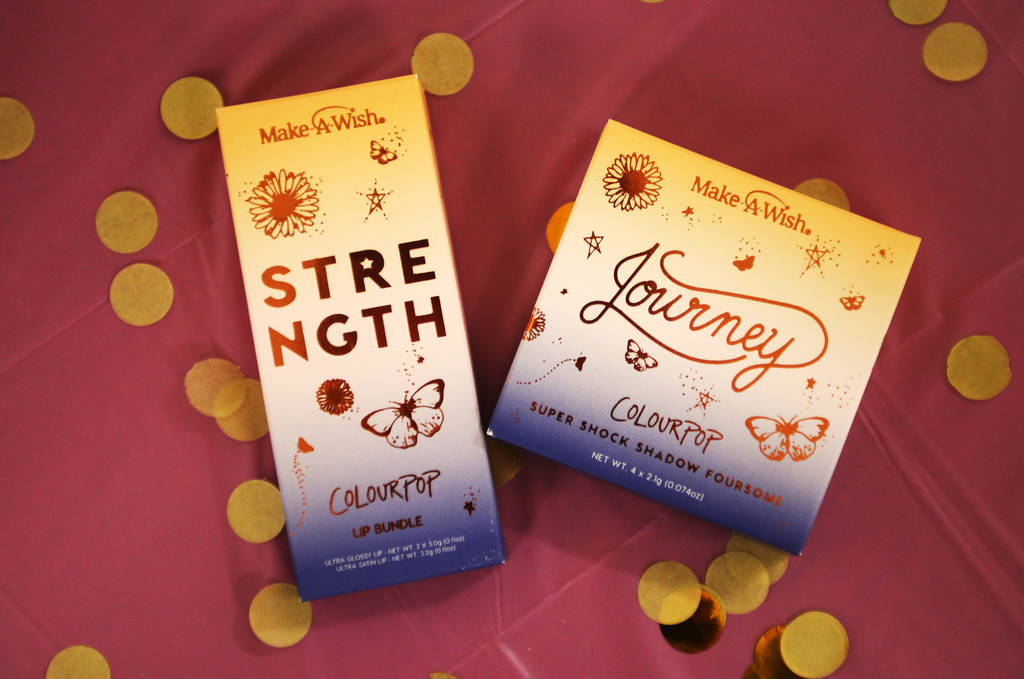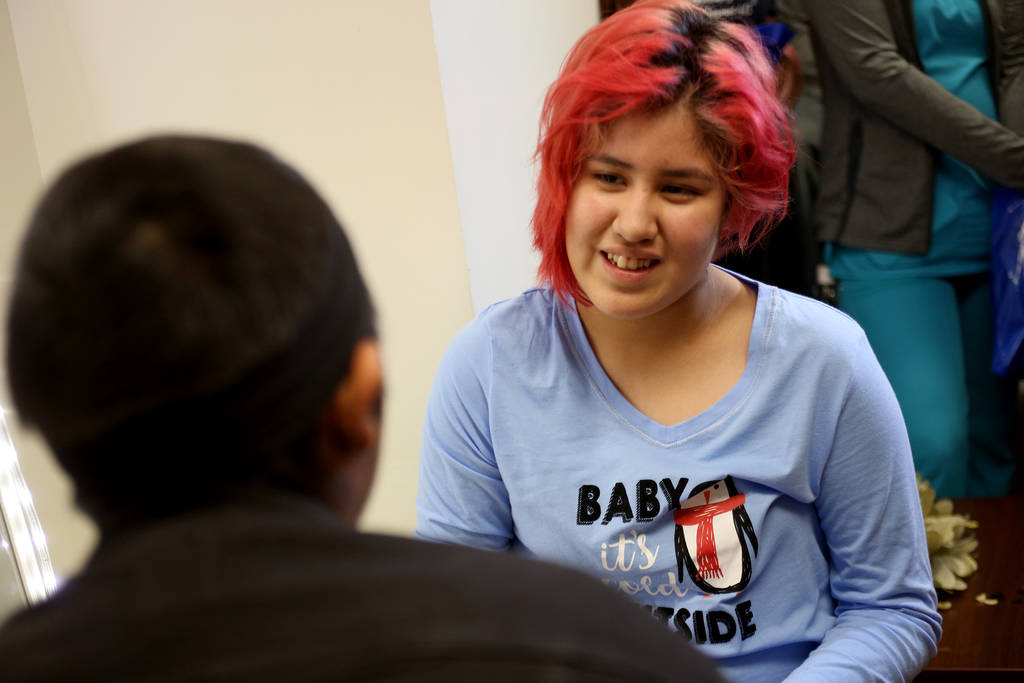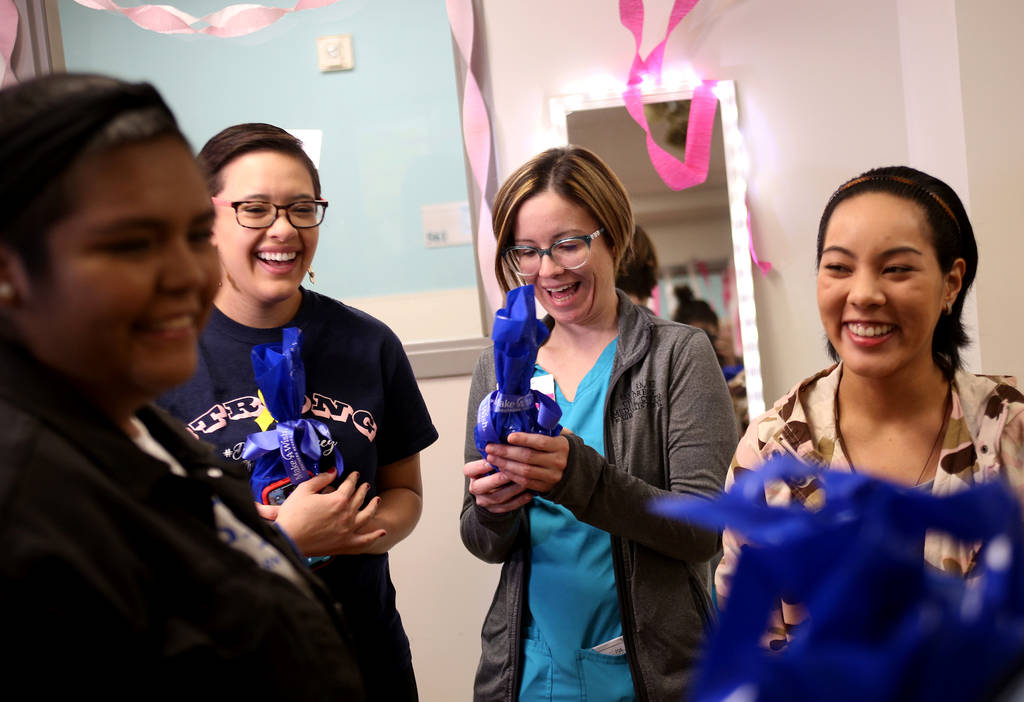 Children and staff members filled the halls of the Summerlin Hospital Medical Center children's ward, celebrating a former patient's makeup collection launch.
"They asked me what my wish was in December of 2017," Delilah Juarez, 17, said of Make-A-Wish Southern Nevada and Los Angeles-based ColourPop Cosmetics, which funded the launch. "Now we're here. I got to choose the colors for the eyeshadow and lip gloss and name them. Each of the names represents something I went through while I was sick. One of them is 'OK'; I just kept telling myself, 'It's going to be OK.'"
Nurses and patients gathered Oct. 15 in a break room to get makeovers from Juarez, who lives in the southeast Las Vegas Valley, and receive complimentary bags of her products. The line, Delilah x ColourPop, is available on ColourPop's website, and 20 percent of sale proceeds through Jan. 11 go to Make-A-Wish. The organization's mission is to create life-changing wishes for children with critical illnesses.
"I've worked with Delilah since she was diagnosed," said Bre Tawatao, 22, a nurse at Summerlin Hospital. "Being there with her and seeing her today walk out healthy is absolutely incredible. These are the stories that keep you going. Being able to see her fulfill this dream is amazing."
Juarez was 15 when she was diagnosed with osteosarcoma, a bone cancer that begins in the cells of the bones, starting in areas where the bone grows quickly. Juarez would wake up sore, with swelling and hardness in her upper left arm.
"It all happened so fast," Juarez said. "It was a real fast week. I had to get my surgery done; I had to get chemo. It was terrible. We didn't have the time to pause. We had to get everything done."
Makeup helped her cope, she said. She'd long dreamed of having her own line.
"Going through this journey, it's just helped me to feel more like myself," she said. "Even when my hair came out, I still found myself with makeup on."
Adelina Juarez, Delilah's mother, said she feels honored that her daughter's wish was granted.
"She's so selfless," she said. "Her father and I are so proud. There's no greater accomplishment. She got through her cancer. Nothing compares to that."
"You never think it will be you," Adelina Juarez added, "let alone your child. But looking at my daughter, and looking at our family, I knew we were going to be OK. What helped reassure us was our faith. We didn't have time to dwell on it. We just did what we had to do."
Contact Mia Sims at msims@reviewjournal.com. Follow @miasims___ on Twitter.