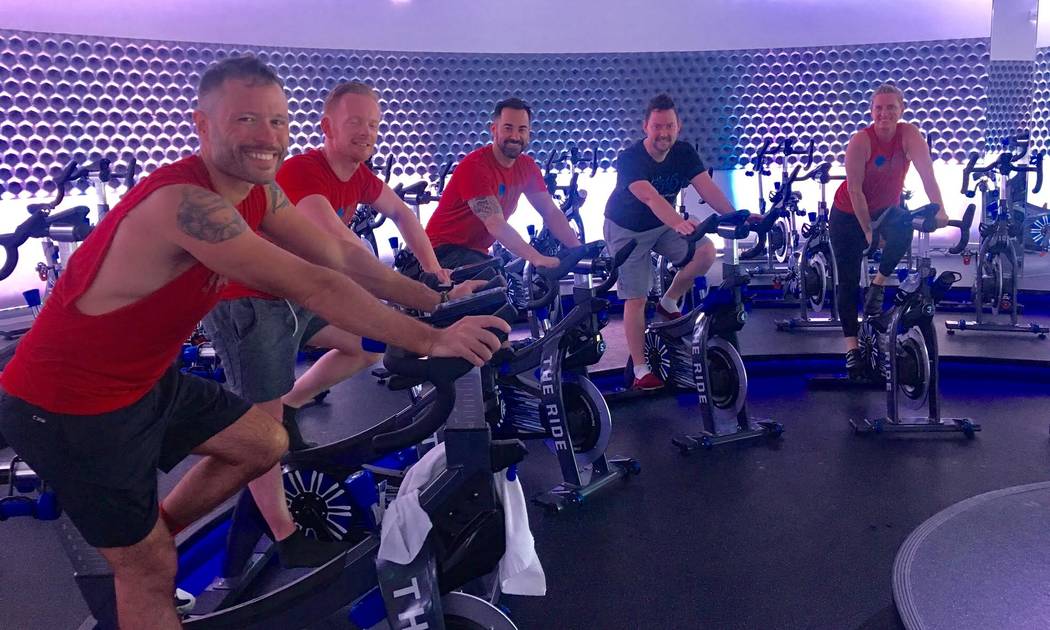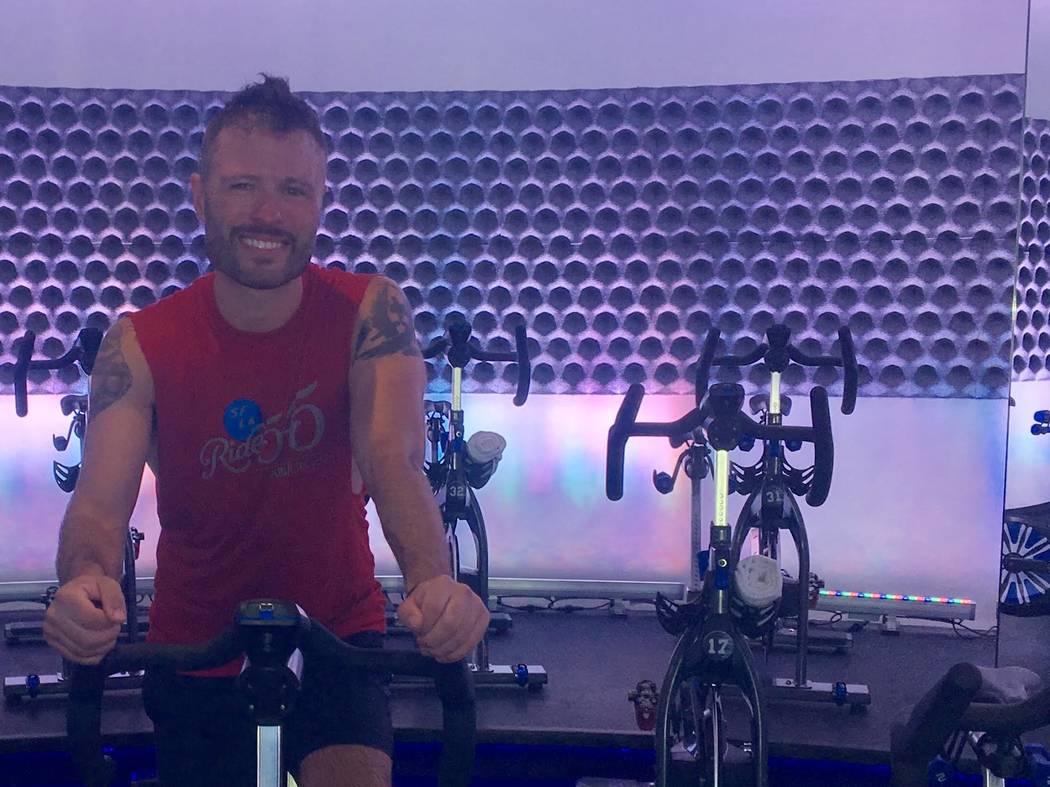 Nine desk jockeys from Las Vegas-area Bank of America branches have traded in their business suits for biking togs to raise funds and awareness for AIDS. They were set to be in the midst of a weeklong, 545-mile bike ride from San Francisco to Los Angeles called the AIDS/LifeCycle ride that began June 4 and ends June 10.
"It can be really challenging," said Greg Duffield, senior vice president for Bank of America and a four-year veteran of the challenge. "Some days will see more hills and climbing but also, doing that many miles back to back, we find day three is the grumpiest day."
Duffield said he'd ridden alongside people with health issues, some who'd beaten cancer, a man who was nearly blind, and some who were HIV-positive and doing their best to stay healthy.
"Sometimes you just want to quit, but I used them as inspiration," he said of the ride, which covers about 75 miles a day. "You think, 'If they can do this, so can I.'"
This is the fourth year Team Bank of America has participated in the AIDS/LifeCycle event. The first year, it raised more than $236,000; the second, more than $320,000; and in 2016, more than $265,000. The group said this year should push its four-year total past $1 million.
Team Bank of America includes nine people from Las Vegas: Greg Duffield, Raymond Wilmer, Apolinar Rivera, Stephanie Rosol, George McGoldrick, Peyton Powers, Nikki Ferraro, Felipe Crooks, Eric Debord and Loren Watkins. They have been joined by family members and friends, with the team totaling about 40 members. About 3,000 people worldwide participate, Duffield said.
New to Team Bank of America this year is McGoldrick, who moved to Summerlin in 2016 and manages at a retail store on the Strip. In 1987, George's older brother Billy killed himself; that was back when the specter of AIDS was making headlines.
"There was so much misinformation that he assumed that he had it," McGoldrick said of his brother, who was gay. "Seeing his friends die, and dying in such a horrible way, he didn't want AIDS to take him. So he took his own life before it could. He thought of himself as one of the damned."
Billy was 25 and a waiter at the swanky Four Seasons in New York City, waiting on celebrities such as Barbra Streisand. He was known for being super-funny, lip-syncing with a hairbrush to the "Dreamgirls" soundtrack and living life to the fullest.
"His life has propelled me to live my best life," McGoldrick said.
McGoldrick, 42, has run three marathons in honor of his brother. This is his first year entering the AIDS/LifeCycle event. It might not be his last.
"With a marathon, you wear whatever and show up in your running shoes," he said. "These guys, when I first met them, they were in these superhero outfits."
They told him the Schwinn bicycle that he'd used while living in Chicago wouldn't cut it. He went out and got a new bicycle. That's not the only expense team members incur. With hotel rooms, food and flights, the cost for each person to participate easily surpasses $1,000.
Bankers are used to securing loans, putting financial packages together, making big deals. However, "it's definitely different, asking people to donate," Duffield said. "I think you have to have a compelling reason. So sharing the story about what the (event is) and the work they support has been important."
Team Bank of America also raised money with spin classes and a bingo night at a restaurant. But not all the rewards are counted in dollars.
"It's an opportunity to know myself better, to learn and test my boundaries," said Duffield.
Interested readers can donate at tofighthiv.org. Visit aidslifecycle.org.
Contact Jan Hogan at jhogan@reviewjournal.com or 702-387-2949.
HIV by the numbers
More than 1.2 million people in the U.S. live with HIV.
Roughly 1 in 8 is not aware he or she is infected with the virus.
In the U.S., African-Americans account for 40 percent of those who are HIV-positive.
Worldwide, more than 37 million people are HIV-positive.
Roughly 35 million people have died of AIDS-related causes.
Source: Centers for Disease Control and Prevention