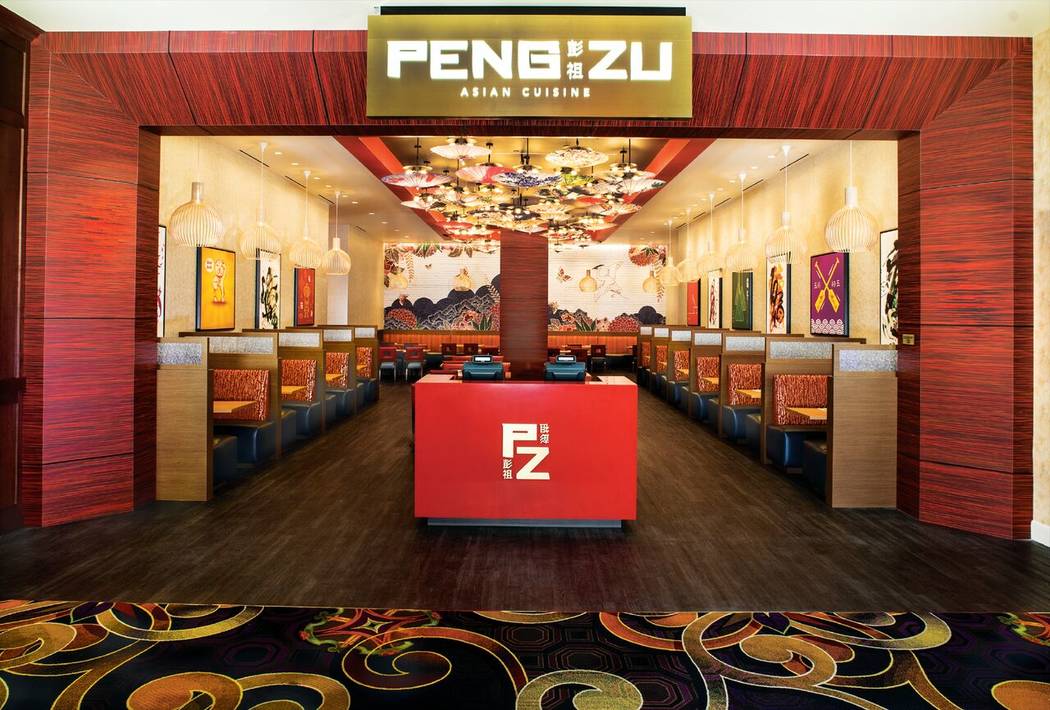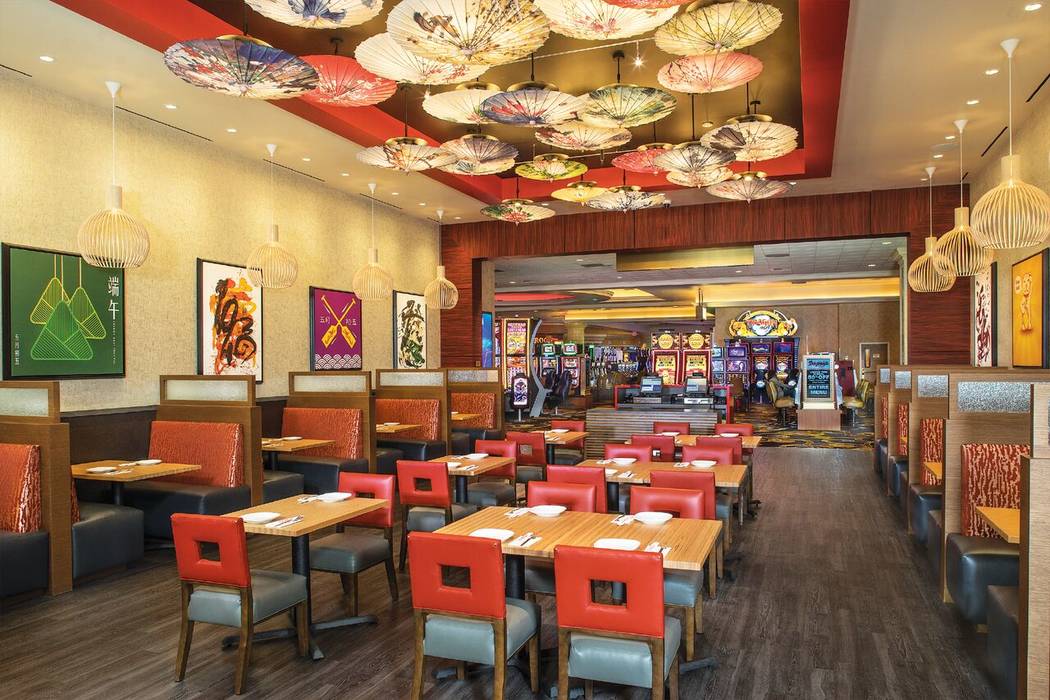 The legend of Peng Zu — a figure who some claim lived more than 800 years — inspires Suncoast's new 1,950-square-foot Peng Zu Asian Cuisine. The restaurant combines herbs and spices that promote long life and good health.
"When we were looking at this space, I really wanted something that was authentic to the cuisine, to provide the flavor profiles you'd find in a Chinese restaurant," said Mark LaVoie, vice president of food and beverage for Boyd. "I didn't want it to be Americanized or altered."
Menu items include lettuce wraps, coconut shrimp, potstickers, eggrolls, chicken wings, Vietnamese beef pho, wor wonton, oxtail and miso.
Also on the menu are wok specialties such as orange peel beef, honey-glazed shrimp, Hong Kong chow mein, Cantonese lo mein, BBQ pork noodles and pad Thai.
Contact Jan Hogan at jhogan@reviewjournal.com or 702-387-2949.
Peng Zu Asian Cuisine
Where: 9090 Alta Drive, inside Suncoast
Hours: 4-9 p.m. Sundays-Thursdays; 4-11 p.m. Fridays and Saturdays