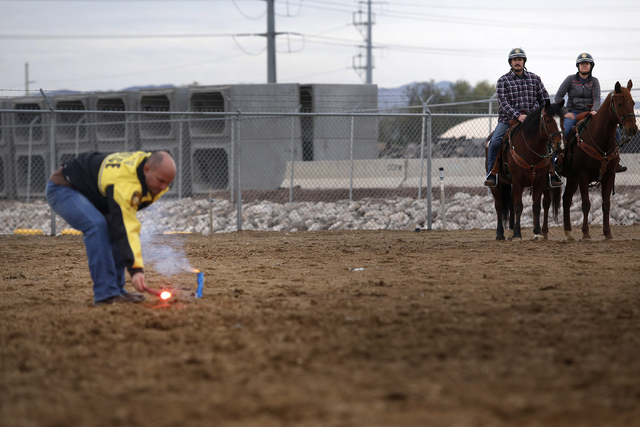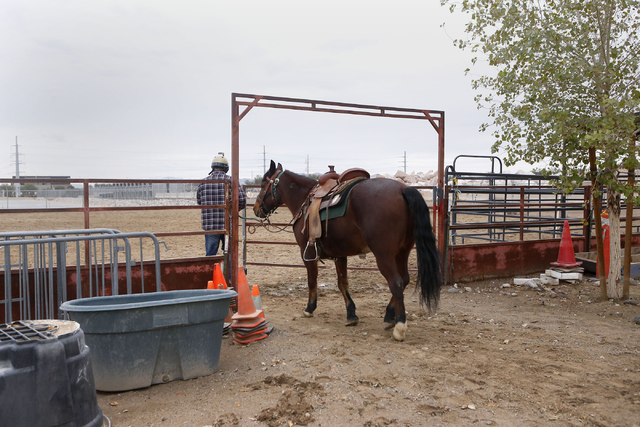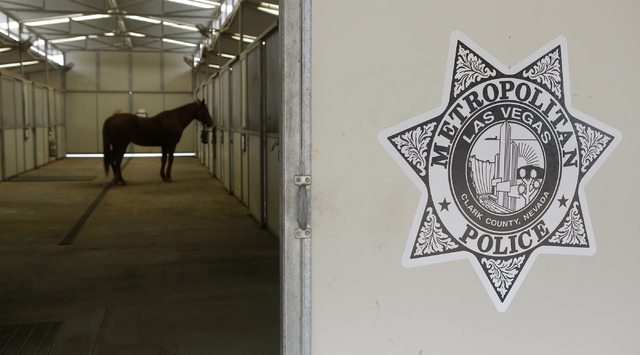 New Year's Eve security for Las Vegas police is an all-hooves-on-deck situation.
In addition to the hundreds of officers working to protect the entire Las Vegas Valley on Saturday night, a half-dozen cops on horseback will patrol the Strip.
While the mounted units are often tasked throughout the year with community events — school fairs and such — the half-ton equines offer mounted officers a tactical advantage when it comes to crowd control.
The horses' height gives officers a good vantage point from which to see what's going on within a sea of New Year's Eve revelers. And people generally move out of the way of the horses, allowing mounted units to cut through crowds as needed.
Six mounted officers will hit the Strip on Saturday, complete with red-and-blue LED "tail lights" — they literally hang on the horse's tail — and face masks to guard them from alcohol-induced shenanigans (drunks often throw things at th.
One horse won't be present to say good riddance to 2016, however. Gryff, a beautiful black Friesian, had his New Year's Eve training interrupted by serious illness. He spent weeks in critical care, and the mounted unit is still raising funds to cover thousands of dollars in veterinary costs.
Find out more about the mounted unit online at www.facebook.com/lasvegasmountedpolice.
Contact Wesley Juhl at wjuhl@reviewjournal.com and 702-383-0391. Follow @WesJuhl on Twitter.