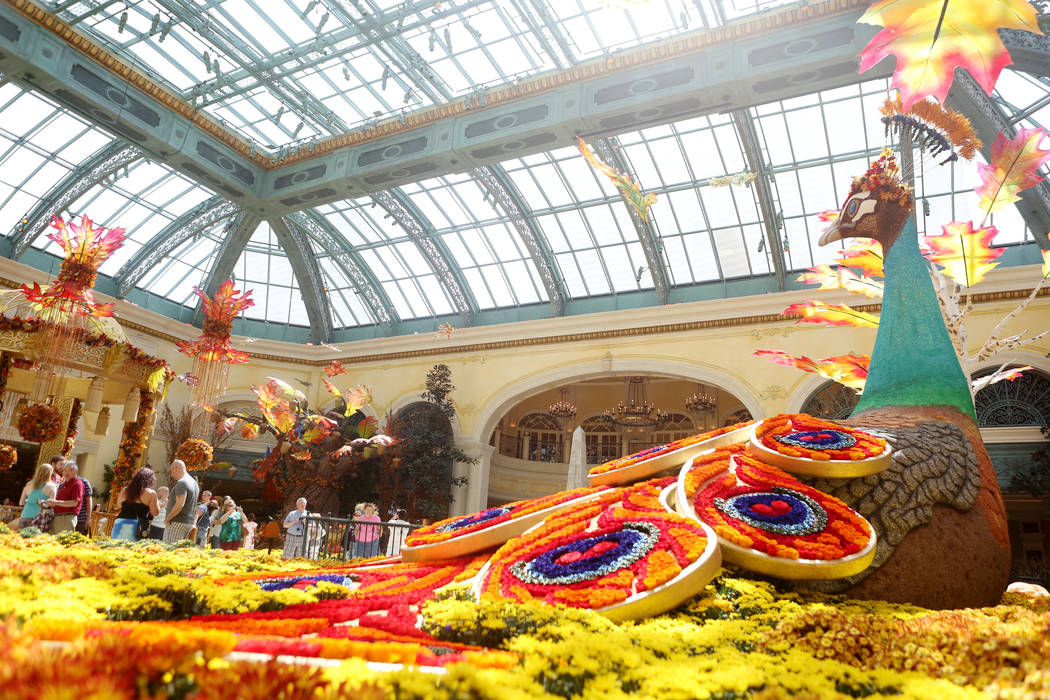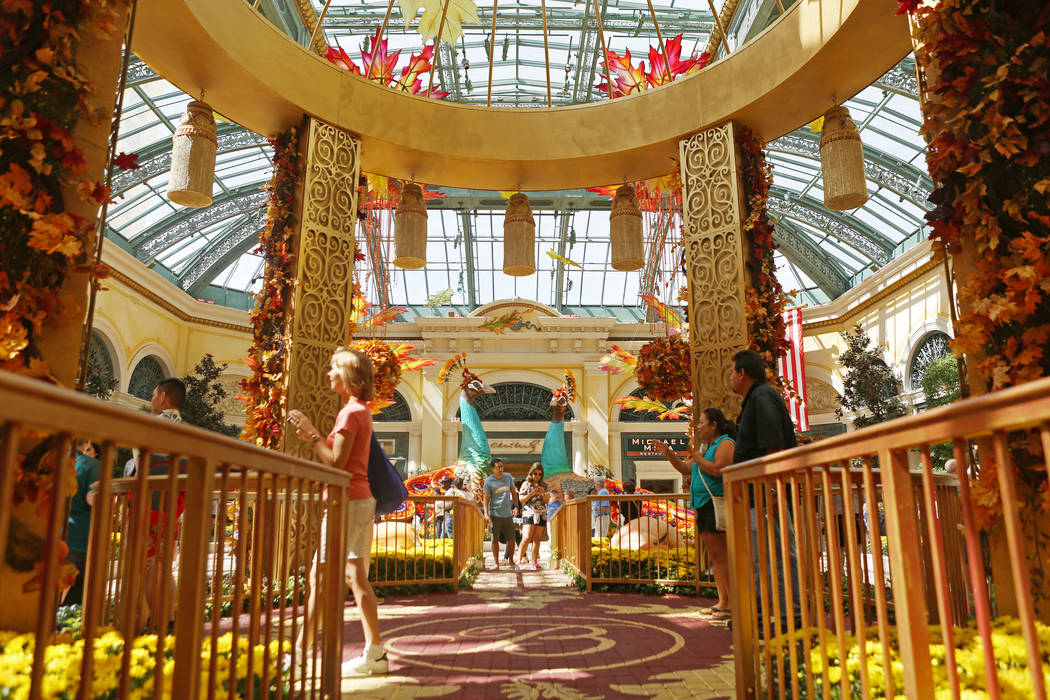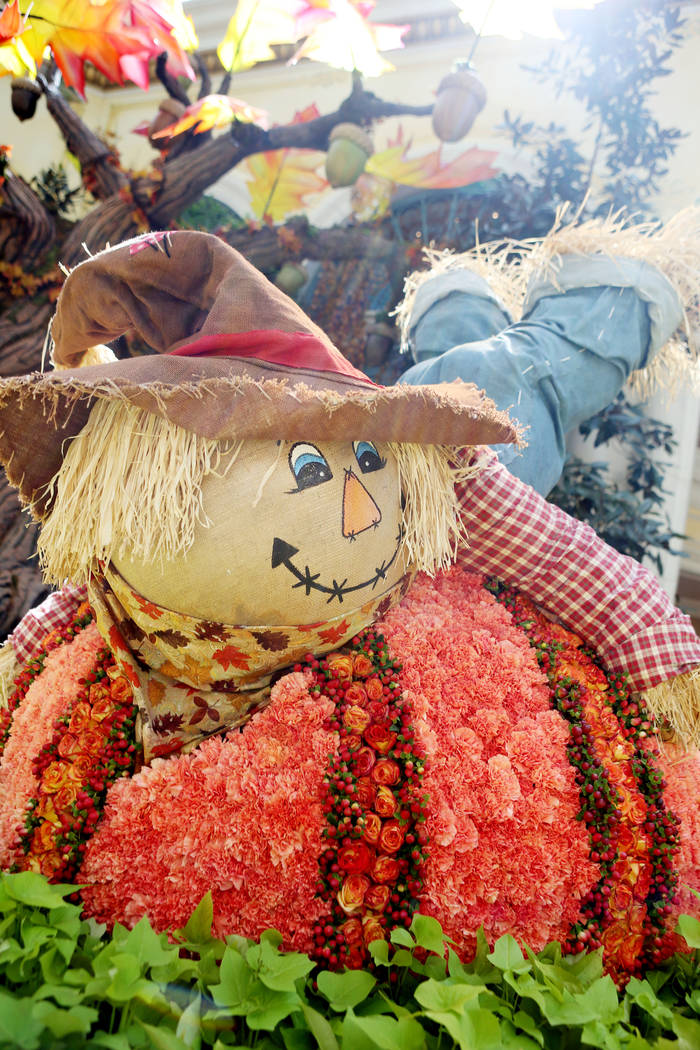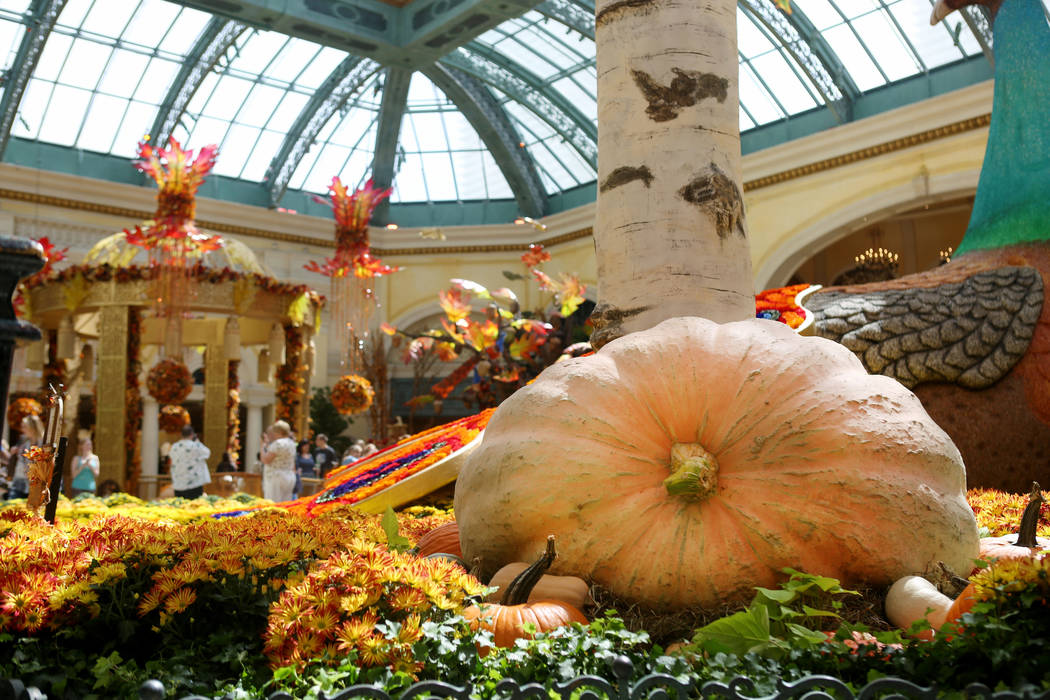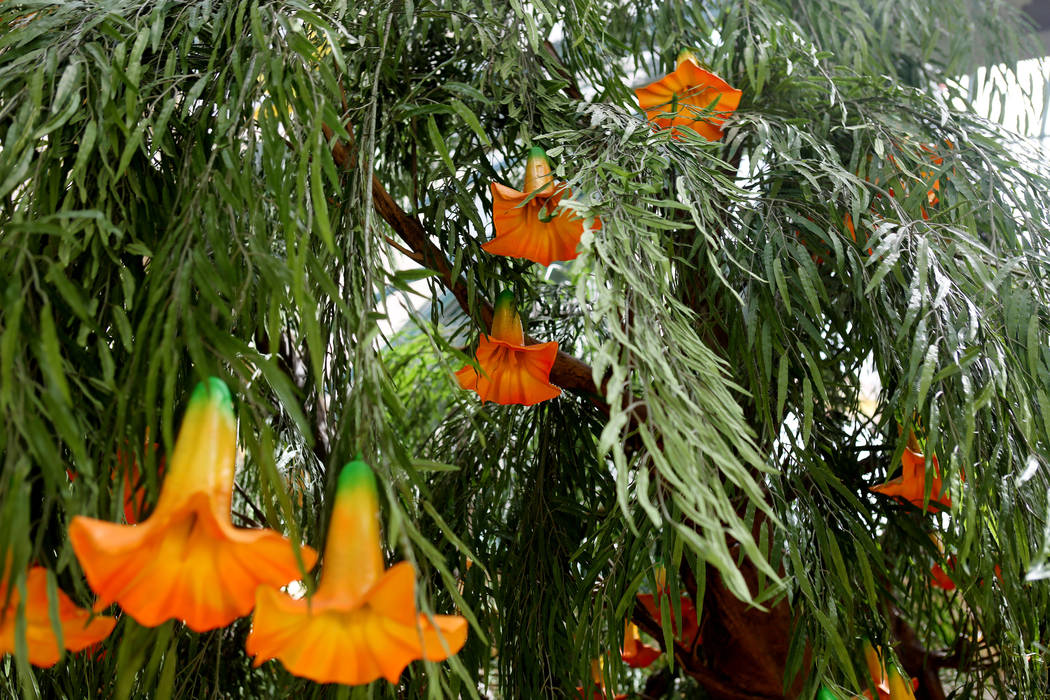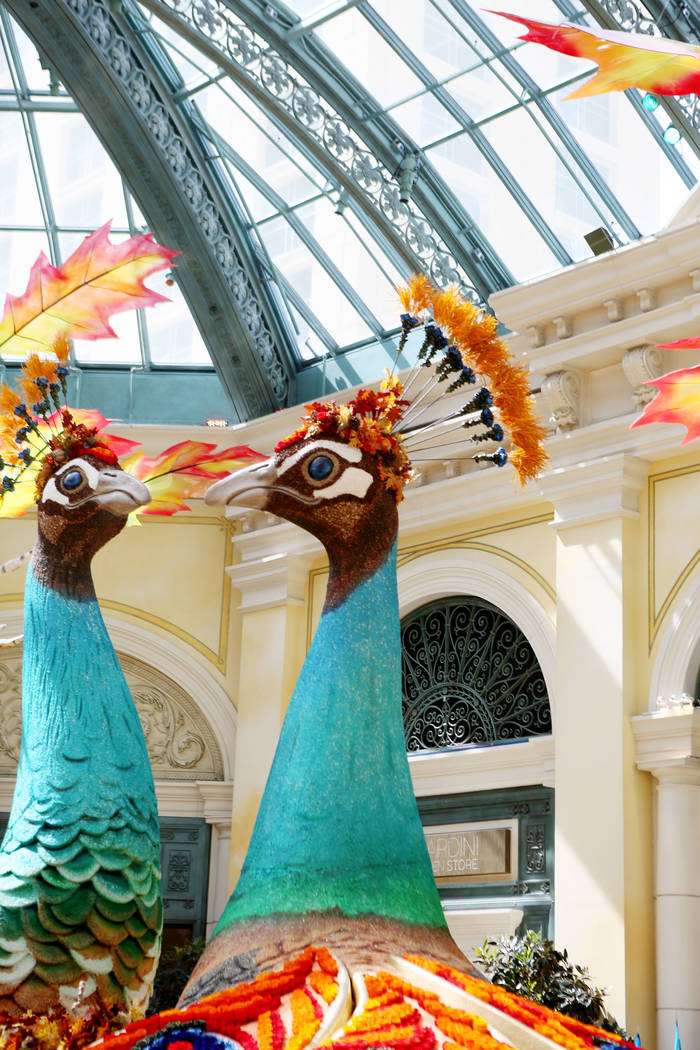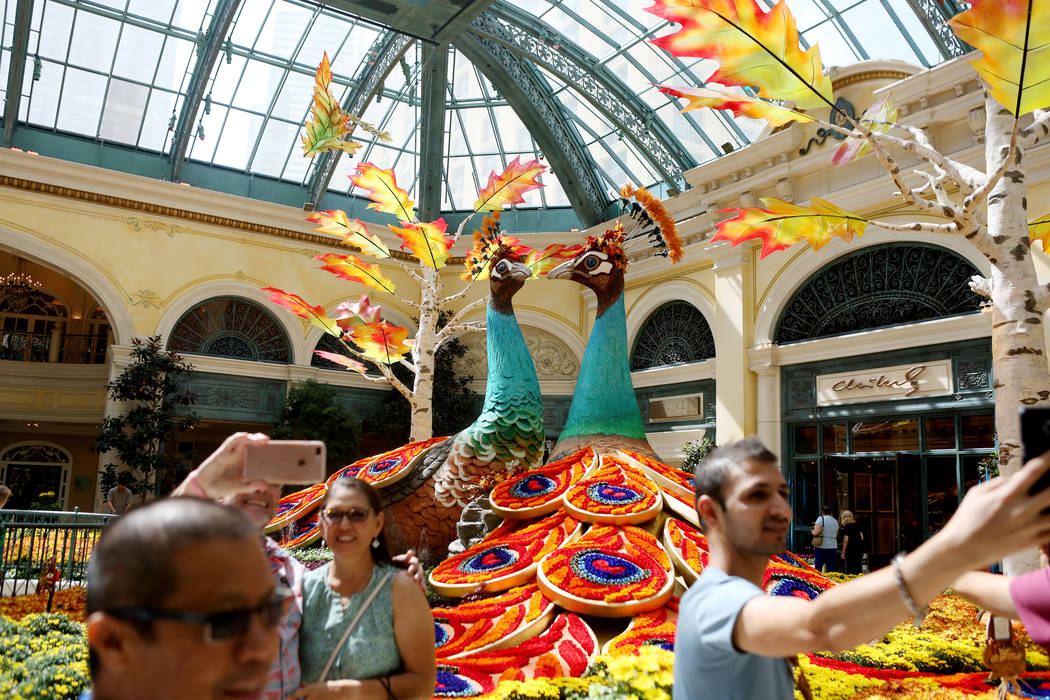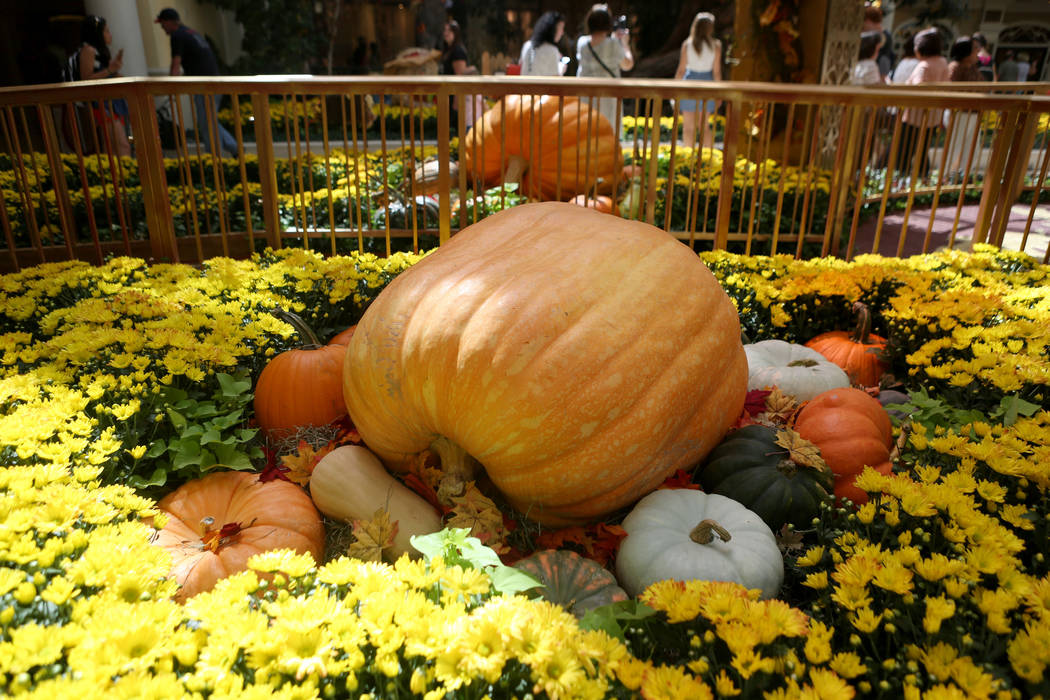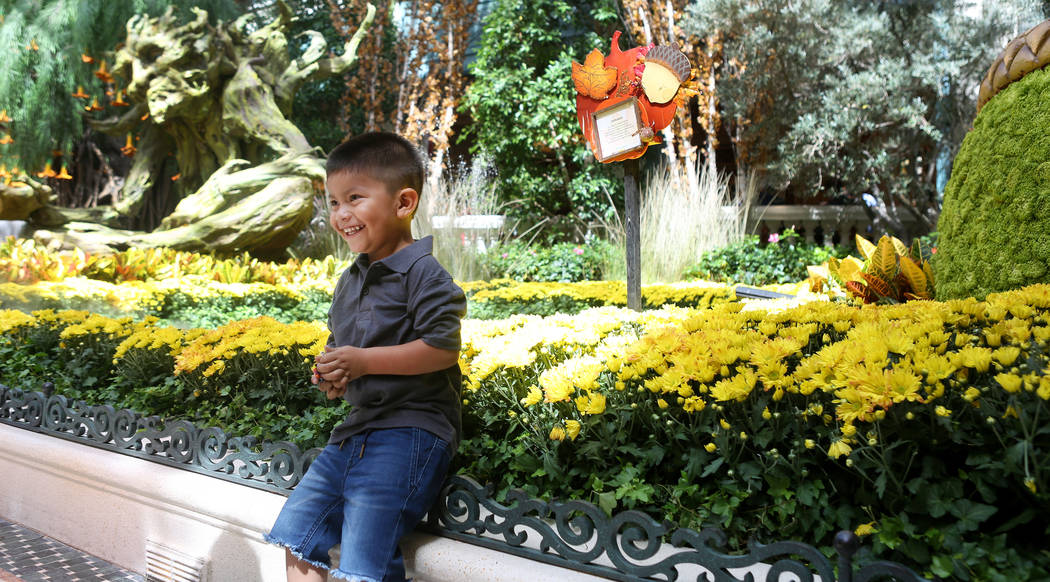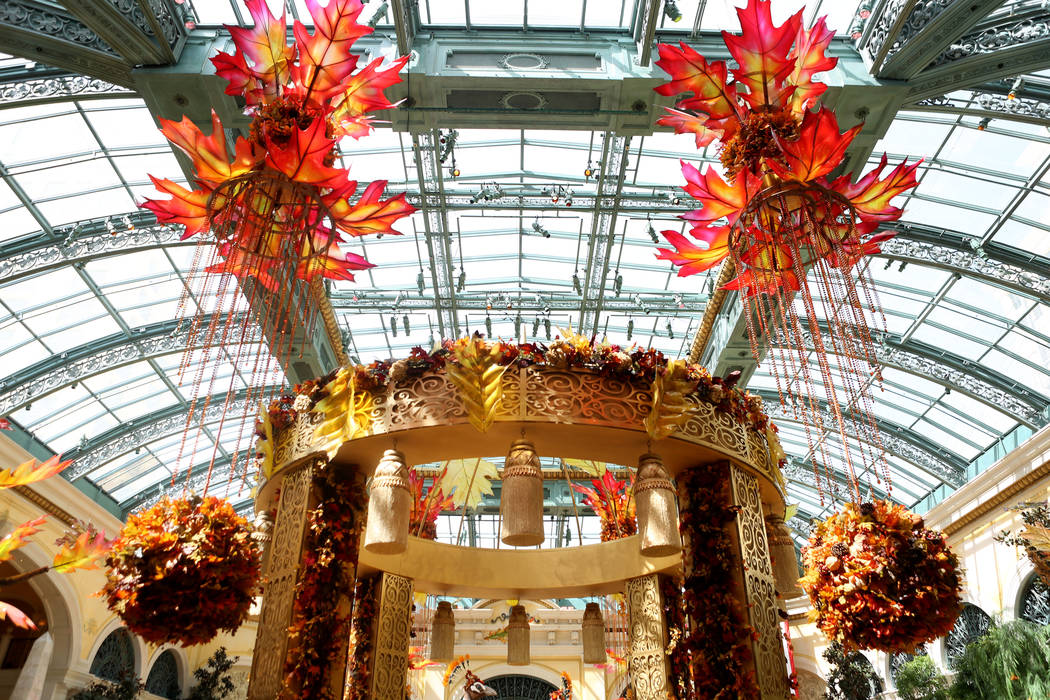 Bellagio Conservatory debuted its new fall display this week.
Designer Ed Libby was inspired by a recent trip to India. Rusty red and glimmering gold adorn the display complete with draped crystal chandeliers and water features.
The star of the show is two large peacocks whose tails contain over 14,000 roses.
The display also features a large talking tree, a staple in the conservatory's fall design for 9 years.