Bellagio Conservatory debuts summer 'Under the Sea' display — VIDEO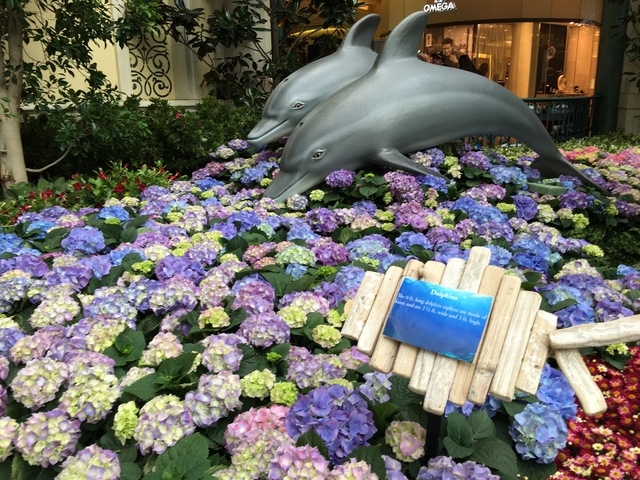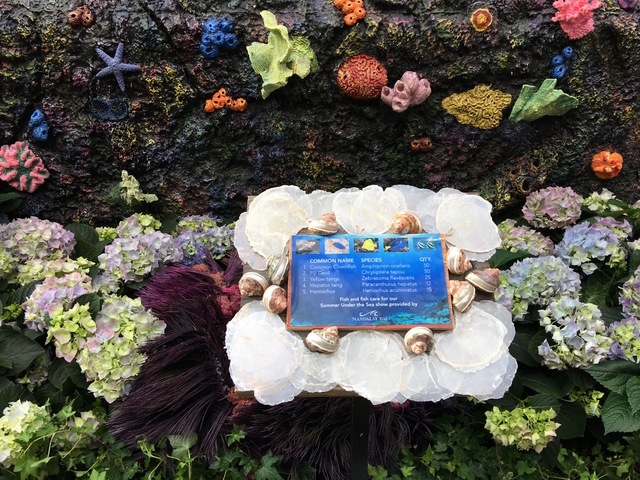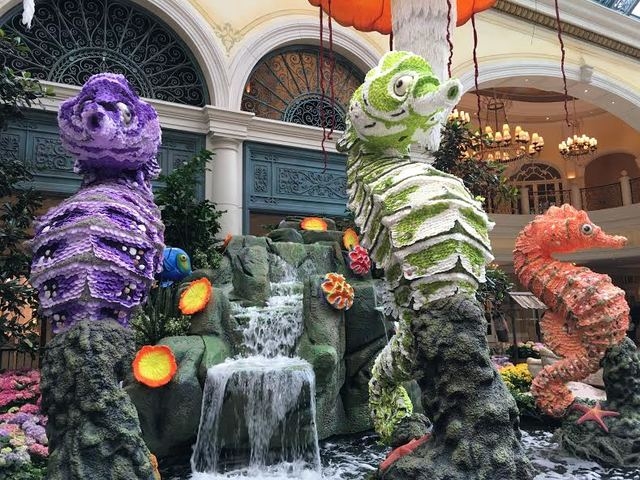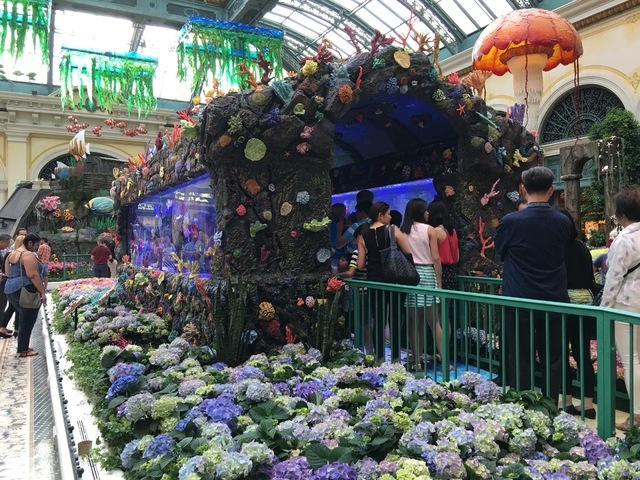 As the seasons change, so do the elaborate, expansive flower displays at the Bellagio's 14,000-square-foot conservatory and botanical garden.
Although the first official day of summer isn't until June 20, the Bellagio has completed construction and development on its extravagant summer floral display.
Working diligently to bring this year's theme — Under the Sea — to life, a horticulture staff comprised of 120 team members completed the conservatory's transition from Chinese New Year to the summer display in just a few short weeks.
According to the Bellagio, transforming the conservatory into an underwater paradise required an assortment of 80,000 blooming plants including: New Guinea impatiens, calandivas, hydrangeas, sunflowers, salvia, pineapple lilies, azalea, chrysanthemums, miniature roses and calla lilies.
That's not all. The floral wonderland also includes 6,000 tulips — weekly — and 2,000 ivy plants.
If that's not impressive enough, the display needed 600 shrubs ranging from azalea brilliants, begonias, clivias, hibiscus, aeonium green, and more.
To top off the masterpiece, the conservatory partnered with the famous team behind Animal Planet's "Tanked," the Vegas-based aquarium company Acrylic Tank Manufacturing, to feature two 20-foot aquariums.
Bellagio's Conservatory and Botanical Garden will host the "Summer: Under the Sea" display from May 20-September 10. Admission to the conservatory is free.
Check out the video and photo gallery above.
Contact Caitlin Lilly at clilly@reviewjournal.com. Find her on Twitter: @caitielilly_