Helicopters offer shortcuts to EDC, dramatic city views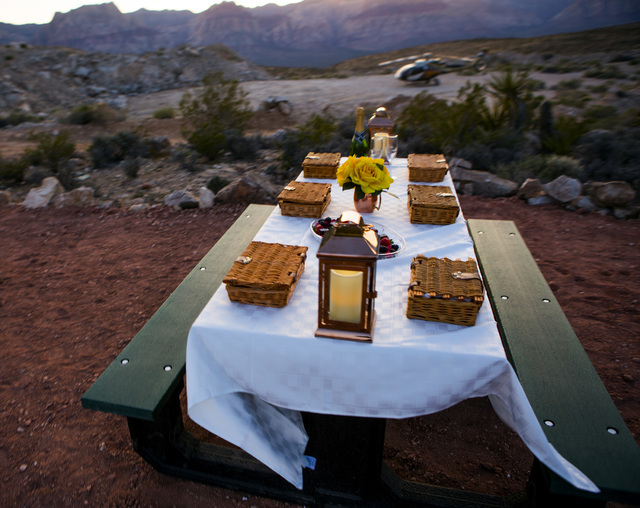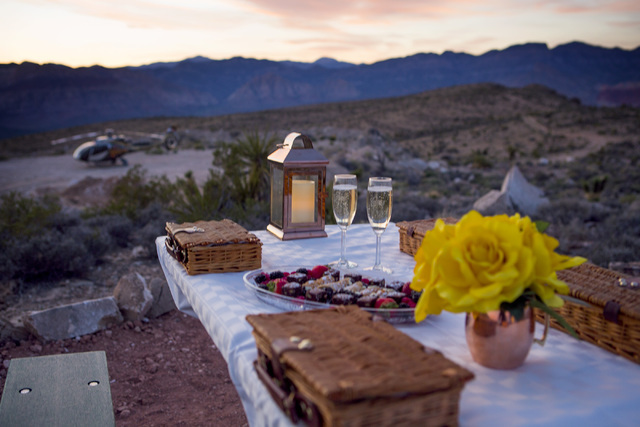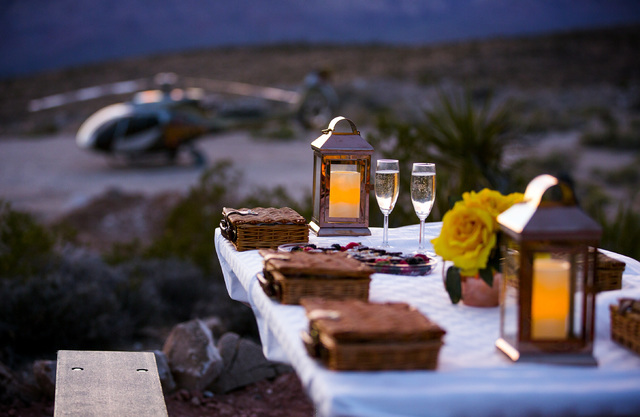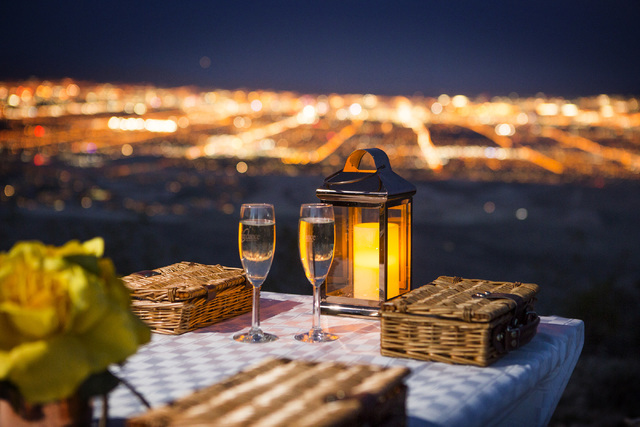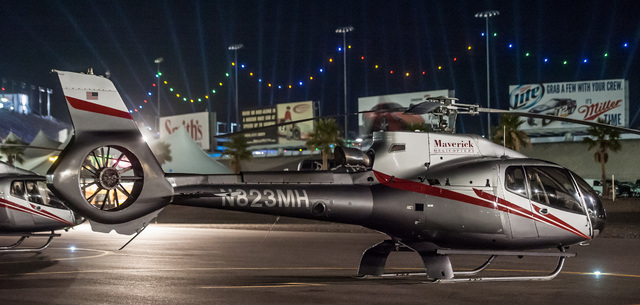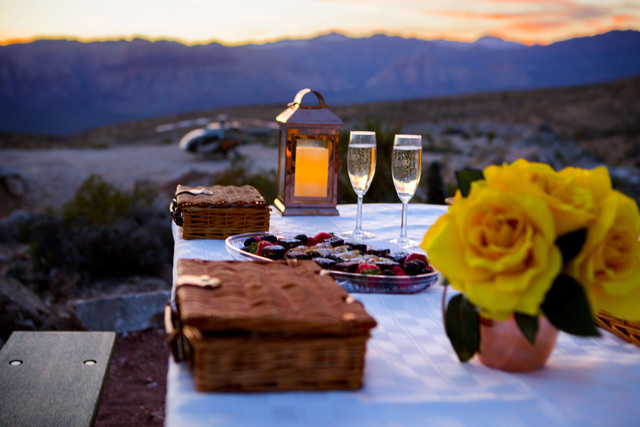 The streets of Las Vegas, the Strip in particular, are known for over-the-top opulence and one-of-a-kind experiences, and, now, the skies above are, too.
For the sixth year in a row, Maverick Helicopters will fly music lovers to and from the Electric Daisy Carnival in a special charter offering.
And thanks to a partnership with UberCHOPPER, that is not the only heavily attended event in Las Vegas that the company, whose terminal is adjacent to McCarran International Airport, will get its propellers spinning for.
When this year's Consumer Electronics Show and National Association of Broadcasters were in town, Maverick was the exclusive provider of air travel with the transportation app.
"Our focus in the market is on ride-sharing on the ground," Uber spokeswoman Taylor Patterson said. But, "Vegas is a special place … people come for an elevated experience."
Maverick Helicopters is helping consumers reach that elevation.
The flight that launched in conjunction with EDC, though, has been around and continues to grow in popularity, according to Bryan Kroten, vice president of marketing at Maverick.
The extreme mode of transportation saves festivalgoers the hassle of hourslong travel time on Interstate 15 during the event, which is known for making parking lots of Las Vegas streets and freeways, but was actually created to appeal to a more affluent clientele, Kroten said.
Artists and celebrity attendees are the most frequent users of the service, which costs as much as $5,000 round-trip.
"It's not for everyone, but it's an amazing, efficient way to get to the festival," Kroten said.
If you are traveling by yourself to the three-day festival, it costs $500 for a one-way ticket and $800 for a round-trip ticket.
Even with a per-day price tag that's hundreds of dollars, the shuttle continues to gain passengers, Kroten said. The first year Maverick offered the service, the company made two helicopters available and did not have a single booking 24 hours before the event started.
This year, 20 helicopters are ready to make the 15-minute flight and bookings began as soon as tickets to the festival went on sale.
"We just got crushed," Kroten said.
Another company that's stepping out of the Grand Canyon and Zion national parks tour box is Sundance Helicopters, which, earlier this month, launched the first regular charter to Red Rock Canyon National Conservation Area.
In just 15 minutes, the picnic tour's guests are transported from the bustling Las Vegas Boulevard to a remote, dirt- and shrub-filled flat area of land nestled atop a hill in the Spring Mountain Range.
Upon landing, the pilot escorts the travelers up a winding path that leads to two picnic tables that overlook the Las Vegas Valley.
The sun starts to set, lights from the city slowly begin to illuminate the scene, and a brown wicker basket is brought to the transformed dining table, which is covered by a white tablecloth and glowing candles.
Everyone is offered Champagne from a silver bucket as trays of desserts, meats, cheeses, crackers and fruit are revealed.
While the city below goes on, for about 90 minutes, time stops for the tourgoers on their scenic perch.
It's an adventure that costs about $300 per person. For the trip to make financial sense to the company, though, the cost of four riders must be paid. To enjoy the seclusion alone or as a couple, you can pay the $1,200 charter price, or bring along family and friends to meet capacity.
Sundance Helicopters says it is the first company to fly its helicopters to Red Rock Canyon, and Maverick Helicopters is the only company that shuttles to EDC.
Contact Kimberly De La Cruz at kdelacruz@reviewjournal.com or 702-387-5244. Find her on Twitter: @KimberlyinLV.