Las Vegas first responders trained extensively for mass casualty event
October 5, 2017 - 10:09 pm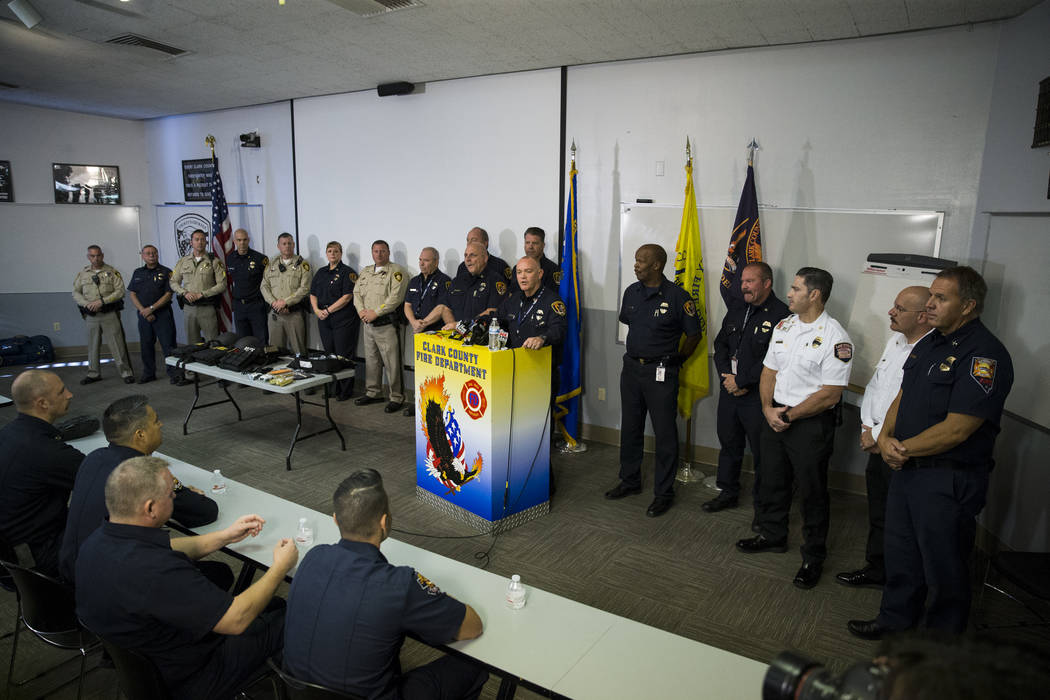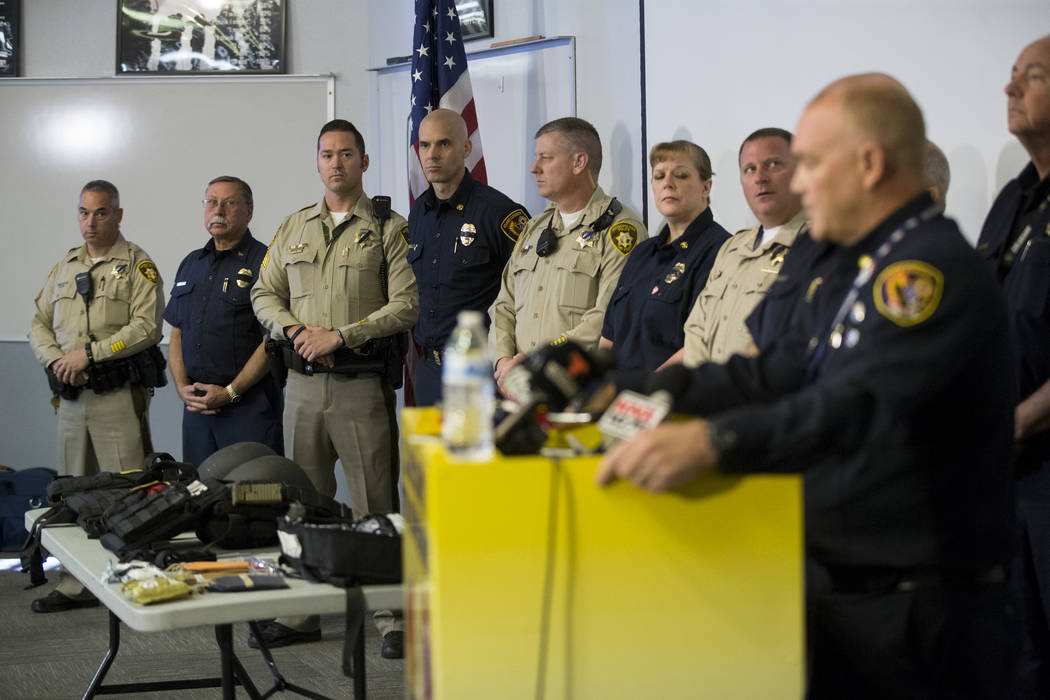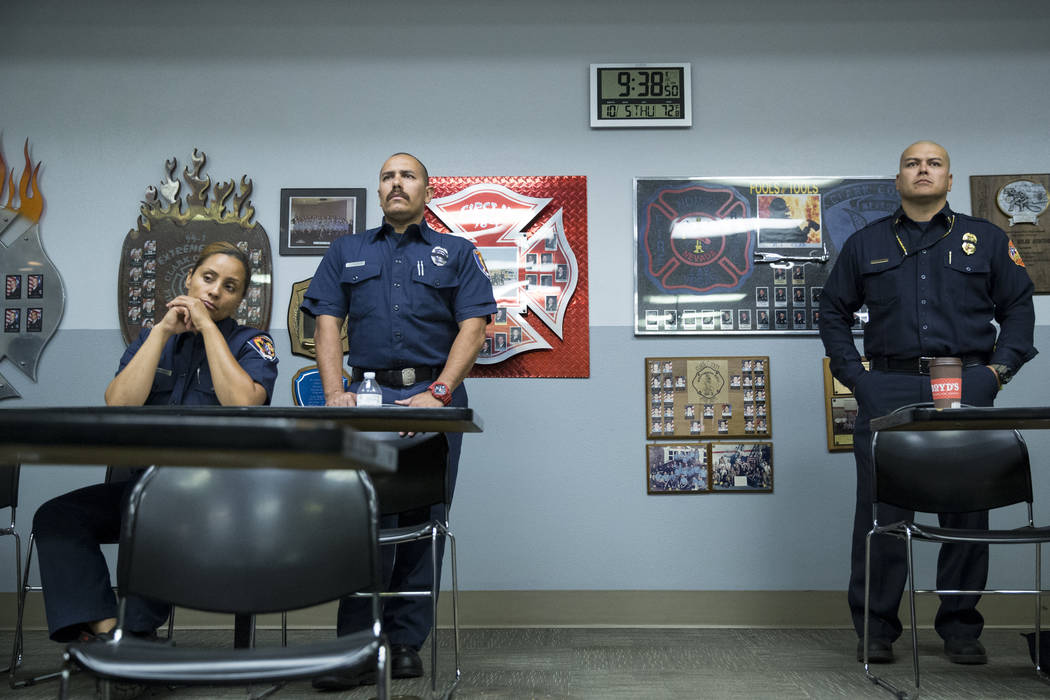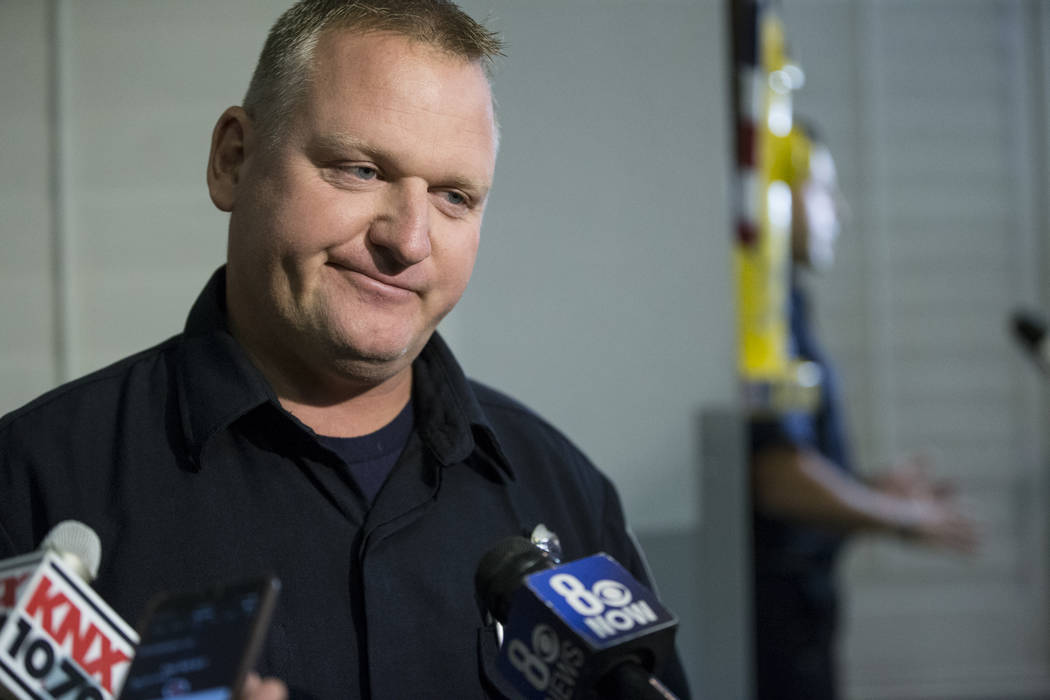 Emergency responders in Las Vegas have spent years training to respond to a mass casualty event such as Sunday night's massacre, officials said Thursday.
"We knew what to do," Clark County Fire Department Chief Greg Cassell told reporters. "It was much grander than we ever envisioned. However, we were able to handle it because of our people, our training, our professionalism and our equipment and our relationships."
Cassell said 160 firefighters responded to the Strip shooting at the Route 91 country music festival, 108 of whom worked with Clark County Fire Department. Crews with Henderson, North Las Vegas and Las Vegas Fire Departments all responded to assist Clark County.
First responders learned from past mass casualty events like the Columbine and Aurora shootings, he said. More people would have died had the attacks happened 10 years ago, Cassell said.
"We're a target, and we know that," he said.
Police and firefighters started training together in 2009 after a series of attacks in Mumbai, India, the year before, Metropolitan Police Department Sgt. Branden Clarkson said. Clarkson specializes in the multiagency counterterrorism training section.
All law enforcement agencies in the Las Vegas Valley are trained for the counterterrorism integration.
"Our job is to work with all first responding agencies and coordinate a response," Clarkson said.
After the plan was developed, emergency responders ran drills at hospitals, hotels, schools and malls.
"Because that's where historically these things are taking place," Cassell said.
He said the training allowed other first responders to integrate with police.
Clarkson said he didn't see any adjustments to future training in the wake of Sunday's massacre.
"Honestly, I think we need to keep doing what we're doing," he said. "You saw that it worked."
Response
Crews responded within five seconds.
The captain of an engine returning from a crash call heard gunshots as they were driving near the festival.
"They were right there at the fence to the event," Cassell said.
Radioing into dispatch, the captain asked about gunshots. They received their first gunshots call almost immediately after asking, he said.
"The floodgates opened on Giles (Street) and out poured dozens and dozens and dozens of patients," he said.
First, crews began to treat patients and called in additional resources.
The first patients they treated were outside the fence on the east side of the concert. But patients ran from all over, which prompted crews to set up all around where they were exiting.
The Clark County Fire Department deployed a rescue task force for the first time to a mass casualty event.
"We've been somewhat planning on a major event in our valley for an awful, awful long time along these lines," Cassell said.
Injuries
Casualties from Sunday's massacre were spread from Tropicana Avenue to as far south as far as Blue Diamond Road, Cassell said. First responders transported more than 200 patients to area hospitals, he said.
Crews assisted with a wide range of injuries, Cassell said, including high-powered gunshot wounds; sprains, strains and fractures from people trying to climb over walls and escape; trampling injuries; and cuts.
Cooperation between police and the fire departments saved lives, Cassell said.
"We love our cops, and they love us," Cassell said. "That paid off for us the other night."
Cassell said the Fire Department received 32 calls of people with gunshot wounds, which created 32 separate incidents. He said the victims calling about gunshot wounds caused the confusion that there were multiple shooters at multiple properties.
Cassell praised people inside the concert venue who decided to help the injured, as well as the paramedics and first responders who risked their lives Sunday night.
"They performed wonderfully under fire, literally under fire, taking care of patients that were right there in front of them in a drastic, very bad situation," he said.
Contact Blake Apgar at bapgar@reviewjournal.com or 702-387-5298. Follow @blakeapgar on Twitter. Contact Mike Shoro at mshoro@reviewjournal.com or 702-387-5290. Follow @mike_shoro on Twitter.