Las Vegas' Hailey Dawson drops puck at Golden Knights game
February 11, 2018 - 7:27 pm
Updated February 11, 2018 - 11:07 pm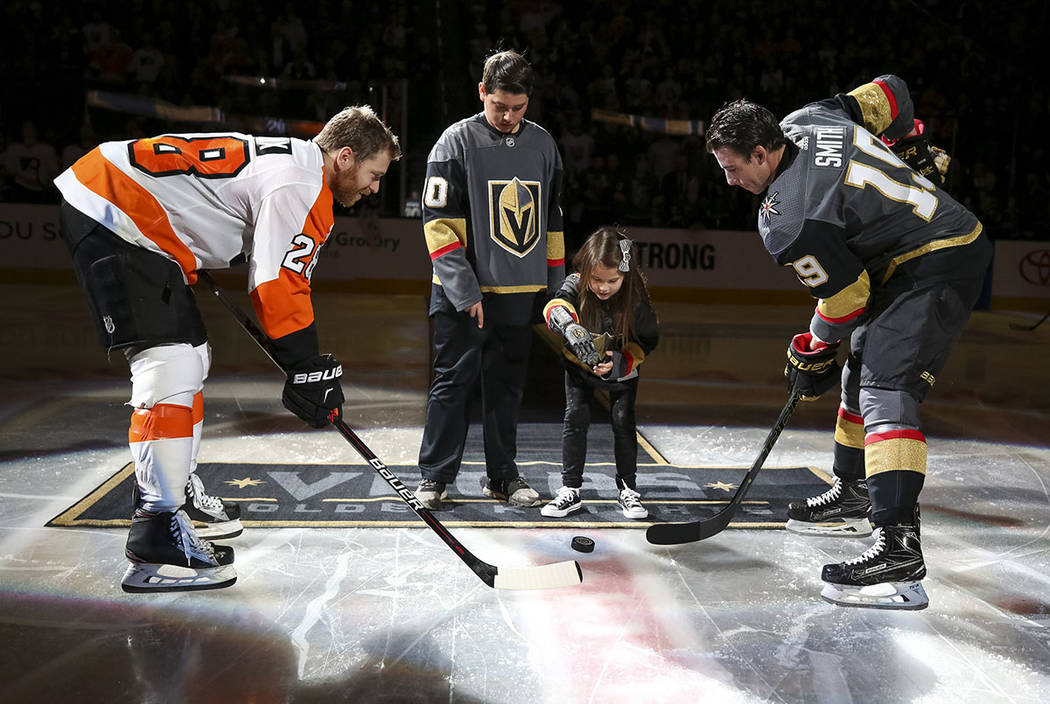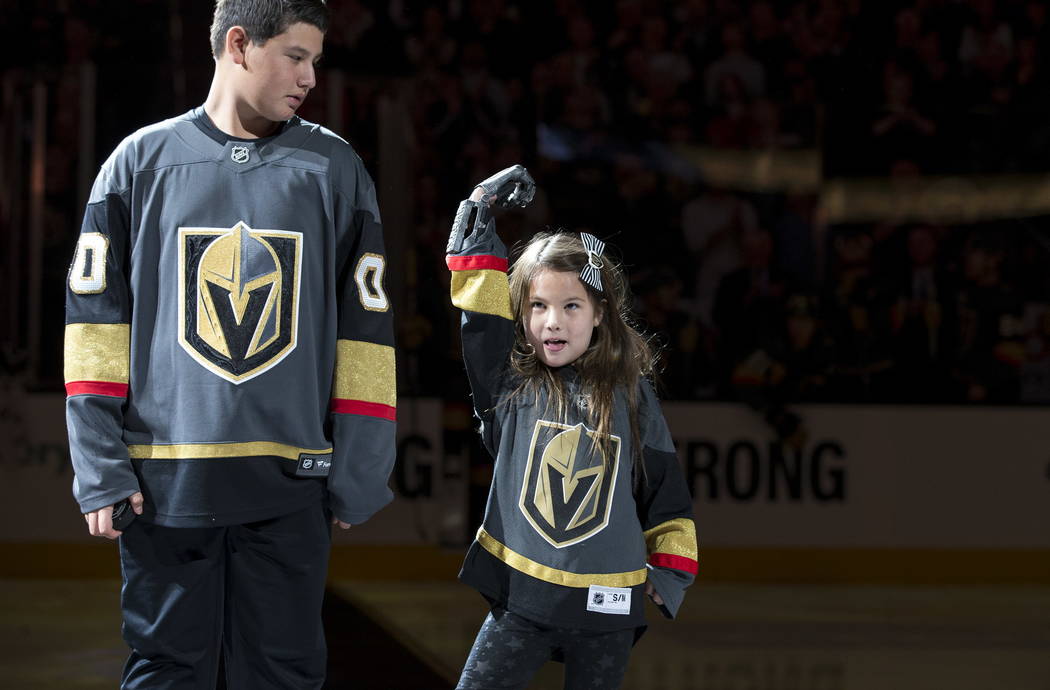 Henderson resident Hailey Dawson dropped the puck before the Golden Knights game against the Philadelphia Flyers on Sunday night at T-Mobile Arena.
Dawson dropped the puck using a custom-made 3-D printed prosthetic hand. Dawson was born with Poland syndrome, a rare disorder that left her with an underdeveloped right hand, but uses the robotic hand engineered by a team at UNLV.
Last year, she threw out the first pitch before Game 4 of the World Series in Houston.
Related
Las Vegas girl ready for World Series pitch
Las Vegas girl to throw out first pitch at World Series Game 4
Las Vegas girl's dream to throw out first pitch goes viral
Palo Verde grad helps in creating artificial hand that 'grows' with Henderson girl