MGM Resorts disputes Las Vegas police timeline of mass shooting
October 10, 2017 - 7:29 pm
Updated October 10, 2017 - 10:39 pm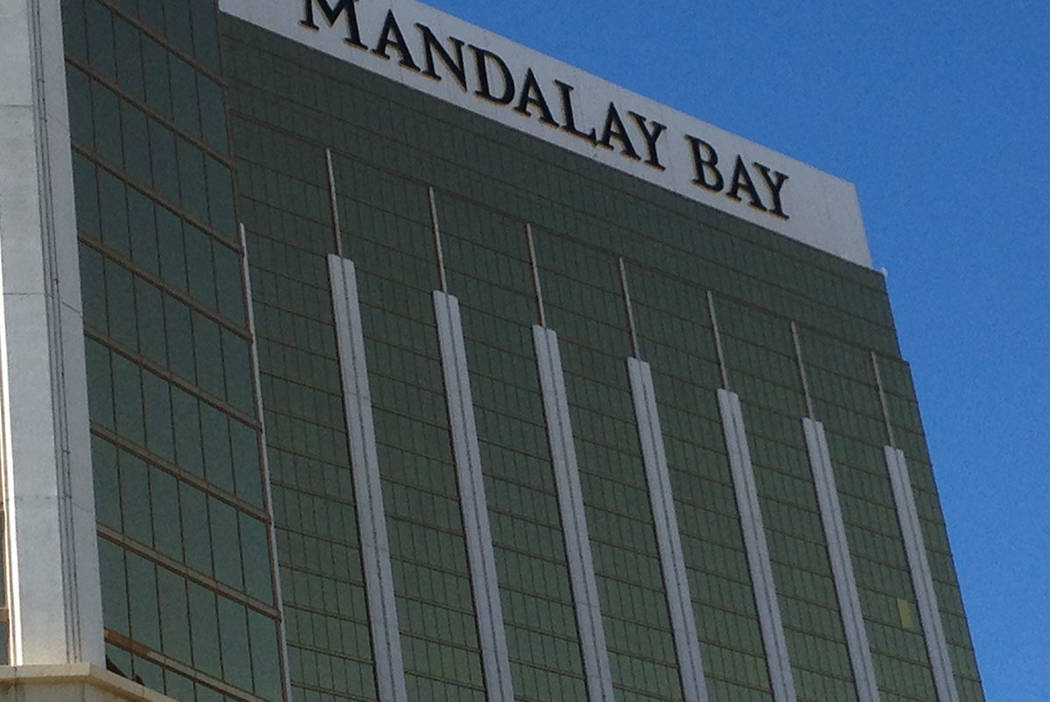 MGM Resorts International on Tuesday disputed Clark County Sheriff Joe Lombardo's revised timeline of the Oct. 1 mass shooting on the Strip.
But during an extensive Tuesday interview with the Las Vegas Review-Journal, the sheriff stood by the revised timeline, then clarified it "could change even more."
"This remains an ongoing investigation with a lot of moving parts," MGM Resorts spokeswoman Debra DeShong said in the statement, released late Tuesday. "As evidenced by law enforcement briefings over the past week, many facts are still unverified and continue to change as events are under review. We cannot be certain about the most recent timeline that has been communicated publically, (sic) and we believe what is currently being expressed may not be accurate."
Lombardo revised the timeline during a news conference Monday. He said police had learned that security guard Jesus Campos was shot in the hallway before at least 58 people at the Route 91 Harvest festival were killed and nearly 500 were injured. Police previously said Campos was shot after the attack on the concert crowd.
The sheriff also said gunman Stephen Paddock checked in to Mandalay Bay on Sept. 25, three days earlier than first reported.
The MGM statement was released by Joele Frank, a public relations firm in New York City.
"We understand the public's desire for information and the importance of getting our community and the public at large the information they deserve, and we are doing everything we can to support law enforcement's efforts to do so," according to the statement. "Therefore, it is not appropriate for us to comment further at this time on what remains an open matter for law enforcement."
Contact Rachel Crosby at rcrosby@reviewjournal.com. Follow @rachelacrosby on Twitter.