Electric shuttle buses would offer free rides in downtown Las Vegas by 2017
October 28, 2016 - 5:43 pm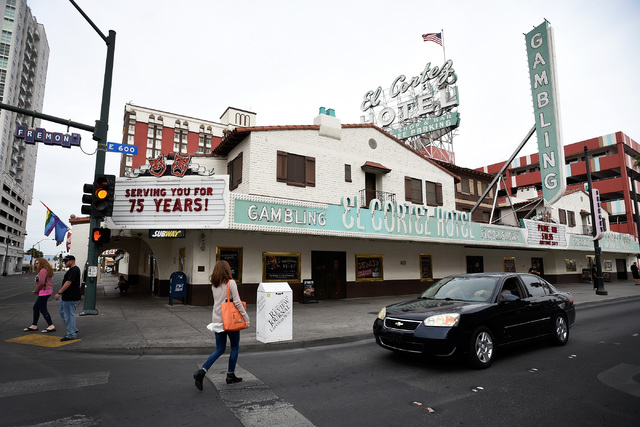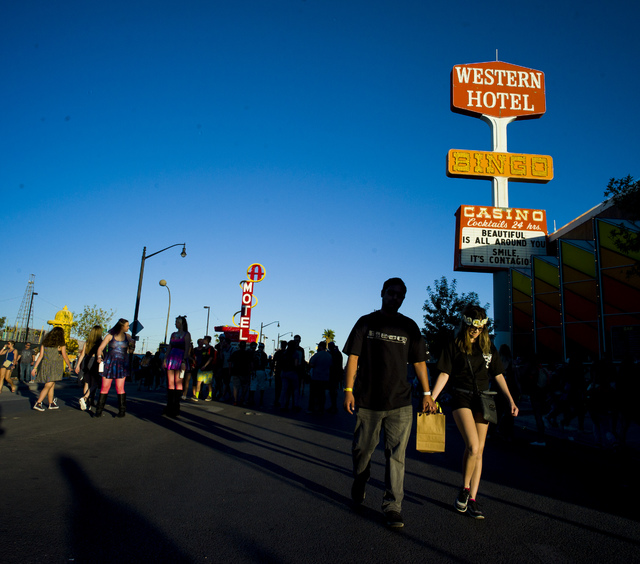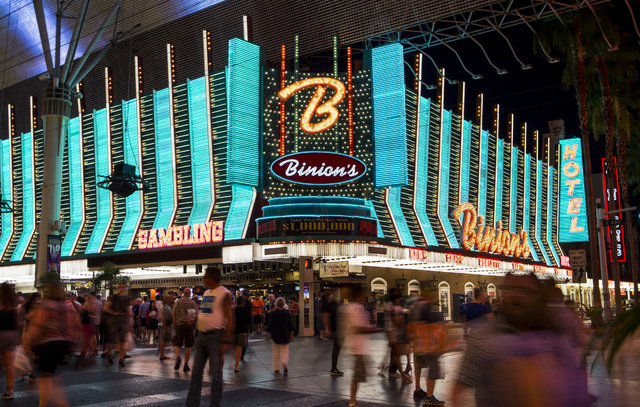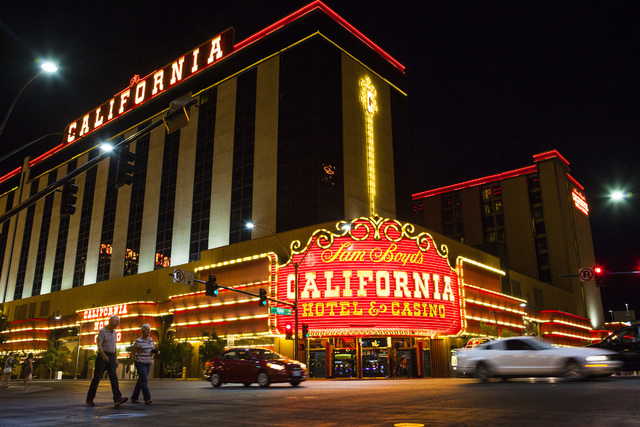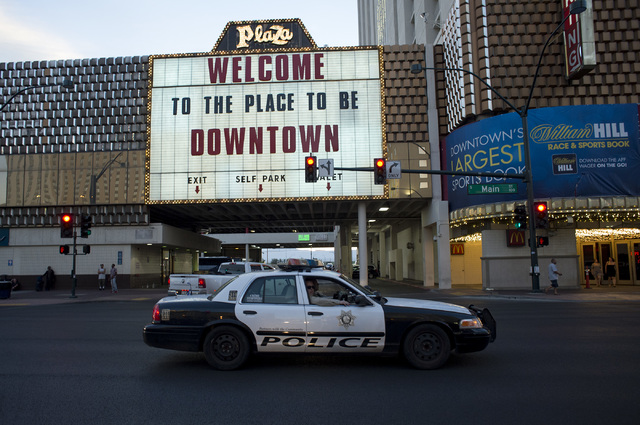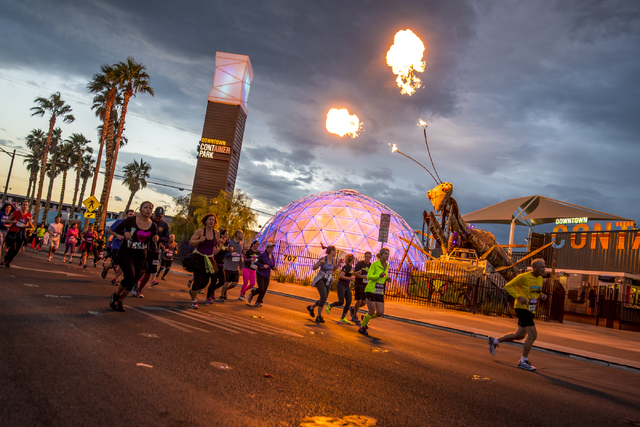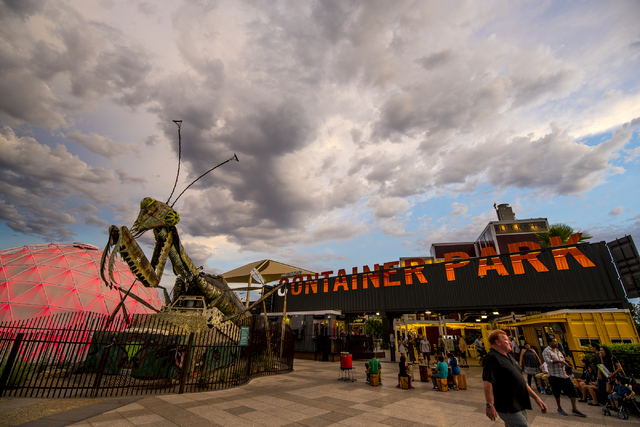 Visitors, workers and residents could soon have the option to hitch a free ride in downtown Las Vegas from a small fleet of electric vehicles.
The Las Vegas City Council is expected to vote Wednesday on a contract with The Free Ride, a Florida-based company that operates free shuttle services in six- or seven-seat electric vehicles on-demand through a mobile application and sometimes on a fixed-route basis.
In Las Vegas, the shuttle service would circulate in a four-mile area of downtown.
"The attractiveness for us is their business model allows it to be free," said Jorge Cervantes, the city's executive director of community development. "So if people are visiting downtown or working downtown, it provides that opportunity to circulate them effectively."
The Free Ride service will be a fun way for people to get around short distances downtown, Cervantes said.
A voicemail left with the company seeking comment was not returned Friday.
The company's website states that riders can either download the smartphone application to request a ride or wave down one of the vehicles and then hop off where they want along the route.
According to the contract, the shuttles would operate nine hours per day, and the hours of operation and pickup and drop-off spots will be evaluated frequently during the first six months "to optimize service."
A downtown circulator shuttle was a component in the city's Vision 2045 Downtown Master Plan for increasing mobility and helping to connect different downtown districts.
The initial phase would deploy six electric vehicles to serve a four-mile segment of downtown that includes the Las Vegas North Premium outlets and the general bounds of the Fremont Entertainment District.
The council plans to vote Wednesday on a two-year contract that calls for the city to pay the company up to $490,000 per year during the duration of the contract, from the city's Traffic Improvements Capital Project Fund.
The company plans to generate revenue from advertising on the vehicles themselves.
The contract calls for 60 percent of the advertising revenue generated during the duration of the two-year contract to be applied toward the city's funding share of the circulator, so the city's contribution is expected to decrease, based on the advertising revenue the company draws.
The contract includes options for two one-year renewals beyond Nov. 30, 2018.
The Free Ride operates routes in The Hamptons, South Florida, the Jersey Shore and Southern California.
If the council approves the contract Wednesday, the shuttle service would likely start operating downtown in late January or early February, Cervantes said.
Contact Jamie Munks at jmunks@reviewjournal.com or 702-383-0340. Follow @JamieMunksRJ on Twitter.