A girl also died in the crash, which occurred May 20 in Nye County.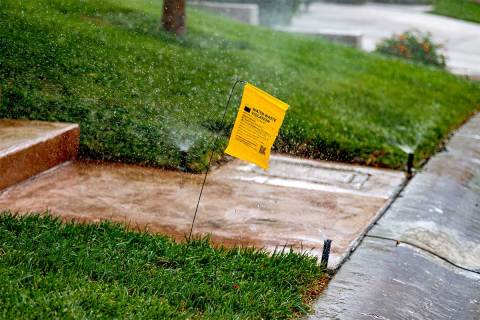 Sponsored Content
Partner Content for Southern Nevada Water Authority
The old proverb "waste not, want not" means many things to many people. But, in Southern Nevada, it is especially true for our most precious resource. Water waste comes in many forms, from sprinklers operating between 11 a.m. and 7 p.m. during the summer to landscape water spraying or flowing off the property and into […]
A 12-mile backup leading into Primm on I-15 was reported by the Regional Transpiration Commission.
Brightline West's CEO says it is prepared to break ground this year on its long-planned high-speed rail line between Las Vegas and Southern California.
Officials are warning EDC partygoers to brace for traffic delays on roads leading to Las Vegas Motor Speedway, site of the festival that starts Friday.
A section of a popular north-south road for Strip property workers to travel through the resort corridor will close for multiple days next week.