Pedestrian traffic fatalities rising in Nevada, across US, report shows
Updated March 31, 2017 - 2:25 am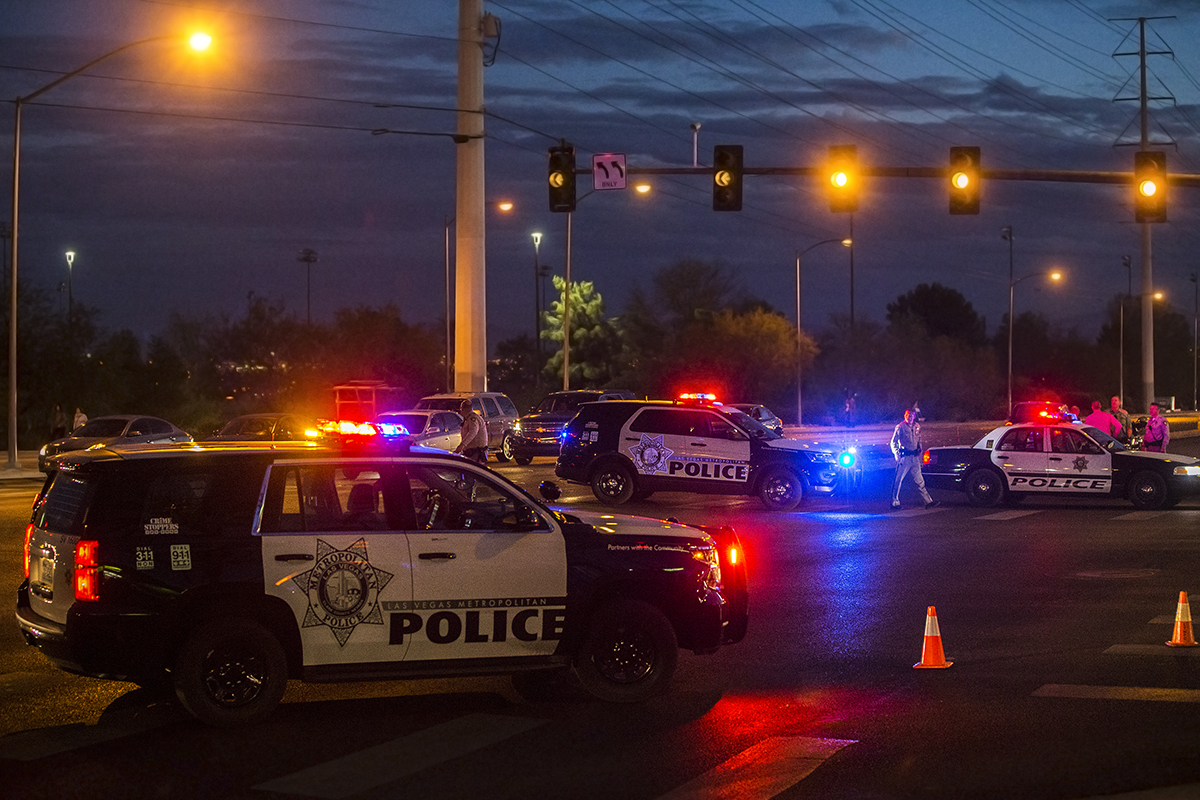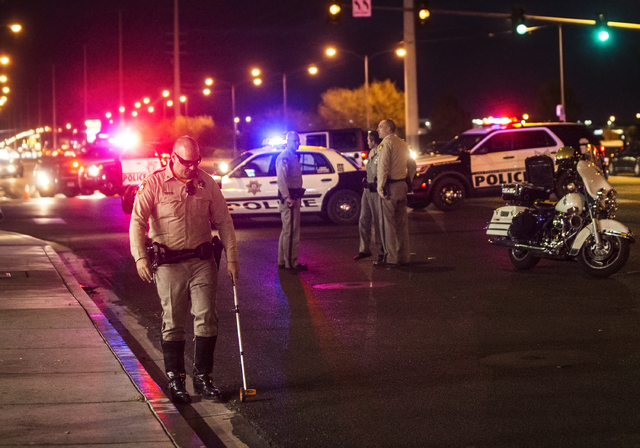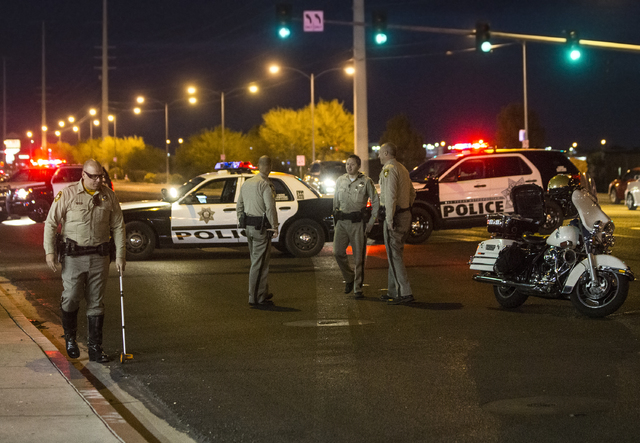 Pedestrian traffic fatalities are on the rise across the U.S., and Nevada is no exception, a new report from the Governors Highway Safety Association shows.
The report released Thursday projects an 11 percent nationwide increase in the number of pedestrians killed in crashes last year using statistics from first six months of 2016 and past data trends. Pedestrians account for about 15 percent of all motor vehicle deaths.
Nevada had 31 traffic deaths in the first half of 2016 and 25 during the same period in 2015, a 24 percent increase, the report shows. That is a rate of 1.05 pedestrian traffic deaths for every 100,000 state residents.
Nevada ranks 11th in the nation when the states are ordered according to that rate.
Thirty-four states saw an increase in pedestrian deaths. The reports lists several possible reasons for the increase, including distractions from smartphone use.
The report highlighted states' efforts to address pedestrian traffic deaths, crediting Nevada for strategies that emphasize pedestrian safety such as the state's pedestrian safety zones, in which fines are doubled for speeding motorists.
About half of the pedestrian fatalities in 2015 occurred between 6 p.m. and midnight, with 74 percent occurring after dark, the report showed.
Valley traffic safety leaders are highlighting pedestrian and bicycle safety issues at several events beginning Saturday.
On Saturday, the Wal-Mart on Boulder Highway and Harmon Avenue will host a community event to remind cyclists and pedestrians to wear reflective clothing and use safety lights at night so drivers see them. The event from 6 to 8 p.m. will include a barbecue, bike rodeo and information tables.
Erin Breen, coordinator at the Traffic Safety Coalition at UNLV, said 20 pedestrians have died on Clark County roads this year. Only four of those deaths occurred during the day.
Contact Wesley Juhl at wjuhl@reviewjournal.com and 702-383-0391. Follow @WesJuhl on Twitter.
Upcoming Las Vegas Valley pedestrian/bicyclist safety events
Saturday – Light Up the Night event at Wal-Mart, Boulder Highway and Harmon, 6 p.m. to 8 p.m.
Tuesday – Pedestrian and bike education at Cashman Middle School and Vegas Verdes Elementary School
Wednesday – Pedestrian safety and traffic enforcement event, Cashman Middle School, 7:30 a.m. to 11 a.m.
Thursday – Bike and pedestrian safety at Silvestri Junior High
Friday – Bike Safety Day at Glen Taylor Elementary School