Road opens to industrial area rising near Las Vegas Motor Speedway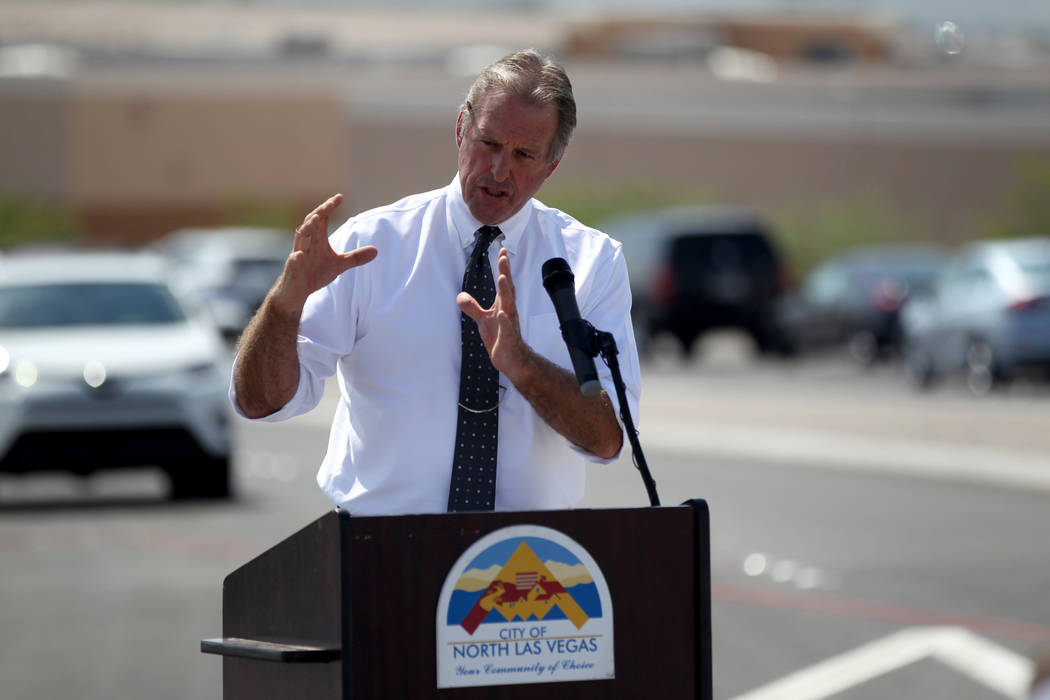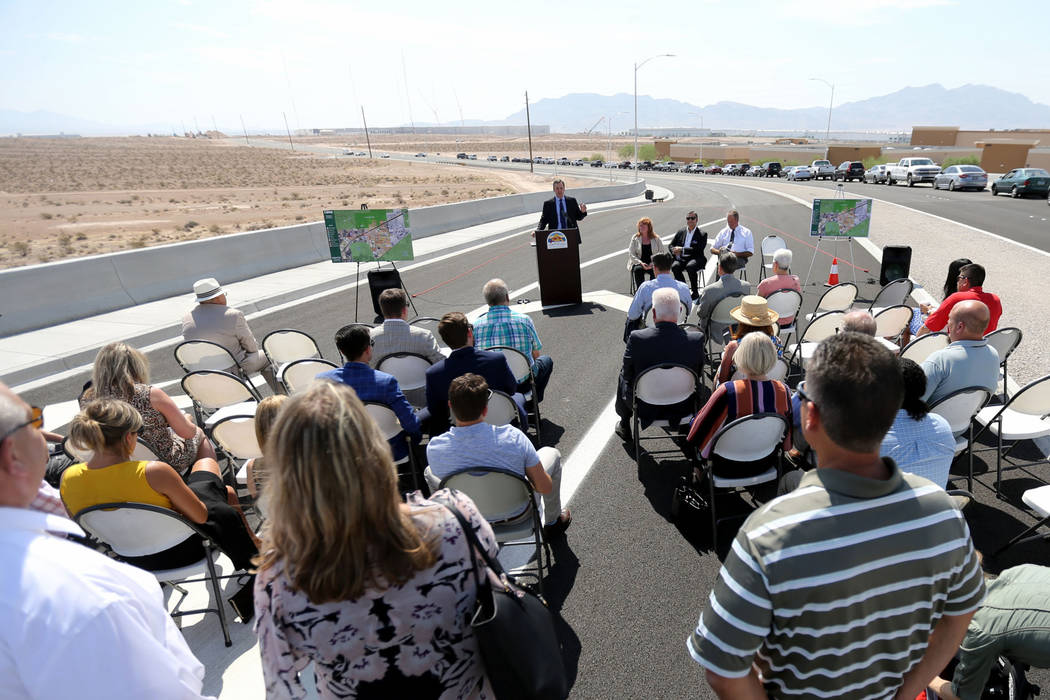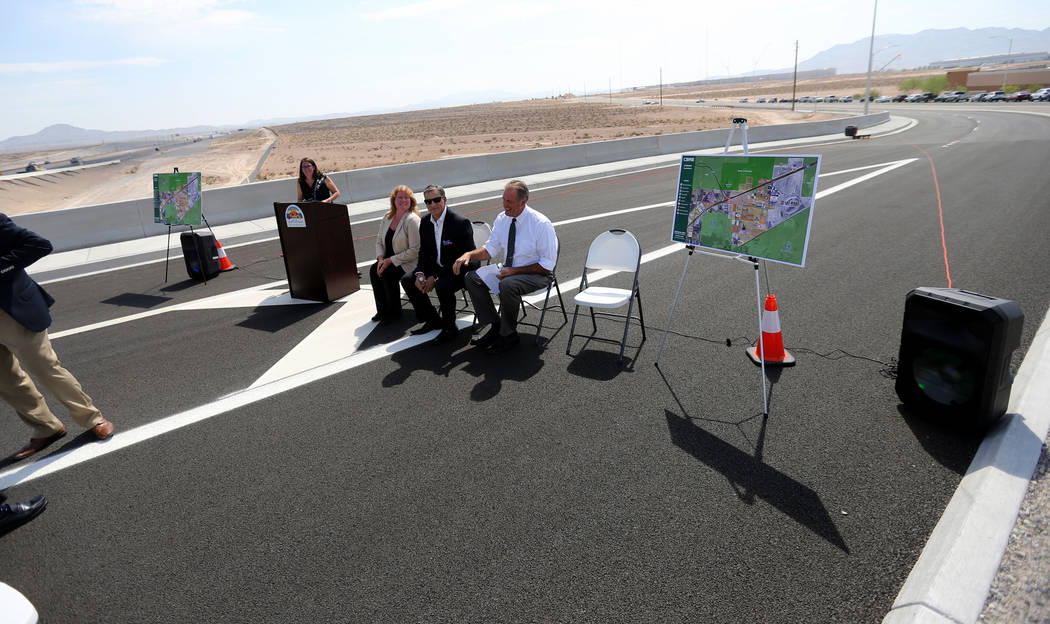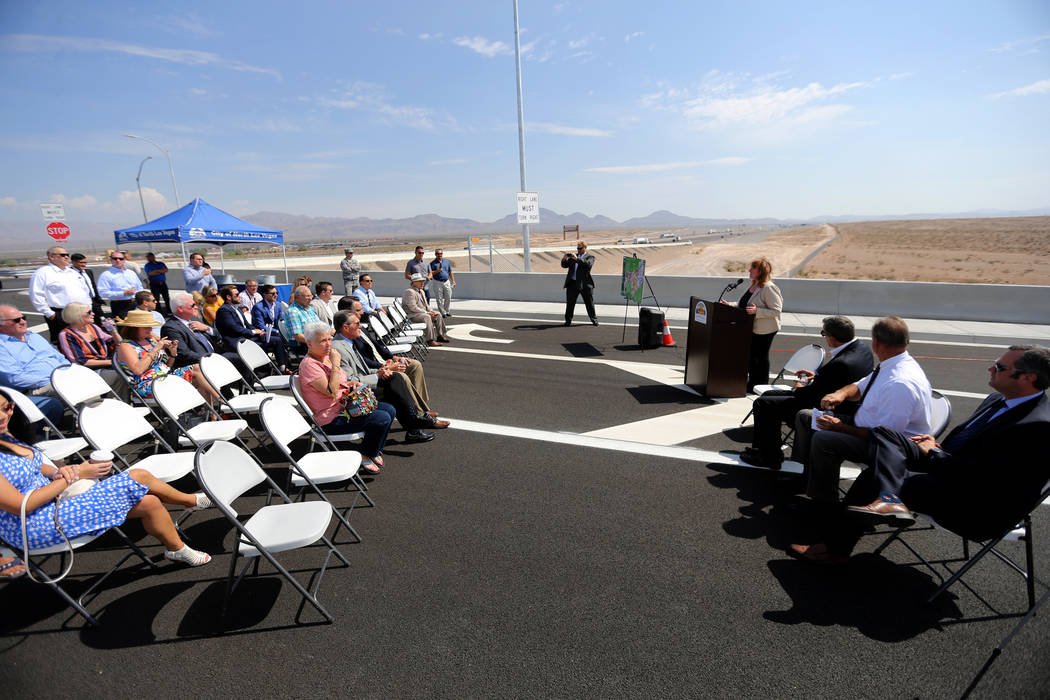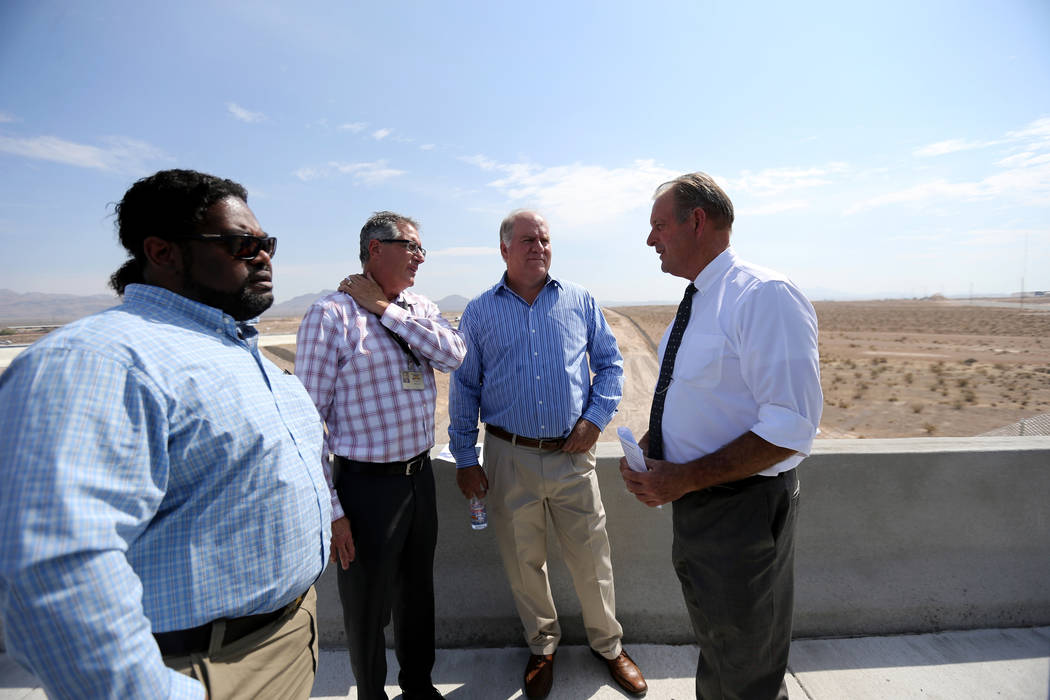 A small stretch of road that opened Thursday morning could pave the way to North Las Vegas' future as a hub for industry and commerce.
Motorists can now exit Interstate 15 and travel about a half-mile east on Tropical Parkway toward distribution centers for Amazon, Sephora and other companies moving into a 1,100-acre industrial area rising near the Las Vegas Motor Speedway.
"We're going to continue to move North Las Vegas into an economic epicenter of activity," North Las Vegas Mayor John Lee said during a ribbon-cutting ceremony. "My job is to do what I can to diversify the economy in Southern Nevada."
About 90 percent of the industrial space near the speedway is under development with more than 4 million square feet of warehouse and factory space, said Kevin Higgins, an executive vice president for CBRE who brokered deals between the city and some of the companies moving into North Las Vegas.
"It's almost a 'build it and they will come' type of attitude," Higgins said.
Rather than focusing on gaming and tourism, North Las Vegas is banking its financial future on attracting warehouses, factories and other commercial businesses as a way to create jobs and diversify the local economy.
Nearby, construction started this week on a 12-mile pipeline that will deliver water to part of Apex Industrial Park.
"As much as we value our hospitality and resort industry, we need to diversify to really make this a regional center with some corporate influence so that we have the ability to expand, create jobs and build houses," said Sallie Doebler, vice president of corporate partnerships for the Las Vegas Metro Chamber of Commerce.
The half-mile segment of Tropical was built in nine months for $3.6 million, paid through a federal grant and local matching funds from the countywide fuel revenue indexing tax, city officials said.
Work could start this year on a project that would extend Tropical Parkway even farther into the industrial park. The road, along with sewer infrastructure, will be installed as part of a $43.16 million project that will primarily be funded by the North Las Vegas utility fund and property assessments to landowners.
"Whenever you plan something and you build something, enterprise will respond and businesses will respond," North Las Vegas City Manager Ryann Juden said. "That's what happened here, and that's what will happen at Apex."
Bigger transportation projects are already slated for the area immediately surrounding the new Tropical Parkway exit, which abuts the terminus of the 215 Beltway.
Construction started last month on the final five-mile segment of the Beltway from North Fifth Street to the Union Pacific Railroad line just west of Range Road. The $70 million project, set to open by April 2020, calls for building new interchanges and bridges at Losee Road, Pecos Road and Lamb Boulevard.
The Nevada Department of Transportation plans to fill the gap between Range Road and I-15 with a system-to-system interchange that calls for replacing the current set of stop signs with several flyover ramps that will someday link I-15 and the Beltway.
The $90 million interchange is about 60 percent designed, with construction expected to start next year, said Tracy Larkin-Thomason, an NDOT deputy director.
Contact Art Marroquin at amarroquin@reviewjournal.com or 702-383-0336. Find @AMarroquin_LV on Twitter.