US 95 opens early, should help ease EDC traffic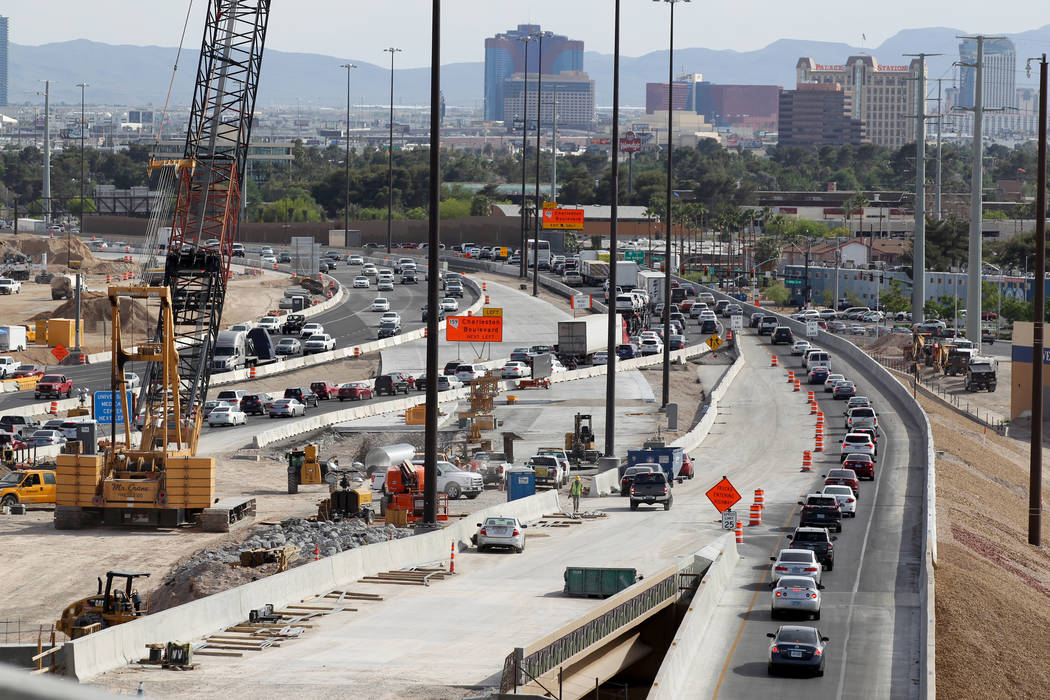 U.S. Highway 95 at Interstate 15 was back open in all directions shortly after midnight Monday after being shut down since midnight Friday.
The Nevada Department of Transportation had said the closures would last until 4 a.m. Monday.
The closure was required so construction crews could build a freeway bridge as part of Project Neon, the $1 billion widening of I-15 between the Spaghetti Bowl and Sahara Avenue.
With the Electric Daisy Carnival coming to an end early Monday morning, the reopening of U.S. 95 should be a relief for many commuters.
Negotiations with organizers of EDC prompted the NDOT on Wednesday to roll back some of the freeway restrictions that had been planned for the weekend.