4 rescued during record-breaking rainfall in Las Vegas Valley — PHOTOS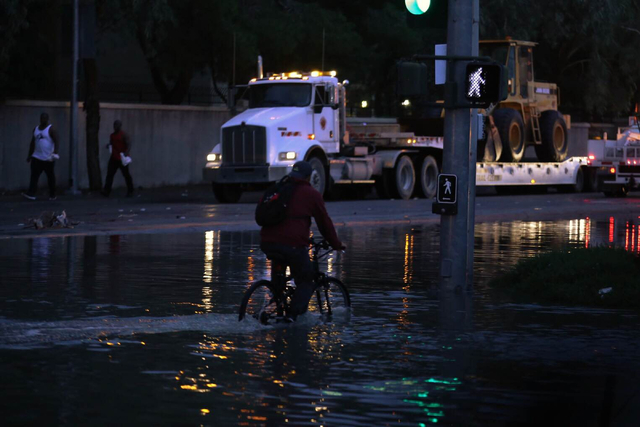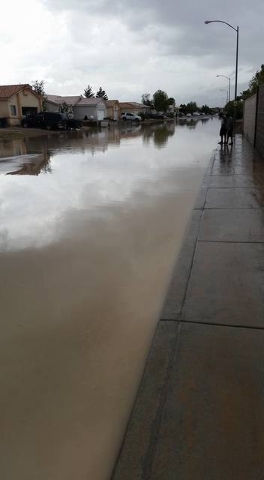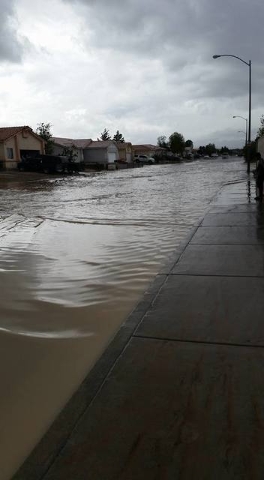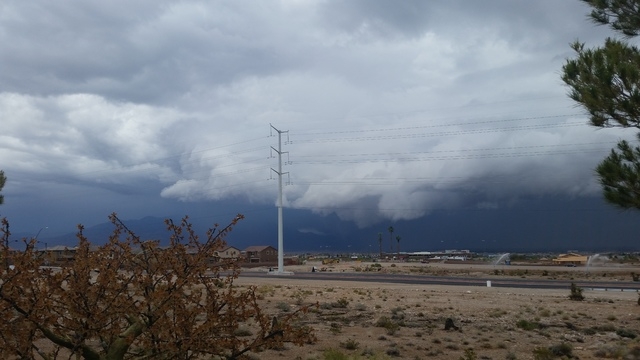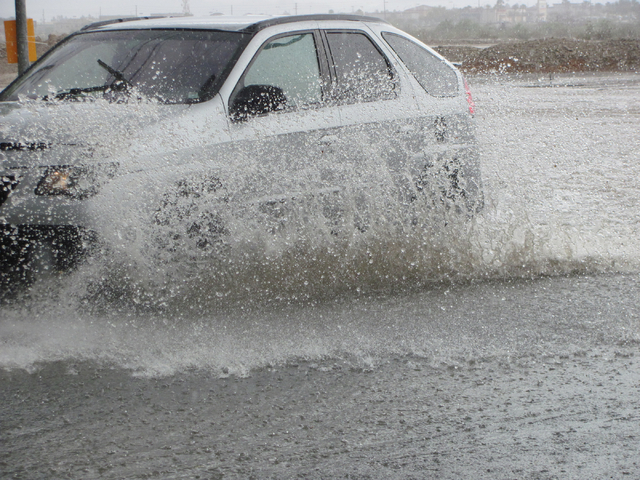 Four people were rescued from flood control channels and two from their vehicles Saturday as record-breaking rain fell and flash floods hit the Las Vegas Valley.
A flash flood advisory warning covered the entire valley until 6:30 p.m. Saturday, National Weather Service meteorologist Caleb Steele said. The waters from the thunderstorms were "slow to recede," he said.
About 1 p.m., Clark County Fire and Rescue rescued a man trapped in a flood control channel under the Dean Martin overpass, south of Tropicana Avenue, directly behind the Golden Palms Hotel, Assistant Fire Chief Larry Haydu said. The man was uninjured, and he was rescued by ladders and safety lines that were lowered down to him, Haydu said.
While en route to the first incident, responders noticed three people stuck in another flood control channel on Dean Martin Drive, just north of Flamingo Road, Haydu said. The three adults were rescued , with one suffering a "minor leg injury" and taken to Spring Valley Hospital Medical Center, Haydu said.
Just after 4 p.m., Clark County Fire Department responded to five vehicles stuck in water at 3950 Koval Lane near Winnick Avenue, Haydu said. "Two adults and one infant were rescued from their vehicles," and police shut down Winnick Avenue, Haydu said.
The area is not far from The Linq, where flash floods sent a river of water sweeping through a parking garage, 3535 Las Vegas Boulevard South.
The valley broke the daily rainfall record for April 9, thanks to a storm system moving in from the Southern California coast, the weather service said.
The previous record rainfall for April 9 was .17 inches, set in 1943, and .62 inches had fallen as of 5 p.m. Saturday — more than tripling the record, Steele said.
Before Saturday, the valley had received at total of .63 inches of rainfall, about an inch below normal for this time of year, weather service meteorologist Barry Pierce said.