EDC crowds unlikely to get wet during weekend party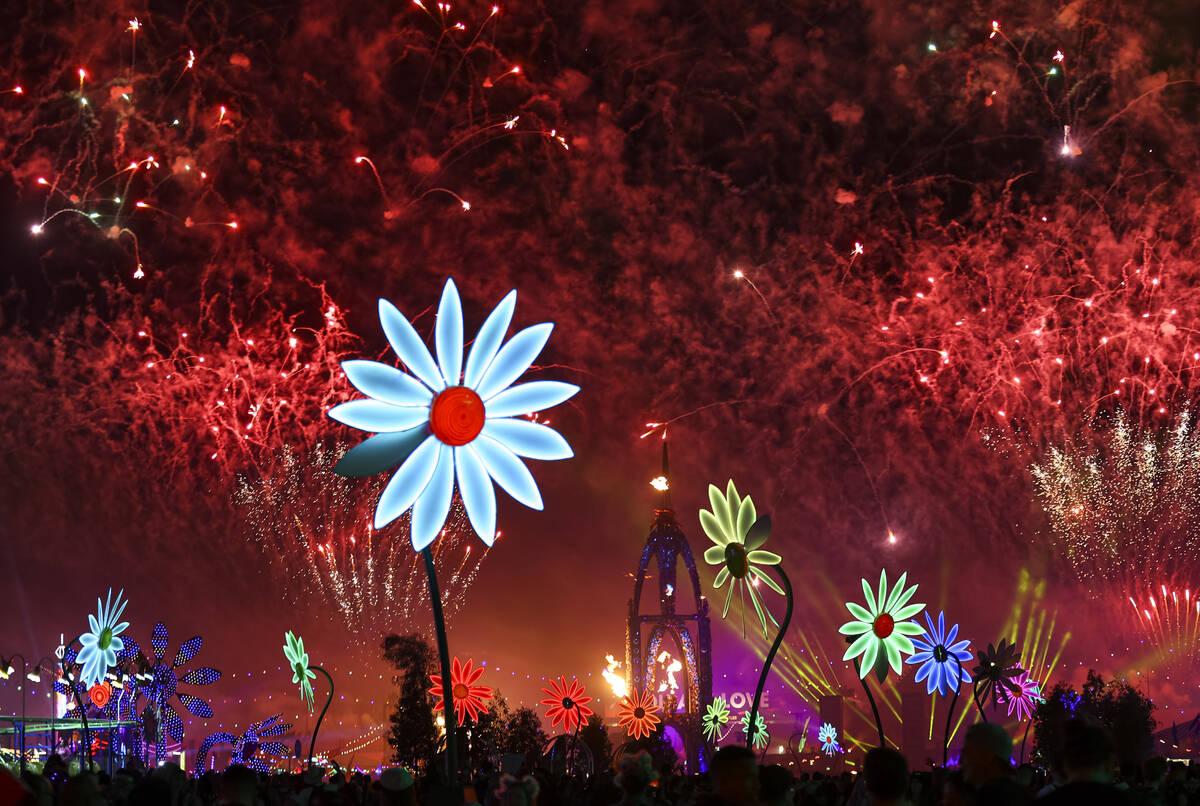 It appears the projected 180,000 nightly EDC attendees will have good weather for three nights of fun and frolic at Las Vegas Motor Speedway.
The only precipitation in the National Weather Service weekend forecast is a 20 percent chance of rain mostly before midnight Saturday.
Winds, primarily from the east and northeast, are expected to stay below 20 mph. The daily high around 95 should drop to the low 70s in the early morning hours as throngs of EDC fans head to daytime rest.
"The only exception would be if a storm develops and the winds from the outflow would be gusty," meteorologist Brian Planz said.
Weekend temperatures in the valley are forecast to be seasonable with perhaps some unofficial readings close to 100 on the east side with upper 90s over other areas.
Rain fell on the Spring Mountains on Friday with just over a half-inch at Harris Springs, and .04 of an inch was recorded in the Green Valley area.
No 100 yet
Las Vegas has yet to reach a reading of 100 at Harry Reid International Airport, the official measuring station, yet this year. The average date for hitting the century mark is May 24, said the weather service.
Monday and Tuesday next week are the warmest days in the forecast, Planz noted, with a projected high of 97 on Tuesday.
"After that we will cool off a bit," Planz said.
Contact Marvin Clemons at mclemons@reviewjournal.com. Follow @Marv_in_Vegas on Twitter.