Las Vegas braces for Saturday storm; closures planned on Mount Charleston
Updated February 24, 2023 - 11:33 pm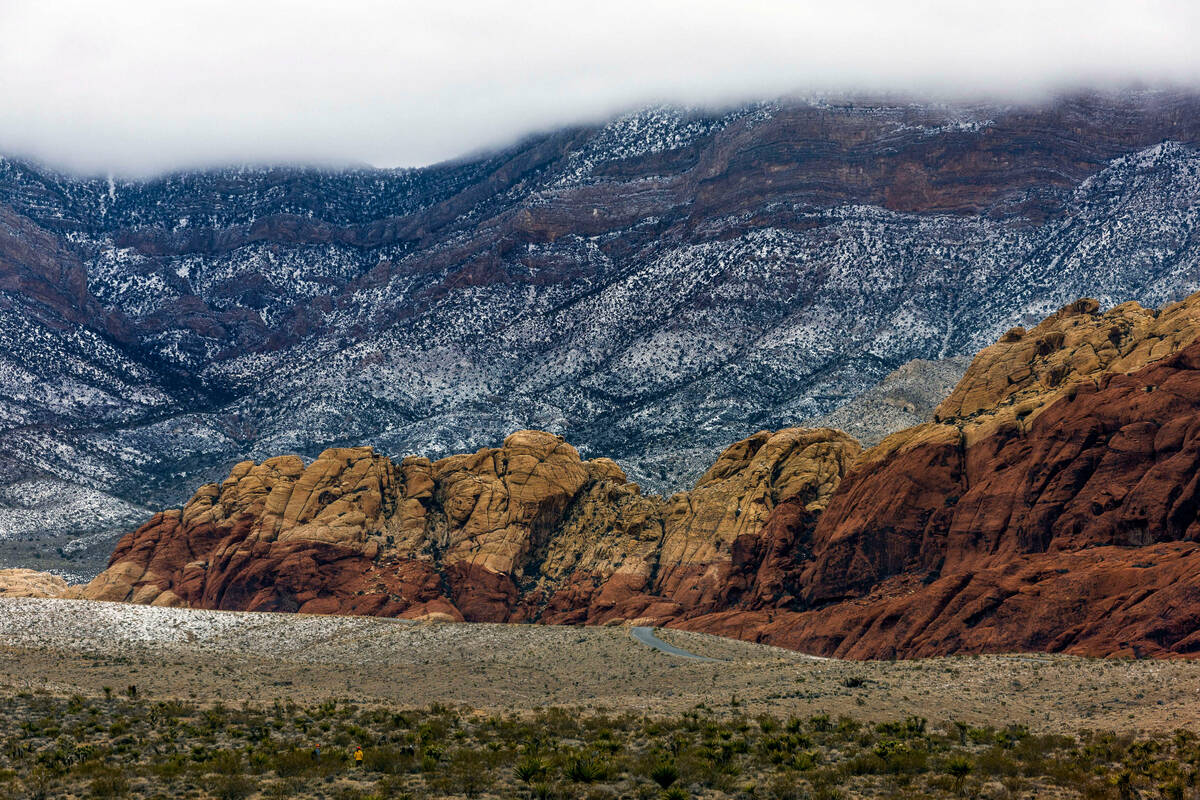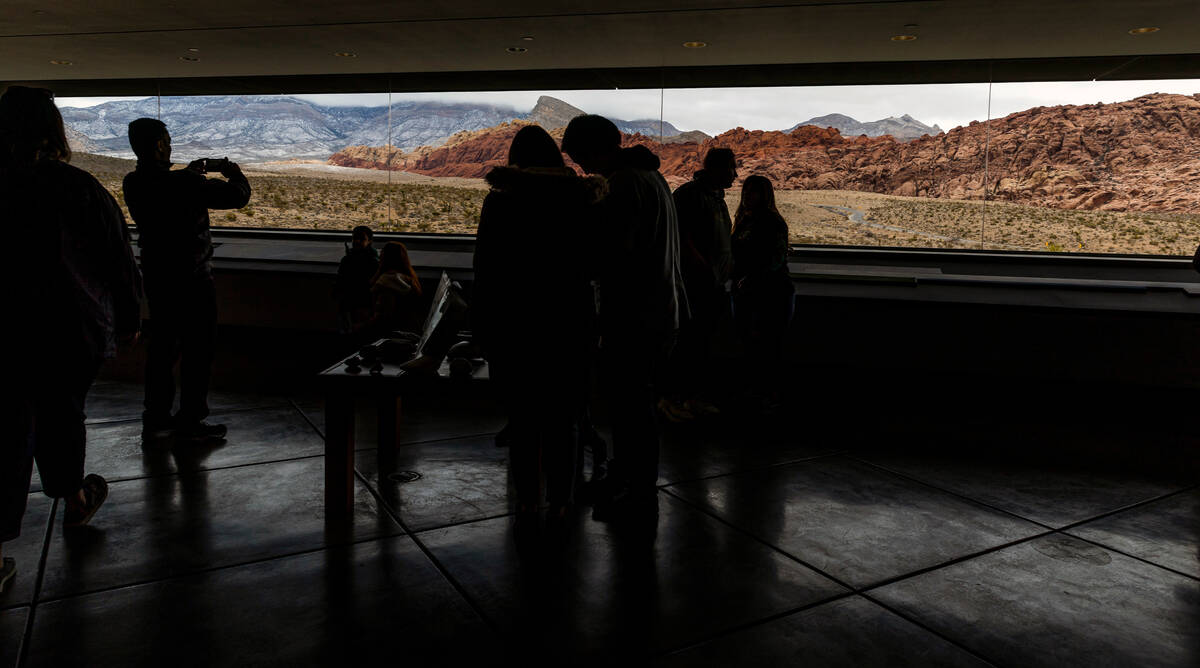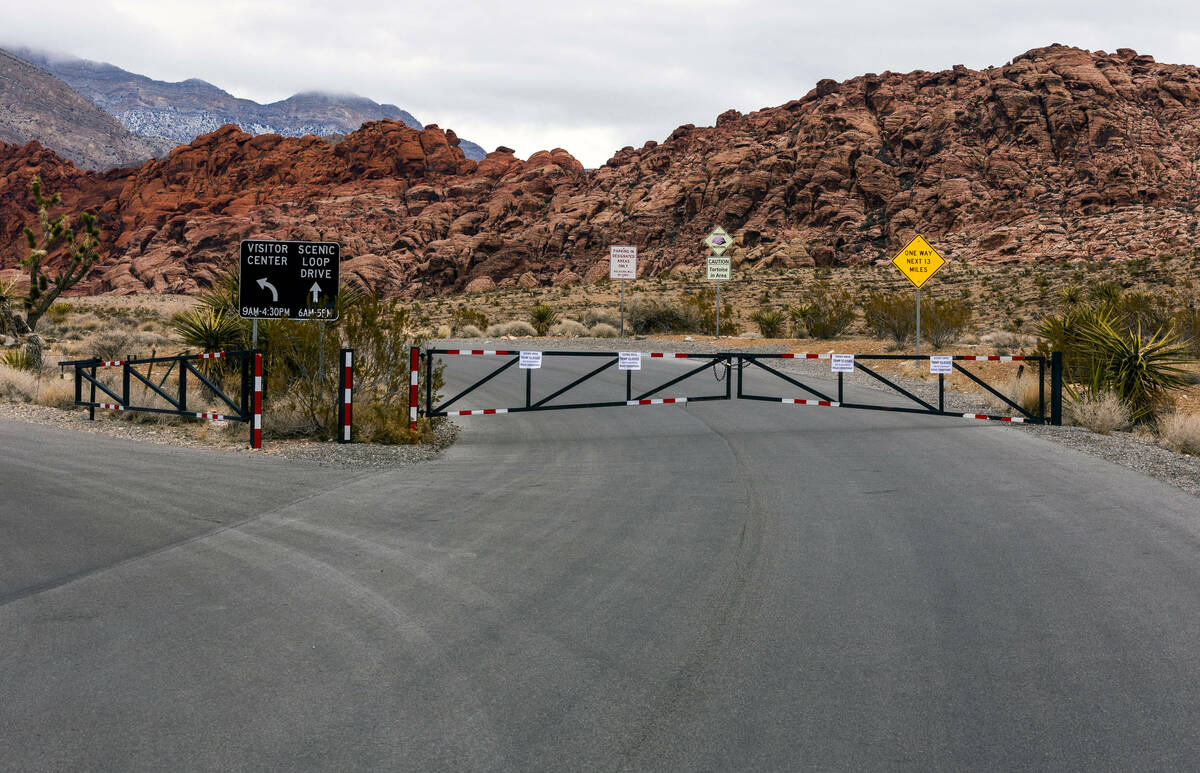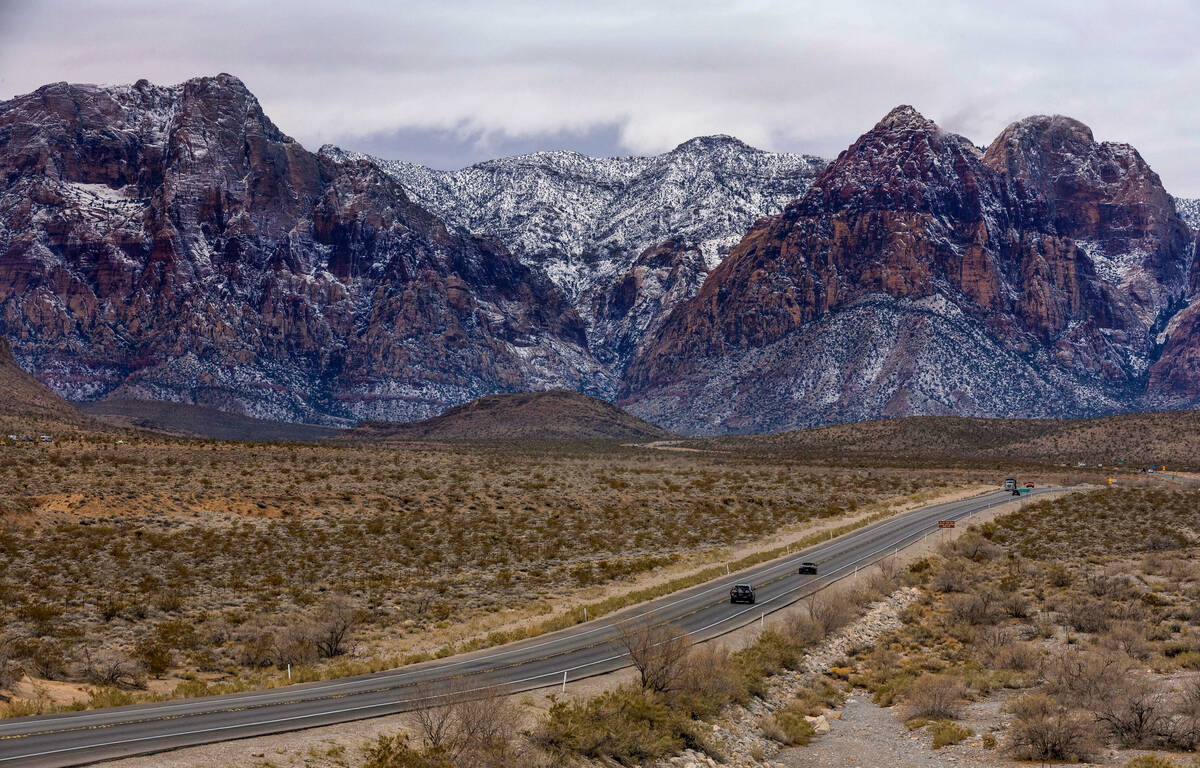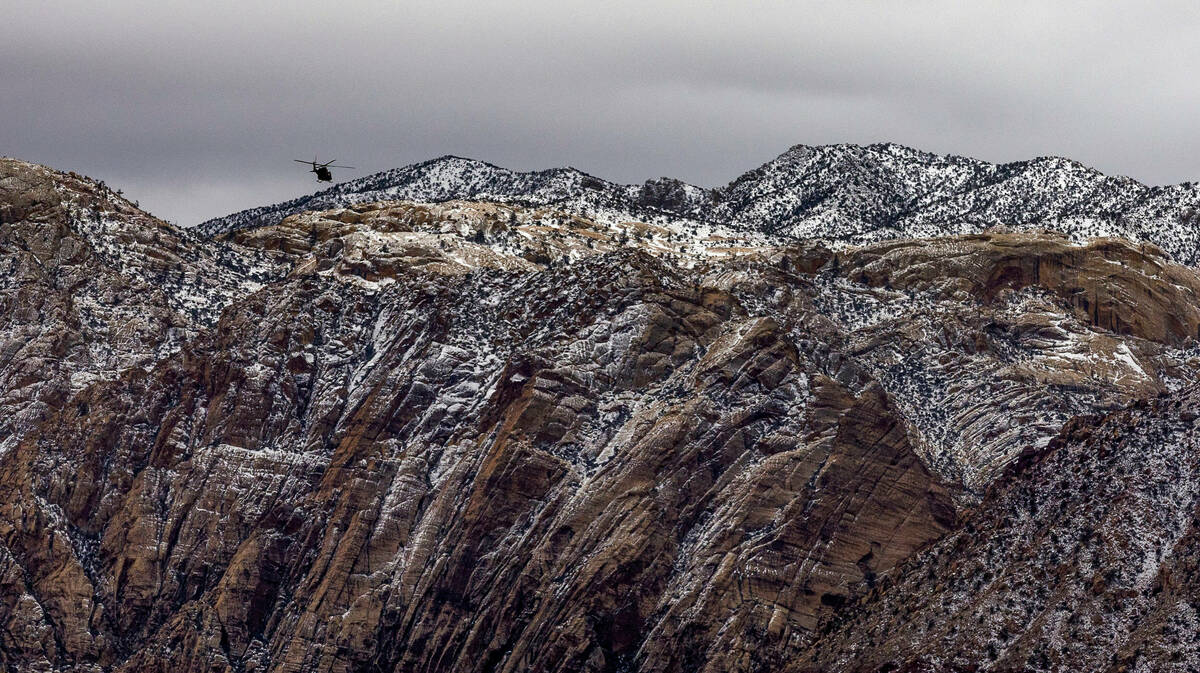 A weekend of rain and/or snow with strong winds is forecast for the Las Vegas Valley.
Saturday is most likely the best chance for precipitation, but rain or snow is not out of the question all weekend. Overnight showers are a 60 percent chance, mainly after 4 a.m. The Saturday low will be around 45, and winds could gust to 26 mph.
The precipitation odds Saturday are 80 percent. Winds are forecast to gust as high as 25 mph, while the high will be near 57.
Saturday night could see rain before 1 a.m. and then possibly snow showers in the overnight hours. The odds are pegged at 50 percent. The Sunday morning low will be near 34. Sunday should be mostly sunny with a high near 52.
Chances for precipitation return starting Tuesday for several days. Highs and lows will remain in the low 50s and upper 30s.
If you are planning to go to @GoMtCharleston in the Spring Mountains NRA this weekend, please be prepared to install snow chains, have a 4-wheel drive vehicle, or snow tires. Also, get there early. Law enforcement will restrict entrance once Kyle and Lee Canyons reach capacity. https://t.co/crRhJisiwn

— Humboldt Toiyabe NF (@HumboldtToiyabe) February 23, 2023
Storm/snow warnings
The Spring Mountains and Red Rock Canyon are under two winter storm warnings.
The second runs until 4 a.m. Sunday. Total snow accumulations of 6-10 inches is expected above 4,000 feet with 1-2 feet above 7,000 feet. Winds could gust to 45 mph.
Travel could be very difficult to impossible on roads to Kyle and Lee Canyons, and chains and snow tires are required. As well as Route 160 at Mountain Springs Summit.
The Spring Mountains Visitor Center and Kyle Canyon, Foxtail and Old Mill picnic areas will be closed Saturday due to the storm, Humbolt-Toiyabe National Forest tweeted.
Adverse driving conditions warnings were issued for both Route 160 at Mountain Springs Summit and on Interstate 15 south of Jean.
In a post on Twitter, Red Rock Canyon announced that the opening of its scenic drive was delayed this morning after ice and snow on the road created unsafe driving conditions. The canyon said its drive was open by 1 p.m.
Routes in California impacted by weather-related closures near the Nevada border include California State Route 266 and U.S. 395 from Pearsonville to Independence and Gorge Road north of Bishop to Eastside Lane in Walker.
The San Bernadino Mountains are under a blizzard warning from the weather service. Travelers should anticipate blowing snow and fog above 5,000 feet. About 1 to 3 feet of snow of expected between 4,000 and 5,000 feet. Winds are anticipated to be between 25 to 35 mph with 50 to 60 mph gusts. Visibility may be difficult to impossible near the mountains.
El Cajon Pass on I-15 through the mountains was still open Friday night.
From @blmnv: Opening is delayed this morning for the Scenic Drive at Red Rock Canyon National Conservation area due to ice and snow on the road causing unsafe driving conditions. pic.twitter.com/euC0lbaRZL

— Red Rock Canyon LV (@RedRockCynLV) February 24, 2023
Warnings all around region
Much of central Nevada, southeast California and northwest Arizona will be under winter storm warnings through much of the weekend.
Lincoln County could see 5-10 inches of snow with 10-20 inches in the mountains and passes above 5,500 feet. Winds may reach 40 mph. Travel could be very difficult to impossible on Routes 93 and 375. The warning runs until 4 a.m. Sunday.
The Sheep Range, including Hayford Peak, could see 1 to 2 feet of snow and wind gusts to 45 mph through Sunday morning.
Esmeralda and central Nye counties, including Goldfield, Silver Peak and Dyer, could see up to 3 feet of snow and wind gusts to 50 mph until Sunday morning.
Death Valley could receive 1-2 feet of snow above 4,000 feet and winds could gust to 50 mph.
Blizzard conditions above 8,000 feet are forecast for north of Tonopah and into central California until 4 p.m. Saturday. Winds to 60 mph are possible and total snow accumulations may range from 3 to 6 feet.
Contact Marvin Clemons at mclemons@reviewjournal.com. Follow @Marv_in_Vegas on Twitter.