Monsoon moisture begins to hit Las Vegas
September 7, 2014 - 6:35 pm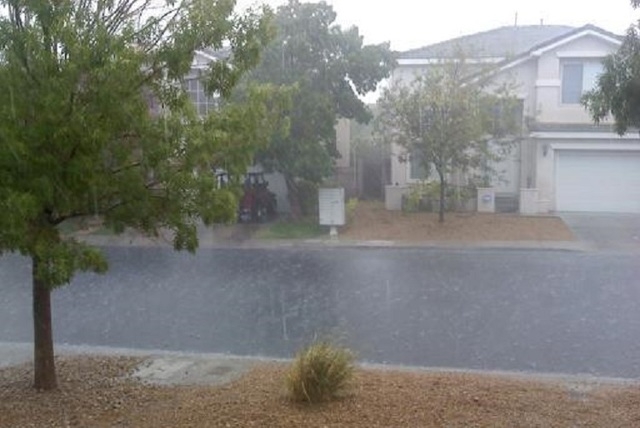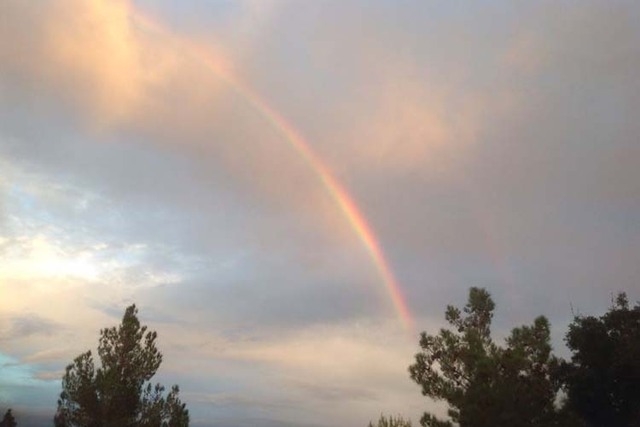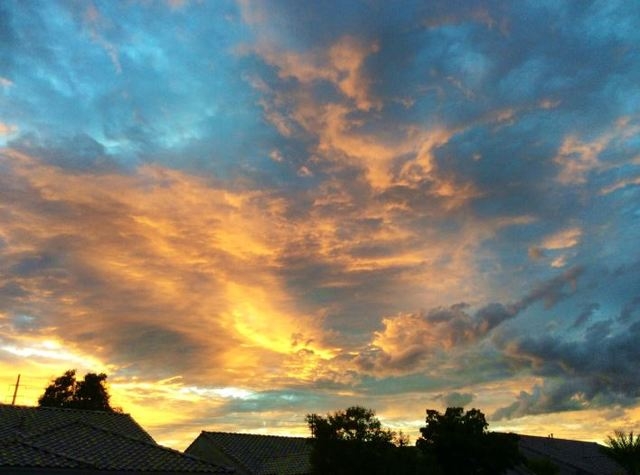 Though the sun made an appearance Sunday morning, by mid afternoon, many parts of the valley were soaked as storms moved across Clark County.
The National Weather Service reported flooding south of Clark County, near Kingman, around 5 p.m. Sunday.
Earlier in the afternoon, the weather service forecast 60 mph winds and hail in Moapa.
A flash-flood warning was in effect for the west valley, including Summerlin, the weather service announced. The warning was in place until 4:45 p.m. Sunday.
The weather service reported heavy rain in the area with a possibility of hail. Just before 1 p.m. the storm produced a half an inch of rain in about 15 minutes. Nickel size hail in Summerlin was also reported.
A sixth of an inch of rain fell for 15 minutes at the 215 Beltway, near Tropicana Avenue and Flamingo Road, the Weather Service said.
A three-day flash flood watch that went into effect 10 a.m. Sunday forecasts lots of monsoon weather for the start of the week, said weather service meteorologist Dan Berc.
Sunday's forecast includes partly sunny skies and temperatures in the mid-90s, but clouds will roll into the valley as early as this afternoon, Berc said. Thunderstorms after midnight will be accompanied by low temperatures in the mid-70s and winds will range between 10 and 15 miles per hour.
Monday will be stormy in the morning, and increasingly so into the afternoon when severe thunderstorms and heavy rainfall will persist. High temperatures for the valley will hover in the low 90s and nighttime lows will be between 68 and 73 degrees.
Tuesday will be partly sunny with a 50 percent chance of thunderstorms. High temperatures will stick around 90 degrees and 10-15 mile-per-hour winds will blow through the valley.
The sun is expected to fully reappear Wednesday, and highs will climb back up to about 96 degrees. Nighttime lows will be in the mid-70s.
Contact Kimber Laux at klaux@reviewjournal.com or 702-383-0381. Find her on Twitter: @lauxkimber.