Sunny Sunday forecast for Las Vegas Valley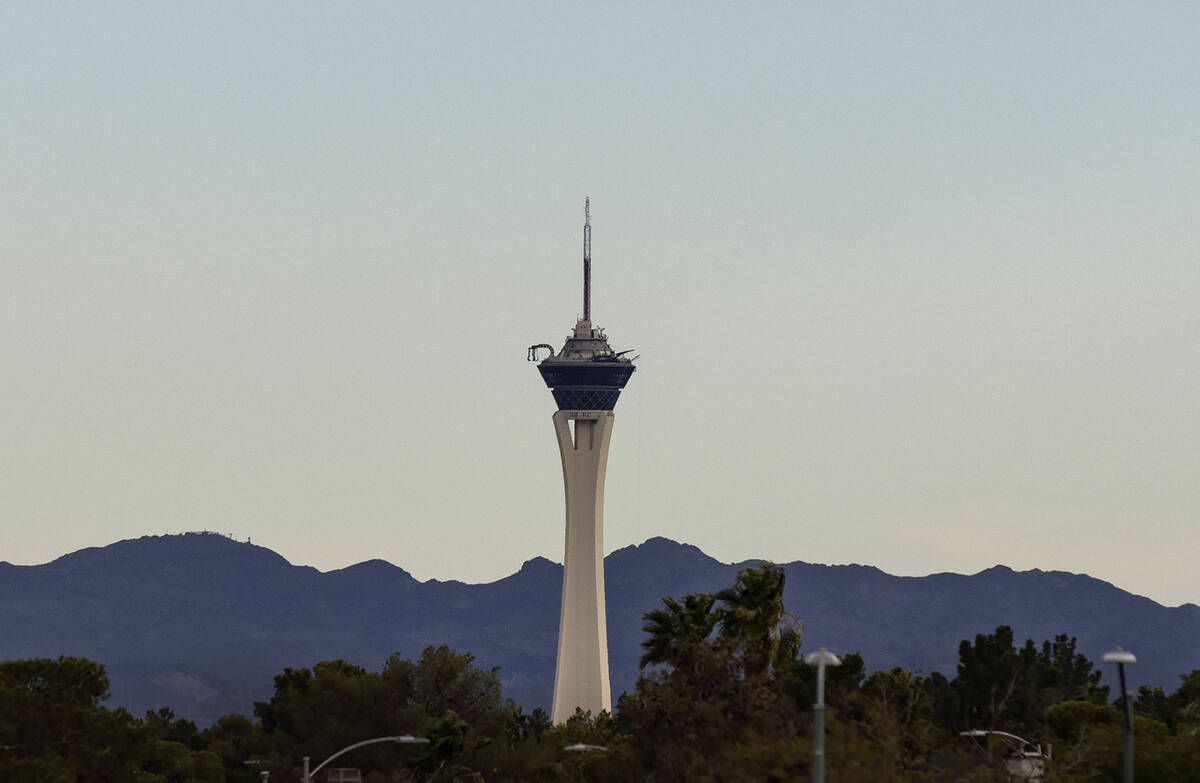 Las Vegas should see warmer conditions Sunday, according to the National Weather Service.
Alternating clouds and clearing skies Saturday limited the high to 54, but a high of 59 is expected with a mostly sunny sky. Winds should be limited to 5 mph in the afternoon.
After a Monday morning low near 42, a fairly weak front will generate partly sunny conditions that could lead to a 10 percent chance of showers after 4 p.m. The high should be near 59 with calm winds.
Showers are a 60 percent chance overnight into Tuesday with a possible thunderstorm late in the morning or in the afternoon.
Skies are expected to clear the rest of the work week before a chance of showers on Saturday, forecasters say.
⚠❄ Heavy Snow is on the way to the Southern Sierra and White Mountains for early next week, with several feet of snow possible. Make sure you plan ahead if traveling through this area Monday and Tuesday. #cawx pic.twitter.com/QBwyzWaAe2

— NWS Las Vegas (@NWSVegas) January 7, 2023
Snow in Northern Nevada
Northern Nevada will see winter conditions intensify early Sunday with snowfall around 1-3 inches. However, a potent atmospheric river is still expected to impact the area Monday into Tuesday. This system will bring copious amounts of moisture and precipitation to the region.
"Along river basins and cities that predominately see just rainfall, urban and small stream flooding concerns is likely," the Reno office of the weather service said. "However, there is a high degree of uncertainty in snow levels, especially on Monday during the onset of the storm. Conditions are favorable for heavy/wet snow with high precipitation rates on Monday, even in the lowest valleys."
Propane supply issues
Recent storms and supply chain issues have delayed delivery of propane across Nevada.
To immediately address the propane emergency ahead of more severe winter weather, Gov. Joe Lombardo signed an emergency order Friday to temporarily suspend motor carrier regulations, allowing drivers to work longer hours than regulations normally permit.
The suspension of regulations will expedite the propane delivery process and help support critical state infrastructure, while ensuring the health and safety of Nevadans amidst ongoing winter storms, the governor's office said in an email.
Contact Marvin Clemons at mclemons@reviewjournal.com. Follow @Marv_in_Vegas on Twitter.