Athletes of the Week — Oct. 18
October 18, 2017 - 4:30 pm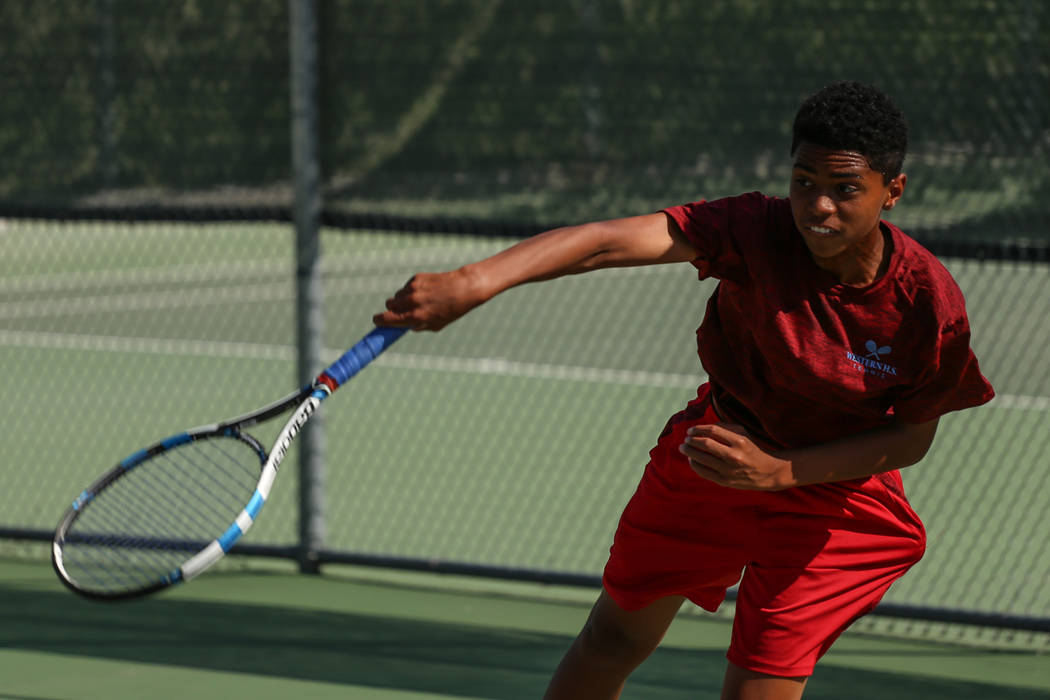 ATHLETES OF THE WEEK
Boys cross country
Milton Amezcua, Green Valley
The senior won the large school boys race at the Lake Mead Invitational at Veterans' Memorial Park, covering the 3.1-mile course in 16 minutes, 48 seconds.
— —
Girls cross country
Sarriah Brown, Sierra Vista
The junior posted a time of 20 minutes, 5 seconds to win a 3.1-mile race at the Lake Mead Invitational at Veterans' Memorial Park.
— —
Football
Jayden Perkins, Virgin Valley
The senior rushed for 214 yards and two touchdowns, had two catches for 44 yards and a TD and recorded six tackles and a sack in a 26-14 road win over rival Moapa Valley.
— —
Girls golf
Sami Penor, Coronado
The senior overcame a three-stroke deficit from the first round and shot 1-under-par 71 at Bear's Best to finish 5-over and claim her second Sunrise Region title.
— —
Boys soccer
Ben Stang, Liberty
The senior had five goals and an assist in two Patriots' wins last week, including both goals in a 2-1 victory over Green Valley.
— —
Girls soccer
Isabella Robins, Somerset-Sky Pointe
The senior had six goals in two victories last week, and helped the Eagles reach .500 on the season and move into the top three in the Class 3A Sunrise League.
— —
Boys tennis
Rua Elmore, Western
The sophomore coasted to a 6-1, 6-2 victory over Boulder City's Connor Mikkelson in the Class 3A Southern Region final on Saturday morning.
— —
Girls tennis
Isabella Shelton and Shelby Graber, Palo Verde
The duo beat Sierra Vista sisters Andrada and Ariana Stanciu 6-4, 6-3 for the Class 4A Sunset Region doubles title.
— —
Girls volleyball
Arien Fafard, Palo Verde
The sophomore setter had 98 assists, 19 kills and three aces last week to help the Panthers to wins over Arbor View, Spring Valley and Sierra Vista.