Looking ahead at the week in high school sports
December 31, 2017 - 3:55 pm
Updated December 31, 2017 - 3:55 pm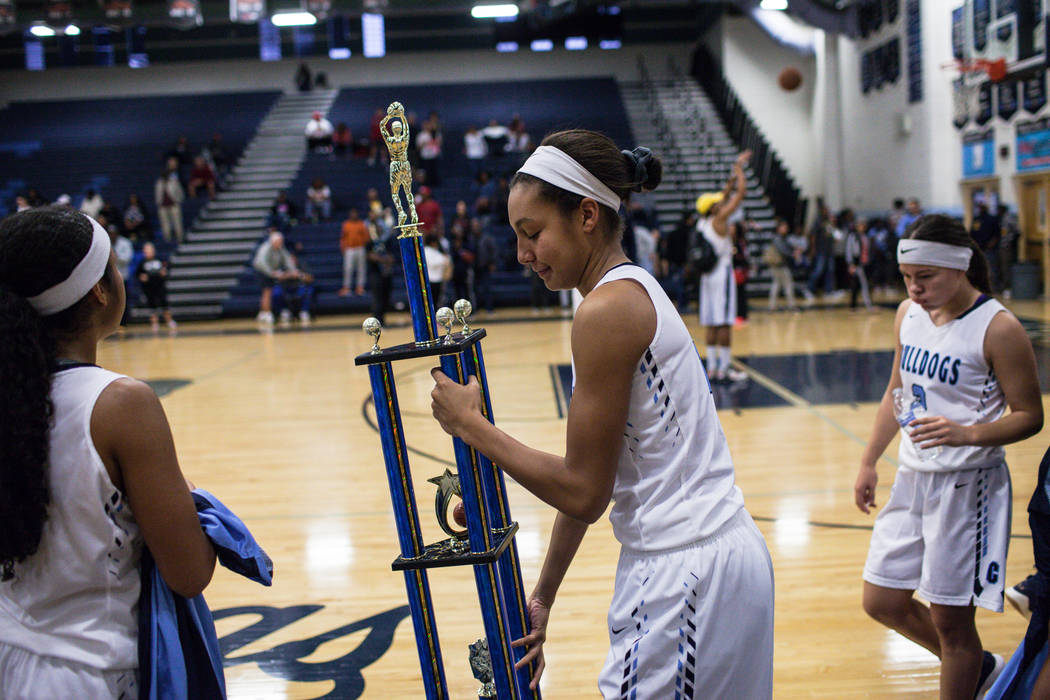 Here is a look at some of the week's top high school sports events.
BOYS BASKETBALL
Wednesday — Del Sol at Eldorado, 6:30 p.m.
The Dragons head to Class 4A Eldorado to play the upstart Sundevils, who are off to a 7-3 start and played in the Las Vegas Prep Championship title game on Friday.
Friday — Centennial at Faith Lutheran, 6:30 p.m.
The Bulldogs visit the Crusaders, who currently sit atop the Northwest League standings with a 12-1, 2-0 record.
Thursday —Virgin Valley at Pahranagat Valley, 5 p.m.
The Bulldogs make the trek to Alamo for a date with the Class 1A favorite Panthers.
GIRLS BASKETBALL
Friday — Centennial at Faith Lutheran, 5 p.m.
The top-ranked Bulldogs already have lost a couple games to out-of-state opponents, and that doesn't bode well for area teams. Centennial travels to face a Crusaders team looking for one of the Northwest League's four playoff spots.
Saturday — Durango at Green Valley, 4:30 p.m.
The Trailblazers hope to secure one of the Southwest League's four playoff spots, and this will be a good non-conference test. Though the team has missed a pair of starters the past couple of weeks, Green Valley is expected to be a playoff team in the Southeast League.
FLAG FOOTBALL
Friday — Mustang Rodeo at Shadow Ridge, 3 p.m.
The only flag football event of the week, the Mustangs host Arbor View, Bonanza and others in a tournament.
WRESTLING
Thursday —Wolves Rumble at Basic, 9 a.m.
Basic welcomes Coronado, Foothill, Sierra Vista, SLAM Academy and Lincoln County in for a Thursday match-up before school gets going again.
Friday — Bulldog Grappler at Centennial, 9 a.m.
Seeing Las Vegas and Centennial go head-to-head will be a treat for valley wrestling fans. Bonanza, Liberty and Palo Verde are scheduled to compete as well.