2A STATE BASEBALL: Hunter Wilken, Lincoln County shut down West Wendover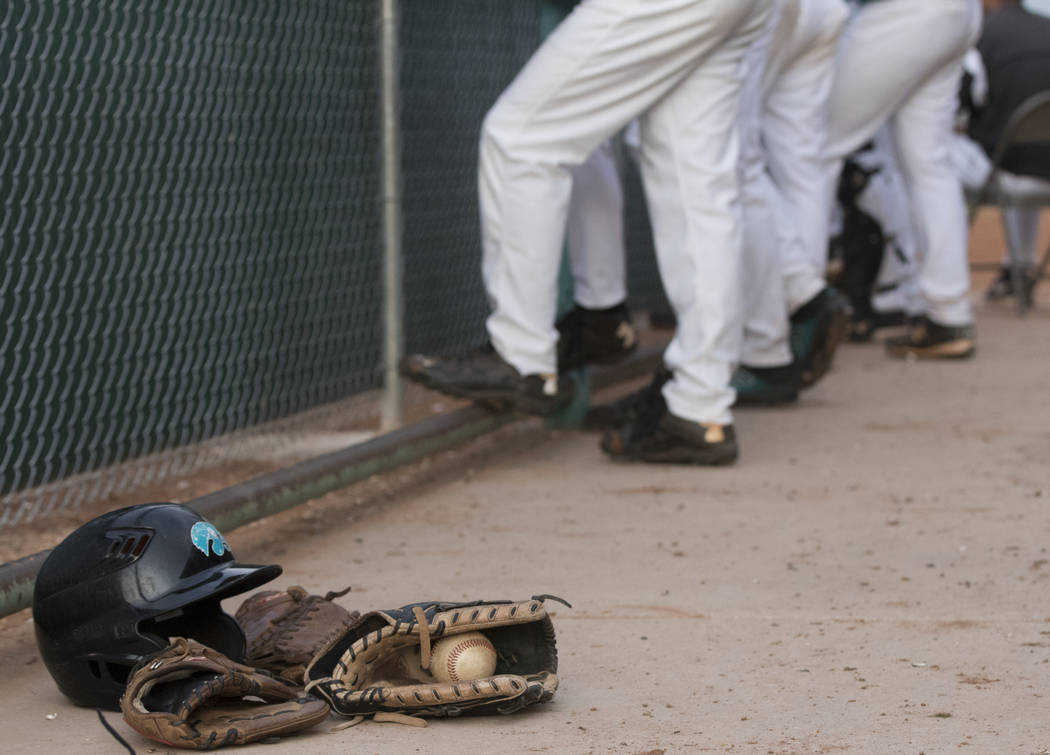 Lincoln County's baseball team has depended on quality pitching and superior defense all season.
So, when the Lynx allowed 31 runs in three games during the Southern Region tournament last weekend, it caught coach Ray Wadsworth a little off guard.
Good thing his ace starter Hunter Wilkin was back to normal for the state tournament.
Wilkin went the distance and struck out five while scattering two hits in a 5-2 win over West Wendover on Thursday in the opening round of the Class 2A state tournament at The Meadows.
"It's been our mantra all year long: Let's pitch well, plus have good defense and we'll win ball games," Wadsworth said. "Our hitting just kind of started to come along near the end. We've depended on our pitching all year."
The Wolverines were led by starting pitcher Luis Esparza, who went 1-for-2 with a pair of walks and a run scored, while he struck out nine from the mound.
Lincoln County (23-3) will face Yerington (30-2-1) on Friday in the semifinals, with the winner advancing to Saturday's championship game.
Wilkin was masterful in keeping the Wolverines off balance, as he retired 12 of the final 15 batters he faced using a three-pitch arsenal that included a nasty curveball and a filthy knuckleball.
"I feel good with all my pitches right now," said Wilkin, who finished with 104 pitches. "I know I've got one of the best defenses in the league behind me, so my goal is just to throw strikes, and I know I've got them behind me."
Trailing 1-0, the Lynx gave Wilkin a lead to work with in the second inning when Kevin Mathews hit a two-out single, Tristan Davis brought him home with a double and Kamdon Lewis followed with an RBI single to bring in Davis.
The Wolverines tied the game in the top of the fourth, but Lincoln County answered in their half of the frame when Lewis' triple to the right-center field wall brought home Frank Toledo and Mathews.
Lewis led Lincoln County's offensive attack, going 2-for-2 with three RBIs and a run scored. Cody Thornock went 2-for-4 with a double and an RBI, Davis was 1-for-3 with a run and an RBI, and Kobe Walker was 2-for-2.
"Good pitching and good hitting will win a championship," Wadsworth said. "(Hunter's) breaking ball, he could throw for a strike, I felt at any moment today. That was definitely keeping West Wendover off balance, and busting inside with his fastball, good location overall, he just pitched fantastic."
Yerington 12, Needles 5 — The Mustangs missed several opportunities on offense, leaving the bases loaded in two innings, and committed costly errors in falling to the North's top-seeded Lions.
"We had, in our opinion, some errors that didn't end up on the scoreboard," Needles coach Ken Parker said. "You just can't win ball games when you give up those runs and commit errors. Add in four or five walks and it's tough to come back from that."
Needles tied the game at 2-2 in the top of the third, but couldn't capitalize with the based loaded. Yerington responded in the bottom of the third with five runs to take a 7-2 lead.
The Mustangs inched closer in the fifth inning with two more runs and once again stranded three to end the inning. Yerington added five more in the bottom of the sixth to put the game out of reach.
"I don't think any one of their pitchers were dominating. We put the ball in play, we put some runs up on the board, we just didn't get on a roll. We just couldn't get five, six, seven hits in a row," Parker said. "When you don't get the timely hitting, it's tough. It's a long season, we have some young kids, everybody is mentally drained and this is where champions are made. You gotta play all the way through it and win.
"I think we're still in it, I really do. I think if we step up and play a little better defense, I think it's a much tighter ball game. I honestly don't think we're out of it. This was a tight ball game until the sixth inning."
Seven batters had one hit apiece for the Mustangs led by Jayden Yeager, who was 1-for-3 with a double and three RBIs.
Trevor Evasovic went 3-for-4 with two runs scored, while Austin Camarena was 2-for-4 with a double, two runs scored and four RBIs for Yerington.
Box scores:
Lincoln County 5, West Wendover 2