Basic crushes Coronado in elimination game — PHOTOS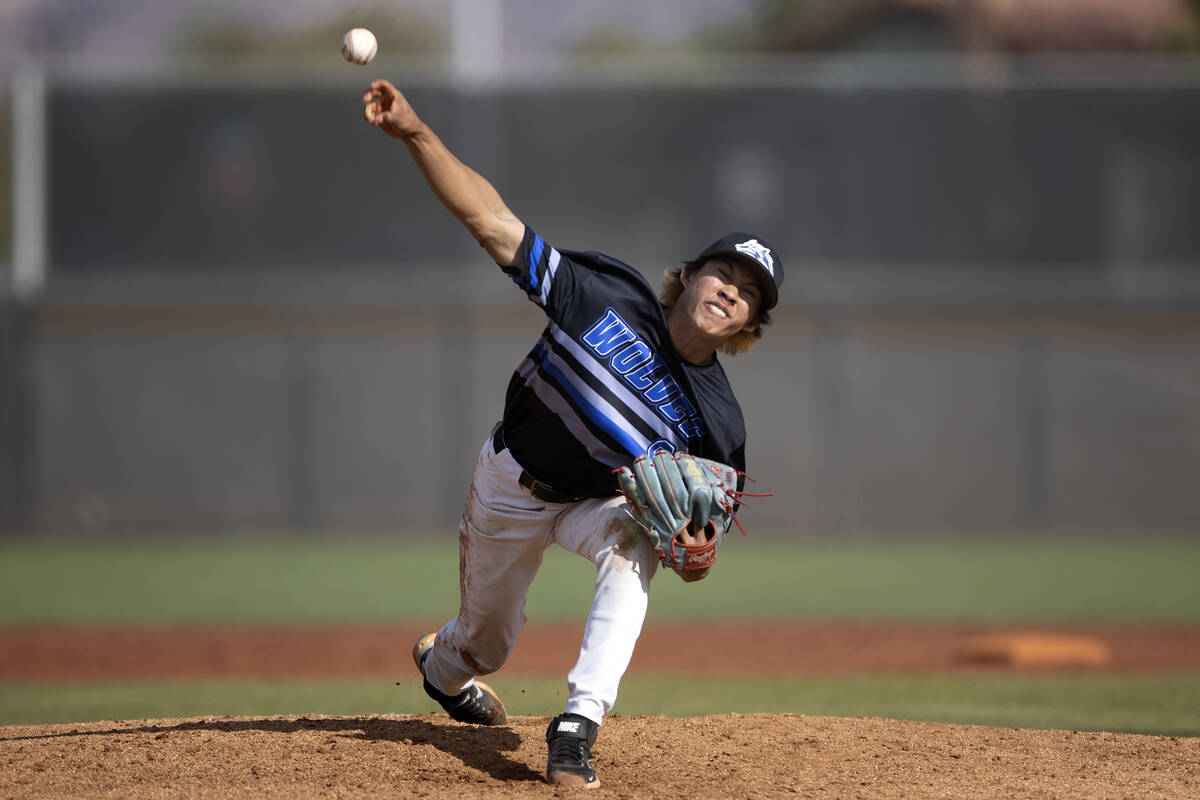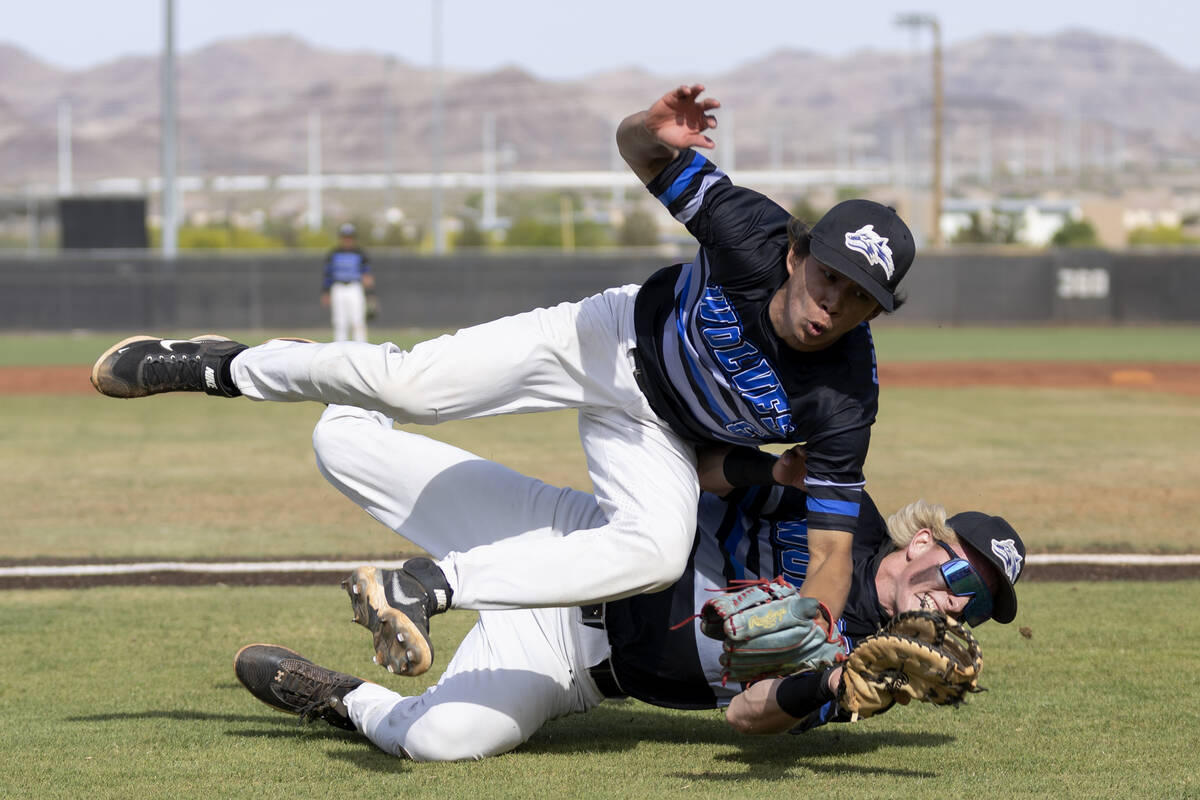 Facing elimination in the Class 5A Southern Region baseball playoffs isn't new for Basic.
The Wolves won two elimination games last year on their way to the Southern Region and state titles.
After losing its playoff opener to Faith Lutheran on Monday, the threat of elimination didn't appear to rattle Basic on Tuesday.
The Wolves, the No. 2 seed from the Desert League, rolled to a 12-1 home win over Coronado, the Desert's No. 4 seed, to stay alive in their quest to win a second straight state title. The game ended in the fifth inning due to the 10-run mercy rule.
Coronado defeated Basic twice in the regular season.
"I don't think we expected that kind of offensive output," Basic coach Scott Baker said. "But quite honestly, (pitcher) Tee Southisene had probably his best stuff all year. That helped out a lot."
Basic (23-8) will play at Desert League champion Green Valley — which lost 7-4 on Tuesday to Desert Oasis — at 4 p.m. Wednesday in another elimination game.
Southisene threw a complete game on 61 pitches. He struck out five and allowed four base runners on two hits and two walks. Coronado (19-13) didn't record its first hit until the fifth inning.
"I was just throwing strikes and getting ahead of batters," Southisene said. "Just pound the strike zone, get that first pitch and keep pounding. I just did my job — keep us in the game and keep the momentum with us."
The junior right-hander had plenty of support. Eight Wolves recorded hits and scored runs.
Tate Southisene was 2-for-3 with three RBIs, and Cooper Sheff was 3-for-3 with two RBIs.
"When (our pitching) gets shutdowns like that, it's easier to get our offense going," Tate Southisene said. "Once our offense gets going, nobody can beat us."
Basic pounced early with three first-inning doubles. Tate Southisene, Sheff and Lyndon Lee drove in runs to give the Wolves a 3-0 lead.
The rout was on in the third. All nine Basic batters went to the plate, and the Wolves scored six runs.
With the bases loaded, Tate Southisene scored on a Coronado error. Andruw Giles drove in two runs on a double, and two more scored on Randall Riley's triple. Riley raced home for the inning's final run on a wild pitch.
Tate Southisene added a two-run homer in the fourth, and Sheff followed him with a solo homer.
"I got out in front and was able to hit it good," Tate Southisene said.
Caden Hunt's two-out double in the fifth was Coronado's first hit. He scored on a Jack Morrison single.
"You prepare for the league games and tournaments so you come out in the playoffs with hopefully your best stuff, and today we got it," Baker said.
Basic and Green Valley split their two regular-season meetings. Basic won 15-2 on March 20, and Green Valley won 9-1 on April 13.
Facing another elimination game Wednesday, Baker said the importance of everything is heightened. He said he was pleased with the way Basic took advantage of its scoring opportunities, but knows it'll need to do that consistently to advance.
"We had some gigantic hits today, but we have to be a little better at moving runners," Baker said.
Contact Alex Wright at awright@reviewjournal.com. Follow @AlexWright1028 on Twitter.