Bengal: Darkness halts Crusaders' rally against Silverado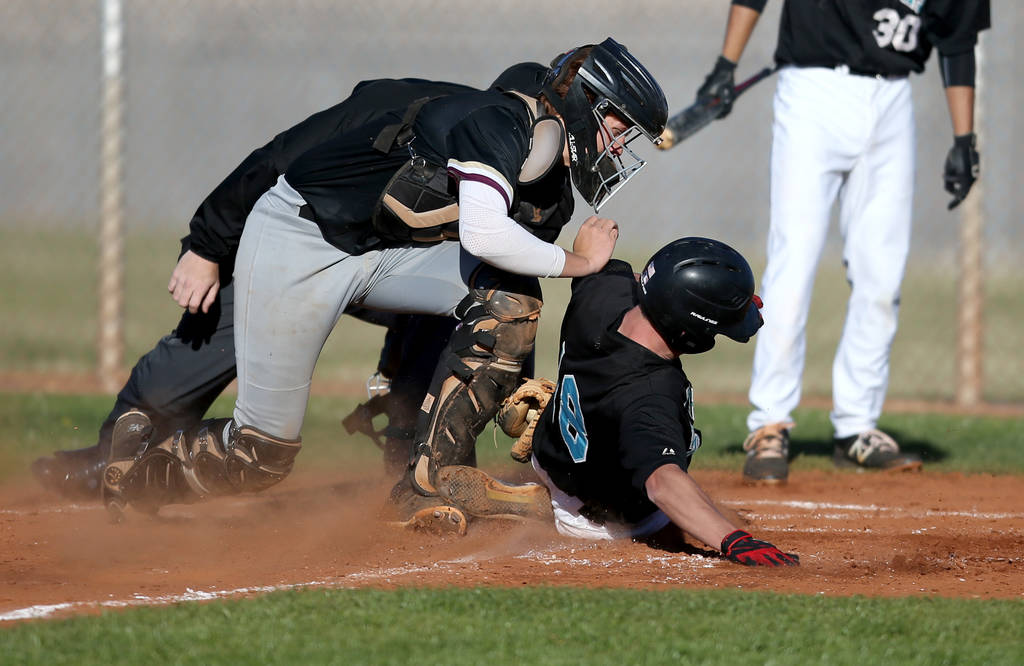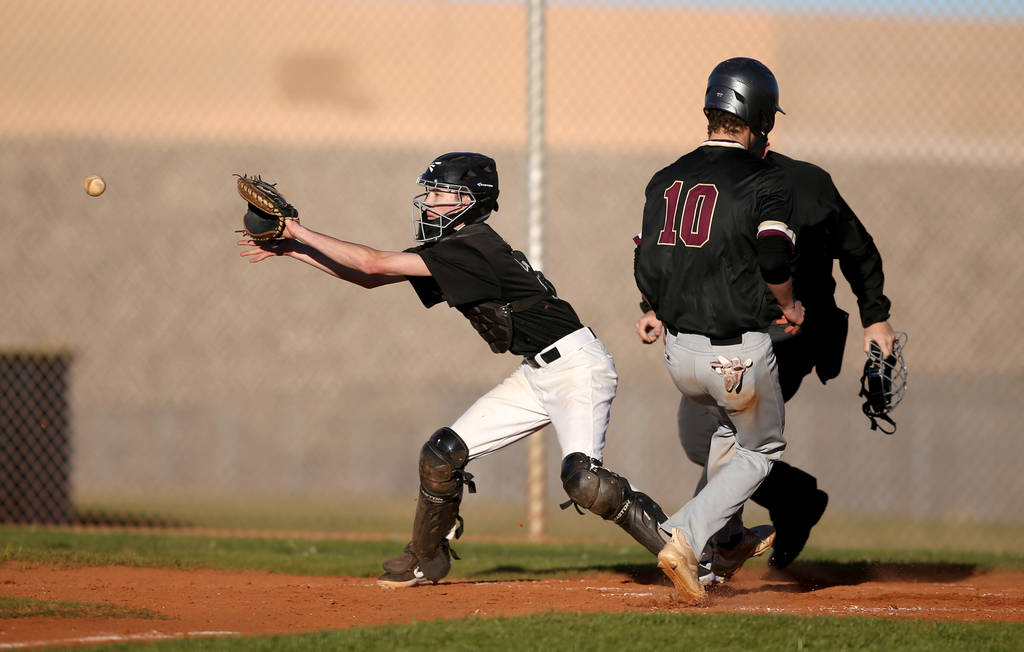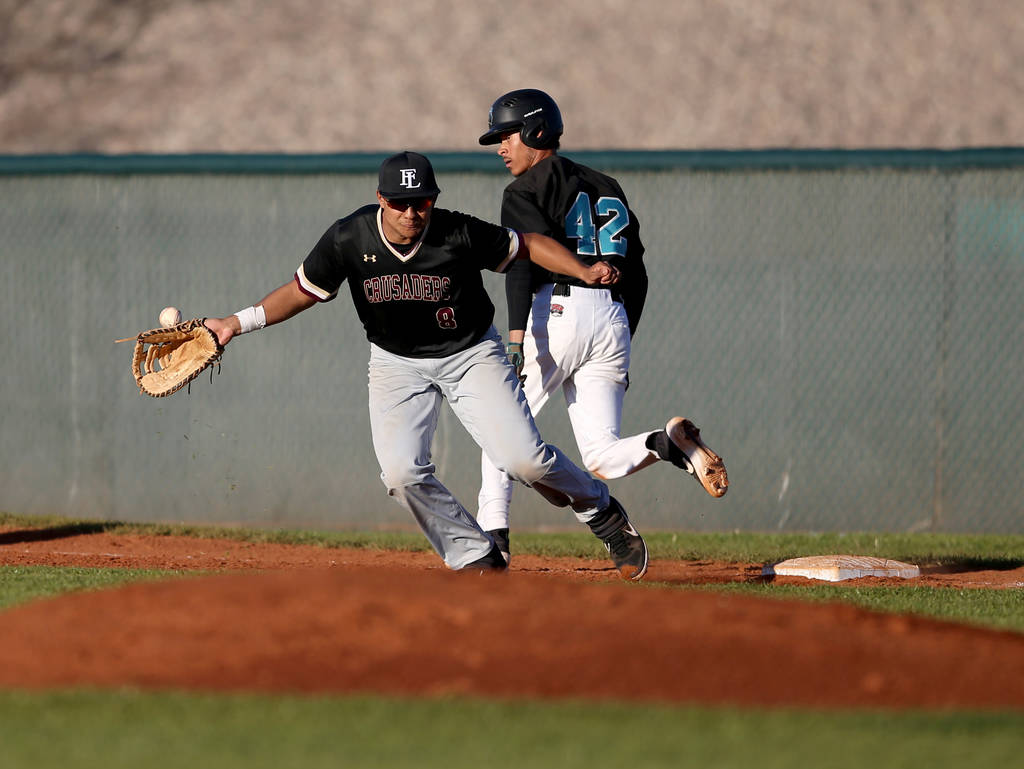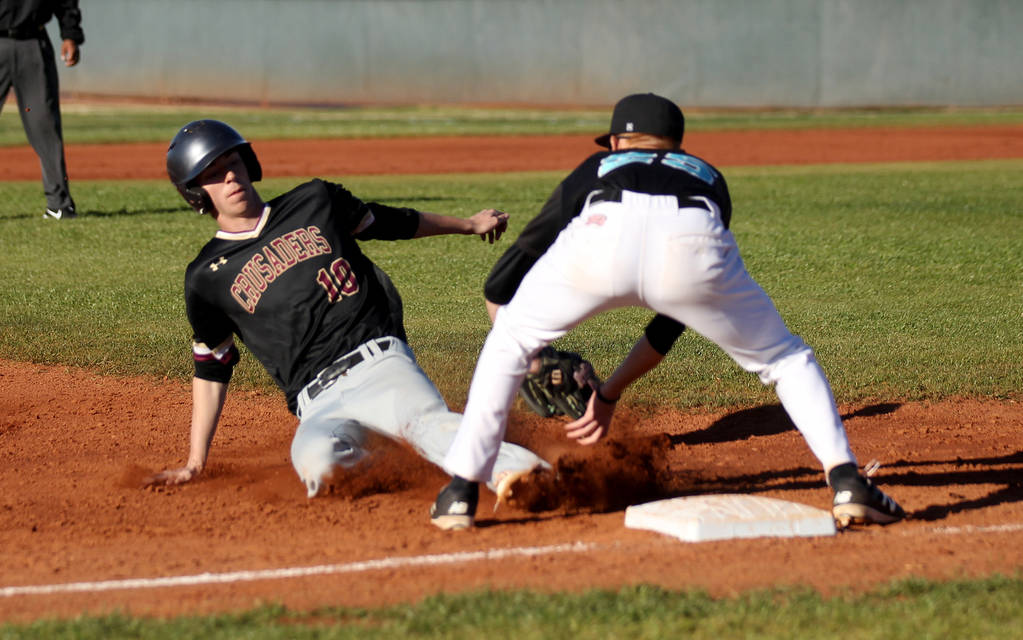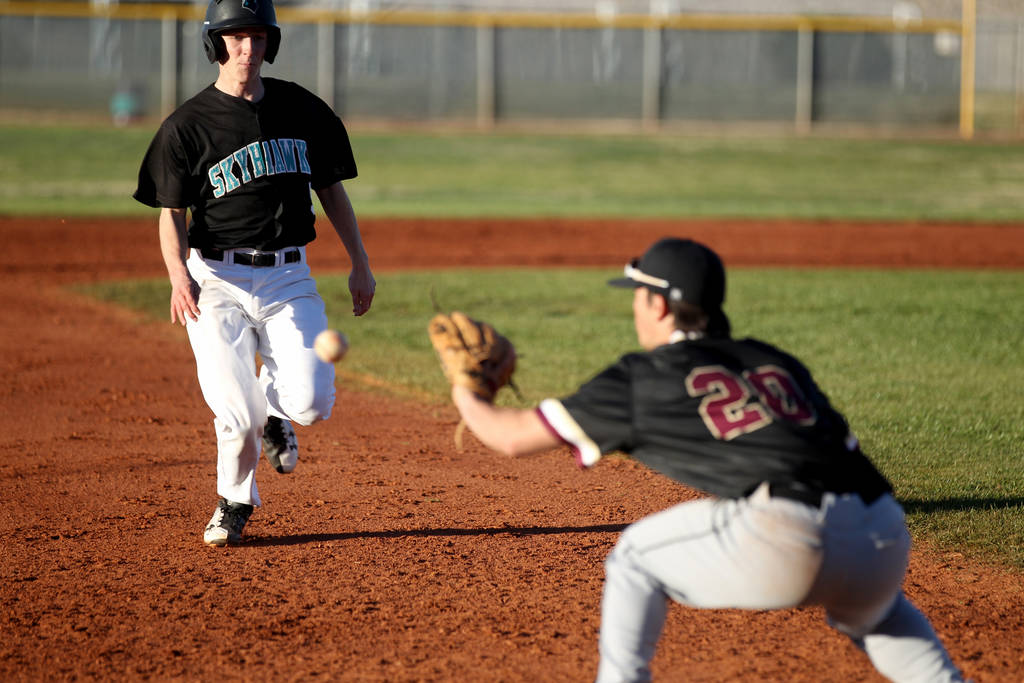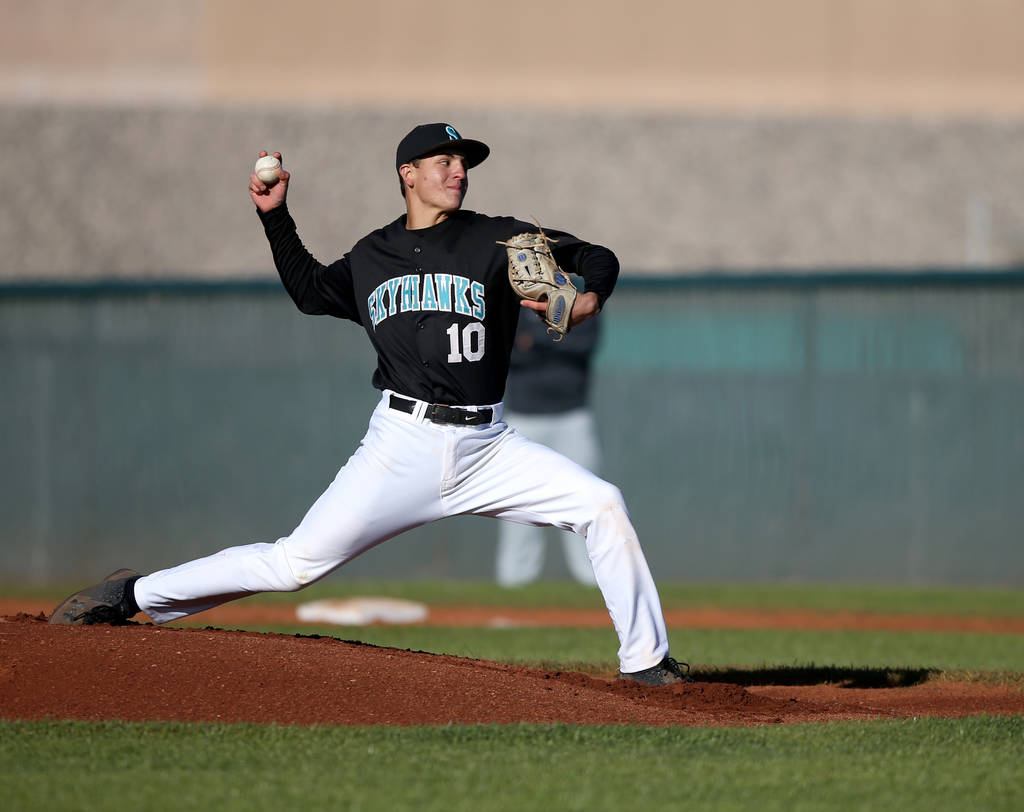 Faith Lutheran baseball coach Dave Anderson was proud of the way his team rallied at Silverado on Friday.
Even if the runs didn't actually count.
The Crusaders scored five runs in the top of the seventh inning to take the lead, but the game was called because of darkness with two outs in the bottom of the seventh. By rule, the game reverts back to the last completed inning, giving the host Skyhawks a 7-4 victory in the Bengal Kickoff Tournament.
"I told the guys, 'Don't let where they decide this game ended affect the fact that we just competed and played a good team, a team that's been in the playoffs 21 straight years,'" Anderson said. "'And you competed and put up five in the seventh. Because they called darkness, don't let any of that take it away.'"
Carson Bonus highlighted the five-run outburst with a two-run double off the left-field fence that tied the game. The Crusaders took the lead on an RBI single by Dylan Howell and added a run on an RBI double by pinch hitter Jimmy Fuller.
Faith Lutheran reliever Blake Barrett retired the first two batters in the bottom of the inning and threw a strike to the third before the home plate umpire called the game. It was a few minutes before 6 p.m., and the streetlights had come on.
"I was watching the third baseman, and every foul ball he was flinching and kind of looking around," Silverado coach Brian Whitaker said. "It's a safety thing at that point. If this was a big, meaningful game, we'd probably have to come back in the morning and they'd have to face one batter."
Silverado scored three runs in the fourth to take a 6-4 lead. Jarod Hill started the rally with a solo home run, and Sean Graves added a two-run triple.
"We're happy with playing ball," Whitaker said. "Nobody's happy when a game ends like this."
Spring Valley 6, Shadow Ridge 1 — At Shadow Ridge, Braxton Bruschke fired a three-hitter as the Grizzlies defeated the Mustangs.
Bruschke allowed an unearned run, struck out six and walked two.
Chase Rodriguez had two RBIs, and Tony Otis doubled and scored three runs for Spring Valley.
Foothill 4, Bonanza 1 — At Bonanza, Kelton Lachelt allowed one run on seven hits over seven innings as the Falcons topped the Bengals.
Lachelt struck out seven and walked one.
Jake Perales went 2-for-4 with an RBI, and Gabe Medina was 1-for-1 with a double and an RBI for Foothill.
Bonanza's Makai DeSoto was 2-for-3 with two doubles and a run, and teammate Keanu Atienza-Sabagala went 2-for-3.
Boulder City 13, Durango 3 — At Boulder City, Blaze Trumble doubled and drove in three runs to help the Eagles to the five-inning win over the Trailblazers.
Clark Newby was 2-for-4 with two runs and an RBI, and Brian Miller and Brendan Thorpe each drove in two runs for Boulder City.
Thorpe also struck out nine in three innings of relief to get the win.
Irvin Weems went 2-for-2 with a home run and two RBIs to lead Durango.