Junior Wulff's monster day at plate upstages senior day for No. 1 Gaels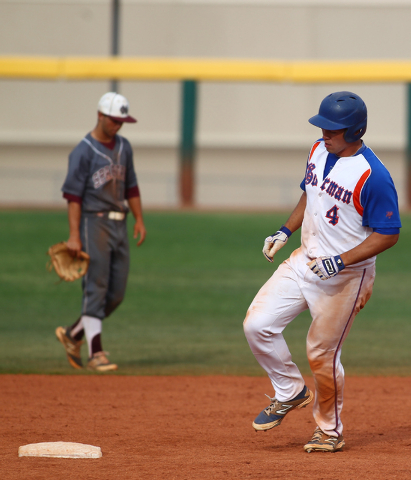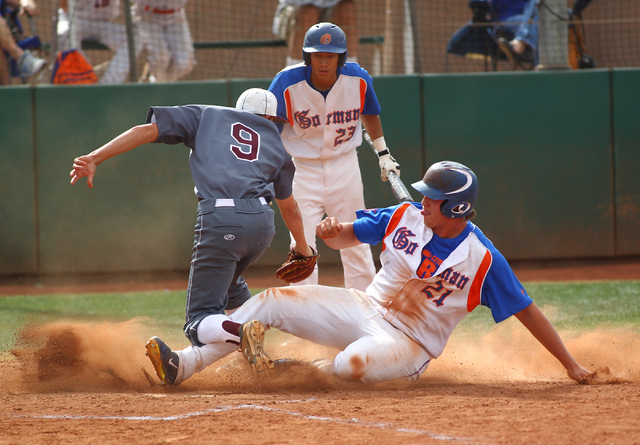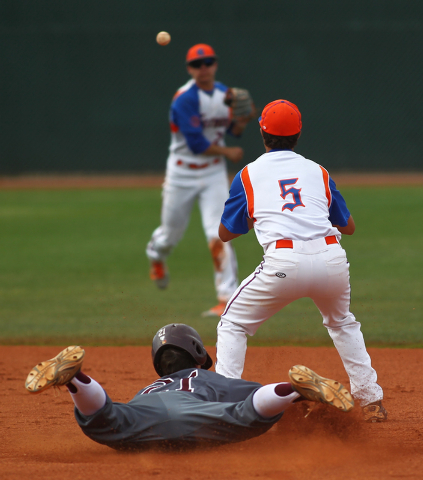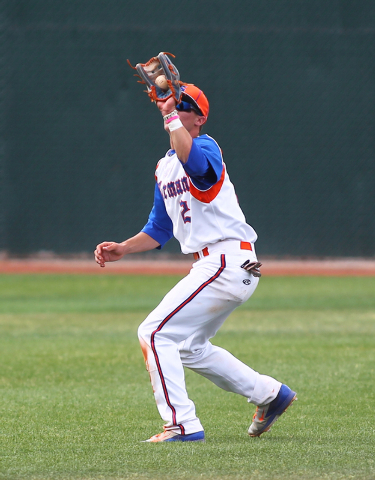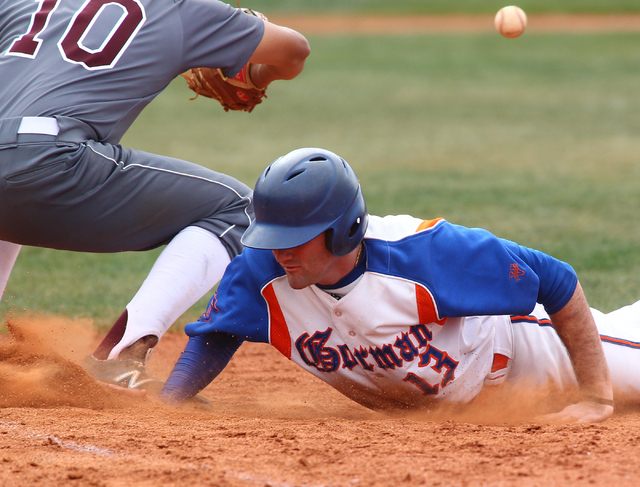 Bishop Gorman's baseball team honored its seniors before its final regular-season home game Monday.
But it was junior Brandon Wulff who powered the Gaels to victory.
Wulff was 3-for-3 with a double, home run, three runs and four RBIs as Gorman beat Cimarron-Memorial 9-4.
"That's what he's been doing all year," Gorman coach Nick Day said of his cleanup hitter. "He's a tough out, and he's about as strong as they get. He had a huge day with three hits and really lifted us offensively."
Wulff was key from the start after the Gaels fell behind 1-0 on Niko Decolati's homer in the first.
Cadyn Grenier led off the bottom of the inning with a double, and two outs later, Wulff singled up the middle to tie the game.
The top-ranked Gaels took the lead for good in the second when Nick Gates led off with a walk, went to third on Matt Judd's double and scored on a wild pitch.
"We gave up the home run in the first inning, and to come back and get that run right back and then get another one the next inning kind of helps our pitchers settle down a little bit," Day said.
The Gaels extended their lead in the third when Wulff doubled home Beau Capanna and scored on a wild pitch to make it 4-1.
Seventh-ranked Cimarron made things interesting in the fifth, getting two unearned runs on an RBI triple by Logan Bottrell and a run-scoring groundout from Micquel Robinson.
But Gorman scored three runs in the bottom half, capped by a two-run single from Bronson Bowe, to extend the lead again.
Wulff added a two-run blast over the fence in right-center field in the sixth, his 10th homer of the season.
The victory was the sixth in a row for Gorman (24-3, 9-0 Southwest League), which has won 21 of 22 games. The Gaels clinched the Southwest League title outright as they prepare for the postseason.
"It's important to get that win," Day said. "You want to be going into the playoffs playing good baseball and you want to go in being hot, that's for sure. Obviously, there's things I think we could have done better, but to be winning these games and going in as a top seed is huge. And hopefully we'll go into the playoffs really confident and playing our best baseball."
Bottrell and Adam Mitchell each had two hits for Cimarron (20-8, 6-3).
Contact prep sports editor Damon Seiters at dseiters@reviewjournal.com or 702-380-4587. Follow him on Twitter: @DamonSeiters.
Box score:
Bishop Gorman 9, Cimarron-Memorial 4