Patient Skyhawks outlast Gators in 13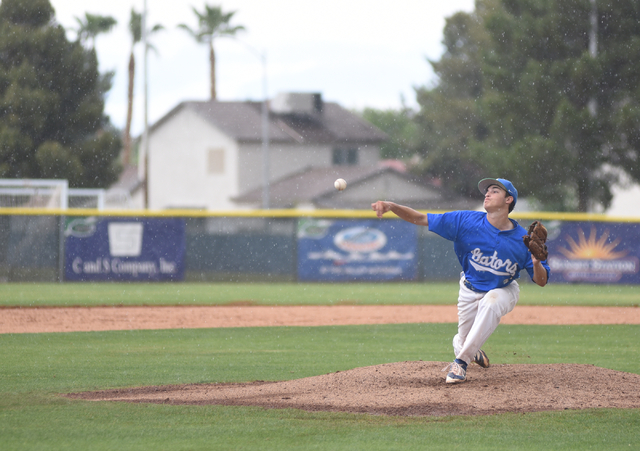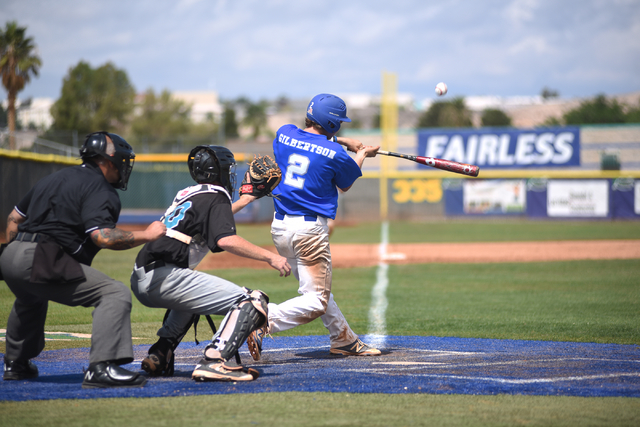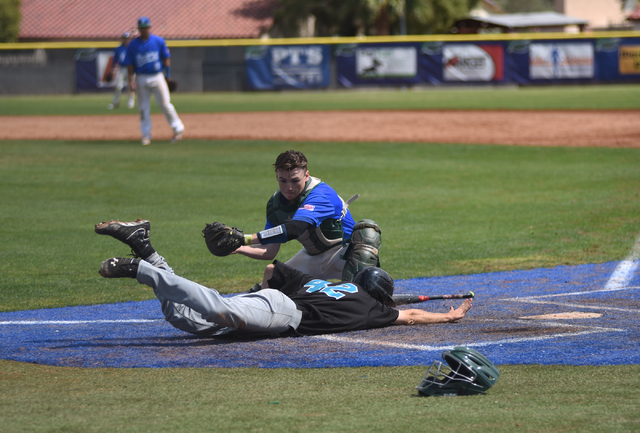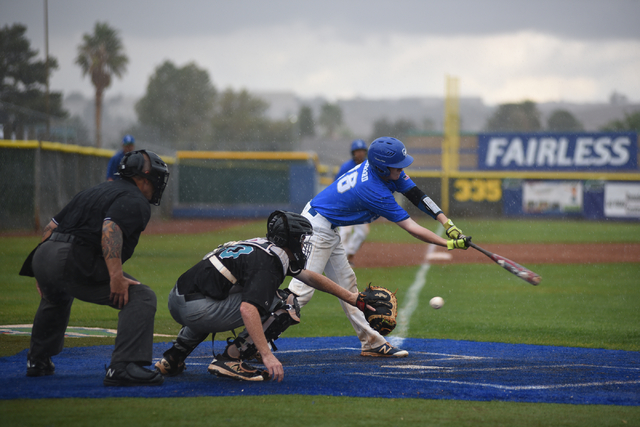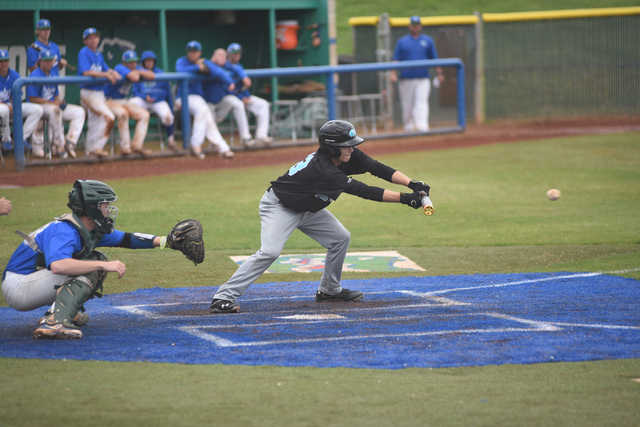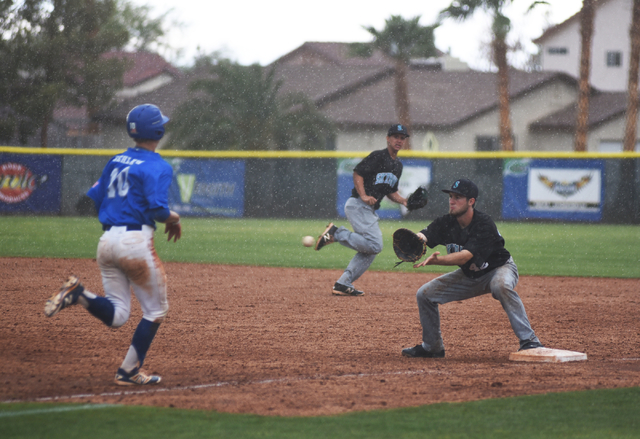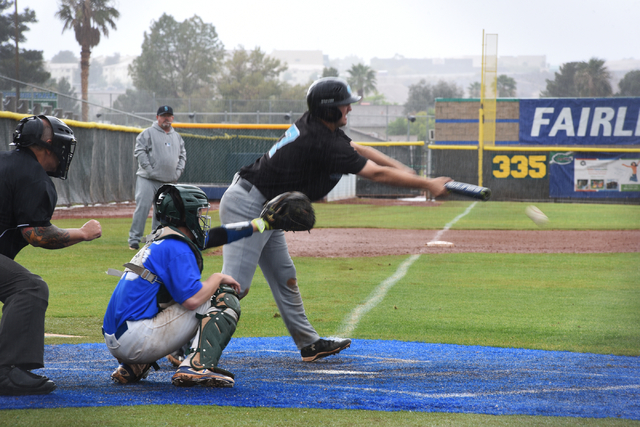 Rain poured, thunder struck and lightning flashed to a sporadic tune Saturday at Green Valley's Fairless Field.
After a 3-hour, 22-minute marathon, Silverado's baseball team finally breathed a sigh of relief.
Dax Fellows scored from third base on a one-out fielder's choice by Justin DeLeon in the 13th inning as the Skyhawks outlasted ninth-ranked Green Valley 4-3.
With the win, Silverado (11-7, 7-2) moved into a first-place tie with Liberty and Coronado in the Division I Sunrise League, while Green Valley (11-8, 6-3) fell to second.
"That may have been the longest game I have had to coach," said Silverado coach Brian Whitaker, in his 22nd season.
The Skyhawks drew three walks in the 13th inning, including one by Fellows, and sent six batters to the plate — who collectively saw 28 pitches.
"We're not a take-to-get-a-strike type of team," Whitaker said. "But with the mound as wet as it was, and a new guy coming in and having to deal with it, you've got to make him throw it over the plate."
After drawing an eight-pitch walk from Green Valley's Jimmy Montiel, Fellows reached second base on a fielder's choice and advanced to third on a walk to Michael Janosik. With the bases loaded and just one out, DeLeon sent a grounder to Gators third baseman Matt Gilbertson, who recovered from a slip and stepped on his bag. The ensuing throw to first base, however, came up short.
"The wet ground might have had something to do with that," Whitaker said. "That probably would have been a double play ball if the kid didn't slip and fall. … We were lucky. They had us. They were one batter, one hit, one something numerous times. This was a tough game for either team to lose after being here all day."
Green Valley, which left nine runners on base, had an opportunity to tie the game in the bottom of the 13th with one out and runners on the corners. But Frankie Fitzgerald was caught trying to steal second base, and Brad Jetter grounded to the pitcher to end the game.
"We took a chance there. They're aggressive and like to run," Whitaker said. "We knew (Fitzgerald) was going to go. He's a great athlete. But with this footing, we knew he wouldn't get a great start. And I said, 'Let's take a chance.' It was only the tying run at third."
Green Valley had the bases loaded with one out in the 12th inning, but failed to execute a suicide squeeze before flying out.
Alex Grafiada pitched three innings of relief to earn the win for Silverado, and teammate James Skelly went 3-for-6.
A.J. Amelburu was 2-for-5 with three stolen bases for Green Valley, which got doubles from James Leonard and Gavin Morley.
Contact reporter Ashton Ferguson at aferguson@reviewjournal.com or 702-383-0430. Follow him on Twitter: @af_ferguson
Box score: