Silverado boys earn shot at defending champ in 4A title game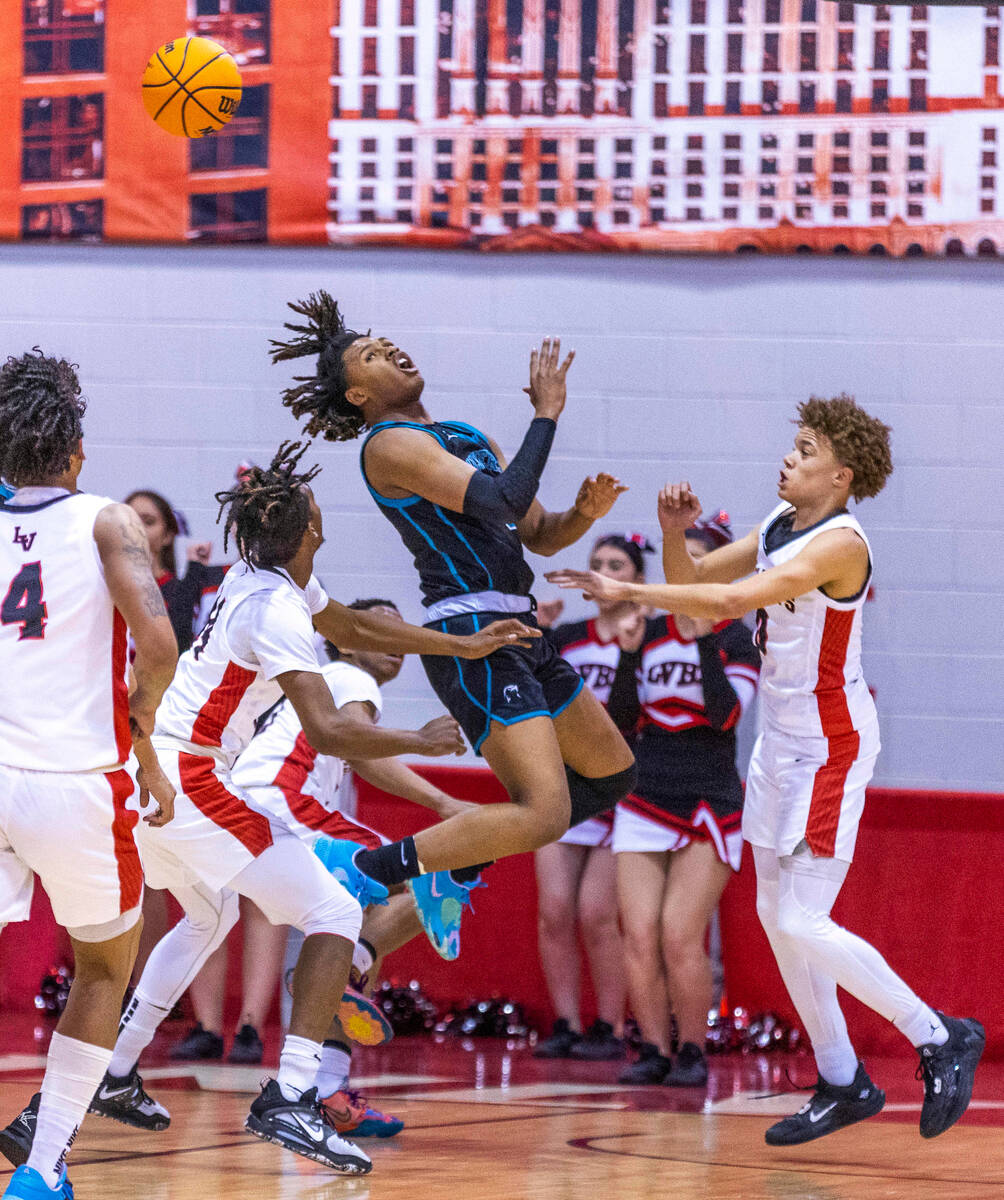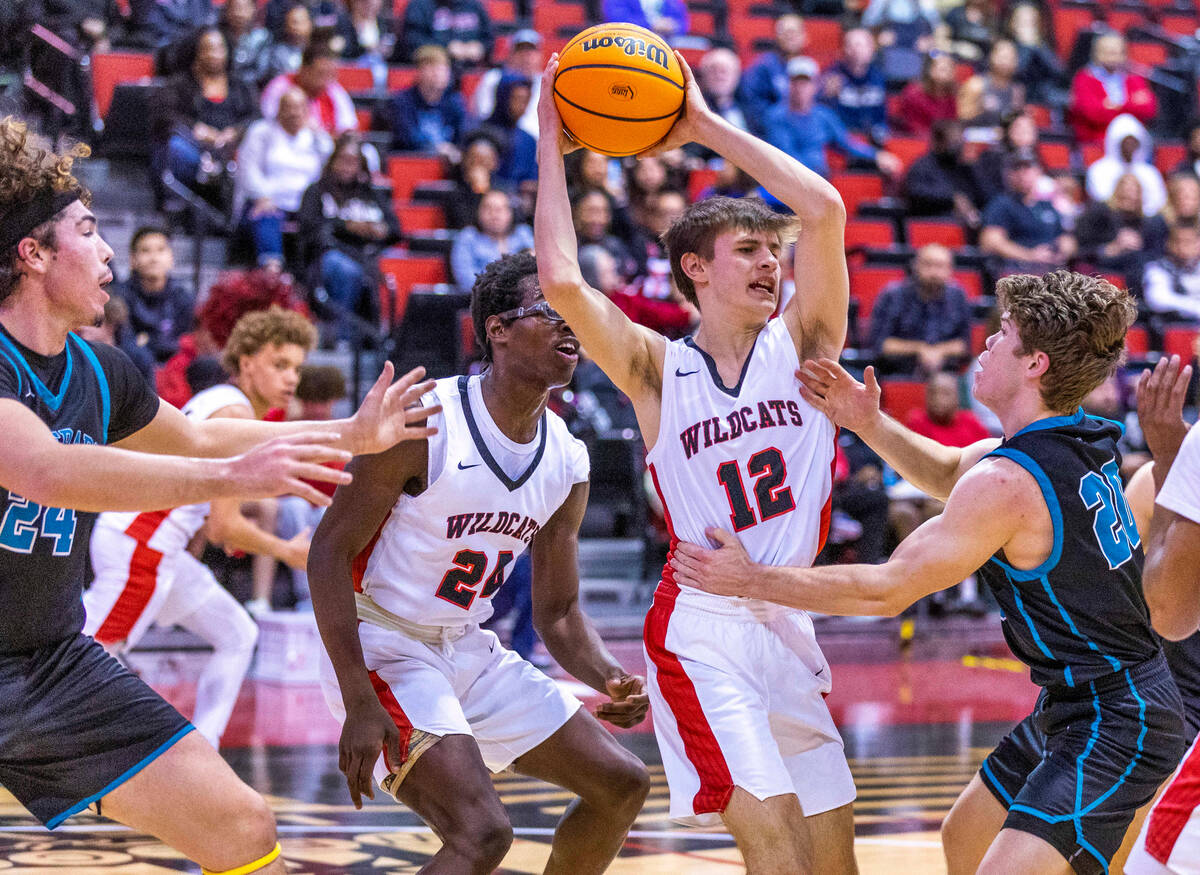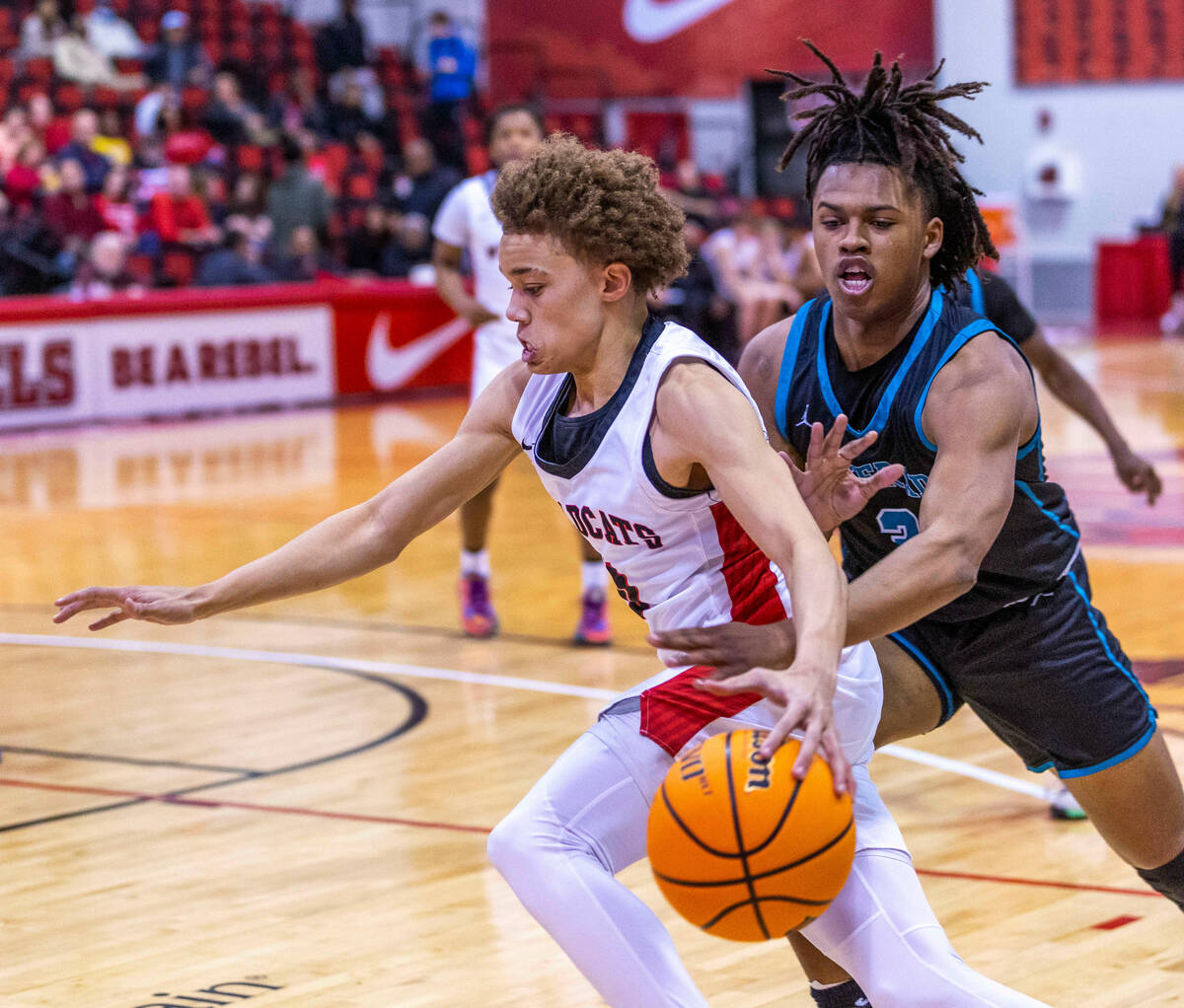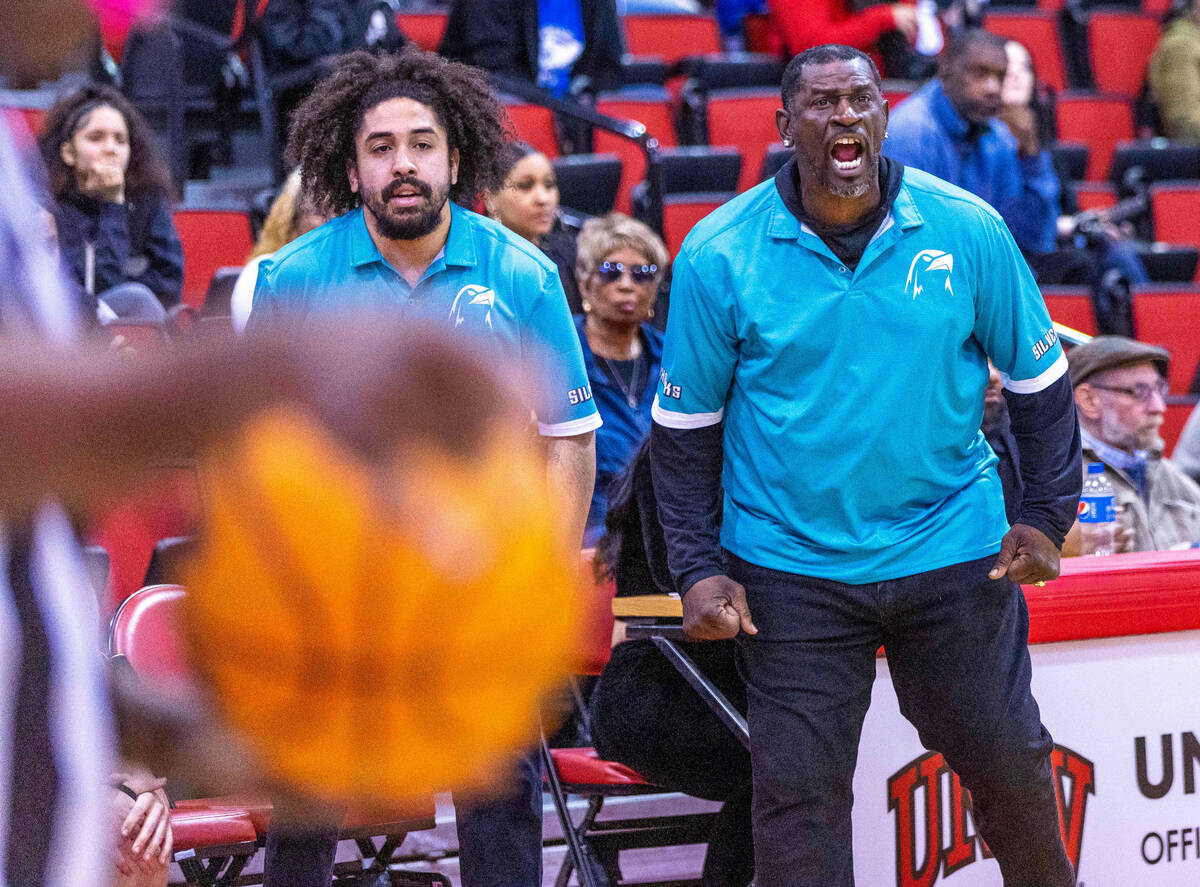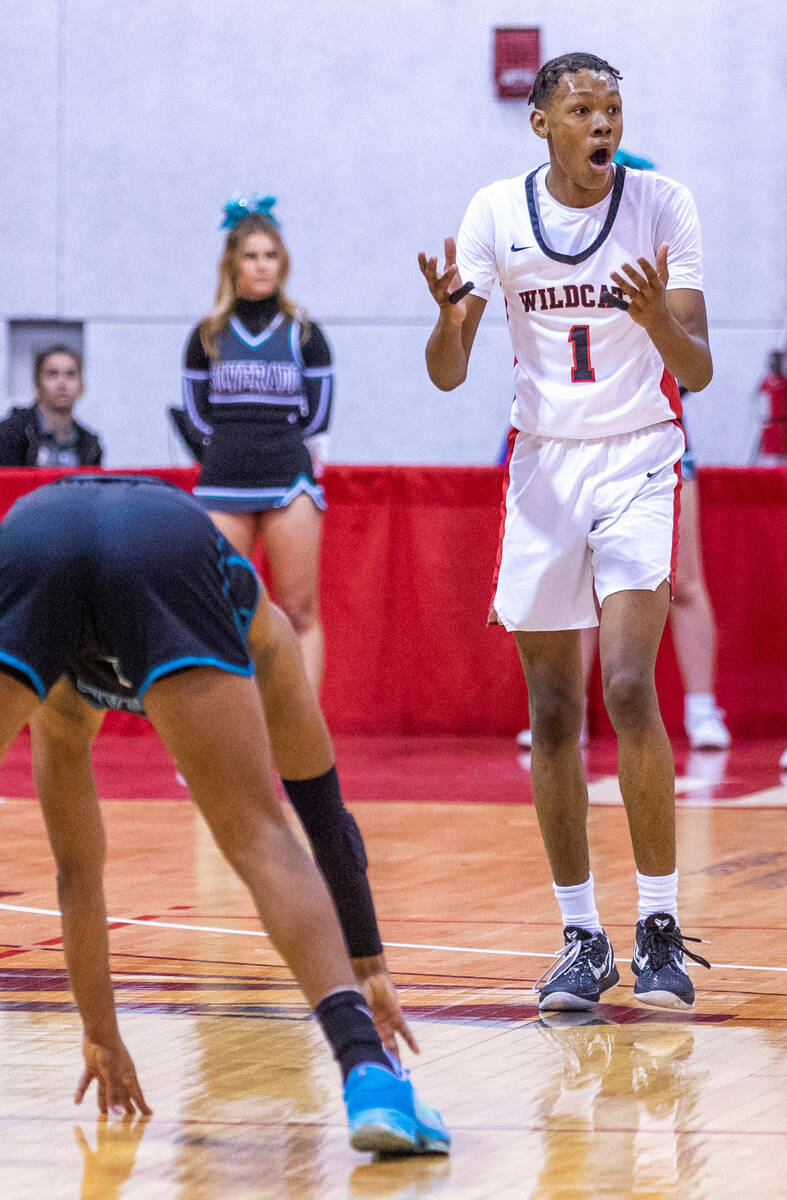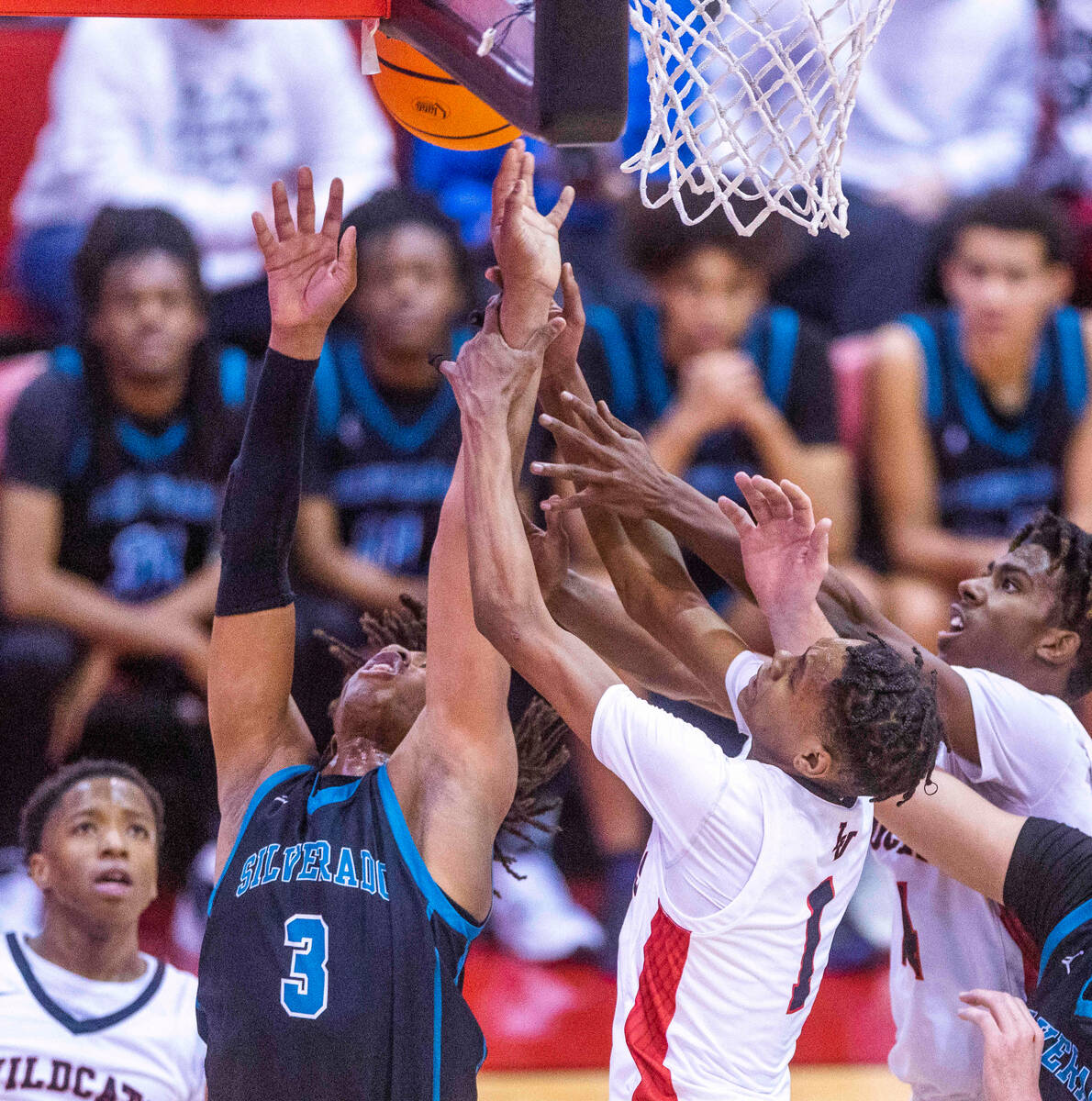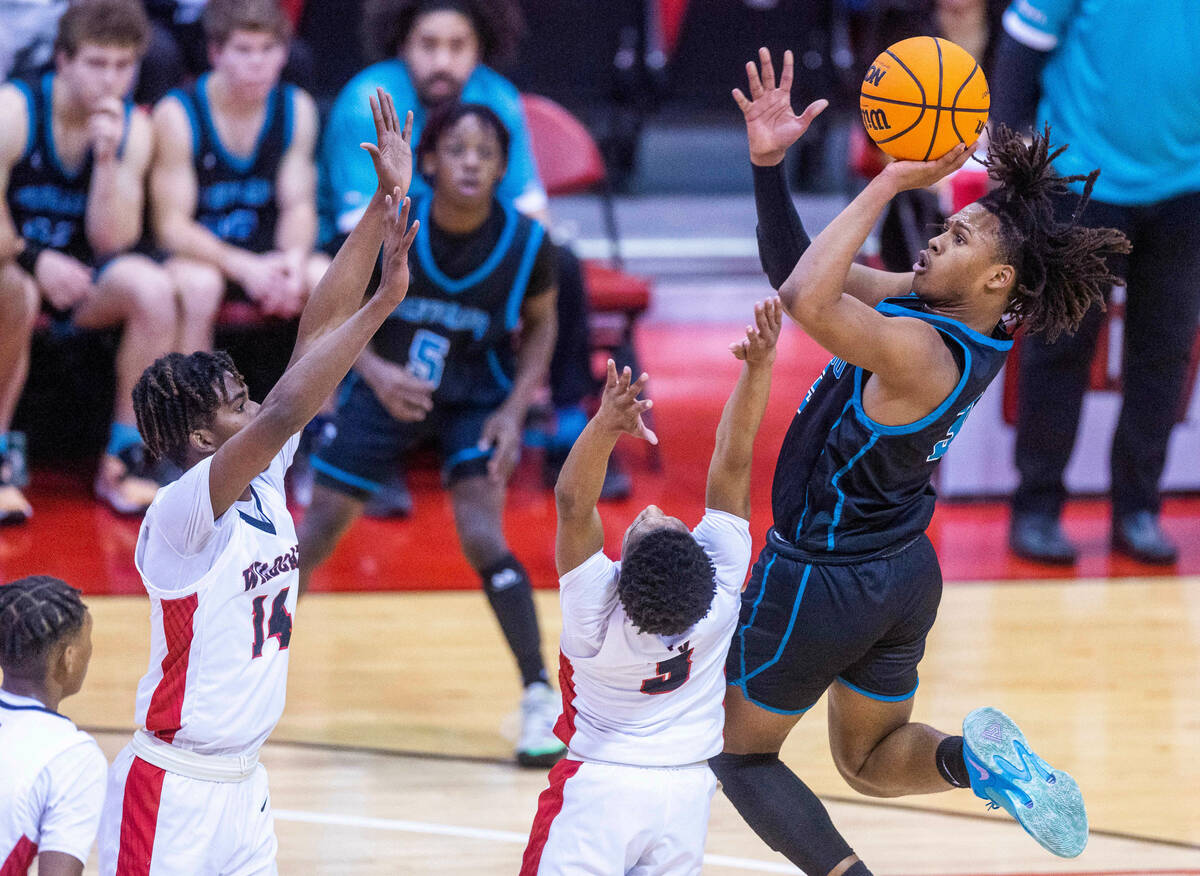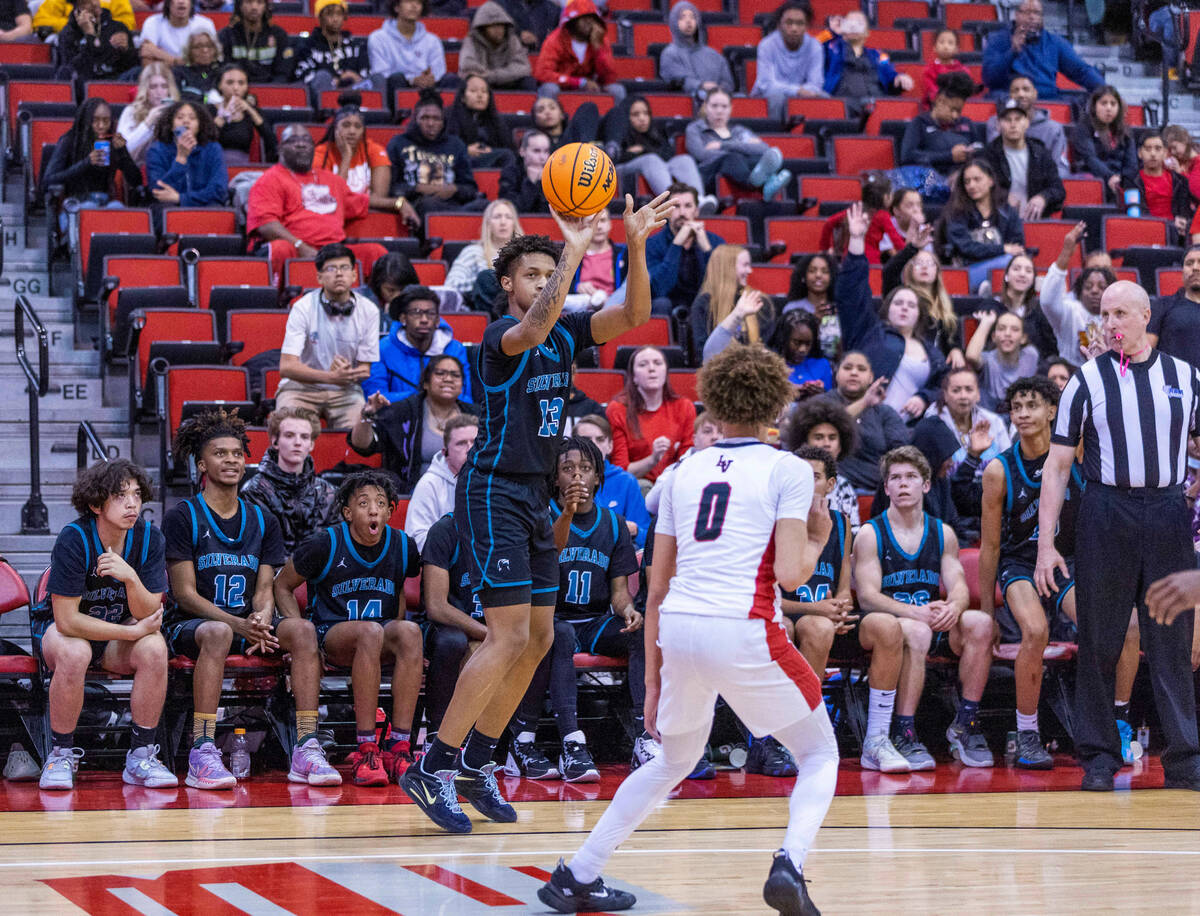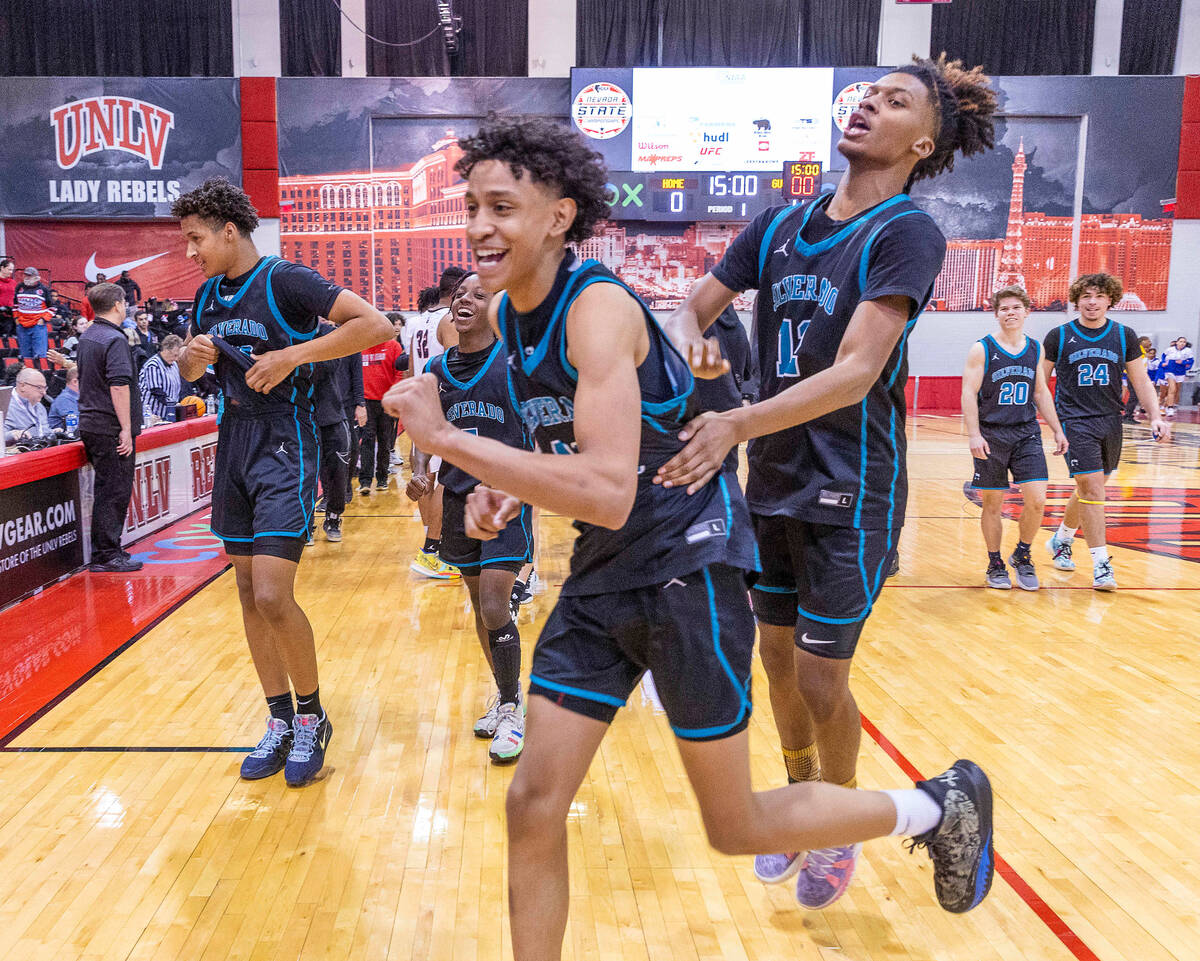 Silverado's boys basketball team was about to see its momentum vanish late in its Class 4A state semifinal Tuesday.
Then Jake Wohl swooped in for the rescue.
With the Skyhawks clinging to a two-point lead with 2:01 to play, Silverado junior Marcell Simpson was fouled shooting a 3-pointer but missed all three free throws, setting up a potential swing in the game.
However, Wohl sliced through the lane to snag the rebound, helping the Skyhawks hang on for a 69-66 win over Las Vegas at Cox Pavilion.
Silverado (16-9) advances to the state title game against defending champion Mojave (22-5), an 89-66 winner Tuesday against Rancho in the other semifinal, at 7:30 p.m. Saturday at the Thomas &Mack Center.
"Huge," Silverado coach Cyril Franklin Sr. said of Wohl's rebound. "That kid's been playing like that all year long. Those are things that we kind of expect out of Jake and we know that he's going to give us. It's amazing to have kids like that that just respond at any moment."
Wohl scored all six of his points at the foul line in the fourth quarter, making six of seven free throws down the stretch to help seal the win against Las Vegas (19-10).
"That was our theme at practice was rebounding and free throws," Franklin said. "And he came through. The guys were even saying it on the sideline, 'Get the ball to Jake.' I'm really proud of him."
The Skyhawks led by eight entering the fourth quarter and had a six-point lead with 13.7 seconds to play. Still, the outcome was in doubt until the bitter end.
Las Vegas' Marcus Gomez hit two free throws with five seconds left to pull the Wildcats within three at 68-65. Naseer Sims then stole the inbound pass, and Gomez was fouled with 2.2 seconds left. He hit the first, then missed the second intentionally, but was called for a lane violation, giving Silverado the ball with a 68-66 lead.
Julius Robinson was fouled with one second to play, and he missed the first free throw but hit the second. The Wildcats had a final chance, but Gomez was unable to get his 3-pointer off before the buzzer.
"You can never just count that team out," Franklin said. "We just wanted to make sure we stayed in the right places at the right time to finish."
Las Vegas led 30-29 at halftime before Silverado heated up from the perimeter to take control. The Skyhawks were 6-for-8 on 3-pointers in the second half after making just one 3 in the first half. Kollin Ngo led the way, hitting all three of his 3-pointers in the second half.
"One of the things I told my guys is we have to get 3s the right way, not just coming down and playing one-on-one and shooting 3s," Franklin said. "So they were very cautious in the first half. Second half we got some post entry, and we were able to kick it out and get good shots. So I was really proud of everybody."
Cyril Franklin Jr. led the Skyhawks with 23 points and 11 rebounds before fouling out in the closing seconds. Mike Andersen added 13 points, and Ngo and Robinson each scored 11 for Silverado, which entered the tournament as the No. 3 seed from the Lake League. Las Vegas was the Lake's No. 2 seed.
"It was about timing," Franklin said of the team's postseason run. "It was about us peaking at the right time. We had some losses earlier in the season where people kind of thought we were done, but I knew that the boys were getting together as group.
"Basketball in a game is about runs, and with a season, it's the same thing. It's about making runs at the right time."
Tayshaun Jackson led Las Vegas with 20 points, but scored only one point in the second half. Gomez added 16 points, and Jordan Massey scored 12 for the Wildcats.
Mojave wakes up, rolls
A first-quarter deficit didn't faze Mojave.
The Rattlers closed the second quarter on a 19-2 run to take an eight-point halftime lead and never looked back on their way to a blowout of Rancho (19-10).
Sophomore guard C.J. Shaw led Mojave with 18 points, and junior guard Nathan Sherrard added 15.
The Rattlers slowly chipped away at the early deficit before their full-court pressure defense gave Rancho fits. Mojave led 45-37 at halftime and put the game out of reach with a 13-0 run midway through the third quarter.
The Rattlers made 15 3-pointers.
Sophomore guard Jakoi Lide led Rancho with 16 points.
Mojave defeated Silverado twice in Lake League play, winning by 26 points on Jan. 20 and 25 points on Feb. 3.