2A Girls: Lincoln County squanders lead, loses in OT
February 24, 2018 - 9:08 pm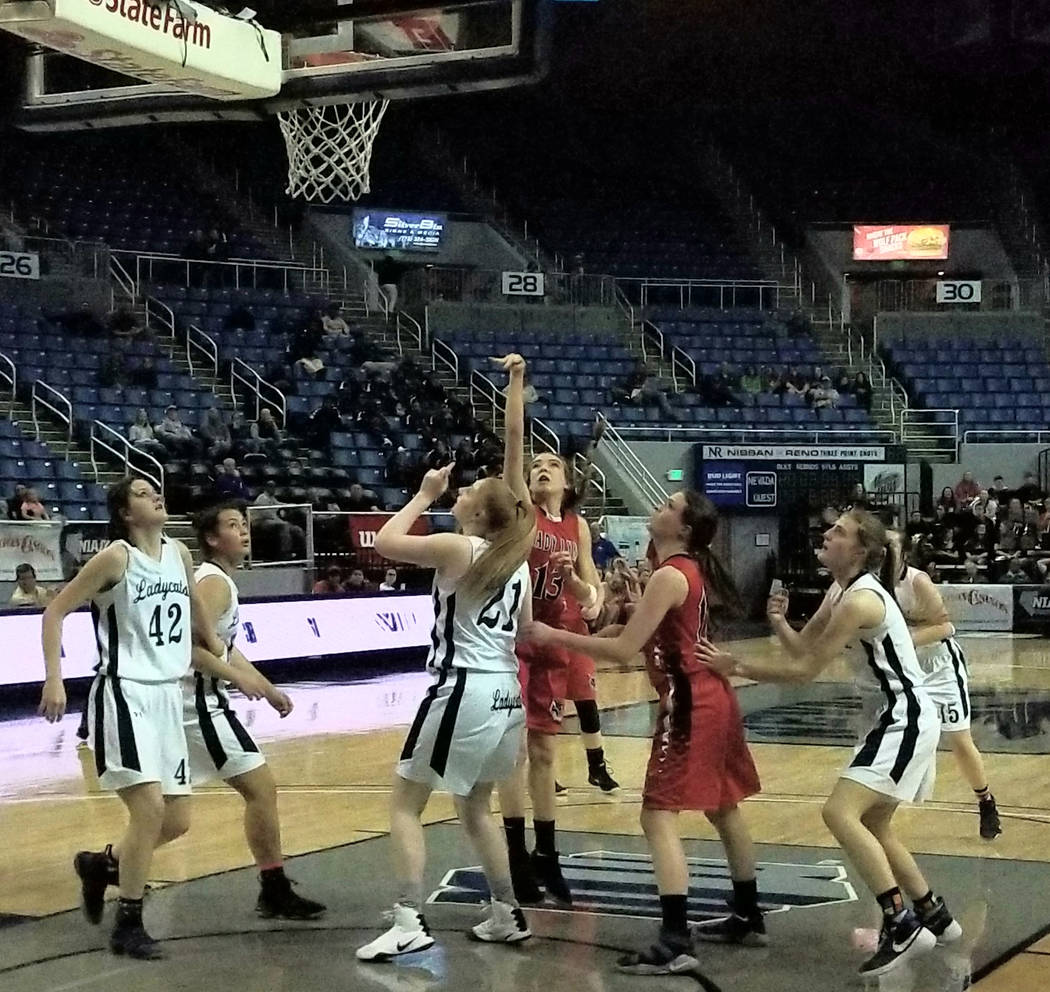 RENO — Lincoln County's girls basketball team was 10 seconds away from its first Class 2A state championship in 18 years.
But White Pine made a last gasp 3-pointer.
And the Lynx will have to try again next year.
Bobcats junior Madison Rick made a game-tying 3-pointer from the right wing to force overtime, and Lincoln County stumbled to a 44-39 loss in the extra session at Lawlor Events Center on Saturday night.
Lynx players left the court in tears, and coach Duane Wadsworth was emotional knowing just how close they were to a title.
"They made their shots at the end of the game," he said. "We missed some shots at the end of the game that we should have had. It was a great season. We had a great team."
Yes they did.
Lincoln County (25-4) stormed through the Class 2A Southern League with a 16-0 record, rolled through the region tournament and beat Battle Mountain on Friday to earn a berth in the title game.
The Lynx were rolling against White Pine, too, and built a 21-14 halftime lead. The Bobcats responded, though, thanks in part to some pressure defense, and tied the game after three quarters.
Lincoln County senior guard Brynlee Wadsworth scored seven of her game-high 19 points in the fourth quarter, and helped her team take a 3-point lead with her steady and heady play.
Then Rick's 3-pointer happened, and the Bobcats dominated overtime.
"They're a tough bunch of girls," the coach said. "It's sad that it ended like this, but I'm excited for next year."
Rick scored 14 points to lead White Pine.
Contact reporter Sam Gordon at sgordon@reviewjournal.com. Follow @BySamGordon on Twitter.
Box Score:
White Pine 44, Lincoln County 39 (OT)