Coronado girls rally past Faith Lutheran — PHOTOS
Updated January 17, 2023 - 8:34 pm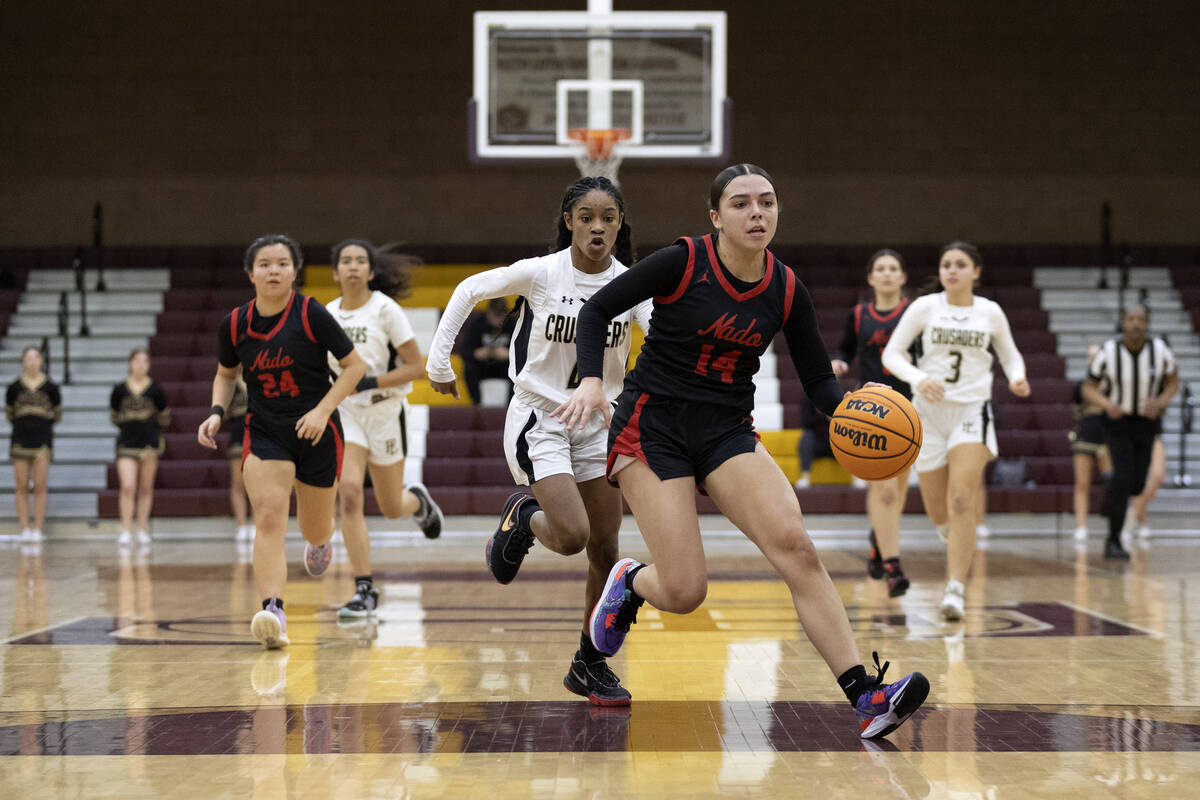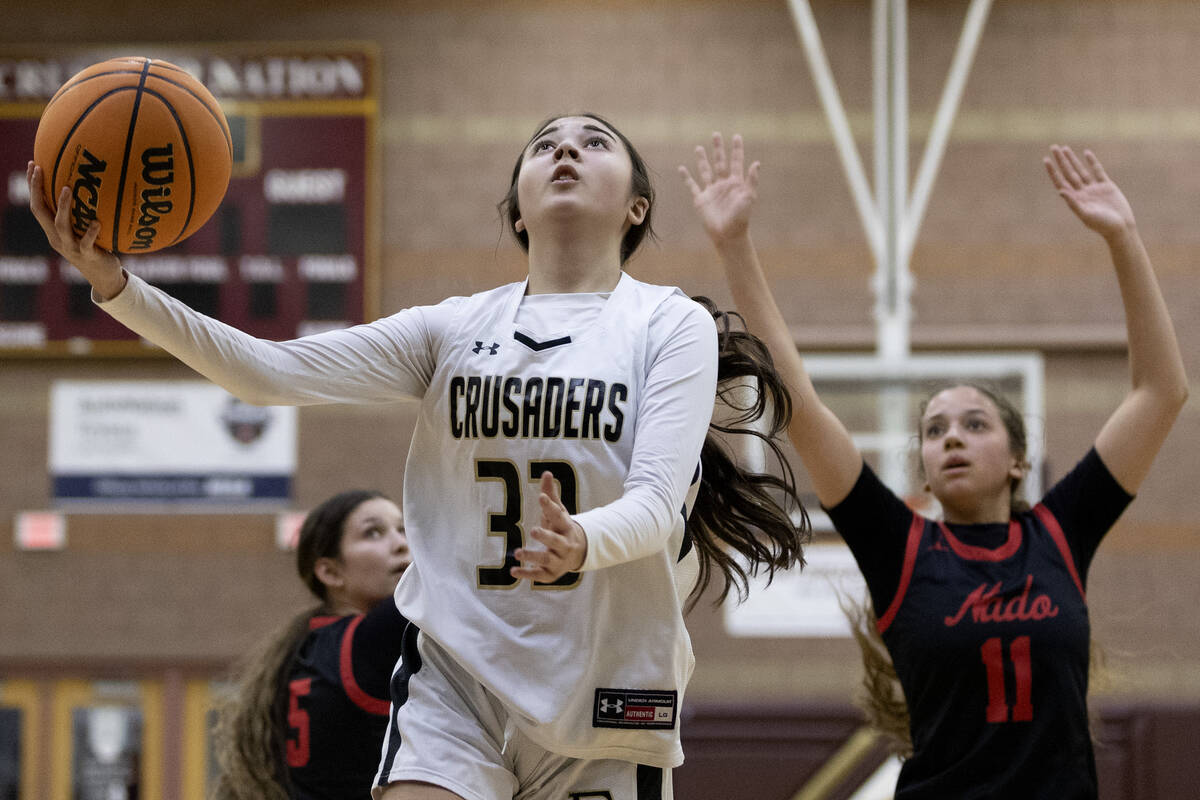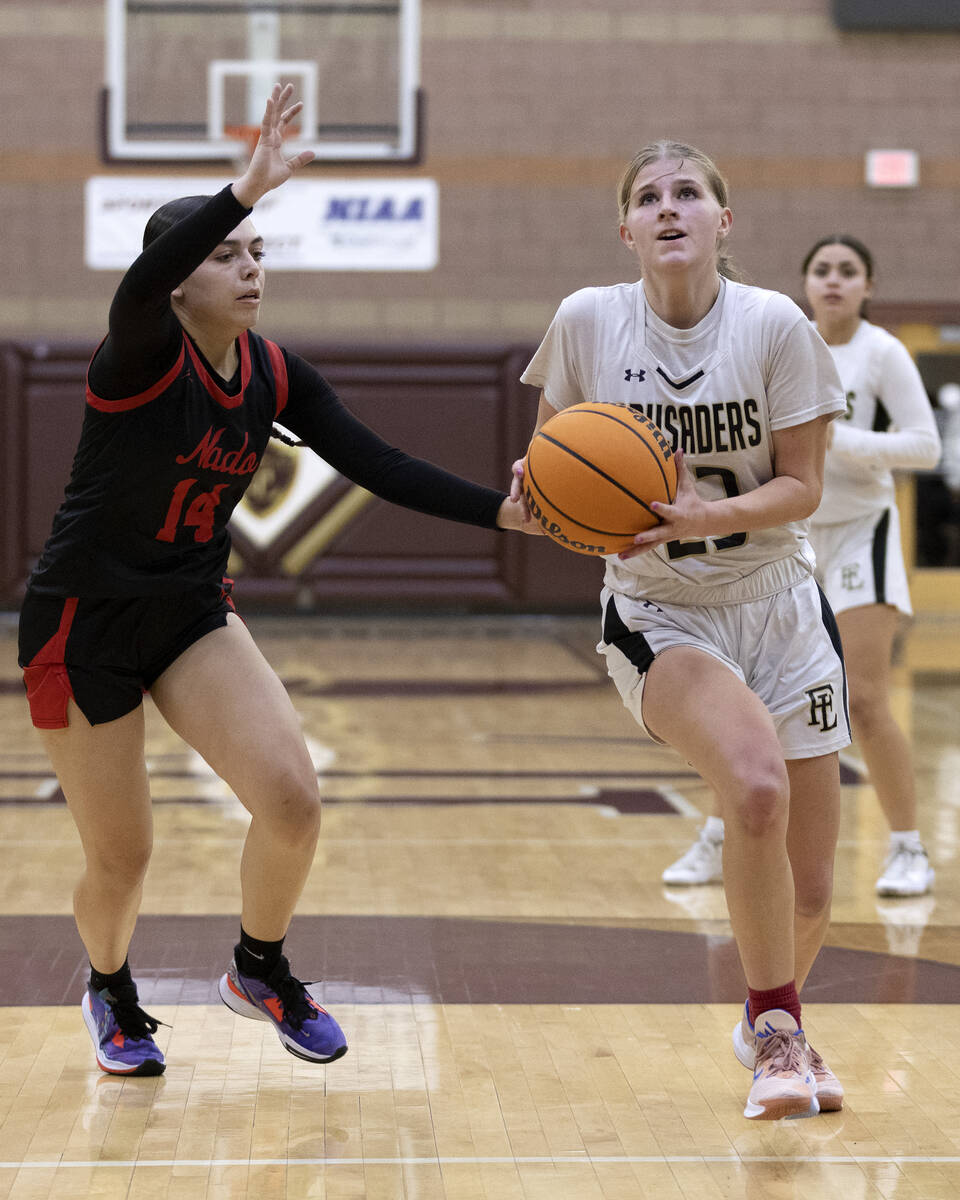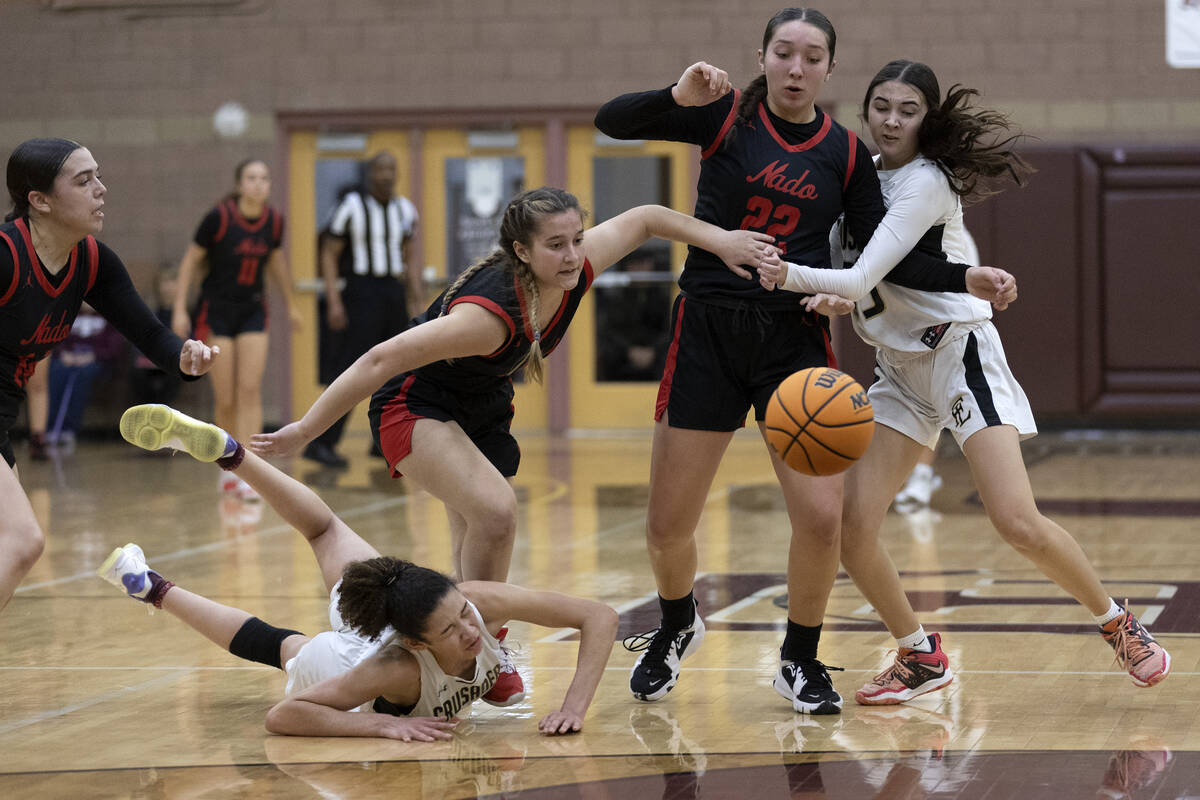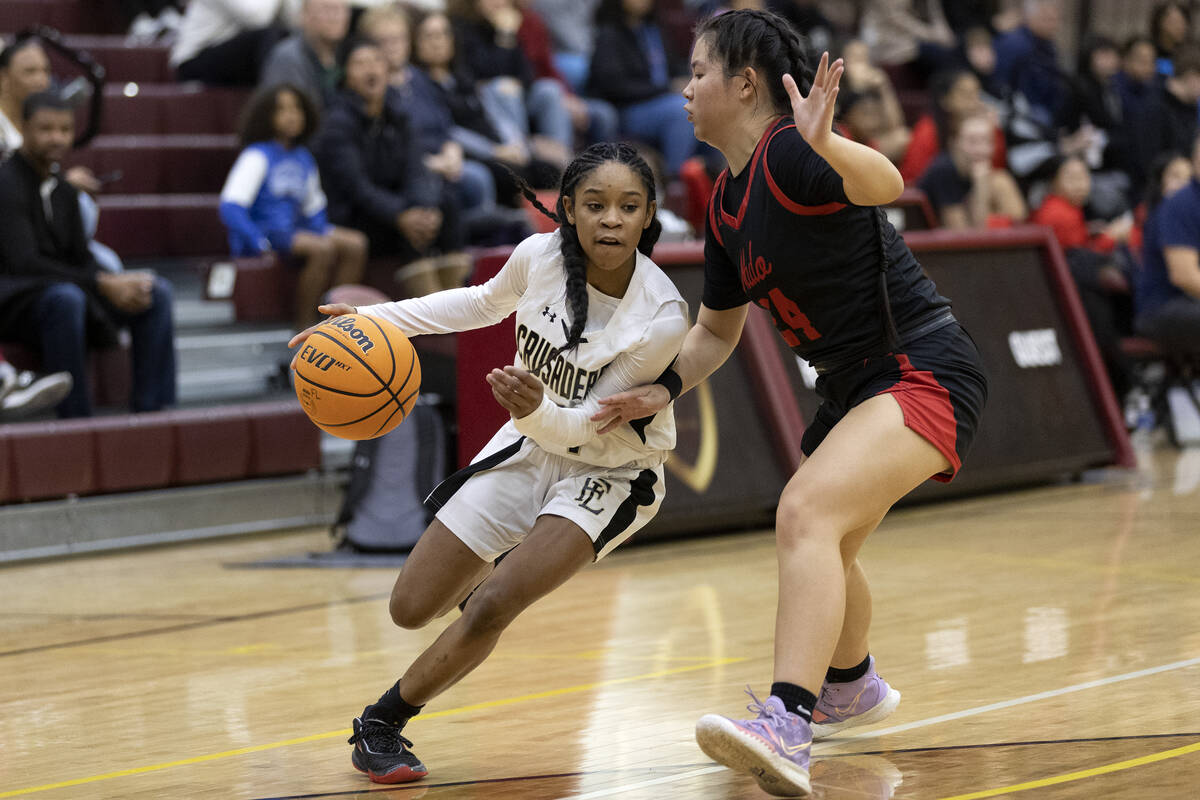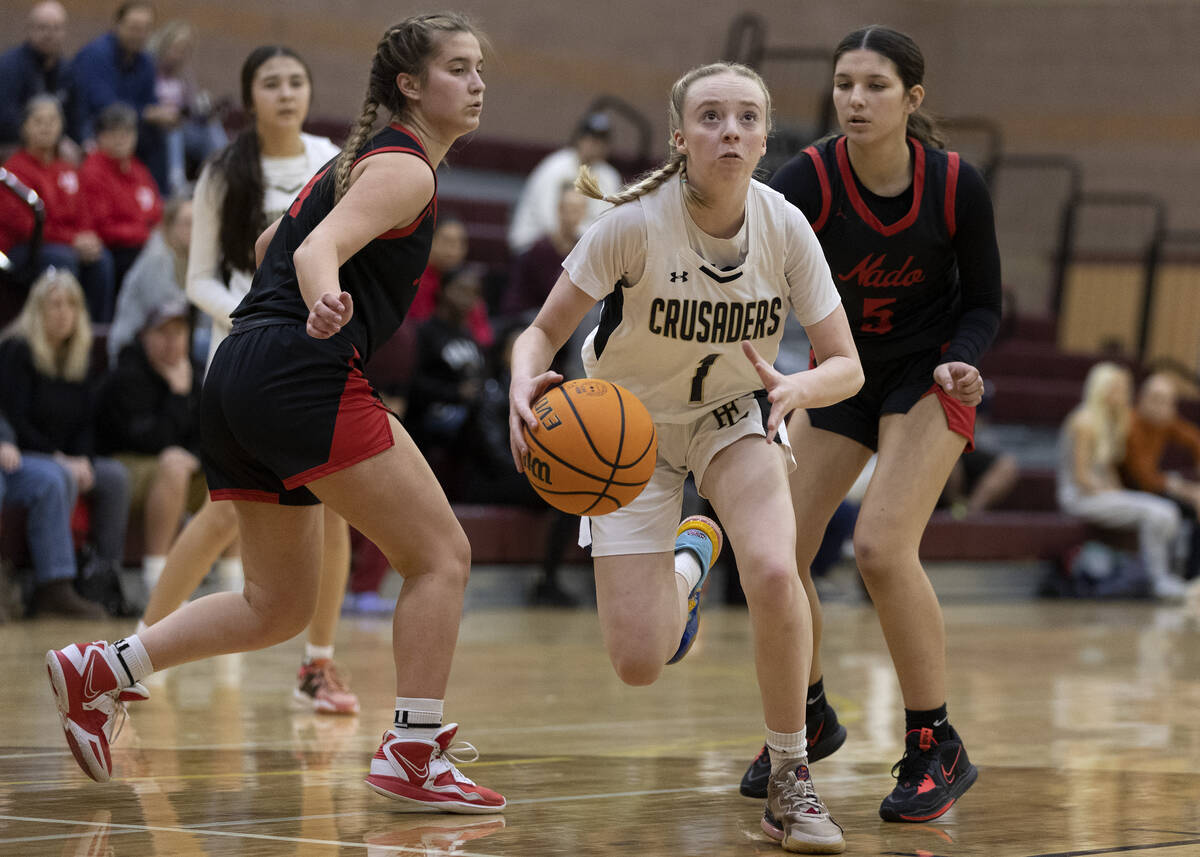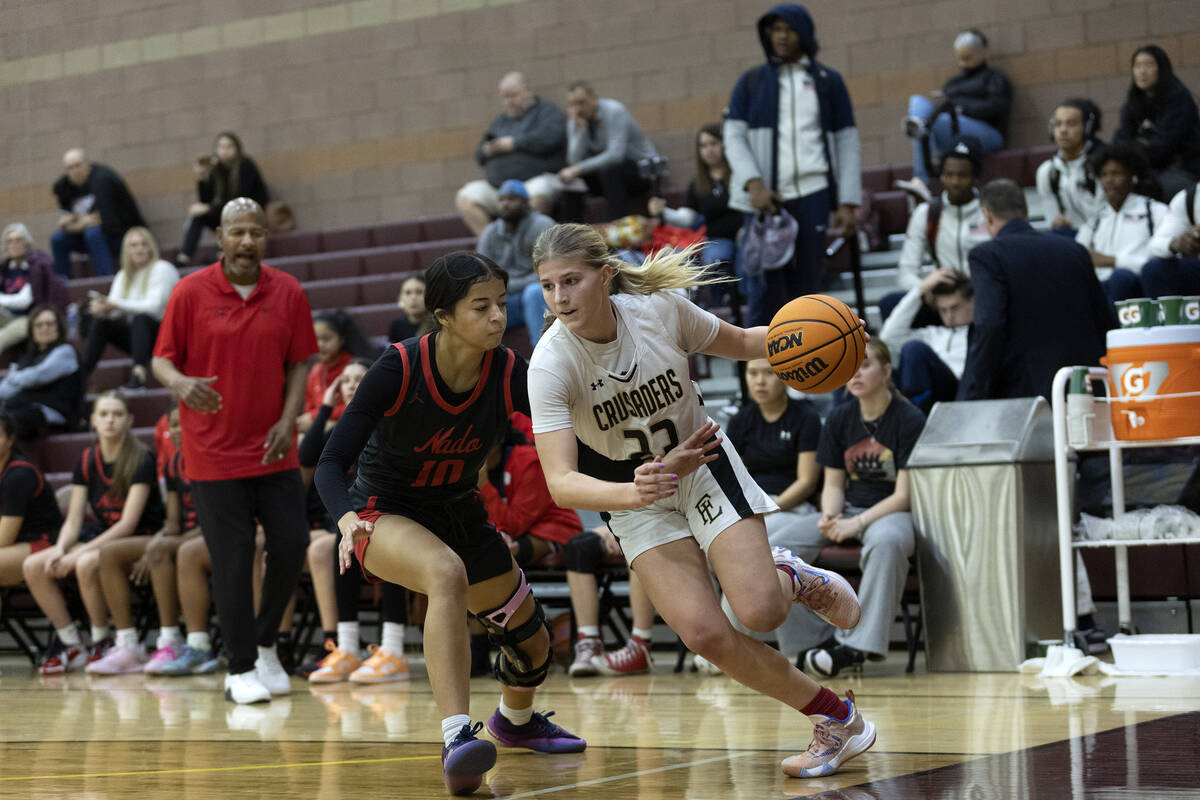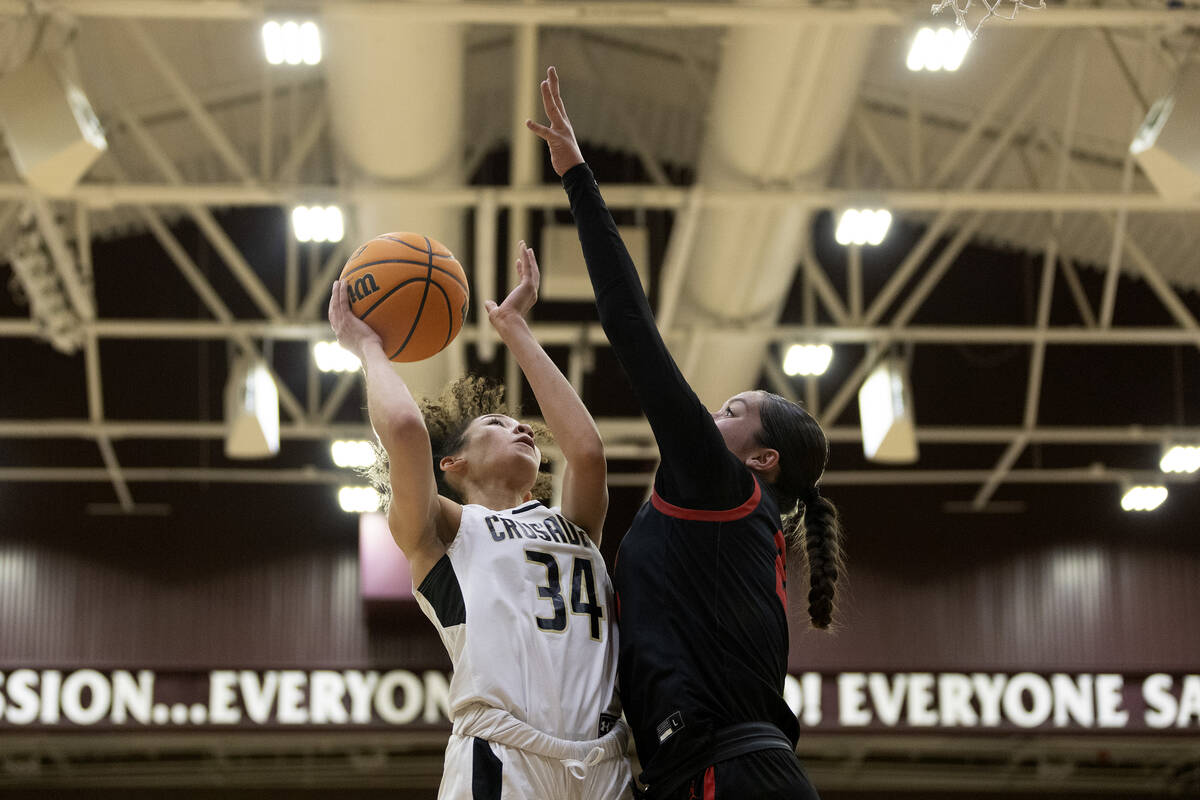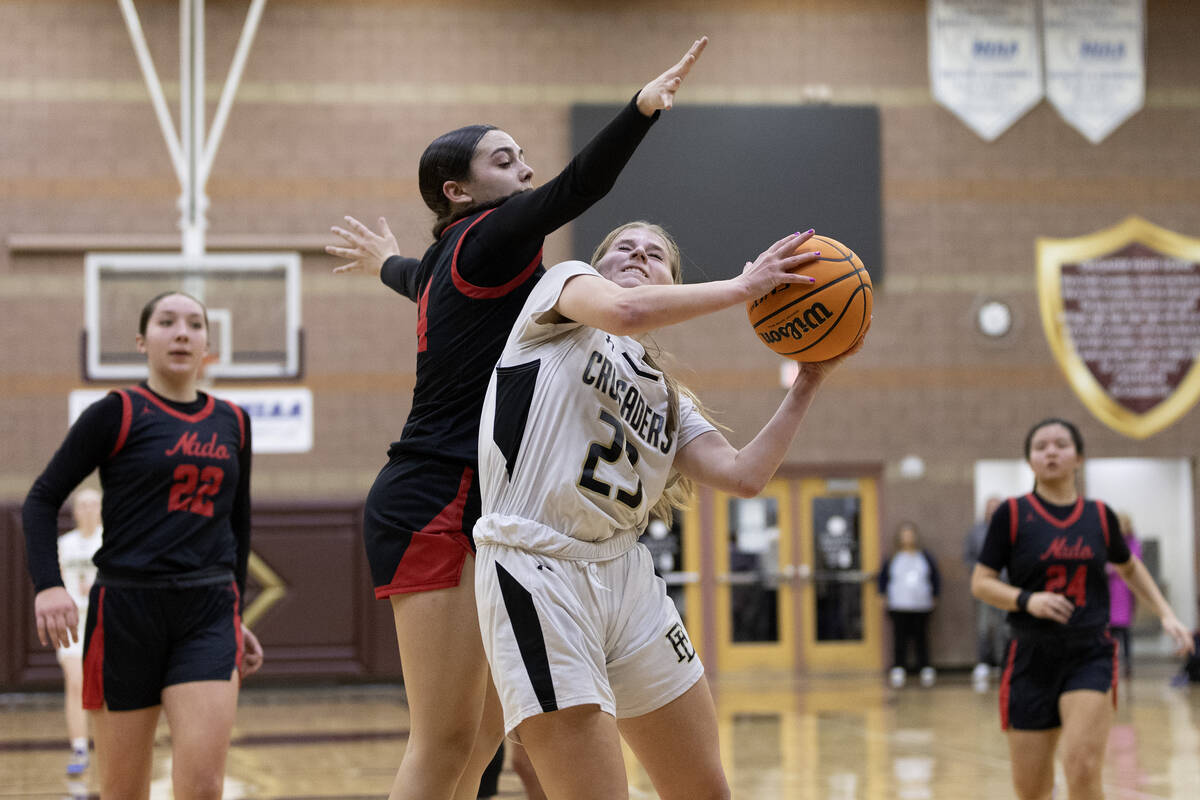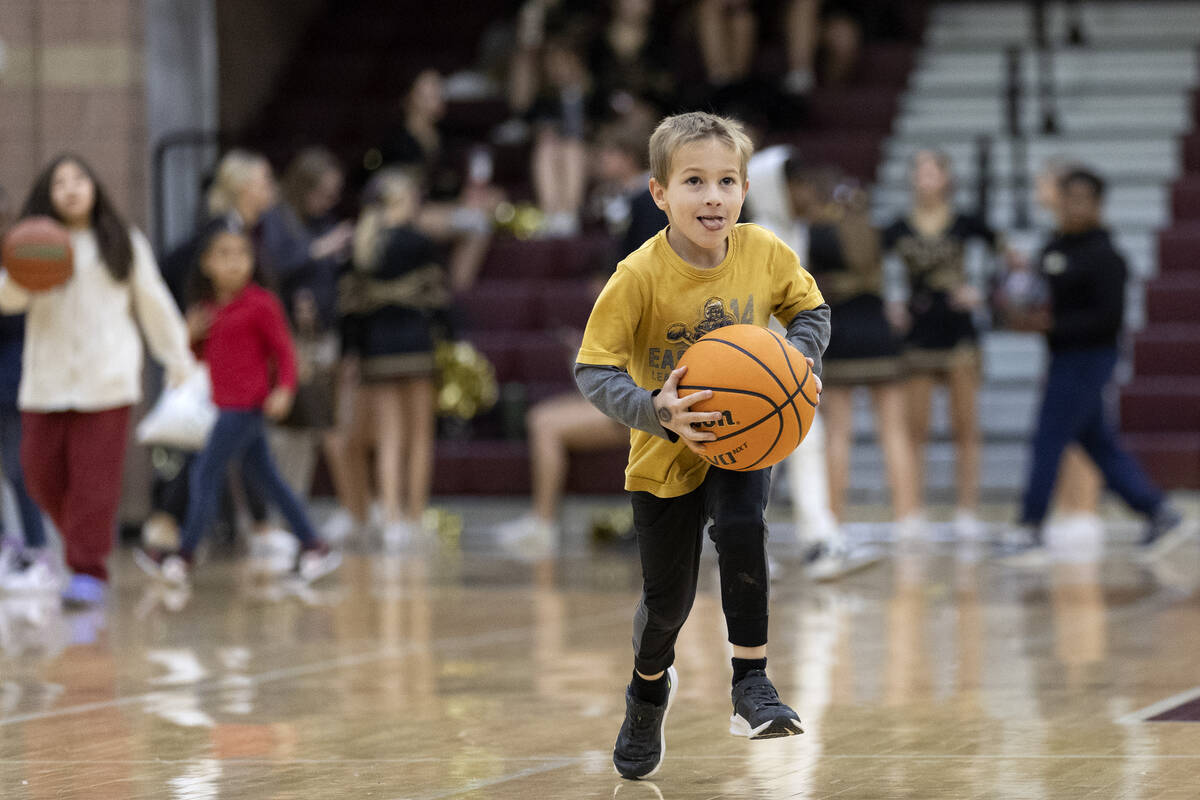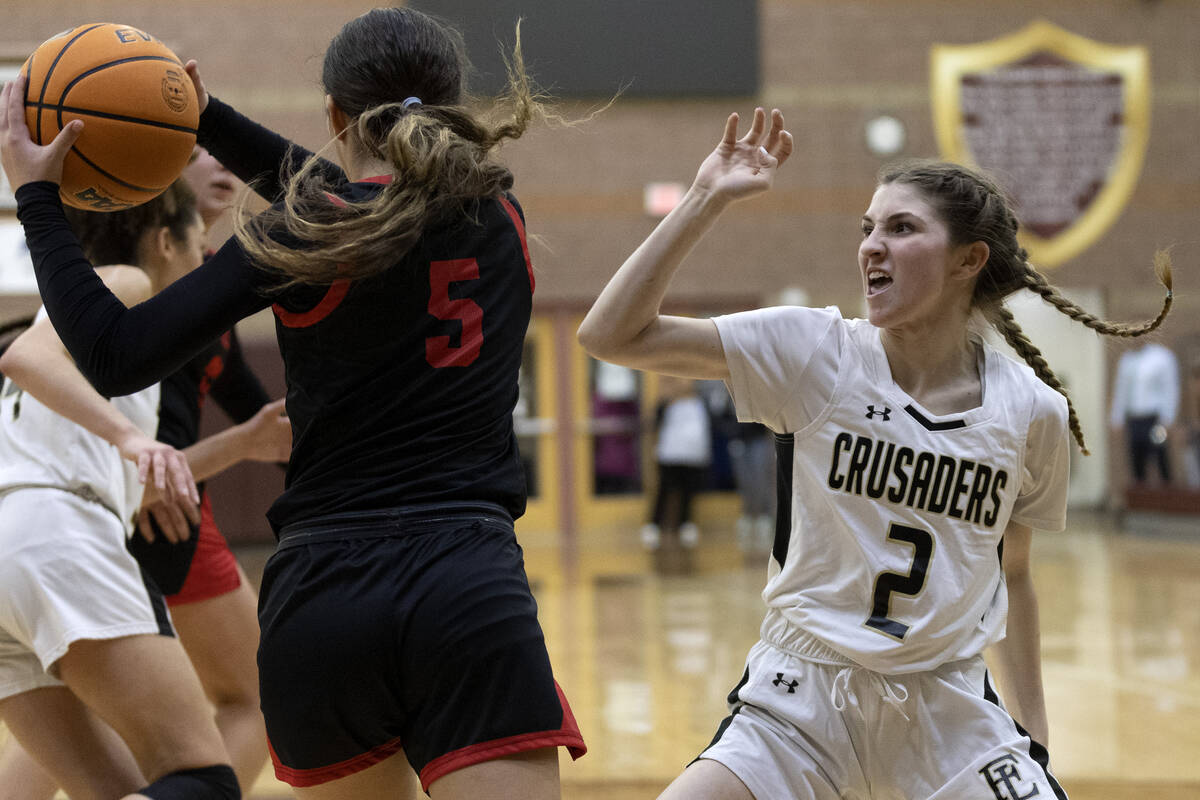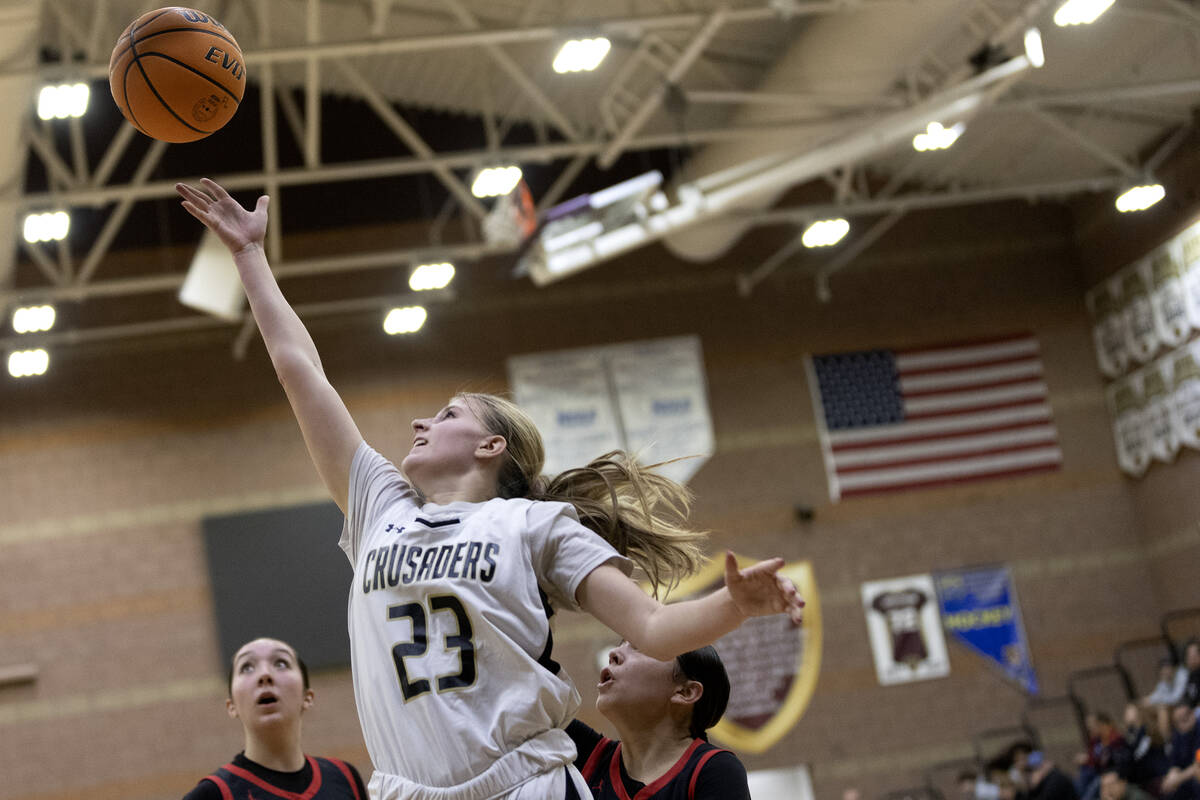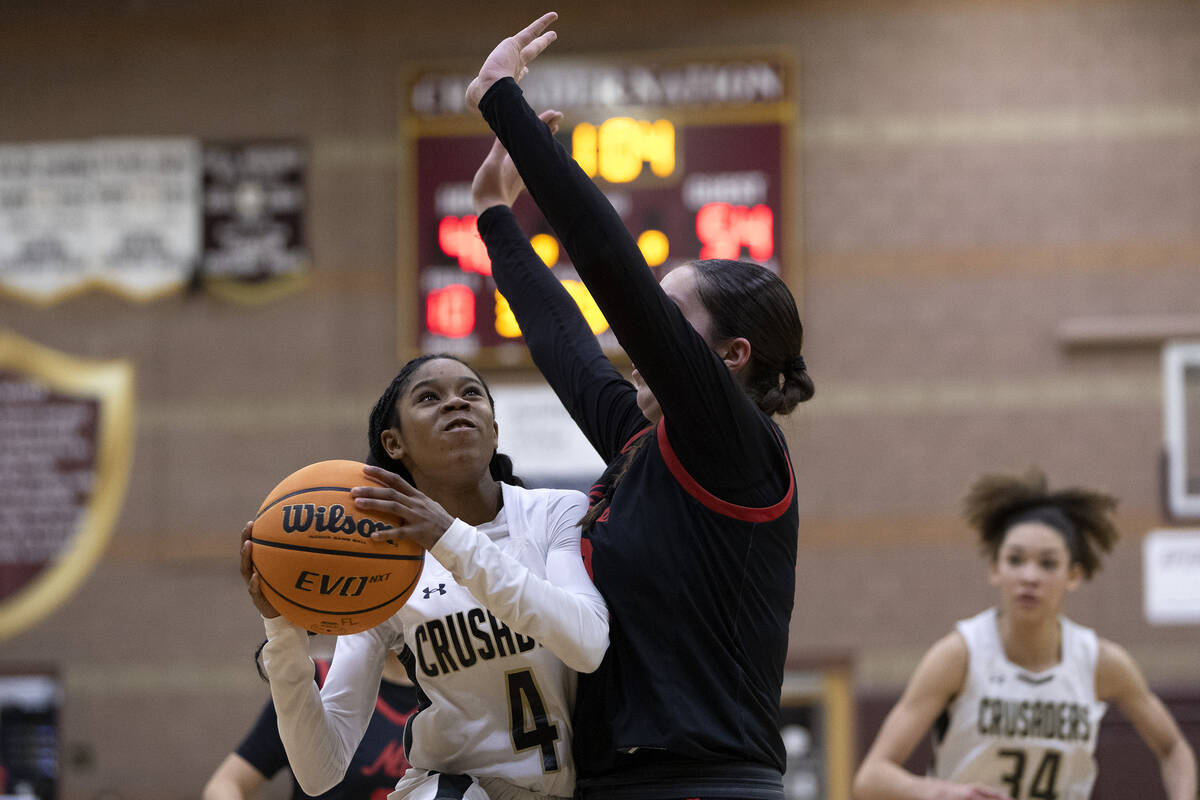 In his first year as the Coronado girls basketball coach, Ronald Childress has emphasized to his players that a good team must find a way to win on a bad night.
Coronado's night against Faith Lutheran in its first road league game was off to a bad start. The Cougars trailed 19-9 after the first quarter and went the second quarter without a made field goal.
But Coronado found a way to win.
Led by 24 points from senior Kaylee Walters and 19 from senior Ashtyn Wick, Coronado rallied for a 62-57 win Tuesday at Faith Lutheran.
Free throws proved to be the difference. The Cougars made 32 of 36 at the line.
"They gutted it out," Childress said. "It was a bad night for us, but they wanted it and knew we needed it. They hung in there despite all the mistakes … and it paid off for them. It was a lesson learned."
Faith Lutheran (13-4, 2-1) came out firing, hitting five 3-pointers in the first quarter to lead by 10. But both teams were cold in the second quarter.
The Cougars (11-4, 2-0 Class 5A South) made 11 of 12 free throws in the second quarter and cut the deficit to 21-20. A 3-pointer from Faith Lutheran junior guard Raina Forgue was the only made field goal of the quarter and gave the Crusaders a 24-20 halftime lead.
Childress said the atmosphere in the Cougars' first league road game impacted their early struggles. But he pointed to his seniors as helping the team flip the switch in the second half.
"We didn't have the energy, but they picked it up," Childress said. "We could have folded at halftime. We could have folded in the first quarter."
Walters and Wick scored 19 of Coronado's 25 third-quarter points, and an 11-0 run gave the Cougars a 45-36 lead entering the fourth quarter.
Faith Lutheran still had one more run left. A 14-2 run midway through the fourth quarter tied the game at 48. But Coronado kept Faith Lutheran's 3-point shooters in check, with only three made 3-pointers in the second half, and hit 17 of 20 free throws.
"They just dug in and knew they had to play defense," Childress said. "(Faith Lutheran) has good shooters, we didn't know who they were, but once we knew who they were, they just sucked it up on defense. We made some key free throws at the end. It was just a good team effort on a bad night."
Forgue led Faith Lutheran with 21 points. Sophomore Emma Herpin scored 14 points, and senior Leah Mitchell added 11.
With games against Liberty and Bishop Gorman this week, Childress knew starting the week off with a win was important.
"A road win is always good," Childress said. "We knew we needed this. This is our first full week of league play, and we have three games this week."
Contact Alex Wright at awright@reviewjournal.com. Follow @AlexWright1028 on Twitter.